Published June 3, 2022
5 Fantastic Personalized Gifts for Father's Day
A personalized gift is not just a nice gesture, it's also a thoughtful one. A personalized gift for Father's Day will make dad feel appreciated and loved.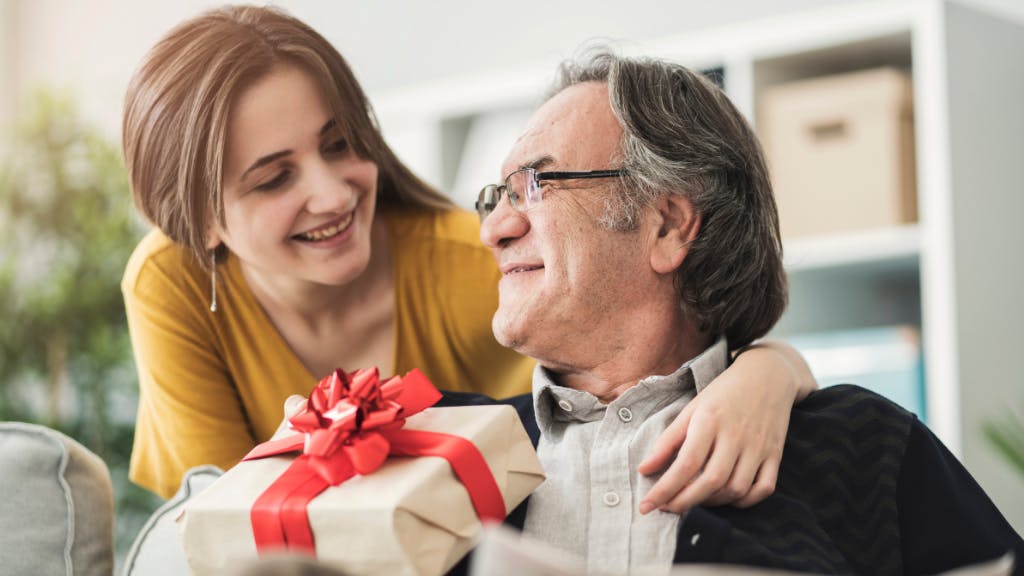 A personalized gift can be anything from a mug with the recipient's name on it to a custom-made sweater, and it can be a simple DIY gift. The most important thing about a personalized gift is that it is unique and special to the person who receives it.
However, it can be hard to think of a multitude of personalized gift ideas.
The best thing about personalized gifts is that you can customize them to suit your dad's personality. If he loves fishing, get him an engraved fishing rod with his name. If he loves cars, get him a mug with his favorite car or a keychain with his favorite car model. A personalized gift takes a step beyond ordinary options. 
It's also essential to think about the occasion and what your dad's interests are. For example, if you want to give him something for Father's Day but you don't know what he likes, then choose something related to family or fatherhood like a photo frame or photo album.
Fathers are constantly working hard for their families, and there is a reason we grow up and think they are superheroes. 
So, this Father's Day, why not get a cool personalized gift idea for dad that he will cherish?
We'll show you all the best-personalized gift ideas for this Father's Day with our gift guide!

#1 Personalized Valet Tray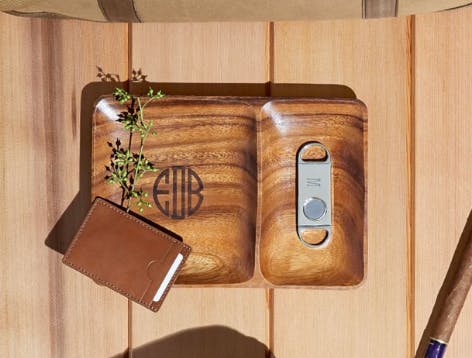 Dads love organization, so you can't go wrong with a gift that helps them to stay organized.
Some of the best personalized Father's Day gifts are ones that help dads stay organized. These gifts make their lives easier, and they will adore them!
Valet trays are perfect for men who have many accessories such as watches, tie clips, cufflinks, and more. The valet tray will serve as a place to keep these items ready to go at all times. It can be placed on top of his dresser or near his desk so that he can easily grab them when he needs them.
Not only is the gift specific to your dad, but it's a practical gift he can utilize daily.
We all know that fathers are hard to shop for. But they don't mind receiving a present that is unique. A personalized valet tray is a perfect example of a gift that will make dad feel loved and appreciated.
#2 Grill Set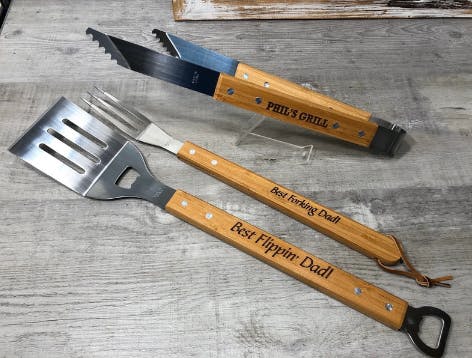 A custom grill tool set is a perfect gift for dad. If you're in search of Father's Day gifts for the perfect present to give your father, this personalized grill set is the way to go.
He can use it during the warm months for entertainment or sharpen his grill skills. He'll love that he can use it for cooking but the personalized touch makes it extra special.
The best thing about it is that you can personalize it with your father's name and a message. You can also choose between different colors and styles of handles, so there are plenty of options to choose from. Personalize it for the father figure in your life!
#3 Tool Kit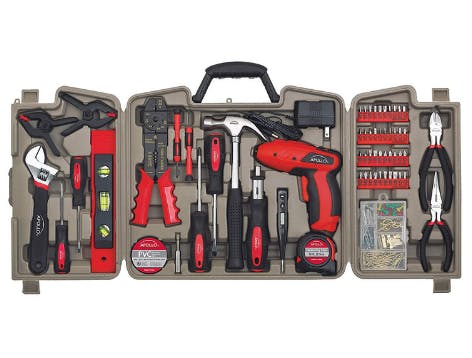 This Father's Day gift is the perfect way to celebrate a special day. It includes a variety of items that will be useful for any dad. It's the ultimate tool kit.
It includes a power tool kit, which will help dad with his work-related tasks, or if he has a hobby like carpentry or woodworking. 
The kit also includes a power drill, saws, and other tools to help him complete his project. There are also some personal items like a shaving set and aftershave lotion so he can feel refreshed and smell nice all day long. 
#4 Face Socks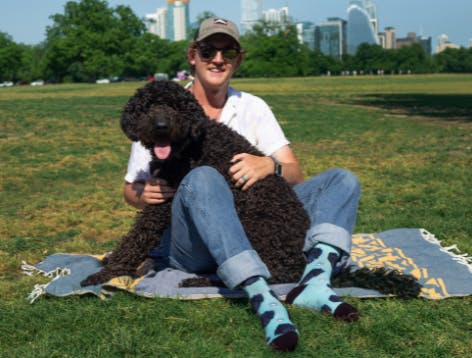 You can think of a more personalized gift idea than using someone's face. If that's what you're looking for, we have the best option for your Father's Day gift!
Socks are a staple in a wardrobe. Everyone can use a pair of socks, especially since they're easy to lose yet a necessary clothing staple.
The trend for colorful and festive socks has become popular in recent years.
Face socks are a way to personalize this much-needed necessity. You can have his face or anyone in the family imprinted on the socks. He can own a sentimental pair. 
The face socks can be anyone's face. Maybe a face sock with the family pet? You can get silly and creative!
To take a step further, you can sign him up for a sock subscription. Not only can you create personalized socks, but he can regularly pick out ones he likes. You can never have enough socks.
#5 DIY Gift Ideas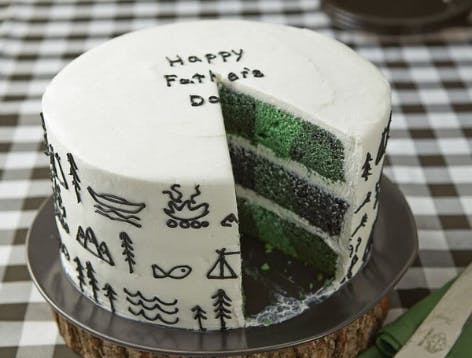 Some fathers are difficult to shop for. They want something different and unique. It's not easy to find the perfect gift for them, but it's not impossible either. Sometimes if you're in a pinch and want something customized, it's best to do it yourself.
Here are some ideas that you can use to make DIY presents for your father.
- DIY a photo book with pictures of you growing up as his child. Photos are a wonderful gift that parents cherish. Making a photo book is the perfect personalized gift with photos.
- Make him a picture to hang up in his office or room. Nothing is more individualized than creating art for your dad.
- Bake him his favorite desserts like cookies, cake, or brownies. It's one of the best-personalized gift ideas since you can make exactly what treat he likes.

So this Father's Day, instead of buying something from your local store, why not make one or two DIY presents for your father?
Making a personalized gift is not only fun but also educational. You can teach kids the joy of giving and how to appreciate what they have. It also teaches them to be creative and have an eye for design.
DIY gifts are great because they are thoughtful, individualized and the most affordable of the personalized gift ideas. Your dad will feel special knowing that you put some time and effort into finding the right gift for him. And he will be able to cherish it as a memory of you as his child and his role as a father in your life.
Get Your Personalized Father's Day Gift

Gifts are a way of showing someone that you care. The best gifts offer the recipient how much they mean to the giver. A personalized gift is one of the best ways to show someone that you care because it shows how much you know about them and what they like.
A personalized gift is thoughtful and meaningful, so it's often a popular choice for Father's Day. Father's Day is around the corner, and we hope this blog has given you some ideas for distinctive and memorable gifts.
We've shown some of our favorite traditional and custom gifts to make your father feel special this year. Whether you go with custom face socks or a DIY present, we know your dad will appreciate the thoughtfulness behind your personalized gift ideas.
No need to go window shopping this year, we've got you covered!