Published January 19, 2023
Conference Giveaways vs. Trade Show Booth Giveaways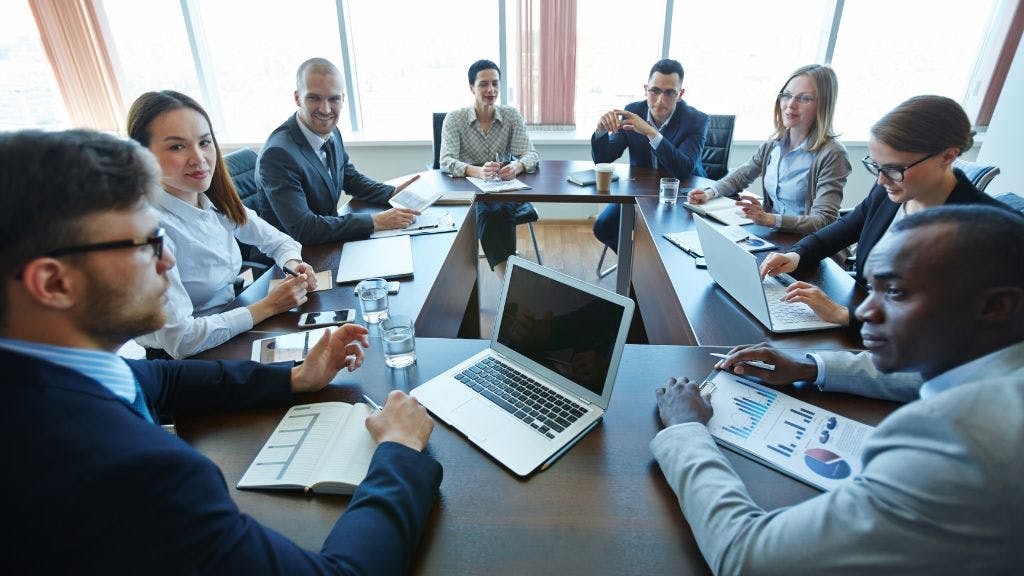 As of 2022, the U.S. event industry market size is just under $3.2 billion. There are approximately 13,000 trade shows each year in the US alone. However, conferences and seminars still dominate the corporate event landscape. They are expected to reach a 53.2% share of all corporate events by the year 2030.
Giveaways for trade shows and team conference giveaways are both event swag that is used to increase brand awareness and attract potential customers. Both, if done well, should prominently feature the company logo and contact information. However, there are some key differences between the two types of giveaways that can impact their effectiveness.
Trade show booth giveaways are items that are handed out at trade shows to event attendees who stop by a company's booth. These promotional items for trade shows are typically small, portable items that can easily be carried around the trade show floor. Common examples include pens, keychains, hand sanitizer, lip balm, custom socks, and stress balls.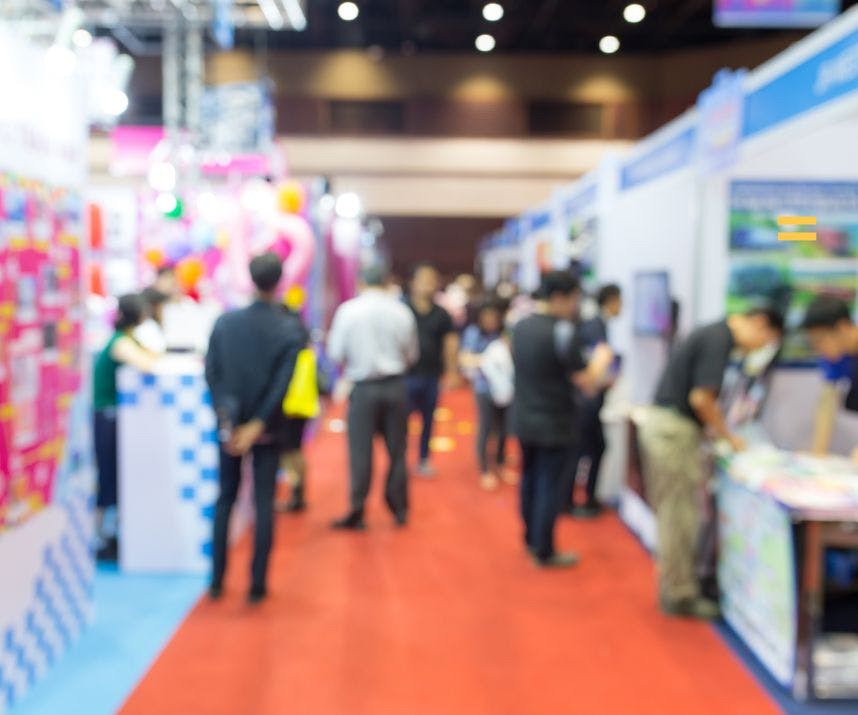 The goal of trade show booth giveaways is to attract new clients, and get visitors to remember the company after the trade show is over. In fact, 52% of attendees are more likely to enter an exhibit if they're offering some kind of giveaway or freebie. Going even further, 30% of attendees will wear or use the swag item they received at a trade show.
Team conference giveaways, on the other hand, are items that are given away at corporate events or team-building conferences. These giveaways are often more substantial and high quality. The swag bags may include things like t-shirts, water bottles, kits of several items, or even laptops. The goal of team conference giveaways is to boost employee morale and create a sense of unity within the company.
One key difference between expo swag and team conference swag is their audience. Trade show booth giveaways are primarily given to people who are not currently customers, but have the potential to be. Team conference giveaways are given to current employees, and are intended to build loyalty and engagement.
Another difference is the cost. Trade show booth promotional products are often less expensive than team conference promotional products. This is because trade show booth giveaways need to be produced in bulk. When ordered in bulk, the cost per item can be lowered by purchasing in large quantities. 
A good way to calculate the cost and quantity of booth giveaways is to use the number of attendees and work backwards. Corexpand has a very handy calculator that can help with that analysis.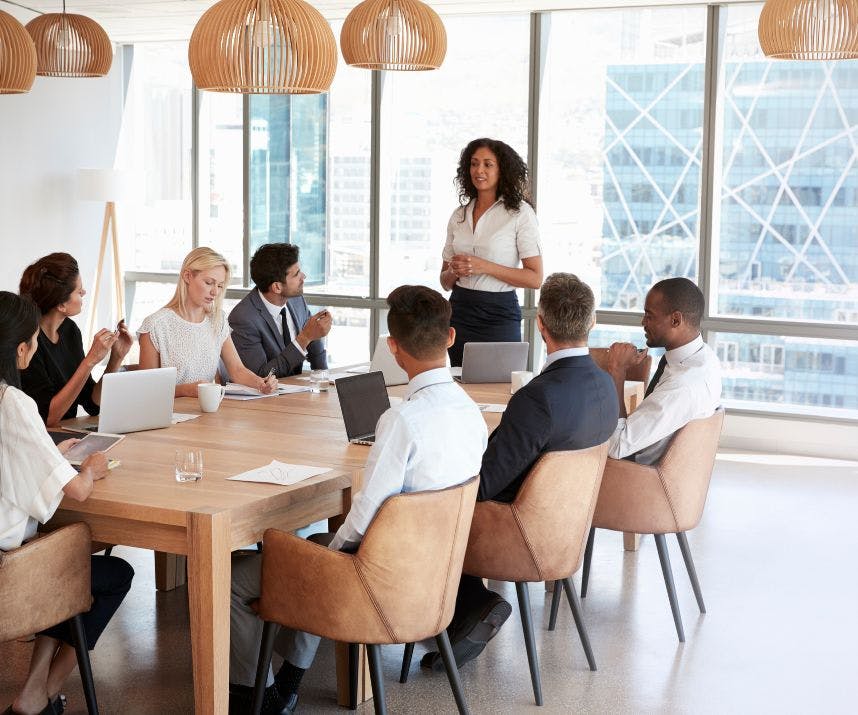 Team conference giveaways, on the other hand, may be more expensive. They are intended for a smaller audience and may be of higher quality.
In terms of effectiveness, the best trade show giveaways serve to increase brand awareness and attract potential customers. They can also be used to gather leads and contact information from people who are interested in the company's products or services. 
The best conference giveaways, on the other hand, are more effective at boosting employee morale and creating a sense of unity within the company.
When deciding between trade show booth giveaway ideas and team conference giveaway ideas, it's important to consider the audience and goals of the event. The most important measure of success for both types is ROI. Trade show booth giveaways are generally measured with a smaller budget and less reliable ROI, because most trade show leads are cold. 
Team conference giveaways are usually part of a staff education budget. These programs are designed to educate sales forces about new products or features, new and more effective ways of doing their job, or connect different teams under one united goal. The ROI of these events is generally measured by the increased output of attendees following the event.
In conclusion, both trade show promotional products and team conference promotional products are effective promotional items, but they have different audiences and goals. Tradeshow gifts are intended to attract potential customers. Team conference gifts are intended to boost employee morale and create a sense of unity within the company. Therefore, it's important to choose the right type of giveaway for your specific event and audience in order to achieve the desired results.
For more about conference swag ideas, unique trade show giveaways, and the best trade show swag, we recommend the following articles: