Published June 10, 2022
Fun Custom Face Socks To Change Up Your Socks Game
A lot of people are wearing custom face socks these days. They are popular with kids, athletes, dads, and fashionistas alike. Face socks come in various colors and designs so everyone can find the perfect pair for their needs.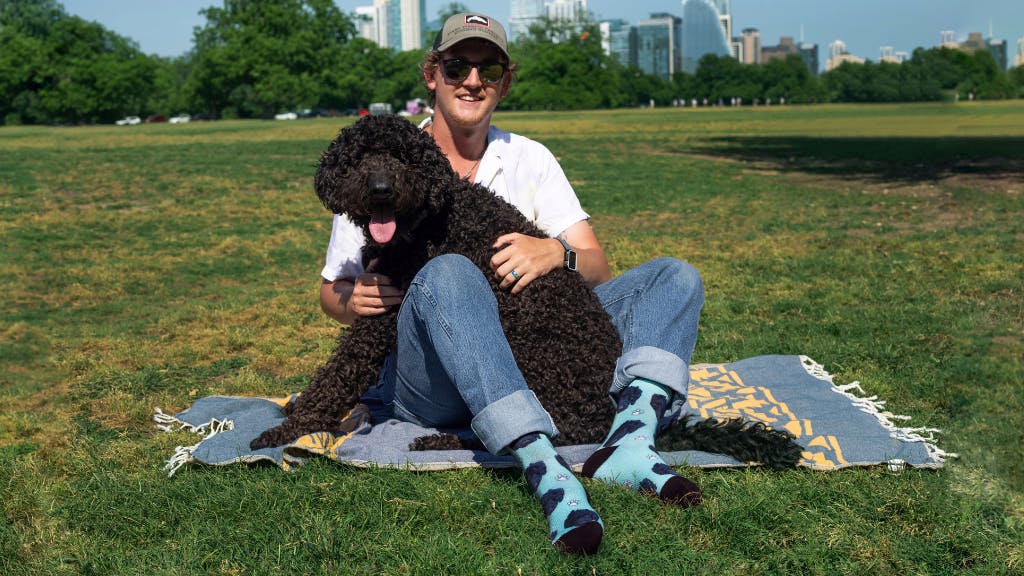 Custom printed socks are the best because they are made to order and can be personalized with your face, a friend's face, or even your pet's face! Usually, these are referred to as face socks.

Face socks are one of the most popular items in the fashion industry. They are socks that are fully customizable using printed images, whatever color you would like and even fun icons. They have been around for a few years now, but they are still selling like crazy. The idea is that you can put your face or anyone else's face on a pair of socks, so you're wearing a personalized item.

There is a myriad of benefits to printed socks. Some people choose to wear them because they want to be more fashionable, while others wear them to show their personality or be unique.

Either way, they're a perfect personalized gift for yourself or someone else. Let's dive into what face socks are and why they make a perfect gift.

What Are Face Socks?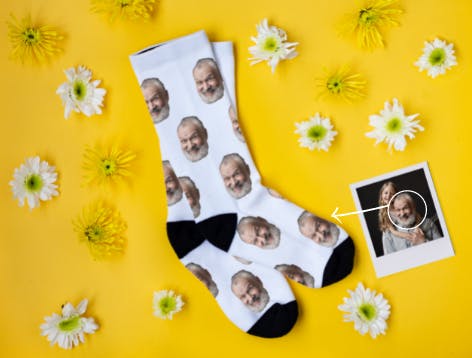 Face socks are a great way to show off your personality. They are also a fantastic gift for friends and family.

The most familiar face socks are custom printed socks with faces on them. They come in all different colors with an array of sock designs. You can find something that matches the personality of the person you're buying them for because you will be creating them yourself!

You can also get custom face socks with your own photo or design. This is an enjoyable way to show off your sense of style and personality!
Reasons To Buy Face Socks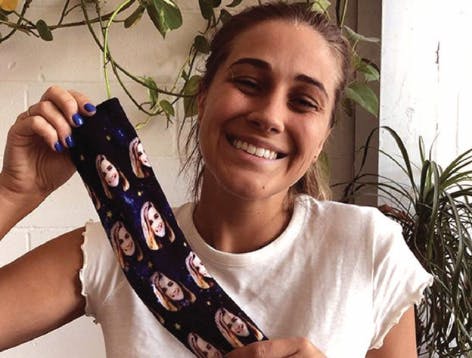 As if we needed a reason! 

You might be asking yourself what these socks can do for you, who needs them, and why you would even want to buy them?

If you are looking for a way to spice up your wardrobe, then face socks are the perfect solution. They will make you stand out from all the other people in your workplace, showing that you have a fun sense of fashion. With the number of compliments you'll get on them, you'll have to make sure you're wearing shorts so everyone can see them! They also make great gifts for friends, family members, or even people at work. 

Here are the top 10 reasons to buy face socks:
Face socks are not only a must-have for those who love to show off their personality and sense of humor, but they are also a practical solution to the problem of not being able to tell one sock from another. Face socks can be personalized with pictures, branded colors, patterns, etc. 

It is trendy: Face socks have been trending for quite some time now, and it doesn't seem like they will be going away anytime soon.

It is versatile: Face socks can be worn as a fashion accessory or to keep warm during winter.

It's easy to maintain: Face socks don't require any special care, you can just throw them in your normal wash cycle.

Sock Club has a quick turnaround and fast shipping, making it an easier option than running to the store or waiting for weeks for an order to come in. 

You can tell them apart from other socks. You don't have to worry about losing face socks since you'll know which sock goes with which.

Face socks allow us to be silly in a sometimes depressing world. We can often take ourselves too seriously, but wearing face socks is a simple reminder to smile.

We need socks anyway! Even if you live somewhere warm, socks are a staple part of our wardrobe and always necessary at some point, if not every day. 

Face socks make perfect Christmas gifts because you can customize a pair for each person on your list and finish your entire shopping on one site!  
Buying Custom Face Socks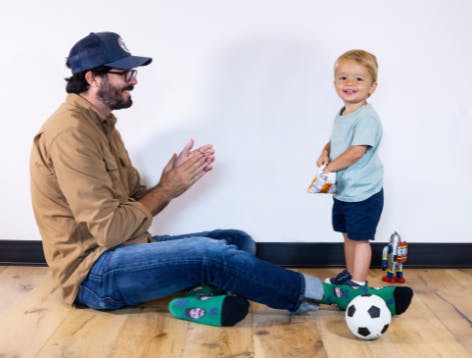 We've sold you on purchasing custom face socks, and now you're ready and excited. There are several companies to choose from, but where to start?

It's good to research what your options are and narrow down a list.

The first thing to consider when choosing a face sock company is the design capabilities. Do you want your socks to have cartoon characters or an exact replica of a photo? What colors do you want them in? 

Another critical factor is the turnaround time. If you need your order as soon as possible, then choose a company that will get it done quickly and in the least amount of business days. You want to ensure that they can provide quick turnaround times so that you don't have to worry about taking weeks for your order to be completed. Also, make sure that you check out the shipping cost, you don't want to pay a fortune!
Sock Club Is Your Best Solution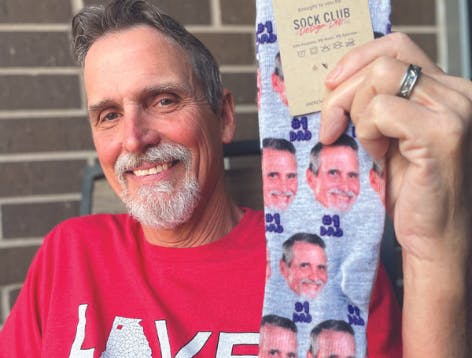 If you're looking for a reliable company for your custom picture socks, look no further.

Sock Club is the best place for customers who want to find the perfect socks. Not only do they offer custom face socks, but they also do custom branded socks, sock subscriptions, and sell their own designs through their store!

Sock Club is a company that specializes in custom socks. They offer a wide range of design options for face socks and provide fast shipping and quick turnaround times to get your favorite pair of comfy socks in no time. They are really the one-stop-shop for all things sock-related!