Published September 22, 2021
Get to Know Our Best-Selling Cotton Crew Socks
An all-around cool swag and versatile promotional product.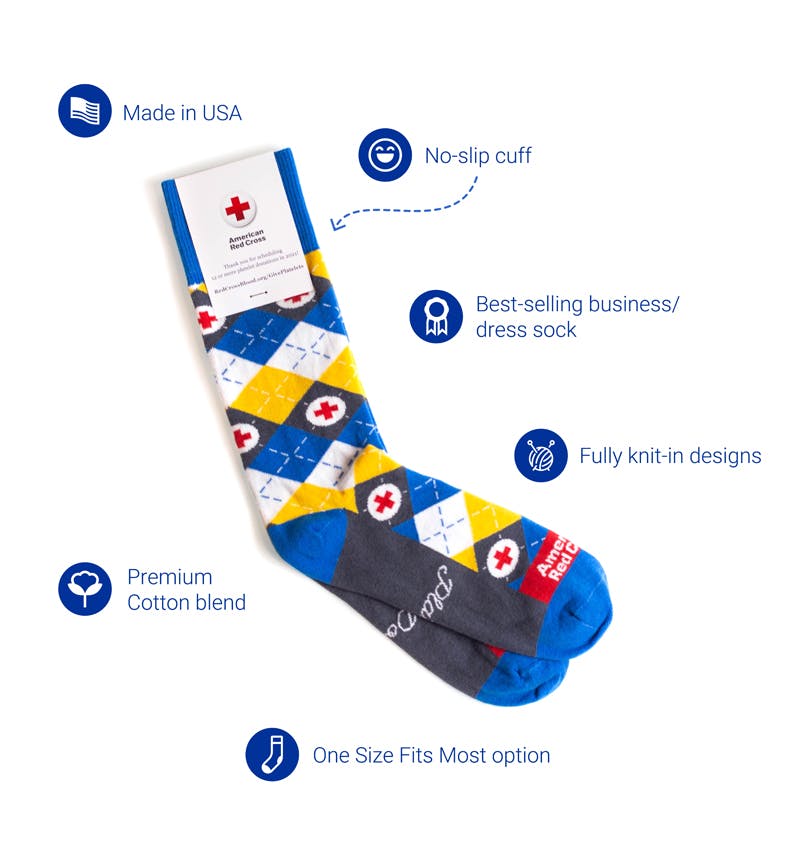 These socks come in dozens of colors and styles, giving you a wide array of design options from which to choose. Also, our team offers exceptional support to help ensure you get the perfect, personalized custom crew socks you need for your company or other groups.
Exceptional Quality Custom Crew Socks
We offer custom crew socks featuring your company branding and logo with colors, holiday patterns, and more that serve as excellent gift ideas for current and future customers, business partners, and others. Our cotton crew socks are designed to match the brand standards of your business, team, group, or other organization and are designed and manufactured to the highest standards of quality.
Custom Packaging
We provide personalized packaging of your customized crew socks, with the option to include a header card. Our custom packaging service can also include your brand logo, company colors, and motto for a stylish and unified, professional presentation.
Start Designing Your Cotton Crew Socks
The process of designing your custom crew socks is easy on our website. If you want to learn about all the options we offer or for direct help in placing your order, we are here to help you through each step of the process.
Crew socks portray class and style. They are memorable and are guaranteed to drive brand recognition among your target audience. . As your premier manufacturer of wholesale custom cotton crew socks in the USA, we tightly control every step in the creation process of your socks, helping ensure you get the finest quality and detail with each order.
If your business or team needs personalized crew socks, the customized options we offer for the creation of your socks will certainly have your needs covered. So, be creative, take advantage of your design freedom, and we will ship your socks promptly.
Begin the design of your custom crew socks right now on our website. If you need help with your design options or placing your order, give us a call today at 512.981.6437 or reach us by email at custom@sockclub.com.