Published August 9, 2021
How to Create The Best Custom Design Socks Online
Our design team will do all the work, send us a logo for custom socks!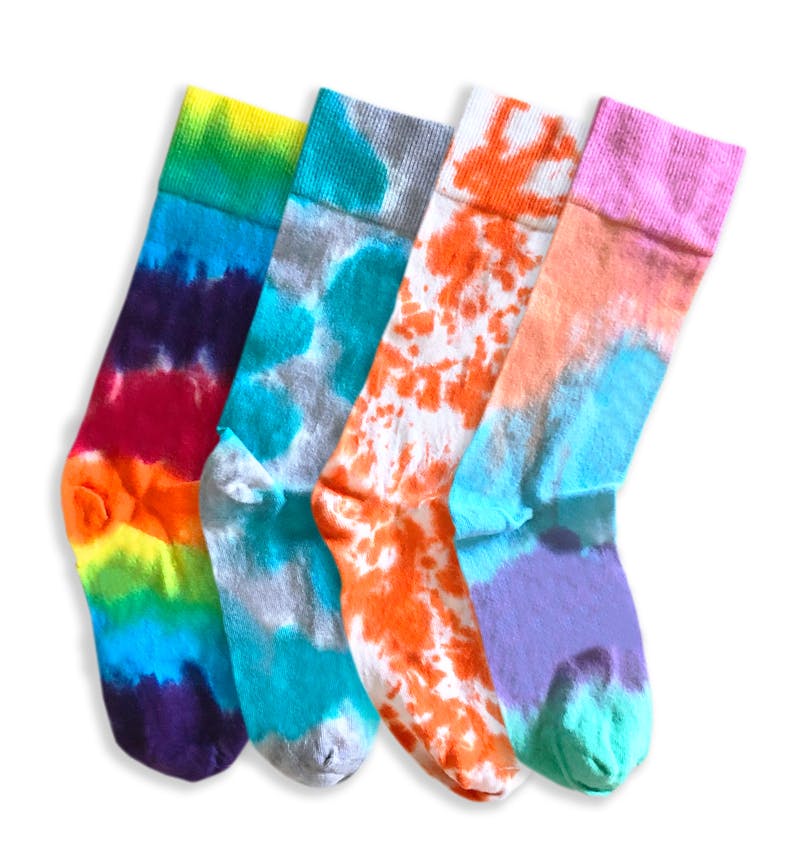 At Sock Club, we are experts in making custom socks for our customers that meet and exceed their expectations. When you get your custom socks online from us, you will be glad you did. These custom design socks are not something that will end up in a trashcan or hidden away in a drawer; they are a swag item that will excite recipients and be worn for years to come.
Socks are appreciated by many people around the world. They provide comfort and can also express amazing style. They can even display an important brand or logo for marketing purposes. You can make your socks as unique as your brand. Here at Sock Club, all we need is your logo or branding assets to create a high-quality, on-brand custom sock design in only a matter of days.
Here is the process:
Send Your Logo to Us
Use our form to upload your logo or email it to us directly. After submitting your logo, you will be connected with a sock expert from our team who will handle your order for custom-made socks and serve as your knowledgeable resource if you have any questions.
Choose a Sock Design
We have a team of textile designers in-house who can create a unique sock design for you according to your branding requirements and other specifications. We offer this service for free so you can get the best possible sock you have in mind.
Get Your Custom Socks
It is easy to order your socks through our fast online checkout process and then have them shipped directly to your door. You can rely on the assigned and dedicated sock expert from our team to support you through the entire process, making sure your order for custom design socks meets all of your desired specifications and is designed, produced, shipped, and delivered all within your delivery timeline (our standard turn time for production is only 5 days!).
The various custom sock styles you can choose from include cotton crew (our best-selling unisex sock option), cotton knee-high, ankle-length cotton crew, and athletic cotton crew.
You can start the process of designing and getting your custom-made socks right now on our website. If you want more information about how to get started or have any other questions about our custom design socks, give us a call today at 512.981.6437 or reach us by email at custom@sockclub.com.