Published June 22, 2022
How To Turn Pictures of Your Dog's Face Into A Gift
These are fun personalized gift ideas you can give to your loved ones or save for yourself. The best part is that it is easy to personalize these gifts with the recipient's favorite color, a personalized picture, and even fun patterns. All you need to get started is a picture and it is easy to create beautiful personalized gifts for anyone on your list.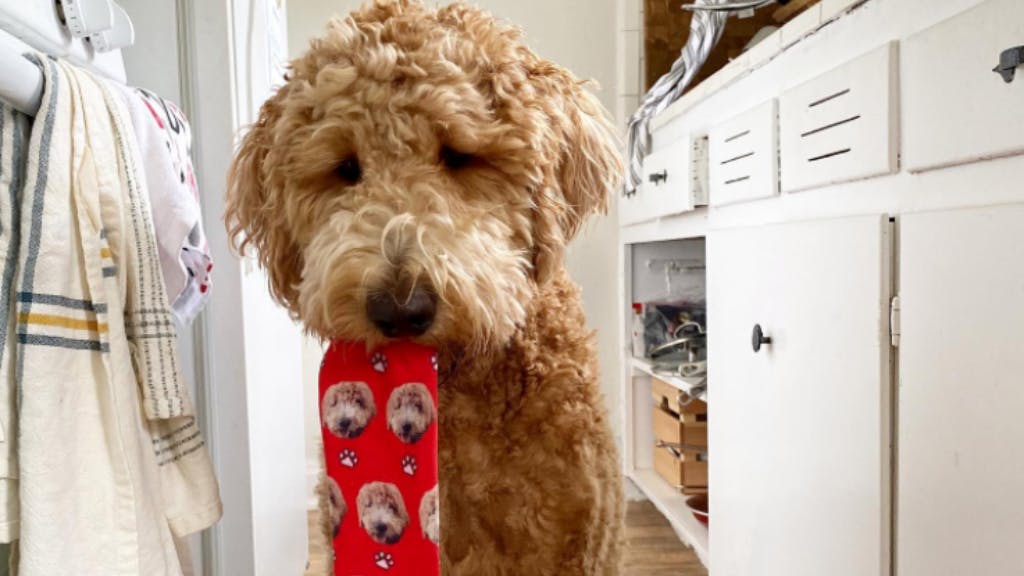 For someone who loves pets, you can consider giving them custom face socks as a gift. These kinds of gifts are one of the most creative and fun ways to express how much you love your pet. They can also be used to showcase how proud you are to be a pet owner. They are unique, personal and something pet owners can use, cherish and appreciate. 

As a dog owner, you can create custom dog face socks gifts for yourself. These dog socks consist of your dog's picture or any other picture you may want to include. The interesting part is that you can customize as many pairs as you want to purchase. 

Dog face socks are quite popular and quickly becoming one of the best personalized gifts for pet lovers. They are much better than gifting a dog toy that will be thrown into a box of other miscellaneous toys because it is a personalized gift. 

While gifting can be a difficult task, personalized face socks make it easy and you do not want to miss out on this personalized gift trend. Are you confused about where to start? 

Don't worry, we got you covered. Below we will provide a step-by-step guide to help you turn pictures of your dog's cute face into different personalized gifts for yourself. Let's go! 


How To Use Your Dog's Picture to Create Personalized Face Socks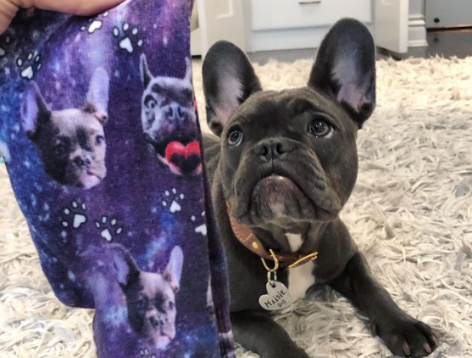 There are several websites available for anyone who wants to design custom photo socks as gifts. However, below are a few steps to follow if you want to get the best dog face socks for you.

1. Select a preferred picture of your dog. These could be any pictures that hold a valuable memory to you. The selected picture should be clear enough to enable you to get the best-printed quality of your custom dog socks. 

2. You can also upload multiple faces (up to four!) that include you, friends, family members and your dog. However, this cannot be uploaded as a group picture. You will have to upload individual photos for every single face you want to be cut out. Of course, this is to ensure that the correct faces are seen.

3. Always go for pictures that have simple backgrounds. This is to make it easier for designers to crop the different pictures without altering any image. 

4. The next step is for you to choose the pattern and layout of your dog face socks. This will affect the general appearance of your sock. 

5. Do not forget to select the number of faces you will want to appear on your dog face socks. This is important especially if you have uploaded multiple pictures. 

6. Now you are all done! With our fast shipping services, you can relax and wait for your personalized pair of socks to be delivered to you. 

Reasons Why Using Yours or A Friend's Dog Pictures To Get A Personalized Gift Is A Good Idea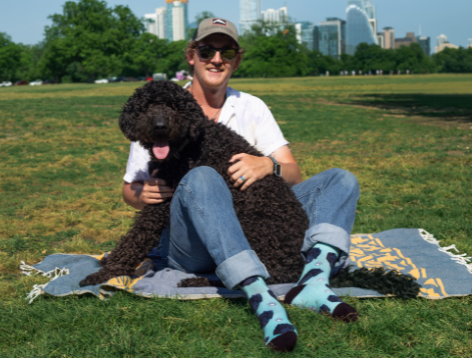 Dogs are really cute and they easily make their way to become a man's best friend. Getting personalized dog face socks for yourself or others, is a unique way to create an unforgettable moment and share a bond with your dog. 

Below we will discuss a few reasons why it is a great idea to personalize a gift using your or a friend's dogs' picture. 
They are meaningful 
Whether you are getting custom dog face socks, a personalized mug or a custom dog bandana, each of these gifts has a unique meaning for why you chose to create it. Now you can express your love for your dog or an appreciation for a friend by getting this personalized gift.
They are suitable for all occasions 
You can get personalized dog face socks for any occasion. It can be used to celebrate friendship day, international dog day, or any other event. A picture of someone and their dog on a sock can be given on any occasion and will always hold a significant meaning.
It is unique 
Generally, personalized gifts are unique; however, getting face socks is more special than any other traditional gift. Now you can move in the crowd proudly as a dog owner. Not only will you have the chance to talk to other dog lovers about how special your dog is because you will be showcasing his cute face on your socks, but you also get to feel a special connection with your dog.
It builds a bond between you and your dog
Branded gifts with your dog's cute face are unique in displaying just how much you love and care for your dog. It shows off your relationship and whenever you wear them, you will easily remember your pup and build memories with him.
It is suitable for everyone 
Personalized socks are easy to create and suitable for anyone as great gifts. There are different types of custom face socks that you can create: dog socks, cat socks, dad socks, and even mom socks. One interesting fact about these personalized face socks is that they can be customized to suit whoever you want to give them to. 
Conclusion 
Personalized dog face socks make fantastic gifts for yourself and other dog lovers. Always go for patterns, icons, and colors most suitable for you or the person you are giving this to.  

You also don't need to get a professional photographer before choosing a good picture, simply select a picture that is not blurry and has a great background. You can also check the face sock builder for useful tips to help you get high quality dog face socks. 

With Sock Club, custom dog socks are the perfect gift for you or loved ones and delivered to you with quick turnaround times.