Published March 13, 2020
Knitting the Dream: Sock Club's Evolution
While Sock Club's legacy began with its subscription service in 2012, we quickly found our footing in the promotional and custom product space in 2014. What started as two guys with an idea grew into a business that far out weaved Sock Club's humble beginnings.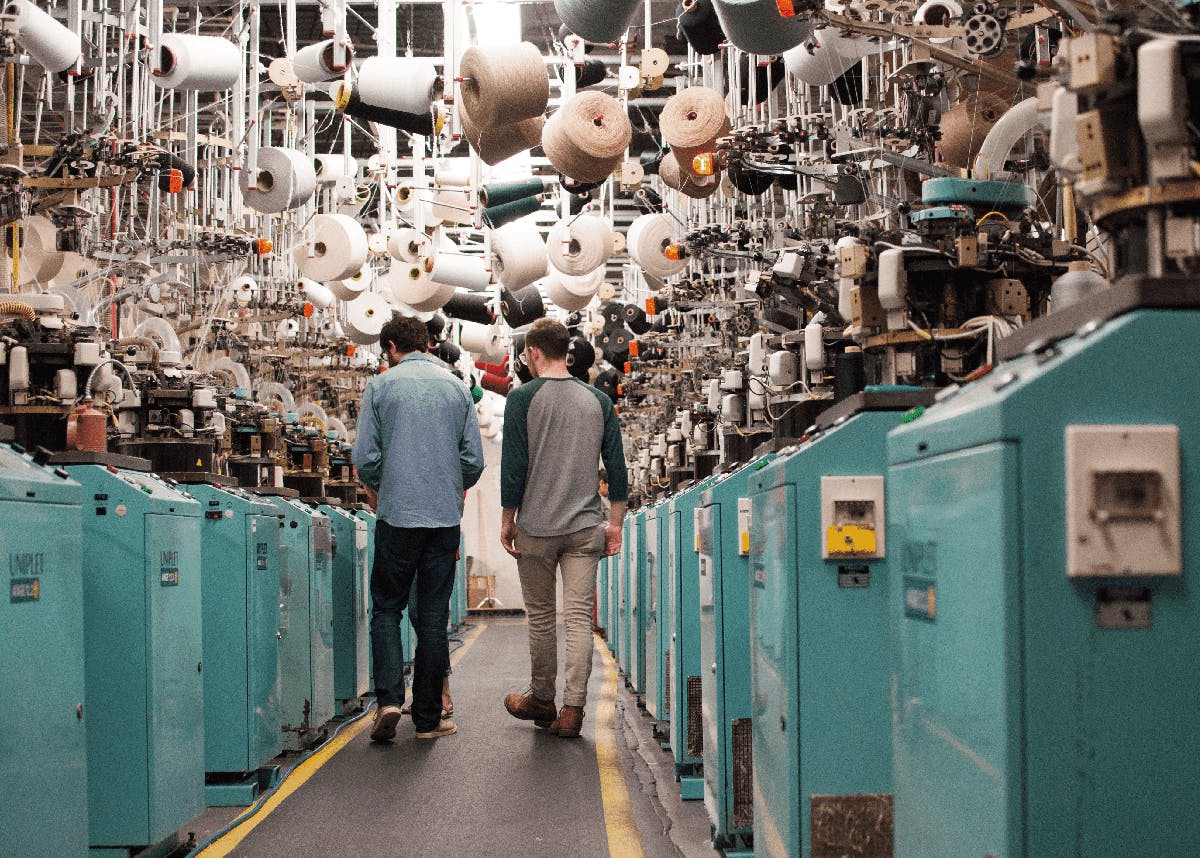 "We'll get it done, and if we can't, we'll find a way to get it done."
- Lauren Chen, Sock Designer at Sock Club
We've created socks for a variety of dynamic industries, from automotive to education; tech to music. Lauren Chen, a seasoned sock designer of three and a half years, steps us through the company's custom design evolution. 
How has Sock Club's custom brand strengthened over the years through evolution?
"I think the great thing about Sock Club is how we've been able to define and prove ourselves. We make it work and Tim Gunn-it on a short deadline. We'll get it done, and if we can't, we'll find a way to get it done. I have to give a shoutout to our vendors for making all of that possible, and especially for working with us so we can exceed expectations for our clients." With their help, we were able to start the foundation for Sock Club's evolution
How has the process of making custom socks changed for the design team?
"The team has added so many different sock designers with various takes and styles. Some designers enjoy pushing the boundaries of what Sock Club can do, while others like to focus on a specific theme. It's been interesting to see the design team's diverse illustration styles as well as their ability to take wild concepts and condense them down into something that can be knit."

In what ways have you seen designers push boundaries now compared to when you first began at Sock Club?
"When I first started, the design team was still using vector designs to some extent. We quickly transitioned into creating production-ready samples of designs and would use Photoshop to trace designs and 'pixel push.'  However, some sock designers realized we could use the threshold and posterize tools in Photoshop to speed up our process and turn given art into knitwear more efficiently. However, this wasn't something I learned until a year or two here but has been a total game-changer."
How has your design approach evolved since you first started at Sock Club?
"Being a sock designer has ultimately taught me efficiency. I'm much better at anticipating what clients are probably looking for, especially if it's a scenario where they send me a logo and want me to 'make it work.'"
Have you noticed any trends in how custom designs have changed at Sock Club?  
"Since last year, the amount of requests for athletic socks has definitely increased. We've learned a lot about the do's and don'ts and best practices of athletic socks, and we are equipped with the knowledge of what we can successfully create."
Who is your favorite client?  
"I have two. Iam8bit produces video game merchandise. The owners are really nice and provide us plenty of lead time and fun, creative assets. Last year, I helped them create a Fortnite sock that was used as a giveaway. My second is Mayfield Robotics. The original point of contact was this woman named Laurel. I still have her number on my phone. She's super positive and always helpful. It's just nice to work with clients like that. Mayfield's robot, Kuri, is really cute, too."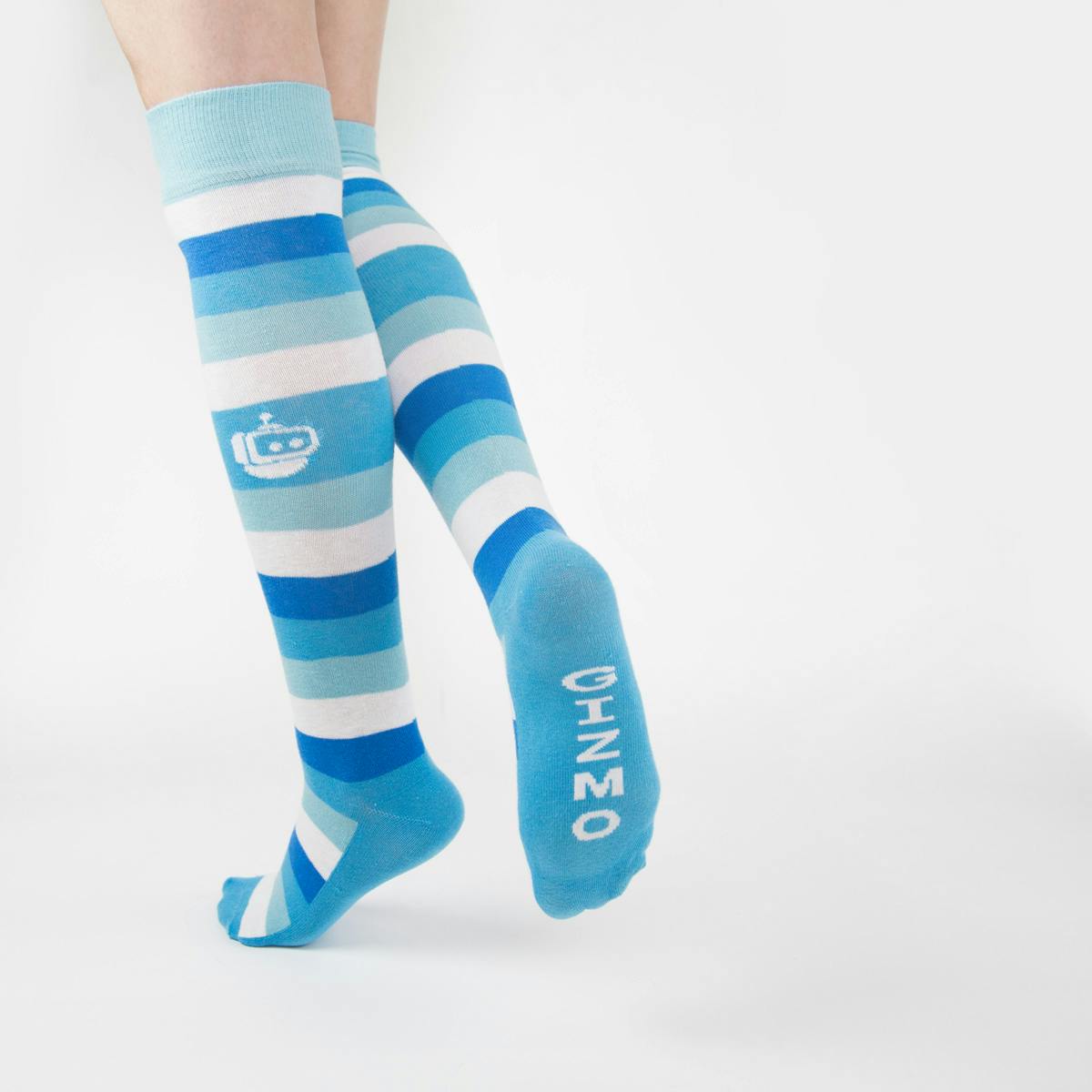 Lauren's custom knee-high socks for Mayfield Robotics.
Where is Sock Club's custom sock design heading?
"Our cotton crew sock is the frontrunner followed by our athletic crew sock. As we are developing our processes, I see us making any kind of chassis [style] imaginable for our custom socks. I think we're only going to continue refining our design and expanding our business outside of socks." The sock evolution is changing every year, how will you use your custom socks?