Published September 9, 2021
Show Your Company Culture with Custom Promotional Socks
Innovate company culture with custom socks as promotional giveaways!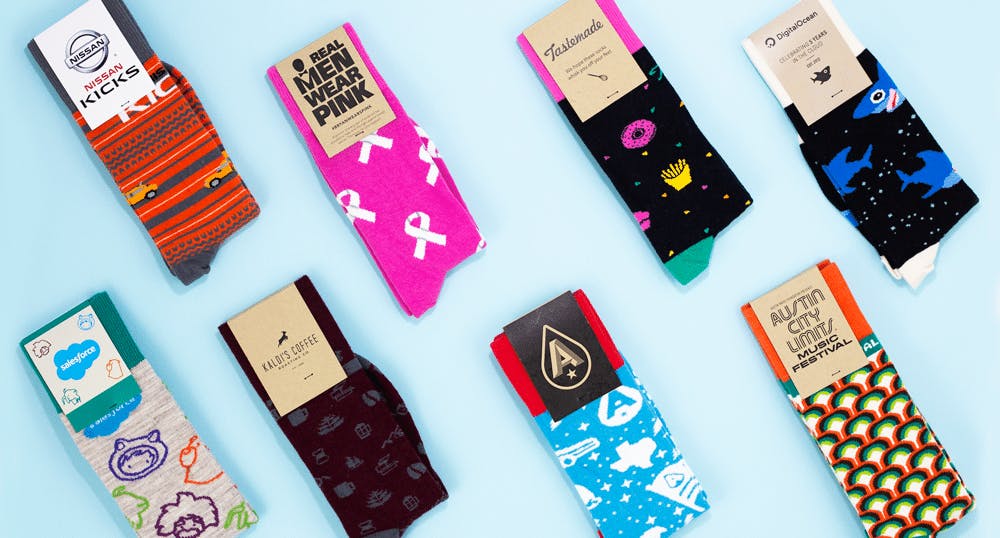 There's no doubt that brand promotion is an effective way to position your company in the market. If your company is fairly new, you would do this to stand out to potential customers in the midst of tough competition. Similarly, even if your company has already been in the market for quite some time, you would still do this to reinforce your position as a brand leader.
At Custom Sock Club, we make this possible and easy for you. Our dedicated team of sock experts is readily available to work with your company in conveying everything it stands for in the form of branded socks. Together we can make a statement huge enough for your brand to be retained in people's minds.
From deciding on the design elements to selecting the textile, you have the say on your branded sock's final look. If you're feeling adventurous, you could also DIY the whole design if you want!
What's even more exciting about this is that you could do all this online. With just a few clicks of a button, you can request FREE designs from our in-house team of sock experts and place your custom socks order. After only a few days, your custom socks with your company's logo will be shipped directly to your doorstep. 
Ready to promote your company with branded socks? Start here now!