Published July 8, 2020
The Greatest Holiday Socks are Custom and Personalized Ones!
Personalize holiday socks with faces of your favorite pets and people!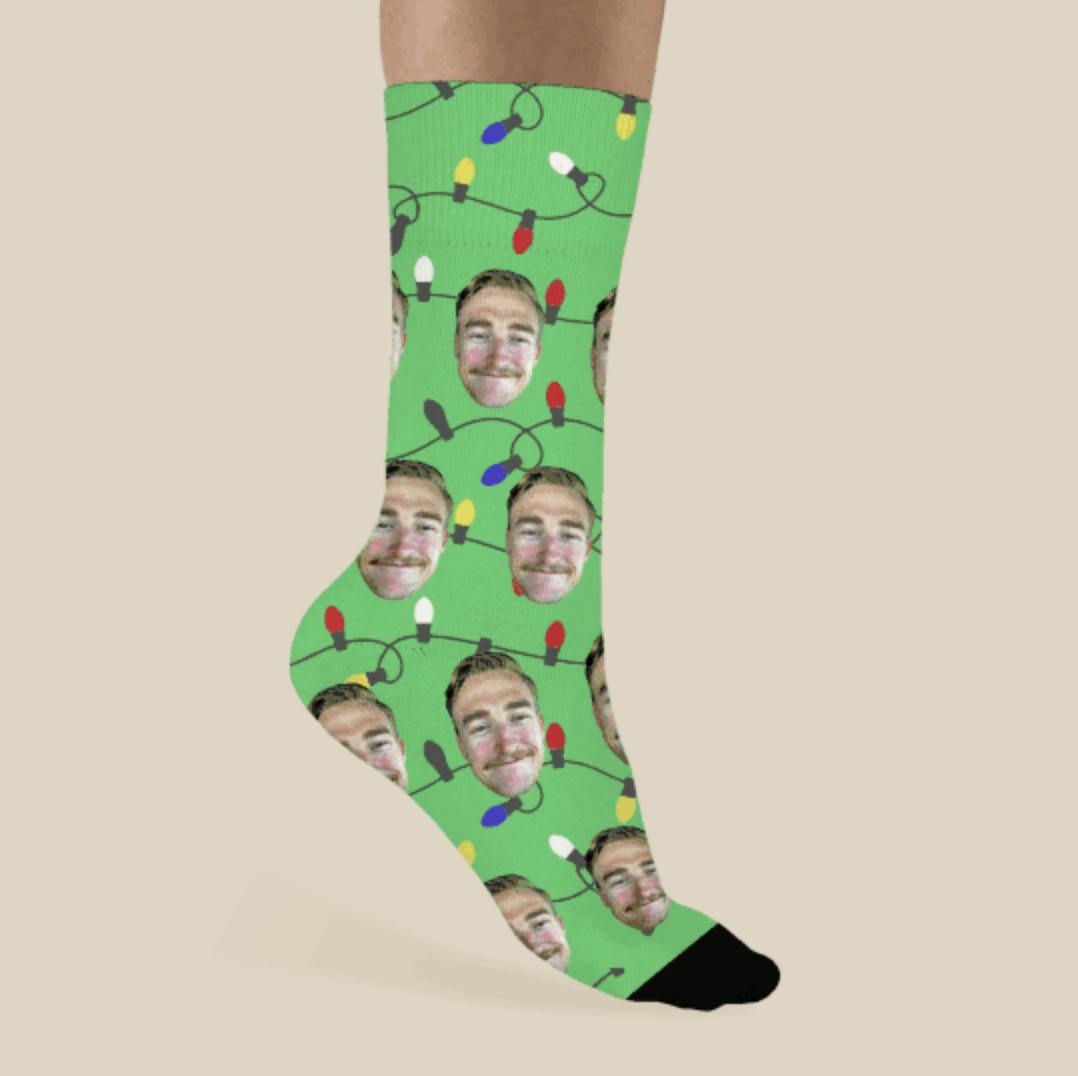 Say Hello To Our Holiday Socks

Tired of giving the same boring gifts? Well, we have something in store for you. We made a new and fun Christmas gift with our custom Holiday socks! Say goodbye to the same old presents and say hello to this year's coolest gift.
 There are 100s of combinations to try out until you find the perfect blend of style and creativity. Your new personalized socks are guaranteed to be completely unique as they were designed completely by you.
They are so easy to make too! All you have to do is upload a photo of your favorite person or pet for the animal lovers, pick their favorite color, and we will do the rest.
BAM! Custom Holiday socks for that special someone in your life.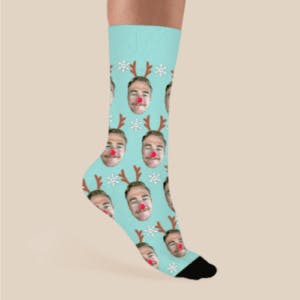 We are so excited about the Holidays here at Sock Club. We love celebrating the season and wanted to share that feeling with our customers. Aside from our already awesome selection of design elements for your custom face socks, we now offer an array of backgrounds and icons just for the Holidays. There's also options to add Santa hats and reindeer antlers on your face or pet. Try it out!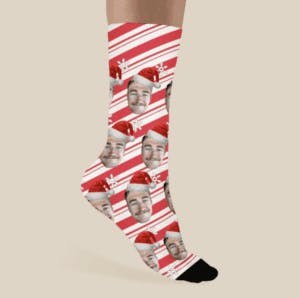 The most wonderful time of the year deserves the greatest gift of them all so celebrate with a pair of our awesome Holiday socks! A little something that keeps your toes warm and your hearts full. Be sure to share this unique gift with your family and friends too. Sharing is caring after all. (:
If you're looking for a bulk Holiday order for a brand or company, we can do that too!! Holiday socks are the perfect gifts to give out to your employees or clients, so just shoot us an email at support@sockclub.com and we'll get your Holiday swag ready before Santa arrives!