Published June 2, 2022
Top 5 Custom Gift Ideas
Here's a list of the top 5 custom gift ideas and diy gifts that are perfect to give to dad for Father's Day. Starting the list at number one is of course our personalized dad face socks. With so many customized options available, you are sure to find a gift that he will cherish.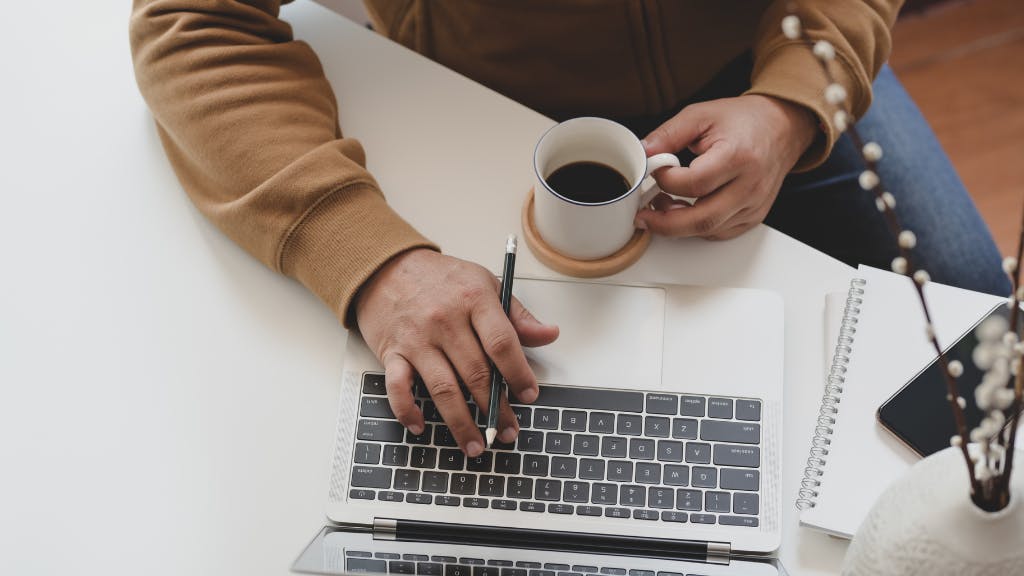 Father's day is right around the corner and celebrated on the third Sunday of June. It's a time to honor fathers and celebrate fatherhood.
Fathers are usually delighted when they receive something that they know their child made with love and care. These personalized presents will make them feel very special on their day and every day to come.
We all have unique fathers with different interests, so it can be hard to find the perfect present. But some great custom gifts are perfect for any dad and guarantee that authentic personal touch.
You can purchase something special for Father's Day if you can find and personally create a customized gift for them to treasure.
Let's take a look at some exemplary customized and unique gifts for Father's Day!
#1 Face Socks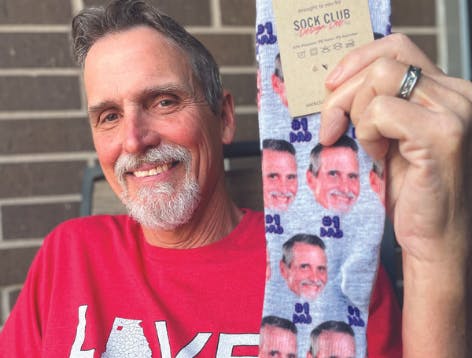 Socks are a crucial part of our wardrobe. Each pair is an everyday staple.
Why not purchase your stylish dad the gift of comfort and style with special socks? With so many options to choose from, you're sure to find a design that he will love. 
Additionally, the perfect gift for Father's Day is something that he can wear and use every day. Customized socks are a thoughtful, practical, and affordable choice!
Customized socks are an exceptional Father's Day present. They are not only a thoughtful, personalized gift, but they also provide the practicality of being able to wear them all year round.
The customizations available range from actual color changes to more elaborate designs like icons, messaging or even patterns. It's possible to order up to four different faces on the socks in one order. Whether you want pet socks or socks with the whole family on display, Sock Club has got you covered. With a myriad of options, you are sure to create an awesome option for your father!
They are comfortable and fashionable, but they also have some practical uses. For example, if you're going on vacation soon and aren't sure what shoes you should pack for your destination - why not just pack a variety of customized socks? 
Custom gifts, like personalized socks, are always an outstanding choice for fathers. And for a gift that keeps on giving, throw in our sock subscription with a variety of shopping options. 
#2 Engraved Cutting Board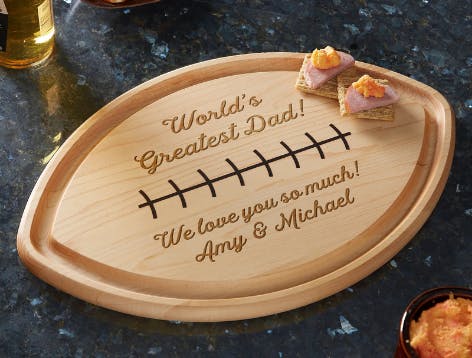 A personalized engraved cutting board is an excellent gift for the father who likes to cook and enjoys spending time in the kitchen.
The personalized engraving will make this cutting board a one-of-a-kind present that dad will use daily and treasure.
As any cook knows, having a cutting board is essential. It doesn't need to only be used for cutting. It can be used as a cheese board, serving tray and it is also perfect for carving meats.
This personalized cutting board is made of beautiful high-quality wood and the engraving will not wear off with time. He can even use it for display since the engraving adds charming detail.
Moreover, it's a practical present but the engraved word or message makes this a custom gift that he'll always cherish.
#3 Customized Apron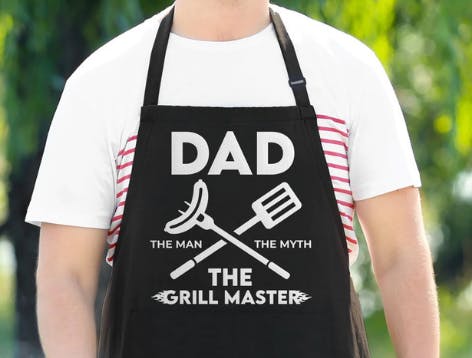 Many dads love to cook or grill outside. Purchasing a present that can be used for cooking or in the kitchen is always a thoughtful idea. If you buy a personalized cutting board, we have another ideal gift that pairs very nicely.
A personalized apron is the ideal Father's Day present for those dads who absolutely adore cooking. It will make your dad feel special and it can also be used to show him that you know his favorite hobby.
The apron is made out of cotton and has pockets for holding utensils. This makes it easy to have everything on hand at all times. Plus, the pattern on the apron is designed into the fabric so that it will never fade away or peel off.
You could purchase any apron, but making it a custom gift with his name will ensure it's only for him. It will remind him of you every time he wears it to cook or grill in the backyard or in the kitchen.
Whether you'd like to purchase a three, six or even twelve month subscription, your father will receive a sock monthly with a bold or classic option and grow their sock collection. With many budget-friendly options under $25, you are sure to find a winning present for your father!
#4 Leather Bag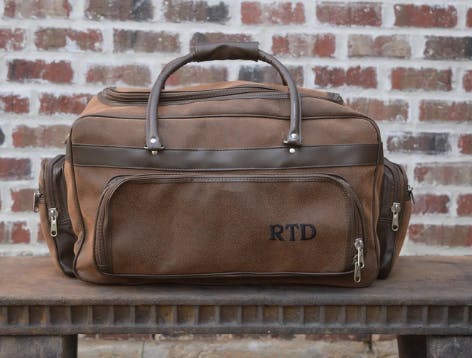 A perfect Father's Day gift for the stylish fathers is a custom leather bag. 
The perfect personalized Father's Day gift is a leather bag. Leather bags are not only incredibly stylish and trendy, but also durable and practical. They can be used for any occasion and are the perfect size to fit in all your essentials. You can make it a customized gift with his initials or even his name stitched in.
The best part about buying a leather bag as a present is that you can customize it to the person's taste, style and personality. You can choose from an array of colors, impressive designs and monograms — you can find any number of bags to fit his style. 
Additionally, a leather bag is utilized for a variety of reasons; to the gym, work, or travel. Plus, the leather material gives it a luxurious and sleek look to boost.
#5 DIY Custom Gifts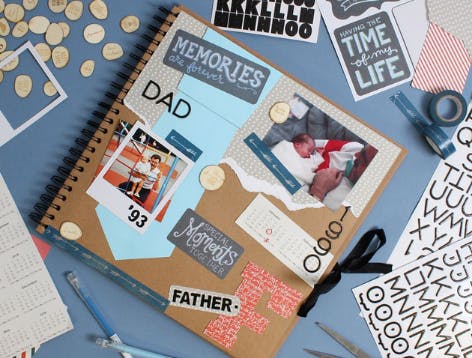 Father's Day is just around the corner, and we have a laundry list of DIY gifts that you can create for dad. These are not only special but also economical options to choose between.
1) Handmade cards: A handmade card is always a thoughtful present. It is an easy way to show that you greatly care about your dad. You can design your card with some help from the internet or even use templates to create one on Microsoft word. You can create multiple DIY gifts by adding a homemade card versus purchasing them.
2) Photo album: You can put together a photo album of all the memories you have shared with your dad, which will make him feel special on Father's day. This could be as simple as putting together some photos and adding captions to them, or it could be more creative, like making a scrapbook with all sorts of concert or movie tickets or miscellaneous memorabilia inside.
3) Paint a picture of him or his favorite object with his favorite colors or even a favorite heartfelt memory of the two of you together.
4) Write a thoughtful poem or song about him and what you cherish most about him. You could even write new and improved lyrics to his favorite music.
5) Take pictures of activities he enjoys doing together and put them in a photo album or even create a collage.
It doesn't matter what you create for Father's Day. There are lots of DIY gift ideas you can think of. It's the simple act of making a present yourself that is most meaningful and impactful.

Why Customized Gifts?


Father's Day is nearing, and our hope is this blog has given you ideas for distinctive and memorable presents for father figures in your life.
Father's Day might be a considerable holiday, but the present doesn't need to be generic. You can have your gift stand out on Father's Day.
Father's Day is the perfect time to celebrate all the things that make your dad a hero. From his love and support to his protection, it's easy to see why dads are extra special.
We've shown you some of our favorite traditional and custom gift ideas to make your father feel extra special this year. Whether you go with customized gifts like face socks or a couple DIY gifts, we know dad will appreciate the thoughtfulness behind your personalized gift. With our fantastic customer service and a quick turnaround time, there's still time to get socks for Father's Day!
We all are more likely to purchase something they have a personal connection to, especially when it comes to presents for loved ones. Purchase your father customized gifts this year and for many years to come!