Published June 2, 2022
What are Some Personalized Gift Websites?
With personalized gifts, your loved ones can tell how much you love and care for them. The best part is that these gifts can easily be accessible and customized on any personalized gift websites.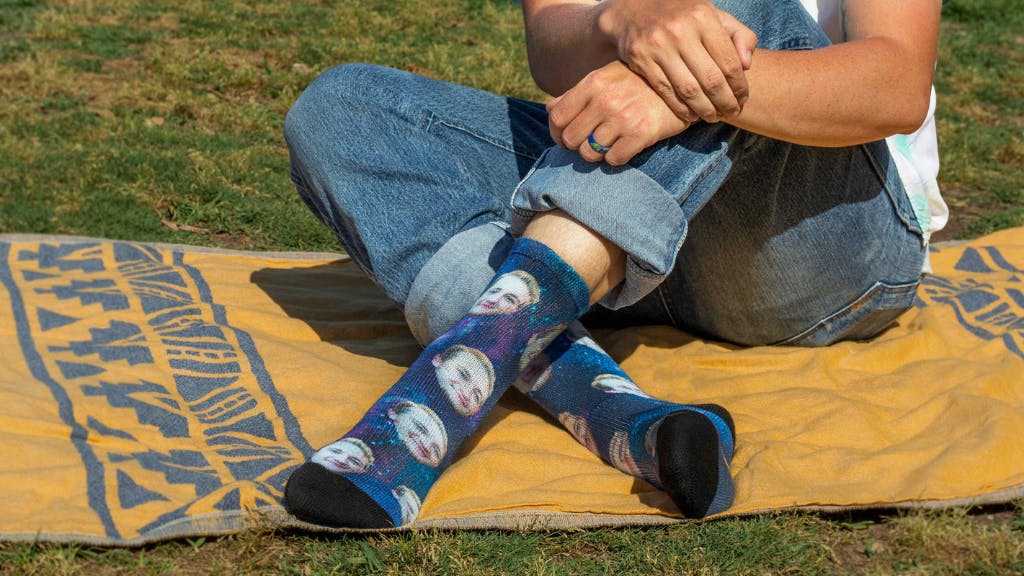 Personalized gifts are gifts specially customized to either appreciate or congratulate your loved ones! These kinds of gifts, like customized face socks are now trendy and replacing normal gift items over any generic gift sold in bulk at other markets for several reasons. In this article, we will list some of the best websites for personalized gifts to find the perfect surprise for your loved ones!
Best Website for Personalized Gifts
#1 Sock Club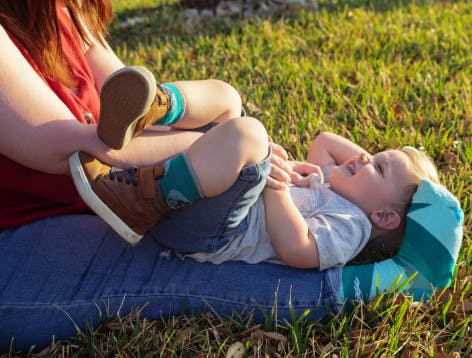 If you are looking for where to get a variety of amazing customized socks, Sock Club has got you covered! Sock Club has a wide variety of personalized socks ideal for any and every occasion. Whether you need athletic socks, kid's socks, or just dress socks, this is the perfect website to make personalized gifts especially as Father's Day gifts!
Aside from the fact that they offer affordable USA-made socks, the process involved in getting custom socks is easy with fast shipping. All you need is to decide the type of custom socks you want, select a custom design with a logo or face, and your personalized socks will be on their way! Their team of qualified customer service representatives will handle the rest!
#2 Shutterfly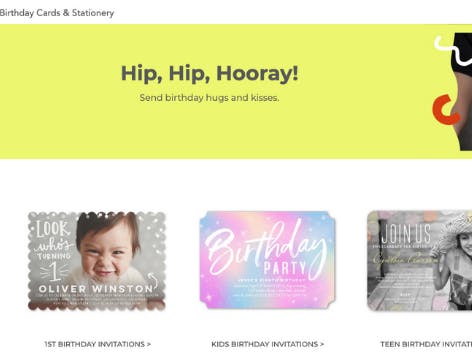 This is one of the best websites for custom gifts. All you need is to upload the picture you want to use and add texts and colors to create a special gift for your loved one. At Shutterfly, you can get birthday cards, wedding invitations, or any kind of photo card for every occasion like Father's Day!
There are many personalized gift options available besides just cards, there are personalized mugs, customized phone cases, photo baby blankets, and more uncommon personalized gift options. You can also use this website to find custom gifts for dad for father's day or holiday items for Christmas gifts.
#3 Cameo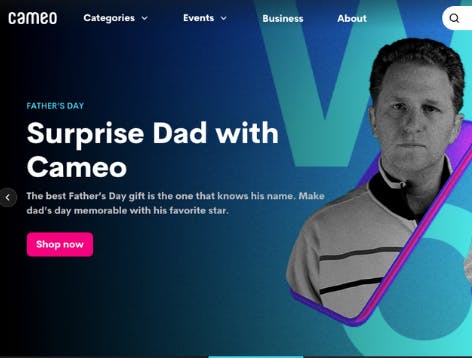 Who says you can not give your loved one the amazing surprise of getting a shout-out from their favorite celebrity for a special occasion? It would sure make for a great birthday gift! With Cameo, you can request personalized gift videos from thousands of stars.
All you need to do is log in to their website, choose the celebrity your loved one adores and create a personalized message suitable for the occasion. So book your personalized video shout-out today and brighten someone's day using this personalized gift site. They even have father's day specials! 
#4 Amazon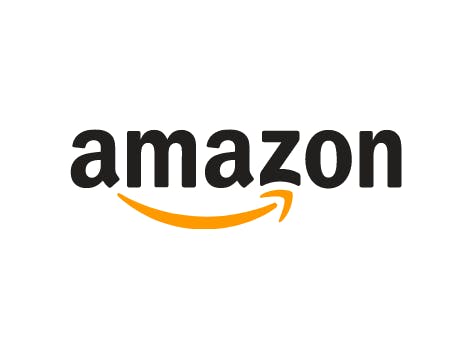 Amazon is also one of the best websites to make personalized gifts for your loved ones. They sell great options and this personalized gift website allows you to connect, create, and design multiple products on their platform.
Amazon has several gift ideas that give you the power to transform someone's day. This can be done either by engraving their names or signature on your personalized gift or by printing your loved one on socks for personalized face socks.
#5 Etsy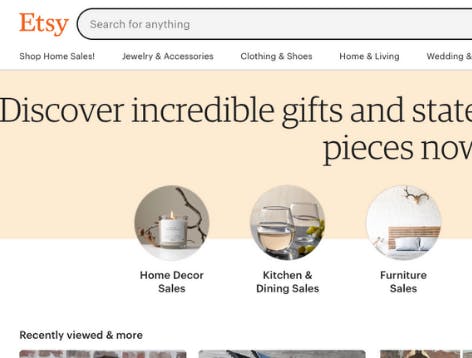 This global personalized gift website is designed to help you buy and customize gift items for your loved ones. They have lots of custom gifts available which makes it easy for you to purchase any extraordinary gift of your choice. Etsy offers flexibility in personalizing your gift items from customized socks to personalized gift cards.
This unique personalized gifts website also has a group of dedicated team members, accessible to anyone who encounters difficulty in personalizing their gift makes it an easy recommendation for anyone looking to get a custom gift.
Affordable Websites To Get Your Personalized Gifts
Another major thing to consider when purchasing personalized gifts is that different sites have a variety of pricing options. Below are a few of the  best websites for personalized gifts that offer affordable deals to create that special moment for you and your loved ones.

#1 Sock Club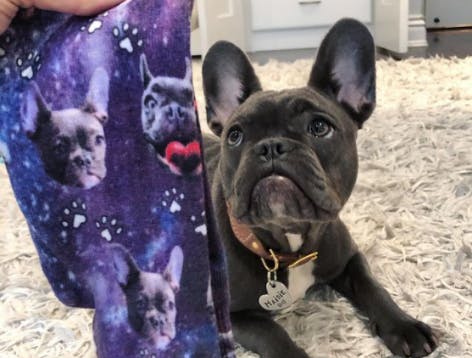 Although I have already mentioned them, Sock Club boasts great affordable high-quality personalized gift options! If you are looking for a fun customizable option, they offer custom face socks, which can be fully customizable from photo upload to sock color and design. I also love their sock subscription where you can pay by month, only $12, to send surprise socks to your giftee every month. These personalized socks are perfect for everyone- mom, dad, pet parents to dogs, cats, and your special loved one!
#2 Edible Arrangements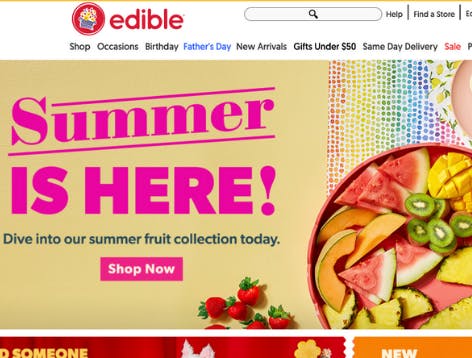 Edible Arrangements specializes in fresh fruit arrangements, combining the concept of a fruit basket with designs inspired by flower arrangements. Personally, I find the fruit dipped in chocolate to be quite delicious and a fabulous personalized gift for anyone.
They can shape fruit in bouquets or trays, really any way you can imagine. Plus, they can do same-day delivery for last-minute custom gifts. They also have specialized items for special occasions such as mustache chocolate for gifts for dad. These gifts are beautifully packaged and taste even better than they look!
#3 Happy Box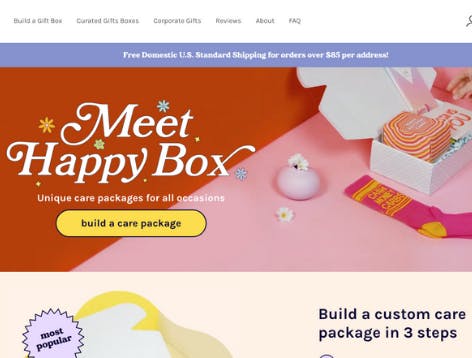 You can use this website to build custom care packages in just a few clicks. Send personalized gifts for your loved ones all over the nation. You can go straight to building your own custom gift box, or you can look at their curated boxes for all special occasions or holidays. You can design everything from what products are in the box, to the box color (I personally love the rose gold shade) and the card design. Consider them your personalized gifting assistant!
#4 A Gift Personalized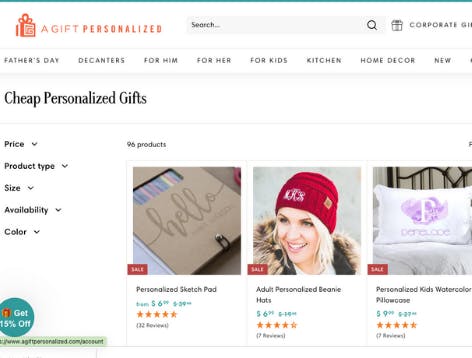 This is one of the best websites to make personalized gifts uniquely at a cheap price. They have a wide range of products that are great custom gifts for a variety of different ages and genders. Check out their products on sale. 
Cheap, yet high-quality engraved gifts aren't hard to find and on this site, you can be sure to get the most suitable, memorable, and remarkable gift for your special one. Check out their website to make personalized gifts for any friend or family!
#5 Sugarwish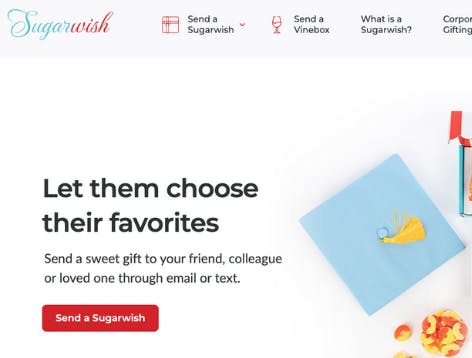 If you are looking for a personalized gift for the sweet tooth in your life, Sugarwish is the place for you. You can customize gifts by selecting from candy, cookies, popcorn, snacks, coffee & tea, or dog treats. The person receiving the gift will be able to choose their favorites from the option you select so they can get exactly the type of sweet they want.
Sugarwish is a great personalized gift site that makes sure you are able to choose a custom gift selection that the recipient will be sure to love. The gift also comes in a beautiful custom box with a personalized card attached. How fun!
#6 uncommon goods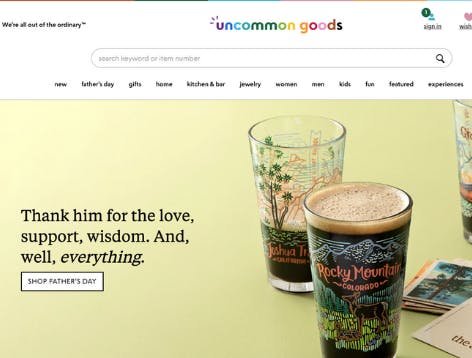 This personalized gift website allows you to customize unique gifts for any occasion, with ideas that I haven't thought of or ever seen. You can even give an experience- finding unexpected opportunities to have fun and connect in new ways. From tarot reading, mixology, flower arranging, and lava cake baking, you can give an experience that they are sure to remember. If you don't know what personalized gift to give, they have a gift finder to narrow it down. They are truly out of the ordinary. 
#7 Knack Shops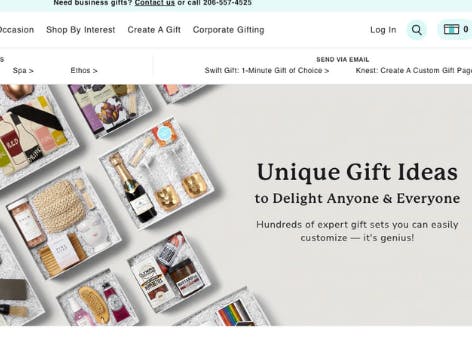 Knack allows you to create a personalized gift box or choose a curated one that your recipient is sure to love. You can add elements of personalization, such as recording a video for them to watch as they open your custom gift box. You can also send items that are specific to them and their local area. This thoughtful, personalized gift experience is right at your fingertips. 

Conclusion 
Now you know the different websites to make personalized gifts, don't miss out on any moment to celebrate and appreciate your loved ones. One thing is certain, your loved ones will be grateful for the effort you made to get these extra special personalized gifts in their hands!