Published June 8, 2022
What Are The Best Personalized Gift Ideas?
Gifts are such a beautiful way to tell a person how much you love and wish them well. From birthdays to graduations and the holiday season, gifts are often presented on different occasions. If you are the kind who is always gifting your loved ones, the truth is that at some point you may feel like you are running out of gift ideas.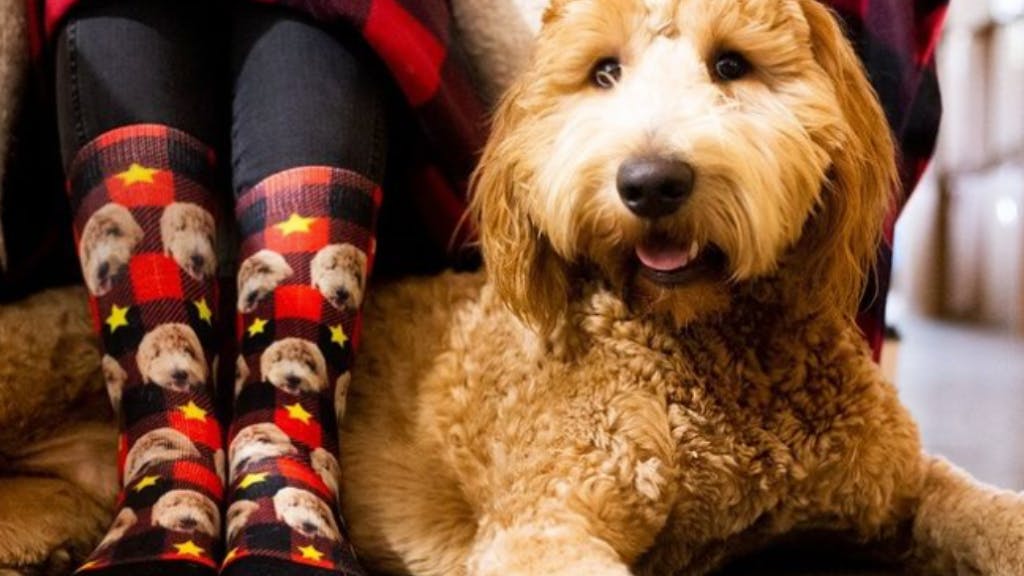 With personalized gift ideas, you can be sure to never run out of gift ideas for your loved ones. Customized gifts are a unique way to show your loved ones how thankful and happy you are for them on any occasion. Why these gifts are different and unique is because people go an extra mile designing them just to create a beautiful and lasting memory for family and friends. 

Perhaps you are thinking, how do I get the best ideas for personalized gifts? Fret not, we've got you covered with a fun gift guide.

Here we will discuss some of the best-personalized gift ideas you can give your loved ones on any occasion. We will also discuss the importance of having these gift ideas personalized. Let's get to it.

#1. Customized Socks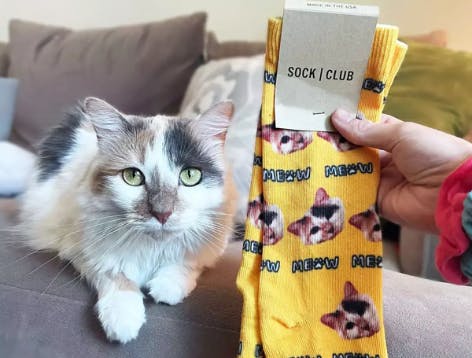 This is one of the best ideas for personalized gifts. While everyone is in a hurry searching for a pair of socks to wear each day, this gift idea is quickly becoming an easy and fun way to start your day. The best news is that they are so simple to make. All you need to do is upload a photo of the person receiving the gift, choose the color of socks you want, and include any fun icon to have a customized sock suitable for every activity. Easy, right! So much so that you can make a pair for all your friends and family (maybe even yourself!).

#2. Personalized Mug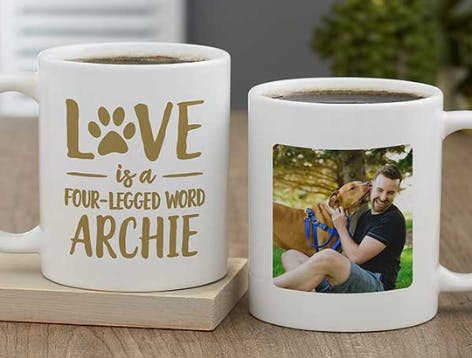 Mugs are great gift ideas personalized for any occasion. There is no doubt that they can be presented on father's day, birthdays, and even as a congratulatory gift to your loved one. While some people prefer to use illustrations to customize their mugs, you can also imprint the giftee's name or any favorite photo on the mug. So take advantage of this personalized gift idea to design a special mug for your loved one.

#3. Portrait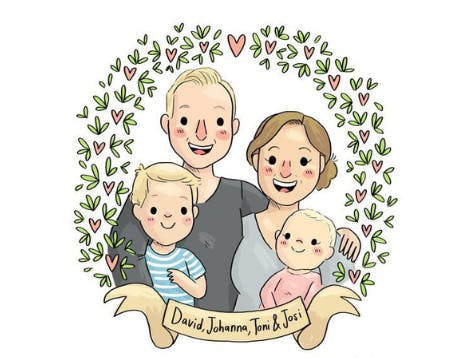 Whether it is a personal picture, pictures of your favorite person, photos of your family members, or simply a special date, everyone loves a portrait. This personalized gift idea shows thoughtfulness, appreciation, and attention to detail. You can choose to have the portrait in an illustrative style, realistic, or even a mosaic painting. If your loved one is moving to a new location, you may consider giving them a portrait of any extra special moment you want them to remember.

#4. Customized Jewelry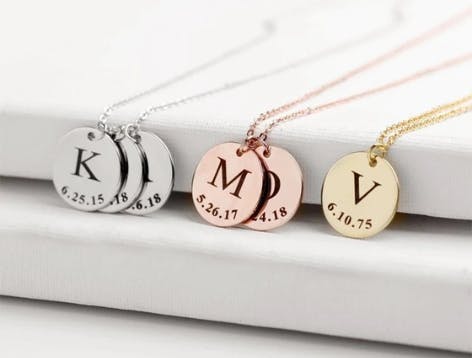 Of course, everyone wants to have a simple and valuable accessory that can be worn wherever they want. As beautiful as pendants, moonstones, and topaz are, people will appreciate having either their names and initials or those of their loved ones engraved on a piece of jewelry. 

This is one of the best ideas for a personalized gift that a person will desire to keep through their lifetime. This personalized gift idea can be given to siblings, romantic partners, and even best friends to make them feel connected to you wherever they are. 

#5. Personalized Laptop Case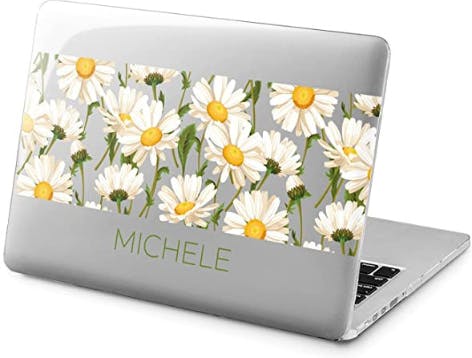 You don't need to have an IT guy or Tech guy around you before considering customizing a laptop case as a gift. This idea for personalized gifts is a great option for students who always have to be on their laptops doing assignments and projects because you can add a bit of flair to their otherwise plain laptop.  
To personalize this gift, all you need to know is the size and model of their laptop. You can then add their initials, favorite color, name, or favorite quote using any typeface of your choice. 

Why You Need To Choose Personalized Gifts
Personalized gifts are a way to show appreciation or to congratulate a person while showing them you put in the effort to design something specifically for them. It is a unique and special way to show that you are willing to go an extra mile for someone you consider dear to you. Other reasons you need to consider different ideas for personalized gifts include the following:

#1. It Allows You To Express Yourself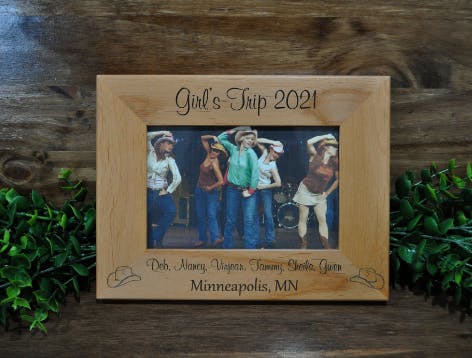 There are so many ideas for personalized gifts through which you can find expression. Irrespective of the occasion, these gifts can showcase how you feel about the person and your relationship with them. 

So a year after you presented a beautiful portrait of your trip with your best friend, they will always remember and cherish that moment because of your gift. You do not have to be poetic but the beautiful quote you wrote on that mug will always have a special meaning for you and your loved one. 

#2. Personalized Gift Ideas Are Unique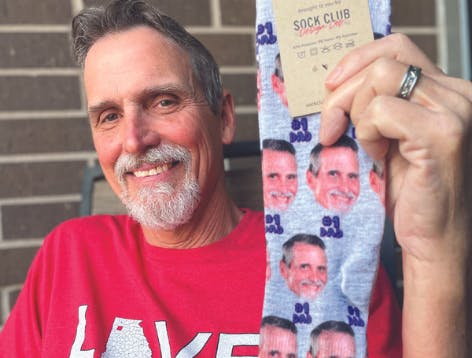 One of the lesser thought-about and beautiful things about having your face on your socks is that everyone knows the socks are yours, and yours only. Having your gift ideas personalized means that no other person will have a similar gift to the one you give. This is why inscribing your mom's, sister's, or any loved one's name on a piece of jewelry will always be sentimental. So if you are looking for ideas to make a person know how special your relationship with them is, always choose personalized gifts. 

#3. They Are Suitable For Every Occasion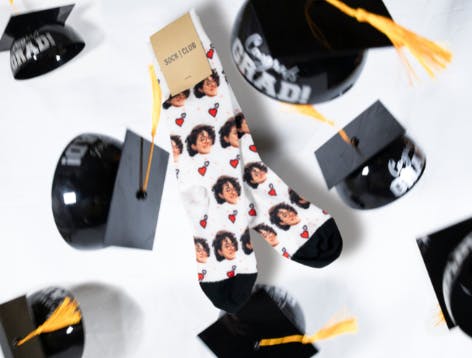 One awesome fact about personalized gift ideas is that they will always be relevant for any occasion. A gift personalized to celebrate your wedding can also be personalized to celebrate your anniversary. It all just depends on how they are presented or customized to fit the occasion. Your mother will appreciate a flower on her birthday just as much as she will appreciate it on mother's day however, that little note attached will always make a big difference.

#4. They Help You Know More About A Person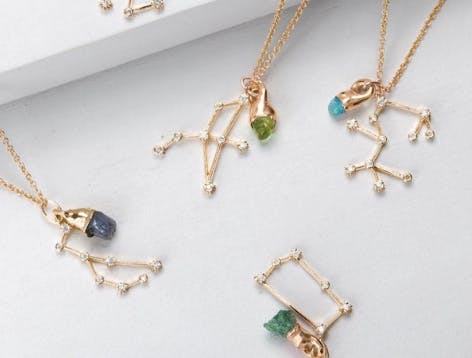 The perfect personalized gifts are gotten by researching a person's preferences. For instance, in the process of trying to pick a color that will be used to personalize a gift, you will discover the person's favorite color. There are other personal details you may learn in the process of scanning through a person's social media for the perfect gift idea, helping you get to know them a little more. It is advised to use the available information to get any of these gift ideas personalized for your loved one. 

How To Personalize Your Gifts
There are a few different ways to personalize your gift ideas to make them memorable and treasured. These methods include the following: 

#1. Create A Memorable Experience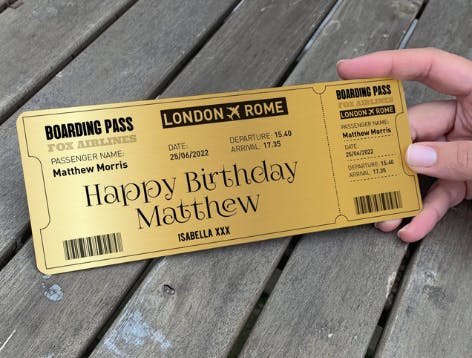 The goal of creating a memorable experience is to ensure that your loved one always remembers the moment. Whether an experience is a gift itself, or you choose to give the gift in a memorable way, it will create a lasting memory in their brain about how much you are willing to make your loved one happy.

You could decide to go hiking, go on a boat cruise, go to a show, or even a theme park. If you choose to give an experience with a ticket, don't forget to customize tickets ahead to make the experience even better! If you are giving a customized gift such as face socks, you can present them in Sock Club's custom gift box packaging to make the presentation one they will remember.

#2. A DIY Gift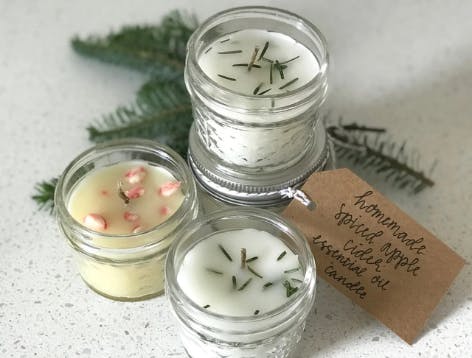 The beauty of this personalized gift idea is that it allows you to personally connect with the gift. Your DIY gift can be a specially prepared meal or a hand-designed t-shirt. You can also try to create something you know the giftee would like, perhaps a personalized scented candle and even if it's not perfect, they will truly appreciate the effort and thought you put into it. 

#3. Personalize Your Gift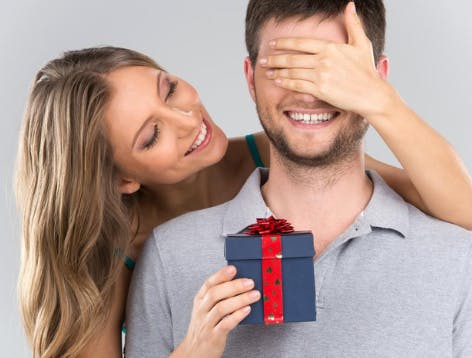 The goal of a personalized gift should be to make something that matches the interest and personality of your loved one. A piece of personalized jewelry will lose its value if it was made just for personalizing a gift without the interest of the receiver. Don't rush it, your personalized gift idea should come from the heart and be something that your giftee will appreciate.

Conclusion 
We often think that the value of the gift we give a person is dependent on the size or monetary value; however, this is not always the case. Everyone just wants to feel loved, special, and appreciated and personalized gifts accomplish just that! These are all great personalized gift ideas for your loved ones, and suitable for any occasion, so why wait longer? Get your gift ideas personalized today!