Published May 25, 2022
What's The Best Personalized Gift You Have Ever Received?
Gift-giving is one of the five love languages. It is definitely a love language I speak and truly appreciate receiving. Whenever I get a gift that really speaks to me it encompasses a few traits, so let's dive into what gift ideas fit the mold for the best gift.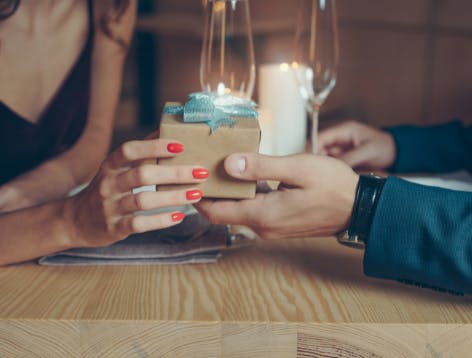 The most important aspect of a gift is that it has to be personalized.

Think about boring gift guides, they typically include products such as docking stations and gift cards. They are generic and can be purchased for anyone by anyone. There is nothing that screams it's for a specific person. You wouldn't want that, so why would you give it to someone? However, a custom gift shows you put in the effort and thought to give a gift to that specific individual. 

What Is A Personalized Gift?
A personalized gift is a gift that has been customized for that individual person. You might have seen personalized gifts as a child, like when your parents got you customized pillowcases, or perhaps a blanket that said your name. It is something that is tailored specifically for that individual.

One of the best traits about personalized gifts is that they can be tailored to their specific likes. You can choose a generic item such as a coffee mug or photo frame and personalize it to make it one of a kind.

Personalized gifts are great for those individuals who are difficult to shop for because you can customize any item to match the interests of the person you're giving it to. For example, if you are looking for a gift for your Dad, and let's say that he is always taking selfies and loves playing basketball on the weekends, you can engrave a photo frame with his name on it and add basketballs. This is a great way to give something that they are truly going to appreciate.

When you select a personalized gift, you can be sure that it is unique. This means that there will not be anyone else who owns a gift like it. This is perfect for those who want to stand out and be truly appreciated for their gift.

I am going to break down a few specific personalized gifts that you can steal for your own. All of these ideas are actual gifts I have received or ones that the men in my life have told me were their favorite.
Personalized Gifts For Women
Looking for gifts for women, they are looking for something that was thought about and effort was put into too. Let's dive into a few ideas that would make the cut, all inspired by gifts I have personally received.
1. Signet Ring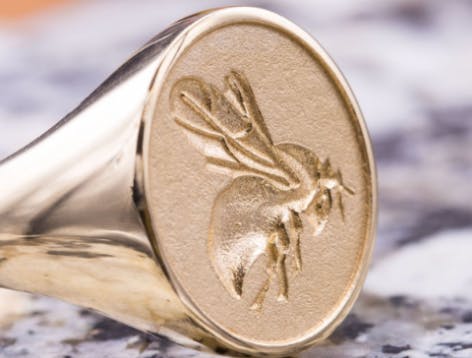 What woman doesn't enjoy jewelry? Making sure it's of high quality such as sterling silver is a key consideration. Signet rings are a great idea because they are made of great quality and they are stylish. I personally love the signet rings that you can customize because they add more personalization and uniqueness. 

2. Custom Face Socks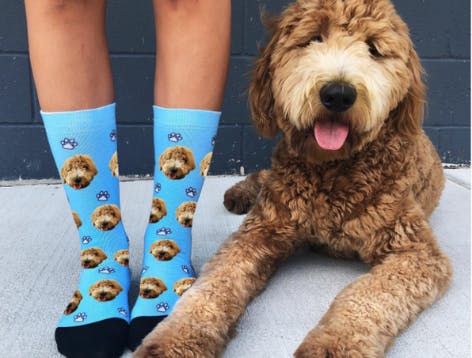 The woman in your life would laugh her butt off having your face on her socks and with a few heart icons she would find it quite romantic as well. A win-win if you ask me. You could also get a pair of custom dog socks, featuring her dog and she would find it the cutest thing ever. I personally have one with my cat and boyfriend on it and it makes me smile every time I put them on.

3. Custom Cheese Board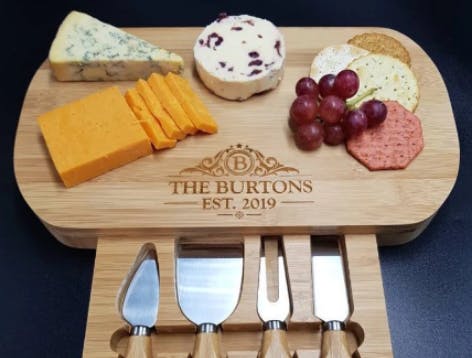 I am a huge fan of cheese, so this gift was exactly what I needed to keep my cheese addiction alive and well. Not only do I use it for cheese platters, but I use it to serve other dishes for fun dinner parties. I love having it out so people can see my initials carved into the wood. It makes me feel classy and fancy.

4. Audio Bracelet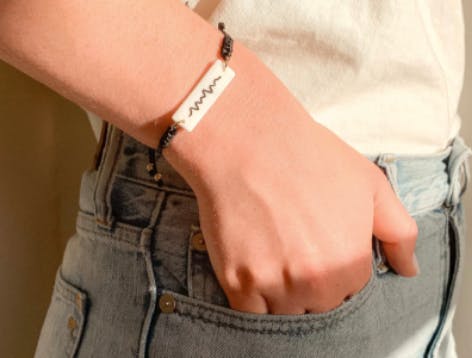 My boyfriend got me this when we were doing long distance and it was the sweetest thing. Every time I missed him I could hold my bracelet to the back of my phone and listen to his voice saying I love you.

Personalized Gifts For Men
Looking for the best-personalized gifts for guys? Look no further. Here is a breakdown of gifts that can be personalized to make sure you are giving something special. Keep in mind that these gifts are all ones that the men in my life have told me were their favorites.

1. Custom Wall Art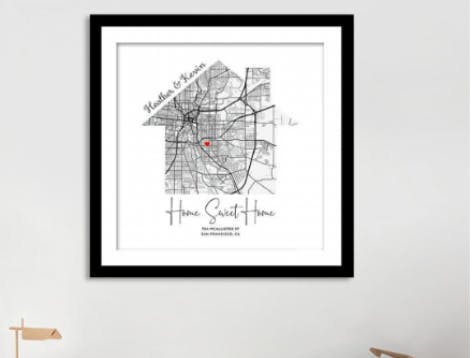 Spice up your man's decor with some custom wall art. Whether you make it yourself or find a beautiful piece on Etsy, you are guaranteed to find a custom work of art that matches both your taste. I personally found an awesome seller on Etsy who hand-painted a quote I asked for and included a portrait of both of us. It is currently hanging in our front hallways and I get compliments on it all the time someone comes to visit.

2. Engraved Bottle Opener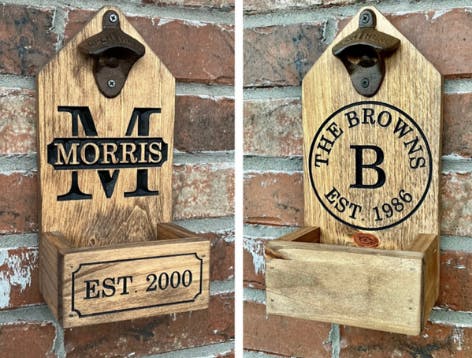 The perfect addition to his man cave. Not only can he use it to open his beverages, but he will also always be reminded of you. It is sure to be used as a decoration as well, where he wants to keep it out to show it off to friends and family. The one I gifted to my brother includes his initials engraved on a dark oak.

3. Custom Toiletry Bag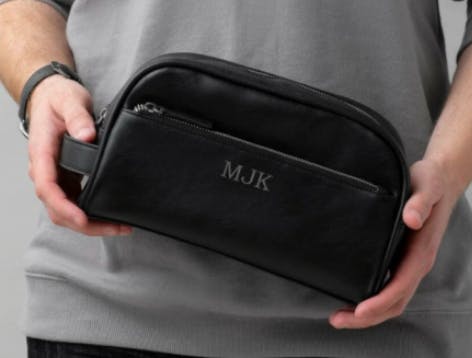 A toiletry bag is something that you don't necessarily think about needing until you realize you need one. It's a super useful gift that can be used multiple times over the course of a year. By customizing the bag with specific colors, their initials, and/or compartments, you can turn it into a special gift. My boyfriend uses his whenever he travels and it helps keep him organized and sure that he has everything he may need.

4. Custom Face Socks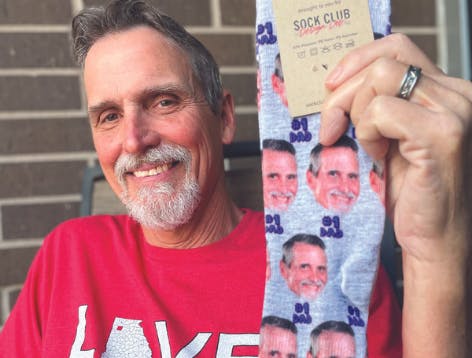 Men love to have a good chuckle and socks with their face on it is prime chuckle-able material. I personally chose a photo of my Father making a funny face and selected the king icon to be all over the sock. He wears it every Sunday just to show everyone in our Family who's boss. 

With Father's Day just around the corner, make sure you grab one of these ideas, any which would make a great Father's Day gift!

What Are Great Custom Gifts?
Taking it a notch further, a unique personalized gift takes the cake. To fit the category of being unique, you must find an uncommon good that is personalized so it could only be for the person that you gave it to.
Our favorite custom gifts are the ones that are functional, easy to make, not expensive, yet creative, unique, and personalized. What on Earth could encompass all of this?

Custom face socks.
You have the ability to customize every element of the sock; from uploading up to four faces, picking the sock color, and adding any fun icons you may want. Accessing Sock Club's face sock builder, you can create and purchase a pair, or as many as you would like, from the comfort of your own home.

You can even create a pair from your phone- talk about ease! Not only are they fun to look at, but they are extremely comfortable and made in the USA. Plus, they are less than $25 dollars per pair and will ship within just 10-15 business days from when you placed your order.

Why custom face socks? Well, the best-personalized gift is one that is tailored to the individual you are giving it to. Think about what makes that person special, find an item that they would love, and add a bit of personalization.

When you create a personalized gift, you can be sure that it is unique and that whoever you give it to will treasure it. Stand out as a gift giver and give something that will be truly appreciated.