Published July 20, 2021
Why Beauty Brands are Using Custom Merch and Swag
Glossier and Benefit using custom socks for creative brand awareness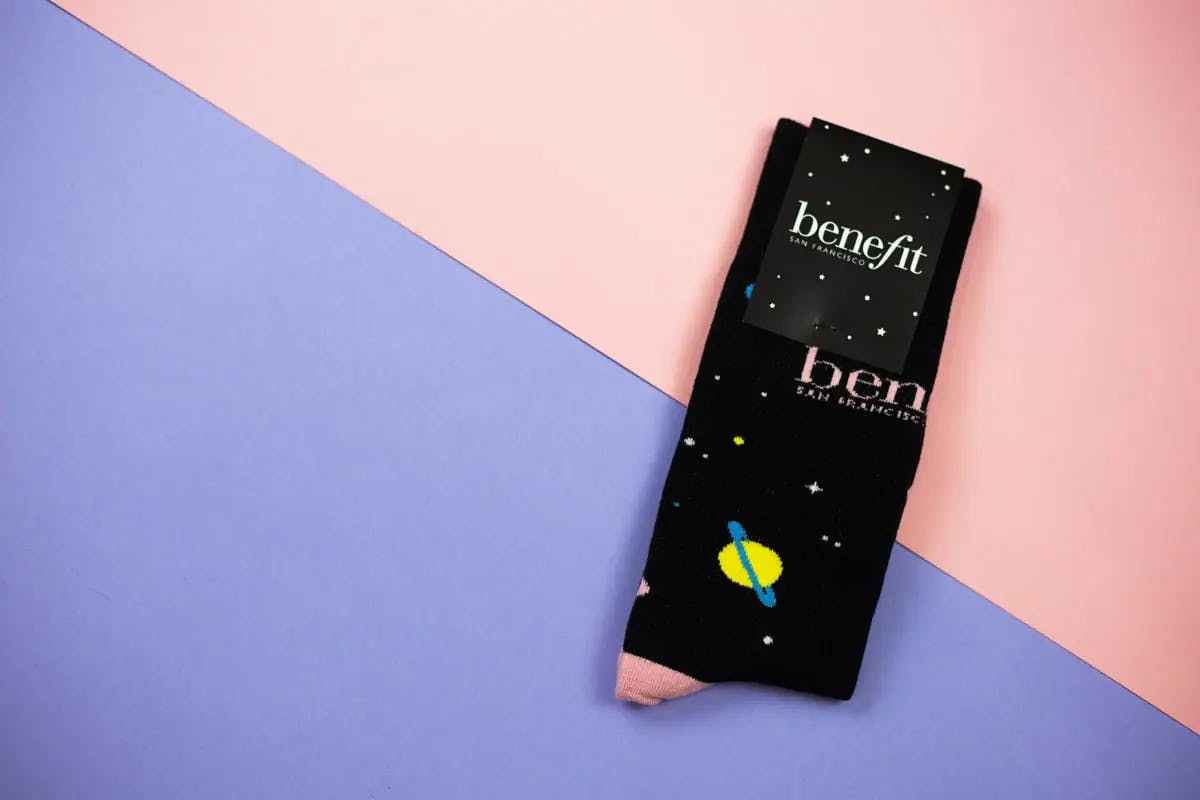 Never doubt the innovative powers of the beauty industry. Always the trendsetters, beauty brands are dipping their well-manicured toes into the custom merchandise world. Maybe it's unconventional to sell clothes and totes alongside these products, but avid beauty aficionados are DTB. That's down-to-buy, my friends.

So what's the deal? It seems when companies transcend the products they provide, they become a lifestyle brand and consumers take notice. Consumers want to associate themselves with the brands they love. This transcendence gives companies the opportunity for growth and the ability to step into other projects, like merchandise.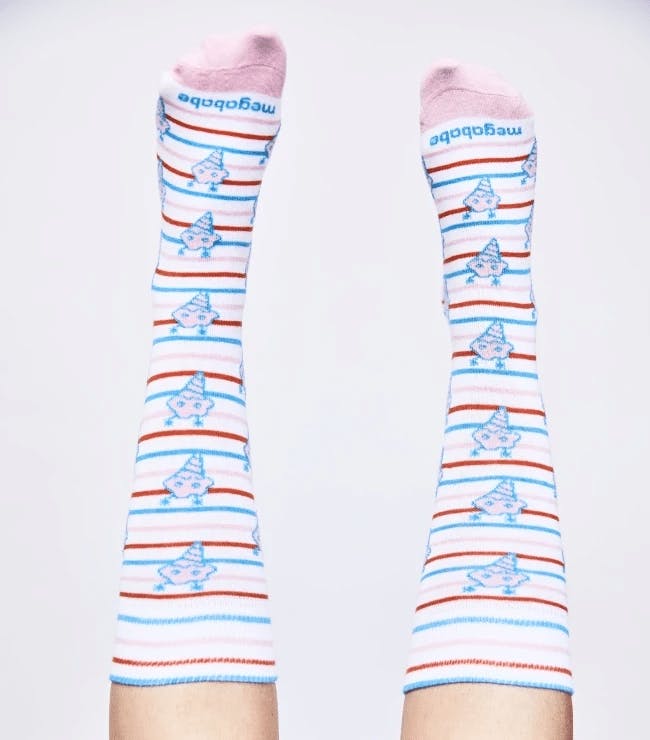 One of the earliest beauty merchandise lines comes from a millennial-favorite, Glossier. Almost exclusively sold online, with the exception of their LA and NYC storefronts, Glossier knows their audience. Dripping with millennial pink, this young hearted, Gen Y brand prides itself on skincare and highlighter. Now, these brands dabble in limited edition merchandise releases. It all started when Glossier's Instagram following asked for the release of their company swag worn by their employees – the Glossier pink, branded jumpsuit.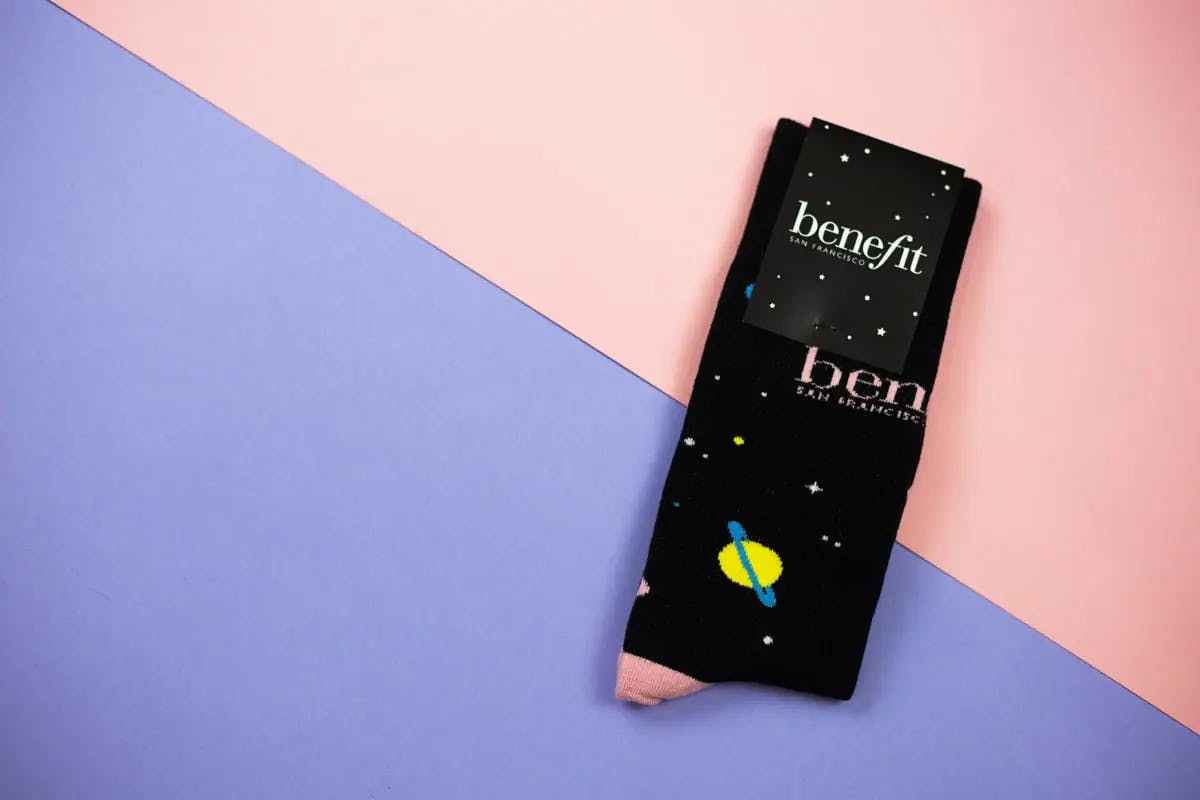 The consumers have spoken. Glossier stans got their limited-edition release of hoodies AND MORE. As of July 2019, they've released a full merchandise line dubbed GlossiWEAR. Clever. A few other brands are creating merchandise too, but not many. This could be the beginning of a prosperous merchandise trend that hasn't been overdone just yet. Could custom merchandise be the next step for other beauty brands?

Check out some of the custom socks that we've designed for beauty brands!