Published May 18, 2022
Why Should I Buy Personalized Gifts?
The idea of personalized gifts plays a big role in deciding the kind of gift to give someone. It involves either engraving someone's name or adding a heartwarming text to make an ordinary gift look special. So whether you want to appreciate a man, woman, an elderly person, or even a kid, a personalized gift is one of the best ways to make them feel better.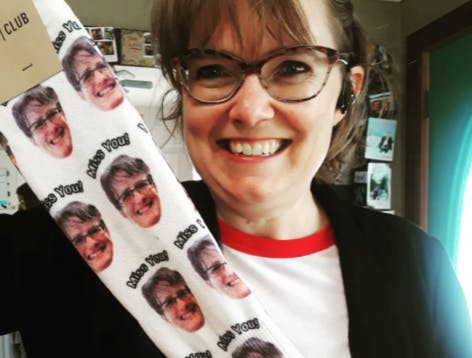 While it is easier to go into any store and pick gifts, especially with the overwhelming activities of the world today, personalized gifts are considered to be more valuable. Mostly because quality time is involved in adding heartwarming messages and pictures. There is no doubt that these kinds of gifts are known to show more love and compassion. 
Let's start discussing different reasons why you should consider buying personalized gifts. Without further ado, let's get into it.

1. It Is Suitable For Any Occasion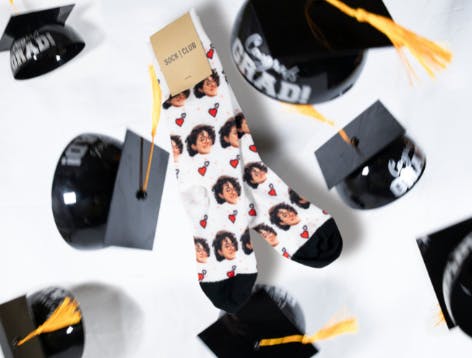 One key reason why you should consider getting personalized gifts is the fact that it is suitable and can be gifted on any occasion. There are also no gender, age, or even cultural restrictions when it comes to getting personalized gifts for the ladies in your life or men in your life.
So whether it is a birthday bash, Valentine's day, a graduation ceremony, Father's day, your wedding date, or even a religious ceremony, it is easier than ever to get a perfect gift for every occasion. Getting custom gifts is most preferred irrespective of the kind of occasion, age group, or relationship that exists.
Face socks specifically can be customized for any occasion and any person. You have complete control over the sock color, photo(s), and icons, so you can design a sock for anyone and everyone, any time of year! It makes a great gift for both bride and groom, the woman in your life, birthday gifts, and especially with Father's day coming up, it can be a great gift for dad. 

2. They Provide A Better Way To Express Love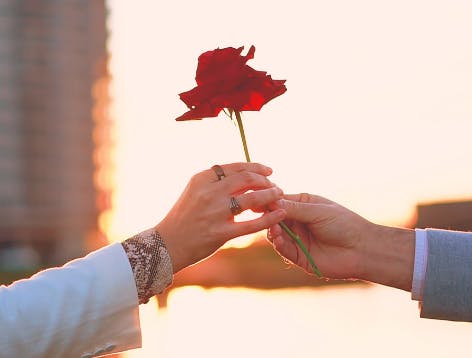 One of the best ways you can express the feeling of love you have for a person is by getting a personalized gift for him. People enjoy the feeling of discovering that a gift was made just for them and you will not want to deprive your loved one of feeling such emotions.
So don't hesitate to go that extra mile to get a personalized wedding gift the next time you have a friend or family member who is getting married. From engraving a special note and picture for them to picking out their best color, you are creating one of the best memories for them. 

3. Personalized Gifts Are Lifetime Treasures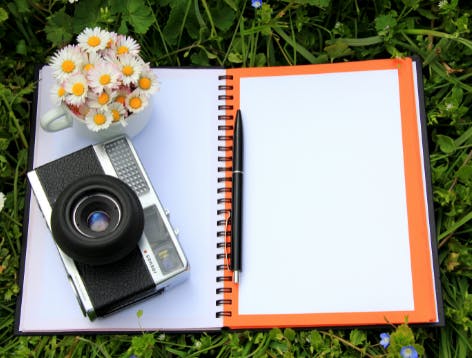 It is a proven fact that the feeling of love a person feels when you buy a personalized gift for her creates a lifetime memory. This is because there is so much value placed on getting a custom gift for him that makes such a person smile whenever they remember how they felt at that moment. So whether you are making out time to write a few texts or customizing a beautiful photo, people who buy personalized gifts always help induce beautiful memories that can be relieved throughout life. 

4. Personalized Gifts Are Used To Build Relationships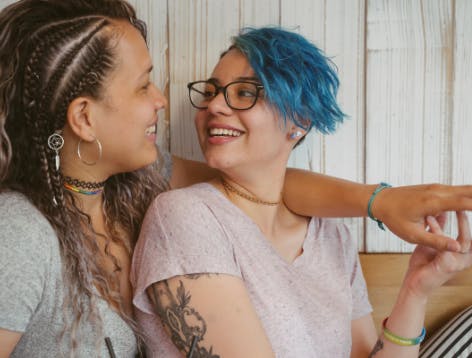 If you have ever thought about ways to show someone gratitude and appreciation for being there for you then you should consider getting personalized gifts for him. This kind of gift does not only help to strengthen existing relationships but can also show how much you care. 
What you need to know is that some people are more comfortable when they discover how valuable they are in a relationship and this can easily build healthier relationships. Not to be used negatively but if you are thinking of ways to improve your relationships then you should buy a personalized wedding gift. 

5. Personalized Gifts Are Used To Communicate Your Thoughts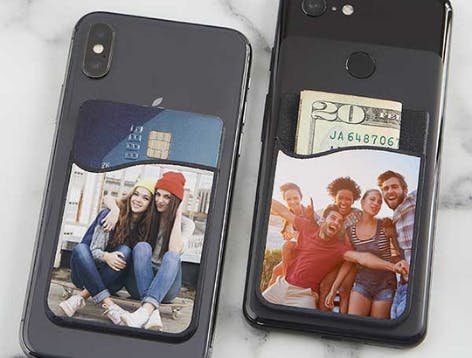 Without having to say much, buying a personalized gift for her is a visual reflection of the thoughts you have and share with your loved one. Little wonder why people often use the statement; "it is the thought that counts". What this means is that no matter how plain a store gift looks, personalization often shifts the focus from the gift to the thoughts that come with it. 
For instance, gifting a person a phone pouch may just appear as what it is - a phone pouch - but this may provide a different meaning when there are several pictures of you on the phone pouch. People will often accept more personalized wedding gifts than any other wedding gift because of the time invested and this makes such gifts special. 

6. They Make A Person Feel Special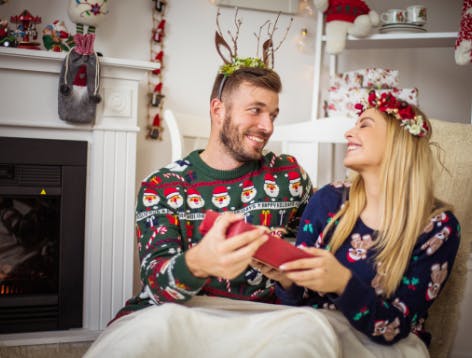 There will always be this special kind of feeling a person feels when you buy personalized gifts for her. This feeling is such that it will always be remembered. The essence of getting custom gifts for him is to make people feel important and special. The emotions attached to a personalized wedding gift are what make the difference. 
On the other hand, you will also feel happy and at ease to realize that you have the power to make someone feel that special. So whether you are having dinner or going on a holiday, buying a personalized gift for him will help to brighten the occasion more than any store gift may. 

7. It Is Perfect For Everyone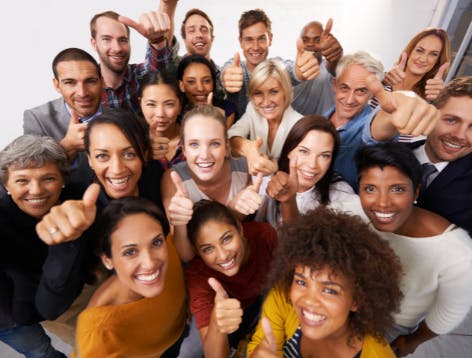 When it comes to buying gifts for your loved ones, there might be a little pressure to get the perfect gift. However, getting a personalized gift for him will help remove the burden from your shoulder. For instance, personalized face socks can be suitable for an anniversary gift and they can also be suitable to celebrate his admission into college. In the end, both gifts created a beautiful memory that will always be cherished.

8. Each Personalized Gift Is Unique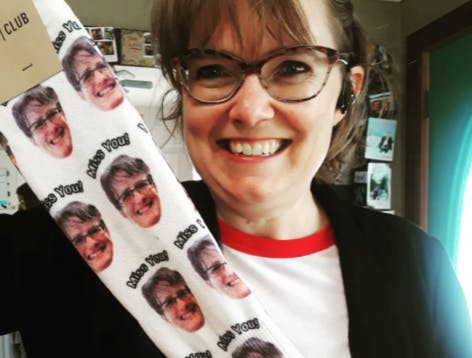 Of course, you can always have a million unique ways to personalize your gifts for every occasion. You can either print their photo or include cute icons and messages when gifting personalized socks. Your personalized wedding gift can include a pen or note with pictures of the couple attached to it and this still proves that you spent time and energy in making a unique gift. Now you can see that, unlike other conventional gifts, you can never run out of ways to make a unique personalized gift for her. 

Factors to Consider When Buying Personalized Gift
Having discussed the reasons you need to buy a personalized gift for him, we will be looking into some very important factors you should consider before buying these custom gifts for him. Some of these factors include the following: 

1. The Occasion
There are several occasions for us to provide gifts for our loved ones. And as birthdays, anniversaries and festive celebrations come each year, it becomes quite difficult to get a special personalized gift for her. For every occasion, you need to understand the receiver's personal preference, to help choose gifts that are the best custom gift for him.
Although you do not necessarily need to have a special occasion to give a custom gift for him, you need to consider special occasions like a birthday. It may appear awkward when you give a personalized wedding gift to someone who just got a job. Therefore you need to have a clear image of the occasion to help you in selecting your gift item. You can also search for gift ideas online that will not only suit the occasion but will be appreciated by the person receiving it. 

2. The Time
One factor you should consider when buying personalized gifts for him or her is the time and energy involved in packaging the gift before presenting it. This is why it is often advisable to plan ahead of time. A decent custom gift for him cannot be achieved in a jiffy especially if you are planning to show up with the right quality and selection of personalized gifts for her. Ensure that you have enough time to plan and select the best-personalized gifts!

3. Affordability 
You need to plan a budget when you want to buy a gift for your friends or family. This will help you narrow your options and get the best-personalized gifts for her. Your budget may be affected by the number of gifts you want to buy; however, always compare prices and go for gifts that have similar qualities at a lower price range. Whichever you finally decide to go for, you must know that your gift will always create a lifetime memory. This is why Sock Club has a section entirely dedicated to Gifts Under $25. We know high-quality items with reasonable price points are necessary for our customers.

4. Customer Reviews
If you are considering buying a personalized wedding gift online then you may want to consider reading as many customer reviews as possible first. This is to avoid a situation where you get a gift with a lower value than what you paid for. It is also advisable for you to ask your friends and family for referrals. 

Conclusion 
Personalized gifts are just a way of transforming an ordinary gift into something more unique and memorable either by adding a text or image. There are several other reasons not limited to the above why you should consider buying personalized gifts for your loved ones.