Published June 29, 2023
4 Strategies of Corporate Gifting That Elevate Your Sales
In the ever-evolving business landscape of today, enterprises are faced with the challenge of establishing meaningful connections with their customers amidst the prevalence of remote and hybrid work models. However, amidst this era of digital interactions, there exists a tangible avenue for forging genuine connections in the physical world: the utilization of custom corporate gifts.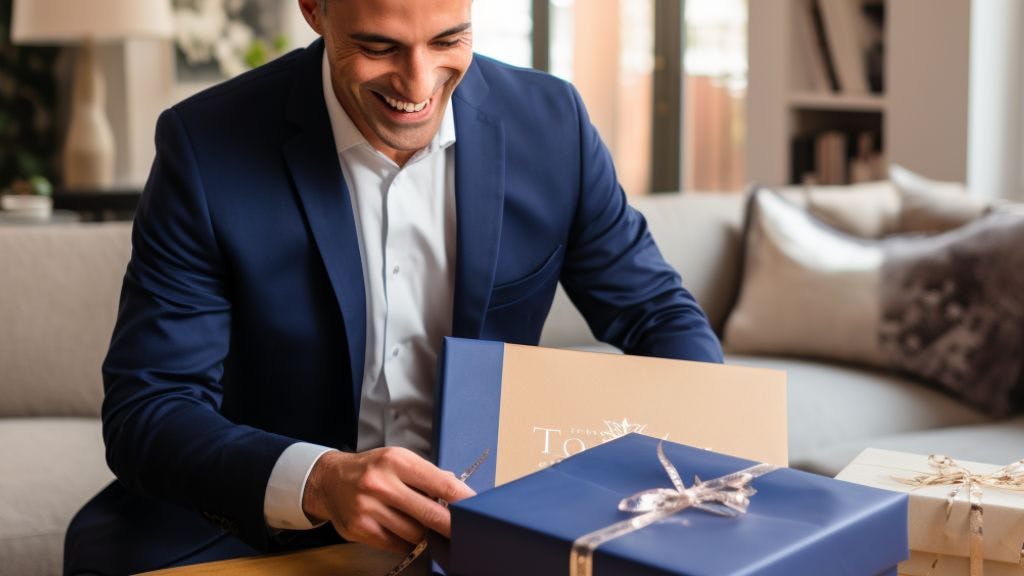 In today's business landscape, companies are struggling to find alternate ways to connect with their customers. However, even during this era of remote and hybrid work, there is still a way to make an individual connection in the actual world by making use of custom corporate gifts. 
To take advantage of the stagnant conference budget and create tangible connections that boost brand recognition, bring in new clients, and promote customer loyalty, here are four strategies and corporate gift ideas your team can implement:
1. Scheduling a Meeting with Gifting
In order to ensure the best success when organizing a meeting with gifting, there are several recommended practices.


Leads must be taught by sales and marketing how your company offers the solution to their issue.
You could use digital content such as eBooks, webinars, live Q/A sessions, blog posts, and nurturing emails to get your message across, but this doesn't provide the physical interaction that reinforces your value proposition.
What relevance does this have in the world of tech?
It is becoming increasingly more difficult to cut through the noise and make an impression on your audience with exclusively digital content. Even the most comprehensive multi-platform or cross-channel strategies often do not incorporate a physical component.
According to one study, tangible branded gifts have a greater impact on the memory and the association with a brand than more abstract materials. Additionally, a survey of top executives revealed that 94% believe that giving gifts can create a bond and be beneficial to business.
Interrupting a Pattern by Creating Something New
Sending tangible branded executive gifts to your prospect can be an unexpected surprise, as it is something that cannot be sent by email, voicemail, or LinkedIn. It creates a break in the normal pattern of communication that a business usually has with its leads.
Ideas for Gifting to Secure Meetings
When your leads are asked to book meetings with multiple companies, they typically don't get anything in return. To make them more likely to attend, you should offer a reward. This is a sign of respect and appreciation, communicating that you value the potential customer's time. People who feel respected are more likely to make the time to hear you out.
It's possible that you may have heard of the locked bottle ploy, where you provide a container of alcohol that is locked and only deliver the key once the prospect attends the get-together. Various business gift ideas can be used for this purpose, depending on the target individual. Nonetheless, it's essential to understand the character of the prospect before using this tactic, as some may find it underhanded.
A great option for a corporate gift for clients that would be suitable for a variety of people is a book which is related to the advantages of utilizing your product and their role in that regard. Demonstrating your thoughtfulness and professionalism by giving something that focuses on knowledge is a great way to make your gift ideas for clients stand out.
If the aim is to attract a large number of people to a gathering, providing coffee or food delivery could be an effective incentive. In our present-day, digital world, regular "coffee meetings" are no longer a thing, but with coffee delivery or eGift cards, you can still create the same atmosphere for your online meeting.
A Present for Recommending
The success of any business is largely dependent on building and maintaining strong networks and referrals. It is essential to recognize those who bring in referrals and reward them with thoughtful customer appreciation gifts. Doing this is a great way to show your appreciation and also encourages more referrals. 
Interacting with potential referrals is an effective way to make this happen. Gifting for referrals is an art that must be mastered to ensure success in the corporate world.
You should express your gratitude to any clients who refer business or new customers your way. Especially those who are already using multiple of your products or services, or have connections to people that fit your ideal customer profile. A great branded corporate gift makes for a fantastic way to show your appreciation.
Presenting Offers to Possible Customers
Engaging with a new client is always stimulating and demanding. Securing an appointment or inviting the potential client to a seminar you have planned is a difficult undertaking. In order to demonstrate your appreciation and respect for their time, why not offer them a gift? This would illustrate your gratitude for their attendance.
It can be difficult to give gifts to potential clients when you do not know much about their tastes and interests. A generic gift will not be sufficient. Here is how you can successfully give presents to prospects you are not familiar with. This article outlines four tips for doing so.
Subsequent Present
After the initial gift has been given, this is another one that will provide an even more meaningful surprise.
When corresponding with a customer, take the time to surprise them with a thoughtful corporate thank you gift. Make sure to pay attention to their likes and dislikes, and offer them something specially tailored to them. This small gesture can go a long way in turning a follow-up call into a sale.
2. Offering Presents to Maintain Clients
Adobe's 2020 Digital Trends Report revealed that, among B2B companies, customer experience is the most promising business opportunity of the year. By keeping just a 5% more of their customers, businesses can potentially increase their profits by between 25-95%.
It is highly likely that retention methods will be altered significantly in the near future. Normal retention techniques may involve granting a price cut after a subscription has been renewed, sending out a congratulatory message to mark a one-year anniversary, or maybe even creating a prize where the company showcases their 10 most successful customers.
Nevertheless, when it comes to "brand loyalty", these incentives might not be sufficient. Especially in industries that are constantly changing, the primary cause for customers to move to different brands is the feeling of not being valued. This is evidenced by the #1 statistic.
Return the Advantage Your Clients Offer
Look at all the advantages your highest performing customers have given to your company. It's often said that only 5% of your customers bring in almost a third of your total income. What are you doing to reward them?
For increased customer loyalty, an unexpected yet useful present may cause a customer to be less likely to change brands. This is a great technique to strengthen the connection compared to other forms of recognition.
By taking the time to give someone a surprise, it demonstrates that the giver had them in mind. Recipients tend to remember business gifts, leading to a return on investment of 40%.
At the end of the day, you should be aiming to create a mutually beneficial connection between your company, customers, and staff. Establishing shared value is critical.
Welcoming Present for Fresh Clients
Once you have acquired a new client, it is important to give them a welcome gift. This is a fantastic way to begin a lasting connection. Companies that have consistent patrons tend to be the most successful.
When starting a relationship with a new client, personalizing a gift is of paramount importance. Choosing a present that is specifically tailored for them will demonstrate that you value their patronage. This makes a lasting impression and is a great way to start the relationship off on the right foot.
It is worth considering which strategy is more effective for producing a great return on investment: client gifting or marketing campaigns. This blog post investigates the pros and cons of each.
Gift Giving in Reverse
Many people enjoy the joy of giving a gift to someone, but sometimes a gift may need to be returned. Whether it's because of an incorrect size, a wrong color, or just not the right fit, it's important to know how to return a gift. Here are a few tips to make the process easier.
A great way to give your business a lift is when your customers share positive reviews of your brand on social media or Google. If one of your customers writes a glowing report online, speaks at one of your events, takes part in a seminar you've organized, or is a panelist in a discussion, it is the perfect opportunity to show your appreciation with a special thank-you note.
Gifts of Regret
On occasions, even the most competent companies stumble. If you make a misstep with a valued customer, sending an apology present is the optimal way to make amends. It will be appreciated and the relationship will be restored. This also conveys that you pursue transactions ethically.
An article on the significance of expressing gratitude can be found here. It is essential to recognize the value of appreciation.
3. Tie the Present to the Idea or Worth You Convey
From the beginning of history, storytellers have utilized props to supplement their stories. Jerome Bruner, a renowned cognitive psychologist, declares that facts which are presented within a story are 22 times more likely to be kept in memory.
Narratives give an overview of a broader concept. What's the story behind your company's identity?
Around 83% of Americans have a pleasant reaction when they receive packages, and research shows that 90% of prospects are open to engaging with salespeople at the beginning of the buying process. Sending gifts to prospects can augment the chances of building a trusting bond.
Attaining Brand Equality
Achieving brand parity is a goal of many businesses. This involves having a unified and consistent presence across all channels, creating a brand identity that is recognizable and relatable. It is important to ensure that all marketing campaigns, both online and offline, are based on a consistent message about the company's mission, values, and message. Brand parity helps businesses to stand out from the competition, build brand loyalty, and create a positive reputation.
In order to create a personal touch in your introduction, consider sending a postcard after you've sent an email. It will be a unique experience for those who receive it. Additionally, ensure that the offline design of the postcard reflects your online design, as this will help to strengthen your brand identity across different platforms.
It has been reported that combining traditional and digital communication can result in an increase of 118% in response rates (2018 DMA Response Rate Report). Without utilizing both, the effectiveness of the strategy is hindered due to the lack of channel breadth.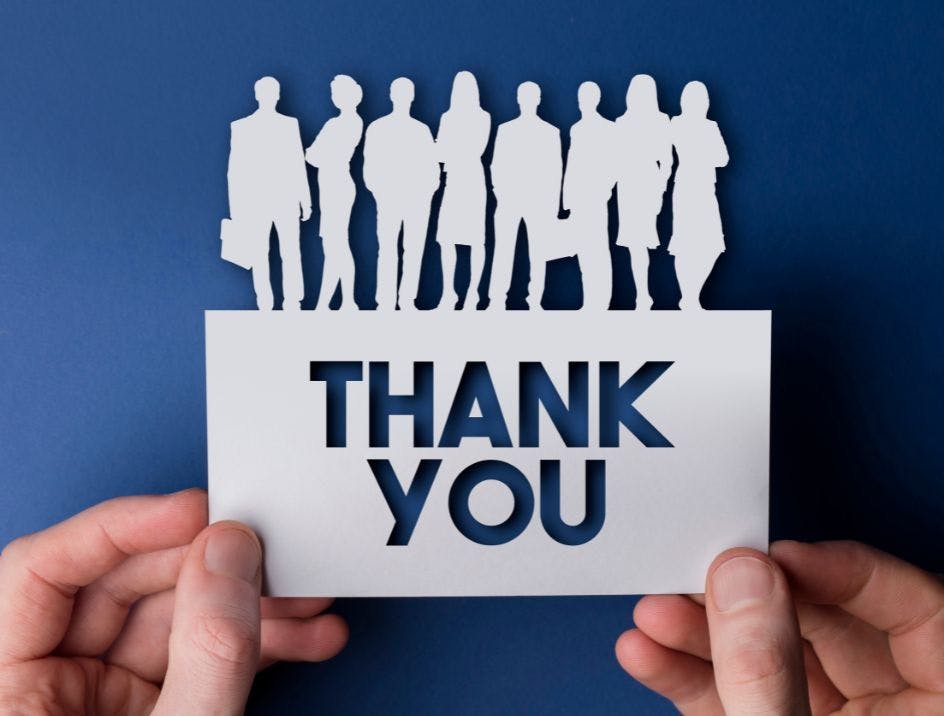 4. Streamline Your Gift-Giving to Preserve Time and Resources
Revenue is substantially higher when sales representatives provide a small present at the start of their talks. By utilizing the latest technology, this action can be automated in its entirety.
Rather than put effort into finding and sending gifts on an individual basis, why not consider automating the process? According to a 2017 Corporate Gift IQ Survey, 54.1% of corporate gifts are bought straight from the maker or provider, thus demonstrating an opening for automation.
Maximizing efficiency is a priority in the day-to-day operations of employees. Utilizing automation when it comes to gifting has the potential to both conserve time and provide personalization across a larger scope, two objectives that have traditionally been an issue to reconcile.
Main Points to Consider
The importance of communication with prospects, leads, and customers for a business is immense, so it is essential that sales teams maintain personal relationships even when the traditional handshakes and in-person meetings are not possible.
With the sheer amount of emails clogging up inboxes every single day, it's clear that a solution must be found in order to cut through the digital din.
Making use of platforms that facilitate offline engagement has become more convenient than ever, and granting gifts through these channels can generate feelings of reciprocity, as well as increase the worth of each interaction.
The impact of your communication can be felt in terms of tangible benefits, such as arranging meetings or retaining customers, which demonstrate the value of your offer.