Sock Club Design Resources
Find yarn colors, sizing charts, and more for Sock Club Custom socks!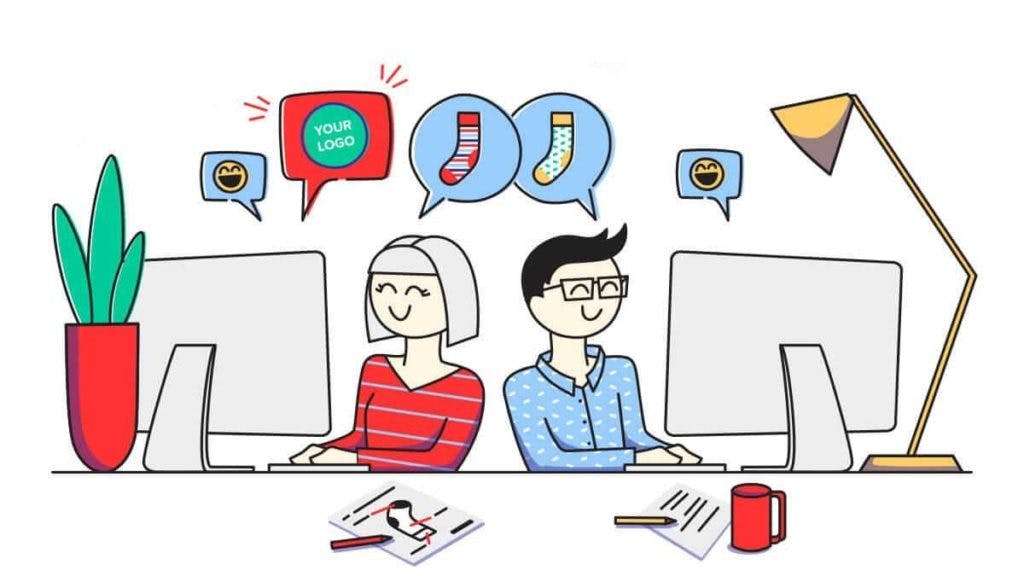 1. Send us your logo
Simply upload your logo through our intake form, or email it directly to hello@sockclub.com
2. Choose Your Sock Design
Our in-house team will start to create a unique design for each client and each project.
3. Get Your Socks
Our checkout process makes it simple to order your socks and ship them directly to you.
We have standard yarn colors that we carry so that we can make your socks as quickly as possible. These colors have fit the needs of the thousands of brands that we have made custom socks for, so we are confident that they will work for you.
Meet Our Team of In-House Textile Designers
Our in-house team of textile designers creates a unique design for each client and each project, based on your needs and branding guidelines. We always offer this for free, because we want you have the best sock possible
Learn about our different sock sizing and what may meet your needs.
Select a Process
Get Free Sock Designs
Our full-service design team is here to create custom design socks made just for you… For free! Simply upload your logo/branding guidelines to get started.
Design Your Own Socks
Make your own custom-made socks using our easy online sock design tool. Choose a pattern, select a design, and play around with our color options to customize your socks to your liking.
Download Our Template
For the pros! Our sock design template includes Adobe Photoshop and Illustrator files to give you full reign on the design of your custom knitted socks.
Get Started on Your Free Design
Join over 10,000+ companies who have designed custom socks for their brand.