Socks that Give Back
Did you know that socks for homeless is the #1 clothing need and one of the least common items that people donate because they have to be donated new?

For those reasons and more, we are a custom sock company that donates and has pledged 100,000 pairs of socks for homeless as part of our sock donation matching giveback program.
Giving Back and Doing Good
Why We Give Back
As Sock Club has grown to be a leading custom socks manufacturer, their core value of being a giving partner to the community continues to grow with us, especially in wanting to set an example in the industry. Our charity socks provide warmth, comfort, and protection for people, especially in difficult times.
Request A Donation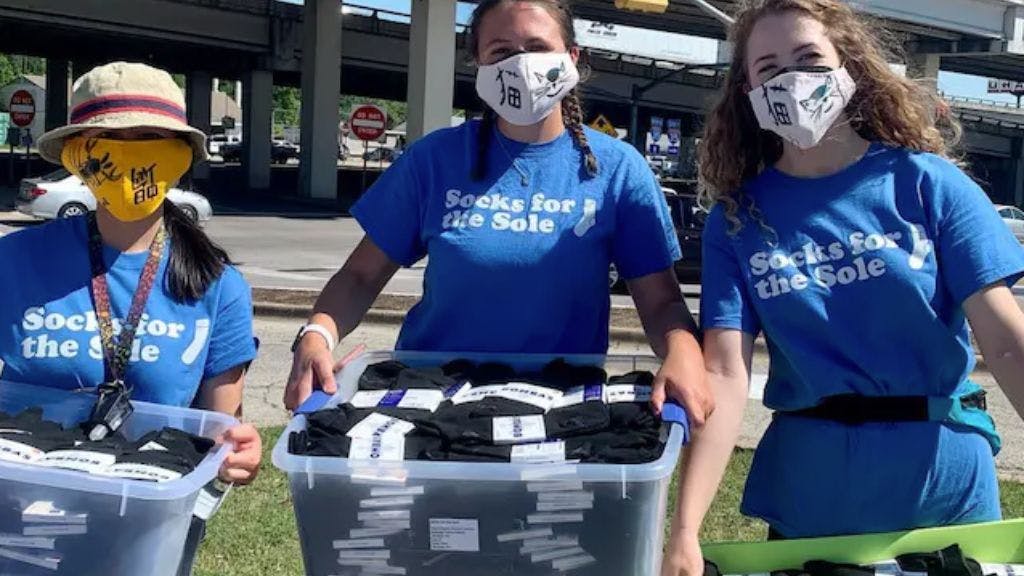 Sock Donation Matching
At your request, we will match any sock purchase with a donation of socks to the organization of your choice.

The socks that you donate will not be the same design as the socks that you order, but they will be the same quality. Our donation socks come from our inventory of overruns produced in our mills.

The only extra cost to you is shipping the donation socks to the organization of your choosing.
Start A Project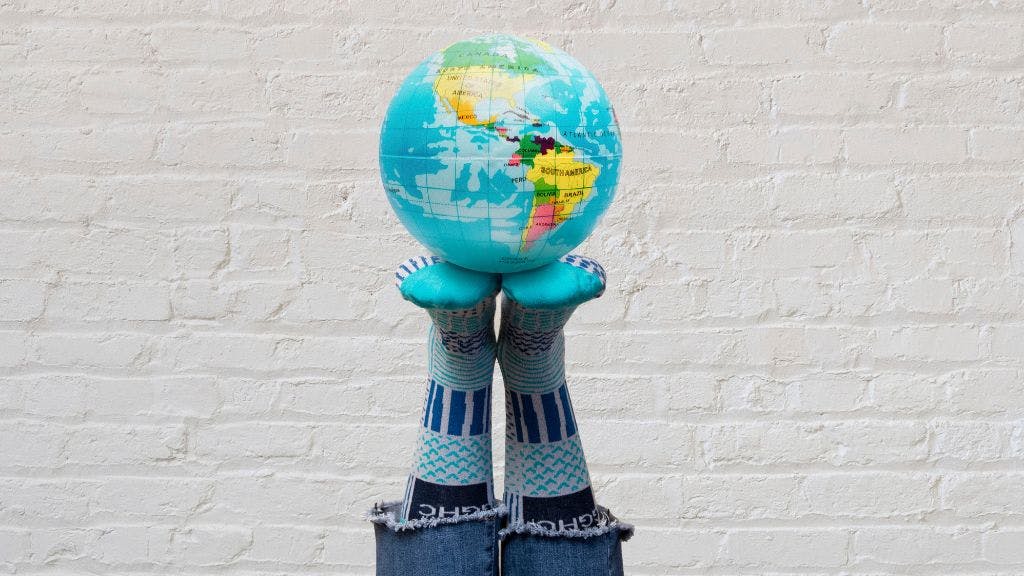 Social Initiatives and Sustainability
Sock Club believes in doing what is best for the Earth and for each other. By producing our socks in the USA, we are able to reduce fossil fuel emissions by sourcing our materials from a 100-mile radius around our mills, and reduce shipping distances.

We are also able to ensure that our production employees are paid a fair and living wage, and are protected under OSHA regulations.
Contact A Sock Expert
Get Started on Your Free Design
Join over 72,000+ companies who have designed custom socks for their brand.