Sock Club's American Mills
Finest cotton. Best craft. Most amazing socks. All in the USA!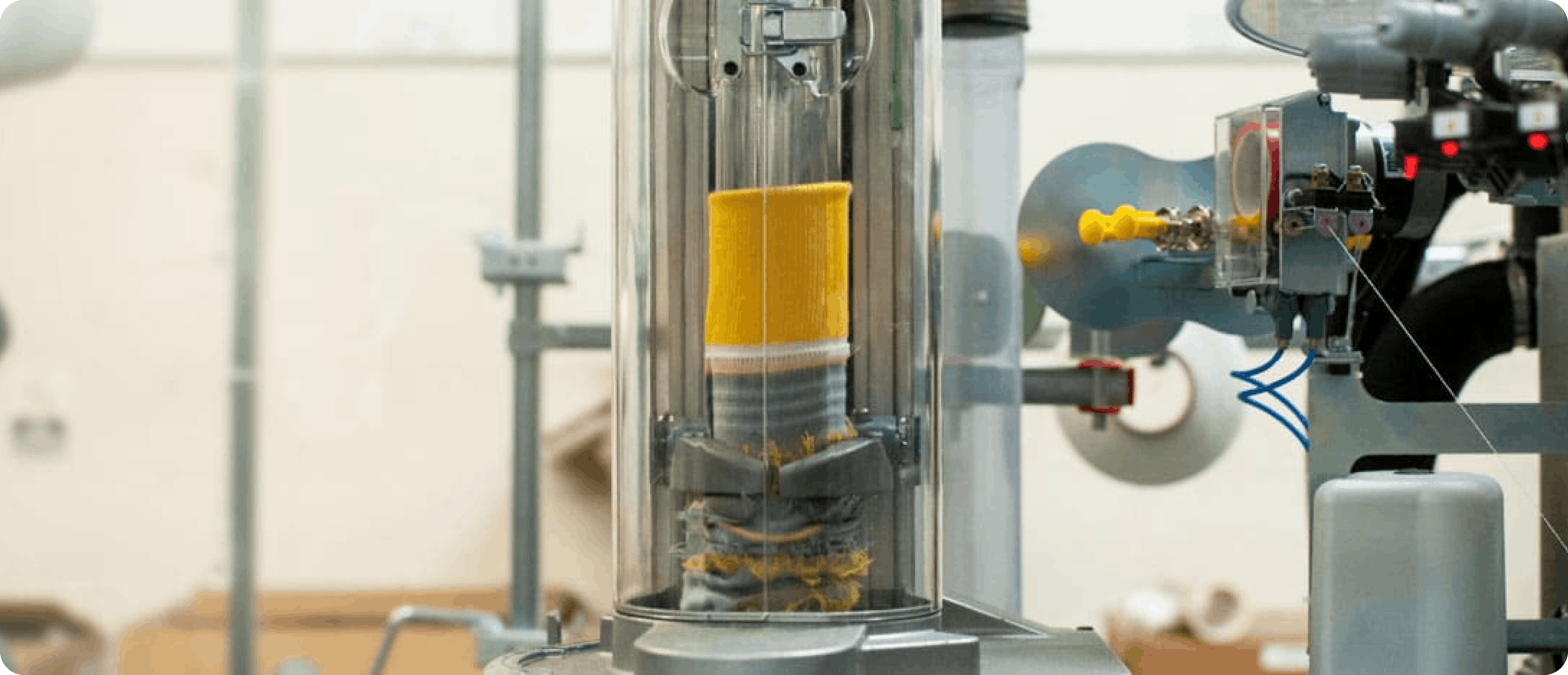 We own the entire sock-making process from sourcing high-quality cotton to sending socks to your door. Because we own every stitch of our socks, we continue to learn and use your feedback to create socks that you will love. Ultimately, you can feel confident that Sock Club will provide a quality, American-made product, paired with customer support from good people in Austin, Texas.
Our production team, located in North Carolina has been knitting high quality socks for some of the world's finest and most well-known brands for over two generations. In addition, we have partnered with numerous vendors that supply American cotton, spin that cotton into usable yarn, dye the cotton, then knit and finish the socks. We're proud of the partnerships that make up our supply chain and make our socks possible.
Quality socks are really hard to make, and historically the American textile industry transformed and revolutionized the art of sock production. The 1980's and 90's were dominated by companies focusing on buying from the lowest cost producer, which lead them to imports and often a sacrifice of quality for costs. The manufacturers that remain are strong, resilient, and evolving, and we've learned to focus on quality and efficiency. Sock Club aims to bring together that focus to provide you high-quality socks; selling them directly to you at a price competitive with imports.
Innovation And Creativity
Because we are so connected to our manufacturing process and supply chain, we are able to be nimble and innovative, and produce custom socks with a quicker turnaround time than any other custom sock company. We also work closely with our clients to produce one-of-a-kind sock types for their needs and make the impossible possible.
Get Started on Your Free Design
Join over 10,000+ companies who have designed custom socks for their brand.