Published April 13, 2023
4 Ways to Put Your Logo on Socks
Custom logo socks are a unique and stylish way to build your brand. Custom socks will make your logo stand out, and can be customized to showcase the unique look and feel of your brand!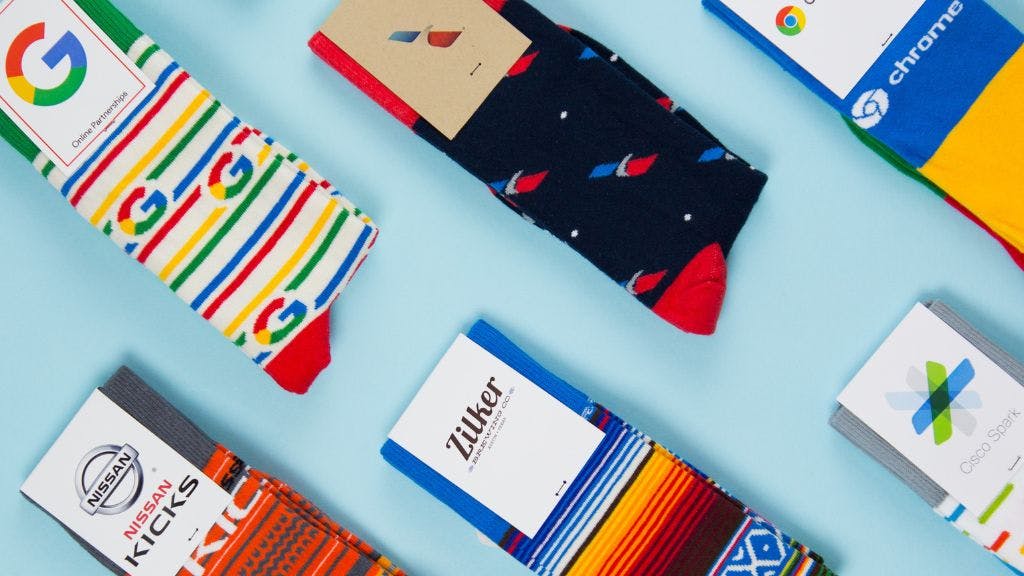 There are several methods you can use to customize socks with a logo, these methods include embroidery, knitting, printing, and heat transfer. In this article, we will discuss all four of these methods. 


1. Custom Knitted Socks
This method of putting logos on swag socks involves knitting the logo and entire custom sock design into the material of the socks. These custom sock manufacturers make use of computer-controlled needles and optical sensors in order to get detailed and complex designs onto your custom knitted socks. 
With Sock Club, the best custom sock company in the USA, you can design branded socks with your logo in a unique design. All you need to do is make a choice on the type of custom logo socks you want and the design will be customized for you (for FREE)! Creating incredible designs is Sock Club's specialty. You can guarantee the highest quality with their custom knitted socks and custom cotton socks!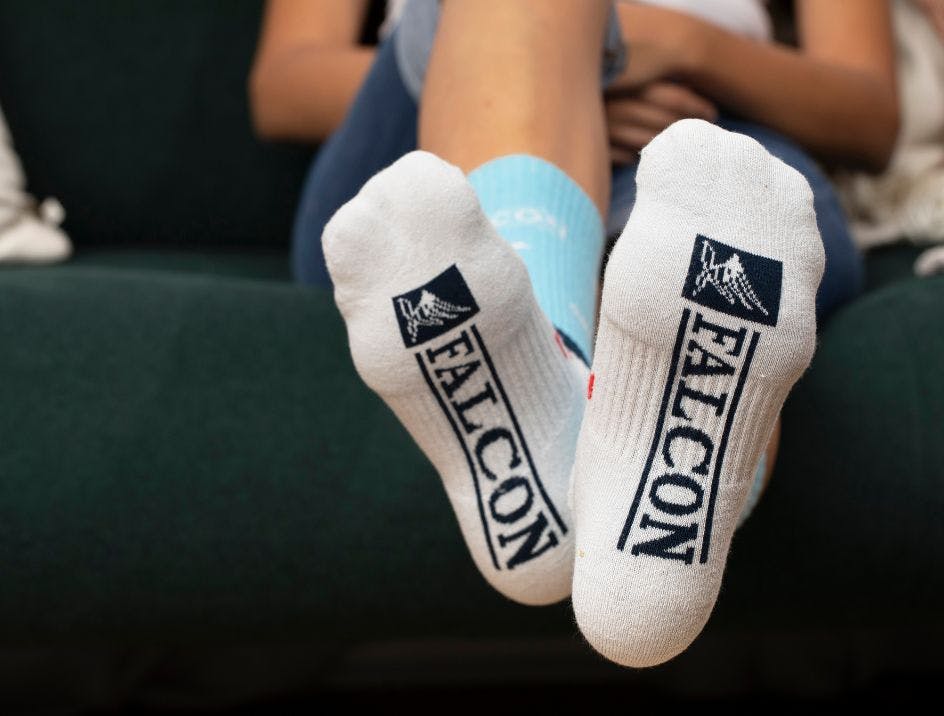 2. Custom Embroidered Socks
Custom embroidered socks are a pair of socks with designs or logos sewn onto them after the socks are manufactured. They are usually made of thick materials to ensure that they are durable and last long. The sock manufacturer sews the logo onto the fabric of the sock, which results in a raised effect.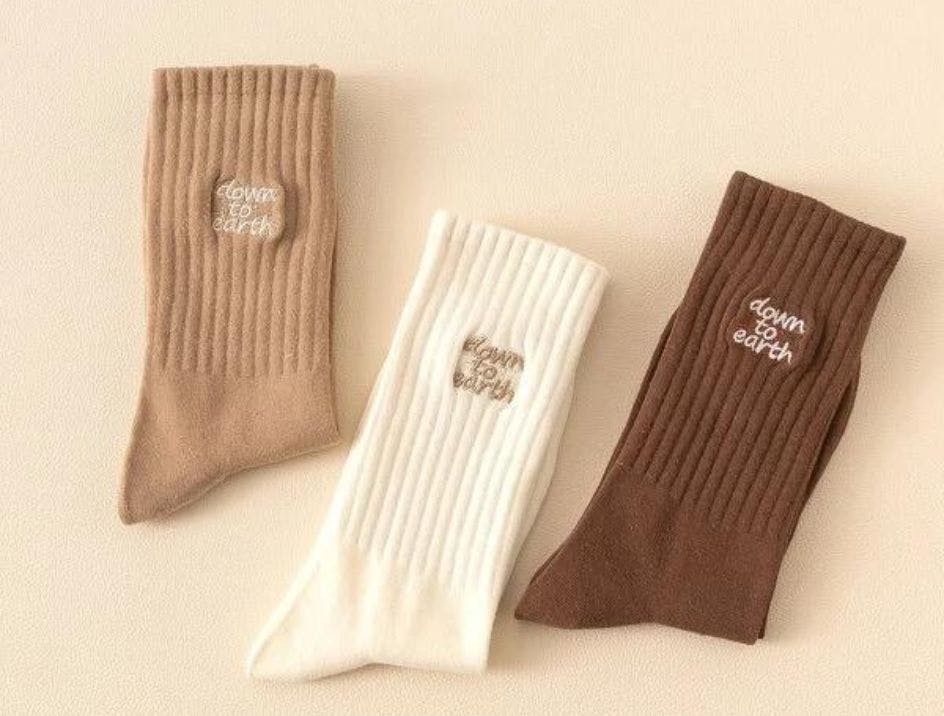 Embroidered socks from SHEIN.


3. Custom Printed Socks
These custom made socks are printed with the use of a heat press at high temperatures to transfer the image onto the sock. When it cools, the gas embeds itself on the material of the socks. The gas then changes back to its solid form, presenting the design now on the socks. This is generally the best method for a low minimum order of 1-10 socks, and is not best for a bulk order of dress socks.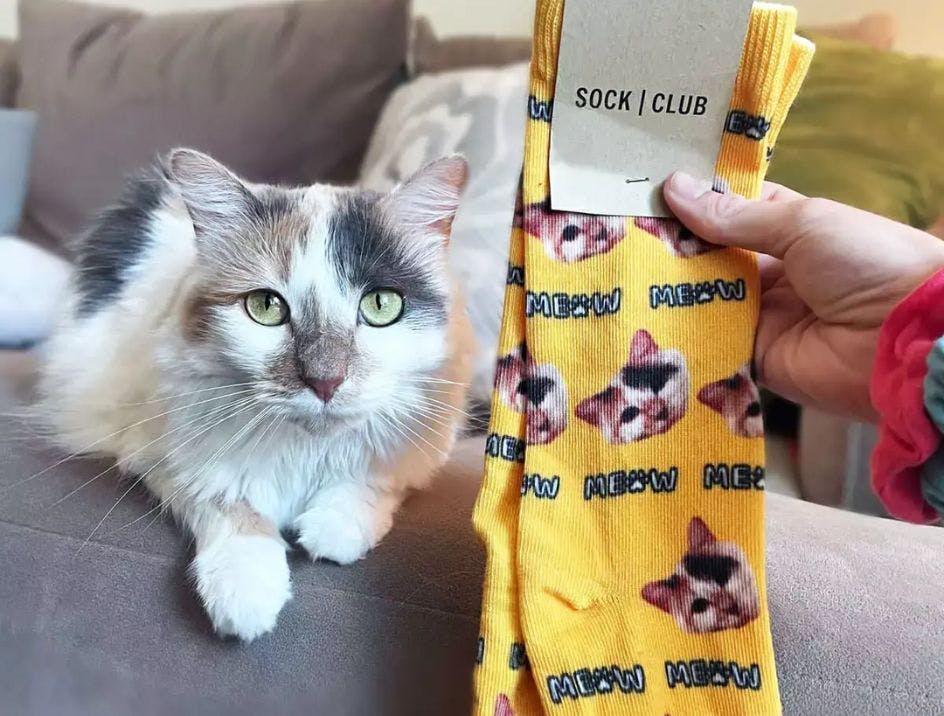 4. Logo Heat Transfer on Socks
The process of heat transfer and printing method of adding logos to socks is quite similar. Here, the sock manufacturer makes use of a laser printer or an inkjet to print the logo on a piece of transfer paper.


After that, the paper is placed on the socks then a heat press is used to apply heat and pressure to the custom socks with the logo. The pressure applied on the logo socks is often regulated from medium to high pressure. 


After the heating cycle ends, the head of the transfer heat press is lifted, and the process of transfer is completed. You must be able to identify the different types of heat press paper to enable you to use it on the right brand of custom knit socks.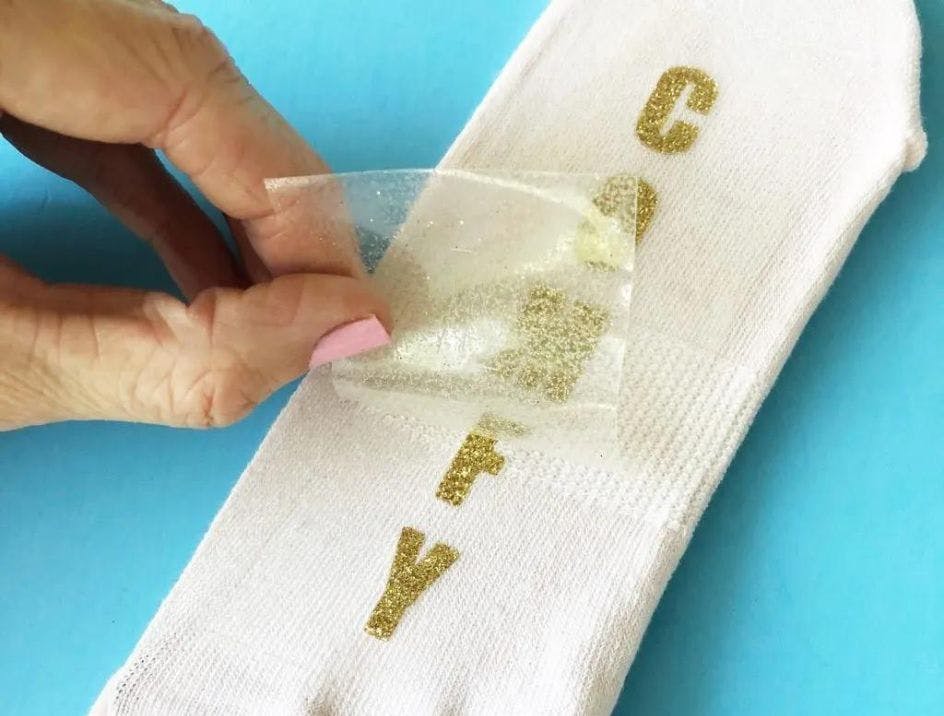 A photo showing the process of customizing a sock with heat transfer from the Craftables website.
What to Think About Before Buying Custom Logo Socks
Generally, there are several factors you need to consider before getting custom socks for business, since they can be made in different colors, patterns and styles. 
1. High Quality Custom Socks
It is important that you know the quality of the custom logo socks you are getting for your brand. With Sock Club, you can be assured that your custom branded socks will be produced with the highest quality materials, and with our custom sock manufacturers in the USA- not only can you trust our product quality, but customer service quality. We have real people behind our phones, and a real design team, ready to help assist you with any question or concern you may have!


2. Custom Socks Pricing
Price is another factor to consider before getting custom socks. It is advisable to consider companies that offer competitive prices for the quality of their product. Sock Club has options whether you need a small order of socks in 5 days, or a bulk order of socks that is more budget-friendly. 

Turnaround times and order size are the most important factors in determining price. As with any other bulk sock companies like us, the more you order the better your price breaks! Read what our customers have to say! 


3. Customization Options
Another important factor you should consider before you proceed to buy your custom promo socks is how custom you want your personalized socks to be. If you want to create your custom socks from scratch, a full-service company like Sock Club is the best way to go. If you want a more limited design experience, other companies offer more restricted methods of designing your branded socks.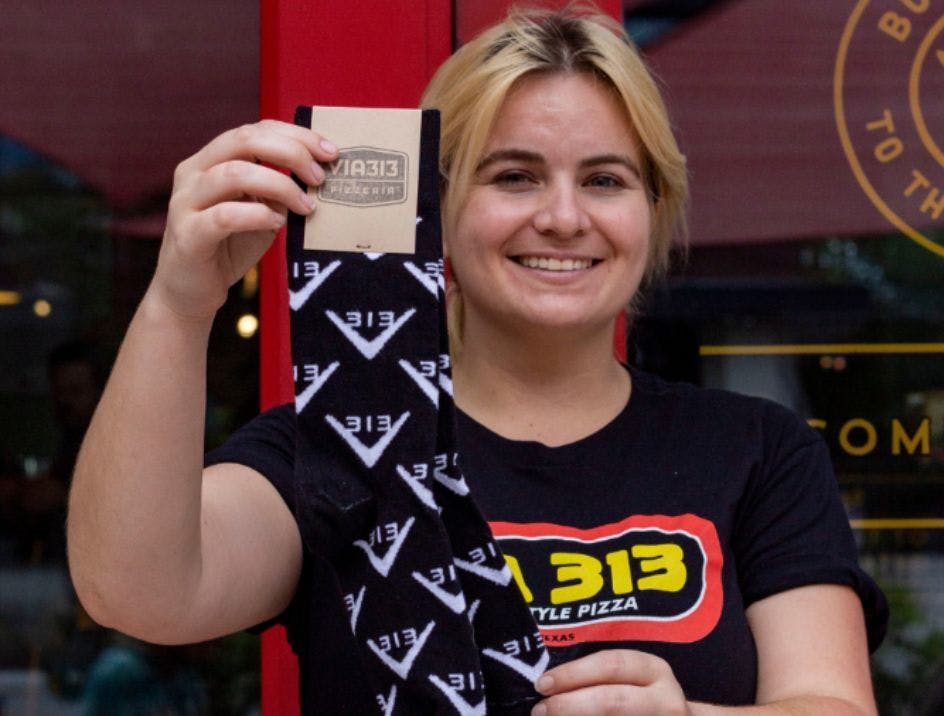 Conclusion 
Getting your own bulk custom socks is one of the best ways to promote your business and reach your target audience. At Sock Club, you can get free custom designs onto the highest quality custom knit socks, like our best selling custom crew socks.