Published August 23, 2022
Design Your Own Custom Sports Socks with Sock Club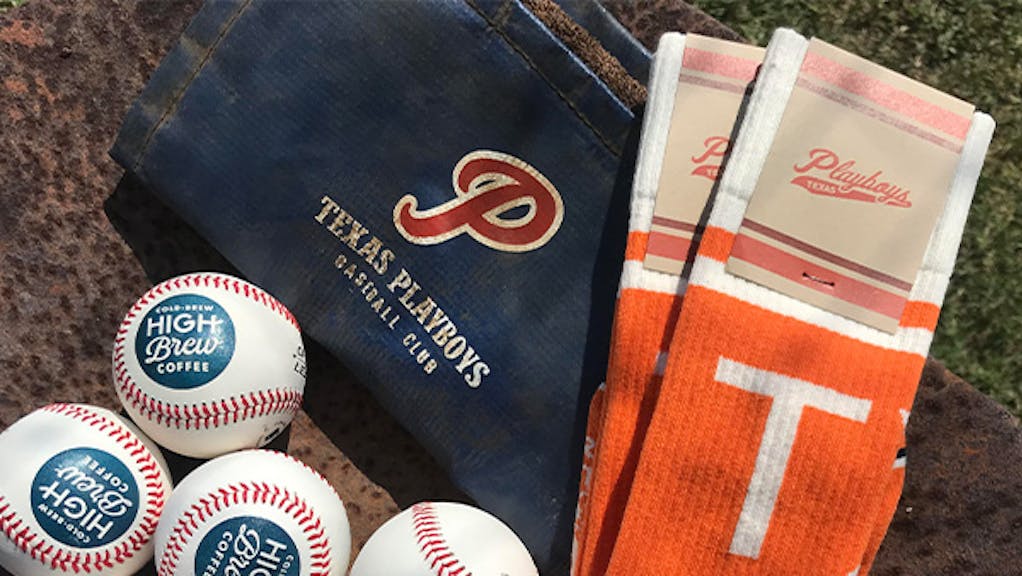 Over the years, custom sports socks have gained popularity as people look for more options to compliment their uniforms. In this article, we will discuss a few tips to help you design your own sports socks with Sock Club.

From custom baseball socks to custom rugby socks and custom team socks for football, we will discuss some of the custom sports socks available at Sock Club. 


Custom Baseball Socks
Our custom baseball socks are perfect for baseball teams trying to find the best team uniform with the right size for everyone. These custom sports socks offer a one-size-fits-most option that is designed to look good on everyone.

At Sock Club, you can design these custom athletic socks using your team number, logo, or other branding. Our custom sports socks come in many different lengths and styles, however, some of our custom youth baseball socks include custom knee-high socks and athletic custom crew socks. 

Our baseball socks can be used for a professional league or community match and can also be sold to fans. We recommend that you check with your league for any uniform requirements before ordering these custom-fit socks.


Custom Softball Socks
Playing softball is fun at any level but just like you would not take off on the field without your gloves, you also wouldn't want to play softball without your custom softball socks. 

Our custom softball socks are designed to keep your feet dry and comfortable through all nine innings. The best thing about custom team socks is that you can custom design your own softball socks to be completely unique to your team.

At Sock Club, you can design these custom socks for sports using the team logo, colors, phrases, etc. Just send us your logo and we will handle the rest.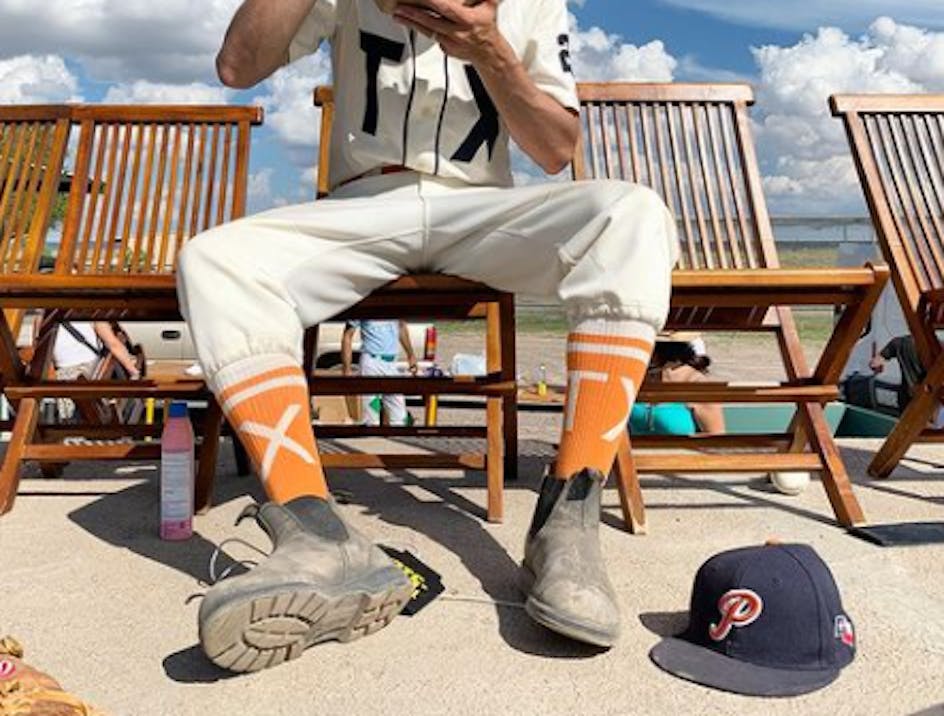 Custom Football Socks 
Our custom youth football socks are suitable for football teams for several reasons. Not only do you need these custom football socks for style and aesthetic purposes, but they can also be used to build team spirit and sportsmanship. 

These team socks are custom-made with compression in the calf and arch, as well as, extra cushion in the heel and toe. This makes it possible for athletes to withstand long tournament weekends.

At Sock club, we will help you design these custom athletic socks wholesale using soft materials that protect your feet while improving performance, comfort, and durability. This means that with our custom youth football socks, you don't have to worry about your team performing poorly due to discomfort. 


How to Use Custom Sports Socks
There are several ways to style your custom athletic socks. They include the following;


#1. Official Uniform Gear
You can design your athletic socks as official custom team socks. These custom team socks are an easy way to visually unify your team, stand out in photos, and appear more professional.

These sports socks offer a one-size-fits option making it easy to design custom athletic socks and ensure that your team looks polished.


#2. Branded Event Merchandise
Custom team socks are perfect for promoting marathons, cycling races, CrossFit, and other kinds of athletic events. These branded socks are one of the best ways to build your team's excitement about a sports event. 

If you've got a tight deadline, let us know and we will do everything we can to make it happen. We never charge rush fees.


#3. College Sports Teams
Another way to use these custom athletic socks is for college sports programs and can be used by athletes or students. These custom lacrosse socks can be worn by student-athletes across different sporting programs.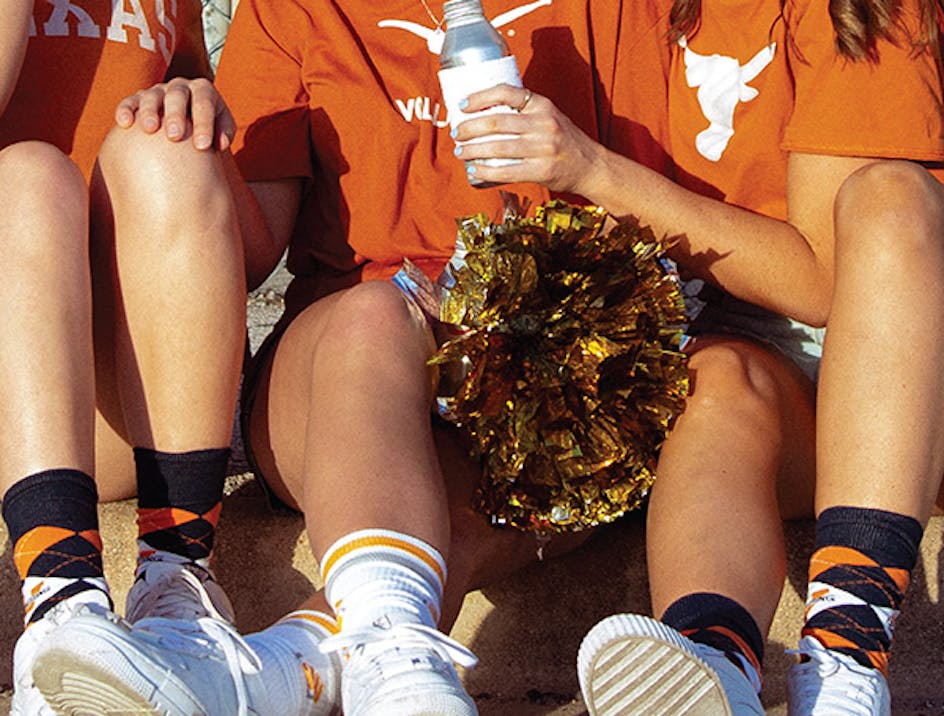 How to Design Your Own Custom Sports Socks
Here at Sock Club, we can help you design your custom dress sock in a few easy steps. 


#1. Send Us Your Logo 
All we need is to know which of our custom athletic socks you prefer and then send us your logo. 

Our designers will get back to you in 1-2 business days with a couple of designs that are always open to feedback and revisions. This will help us ensure that your team is 100% happy with your custom team socks before we start production. 

Once you approve your virtual proof, we have the fastest turnaround time in the industry. We can ship your custom sports socks to you in as soon as 5 days.

We recommend that you check with your account manager for the most updated shipping times for your custom socks sports order, quantity, and delivery location. 


#2. Use our 3D custom sock builder
At Sock Club, you can also design your custom athletic socks wholesale using our 3D custom sock builder. This allows you to choose from 70 pre-selected designs, change their colors with over 50 different yarn color options, and upload your logo. 

Our 3D option also helps you view your custom-fit socks from every possible angle while having a feel of what they will look like in real life before you make the purchase. This option allows you to involve your entire team in the design process which is a perfect option for building team spirit. 


#3. Download our custom sock design templates
At sock club, we also have design options available for anyone who wants full control over the design process using our downloadable AI/PS templates. All you have to do is submit the necessary information on our form, then you'll be redirected to download the files. 

After you have completed the design, our designers will give it the custom sock professional seal of approval. We will then send you the final virtual proof, and then your custom team socks will be off to production. 

Even if you choose this option we are always here to answer any questions or provide assistance. We have a team available to answer the phones so feel free to give us a call and we'd be happy to help.