Published July 18, 2022
Giving Back to the Community: How TOOF Is Impacting Lives and Why Socks Make a Difference
A look inside Sock Club's giveback program, highlighting one of our incredible philanthropy partners, The Other Ones Foundation. Learn more about Sock Club's 1 for 1 initiative and how you can personally support TOOF.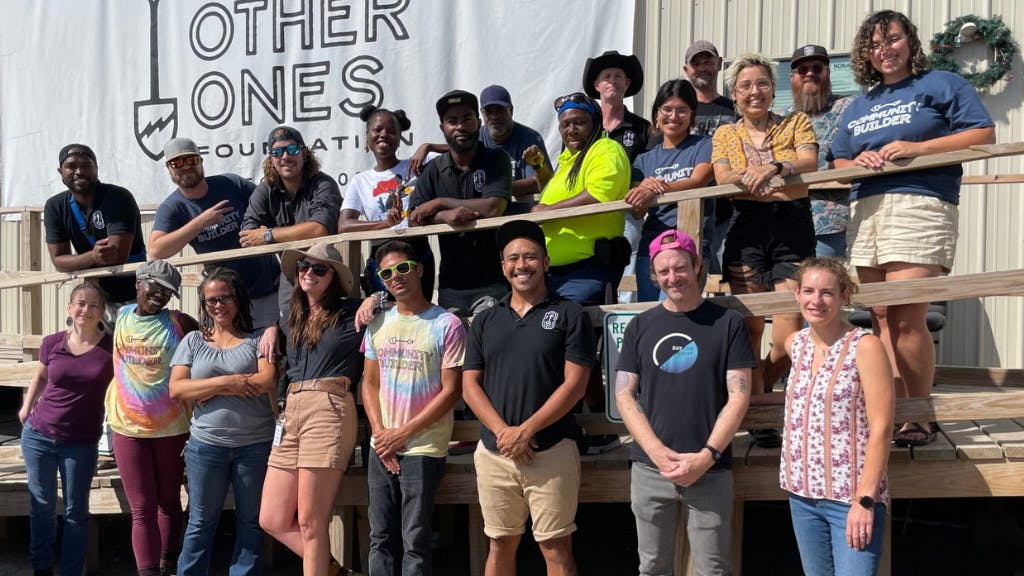 Sock Club sought to not only be the leading company for high-quality, and well-designed socks, but to also help serve our community by helping those in need. In pursuit of giving back to those in need, we started a giveback program that follows a 1 for 1 initiative. Where with every sock purchased, we will give a pair to those in need.


How We Donate Socks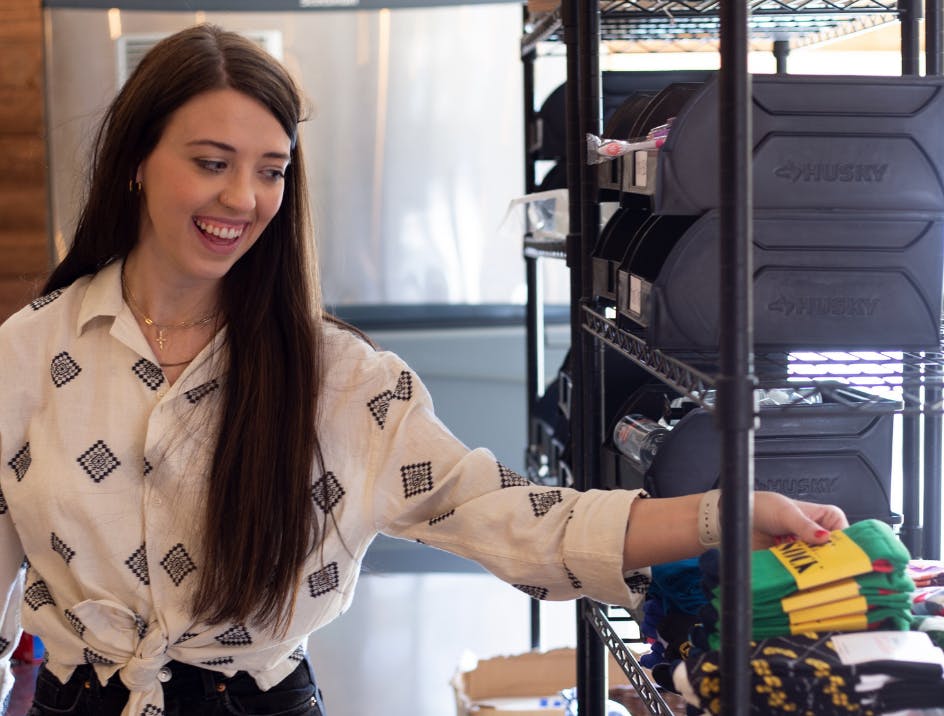 With Sock Club store orders, we will fill up a box of socks for each pair purchased, until we reach 250 pairs- the number of socks that can fit in one of our boxes. We then donate these boxes to our philanthropy partners, which are local nonprofit organizations in Austin. Based on the level of need for socks from each organization, we decide where to deliver a certain amount of boxes.

We began matching custom orders as well, realizing the impact our donated socks were having in our community and the true need for them. We have a similar 1 for 1 model for custom orders, however, we offer the option for companies to select an organization of their choice for us to donate socks to, as long as they pay for shipping costs. If they don't have a preferred organization, we encourage them to select one of our local Austin philanthropy partners.

Sock Club has recently expanded our giveback program by partnering with more local Austin organizations. "We know how to make the highest-quality, coolest socks, but we don't know how to identify where they will do the most good. For that, we needed to bring in the experts," said Noah Lee, co-founder of Sock Club.

The experts are local organizations that have deep roots in the community, with a mission to aid those that need some extra help. TOOF is one of these incredible organizations that seek to help those without a home, and we are proud to have them as a partner to donate socks to.

Who Is TOOF?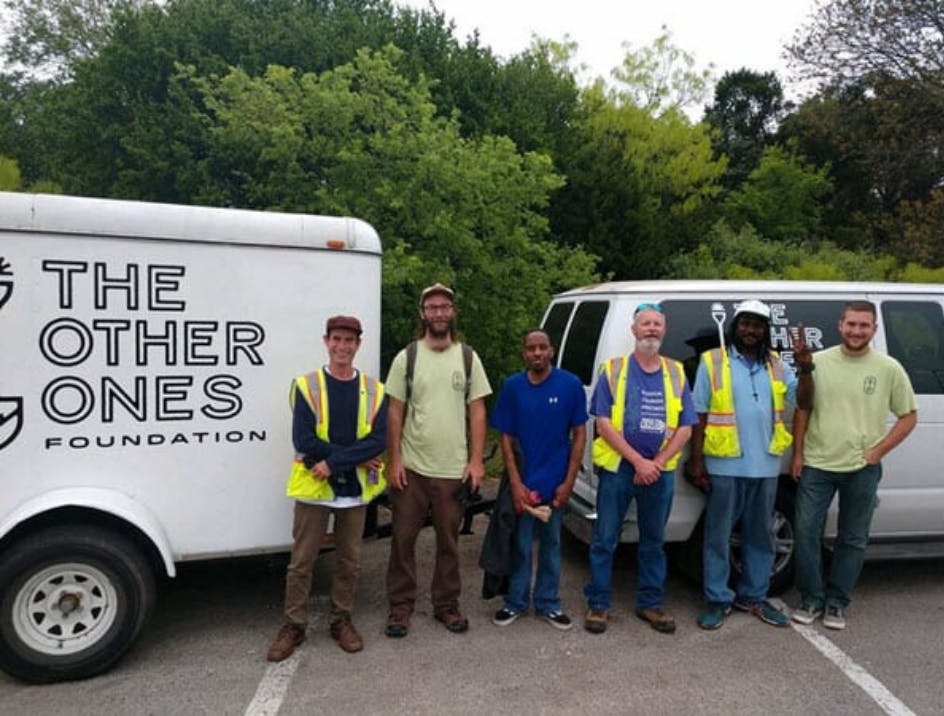 TOOF, also known as The Other Ones Foundation, is a nonprofit organization that offers low-barrier work opportunities, case management, and humanitarian aid to people experiencing homelessness in Austin, Texas. Since its inception in 2018, TOOF has helped 160 clients move into stable housing, paid out over $1,500,000 in earned income to people experiencing homelessness, and moved more than 1,700,000 pounds of trash out of green spaces in Austin. TOOF's latest endeavor is to provide services and build a transitional shelter complex at The Esperanza Community, a ~150-person State-sanctioned encampment in East Austin.

An Interview With Max Moscoe, Communications Manager at TOOF:

Q: How many lives have been impacted by TOOF's efforts since its inception in 2018?
We have paid out $1,500,000 in earned income to unhoused Austinites, cleaned 1,500,00 pounds of trash out of green spaces in Austin, and housed 170 of our clients! Out shower trailers have provided 25,000 showers to unhoused people.

Q: Why are sock donations so impactful to TOOF and its clients?
People must have their basic needs met in order to not only live, but to thrive. For unhoused individuals, this looks like bring safe and healthy, in order to talk the difficult journey from homelessness back into housing. Having clean, dry, and warm feet is an essential building block for stability that will allow people to have a successful transition into a new, more fulfilling chapter in their lives.

Q: How can Sock Club clients and the greater general public help support TOOF in 2022?
There are many great ways to get involved in TOOF's mission! Donations of money, items, time, and skills are all integral to the success of our mission of offering shelter, opportunity, and support to Austin's unhoused neighbors. To learn about getting involved in any of these ways, head here.

Q: What programs does TOOF currently run?
Esperanza Community Center: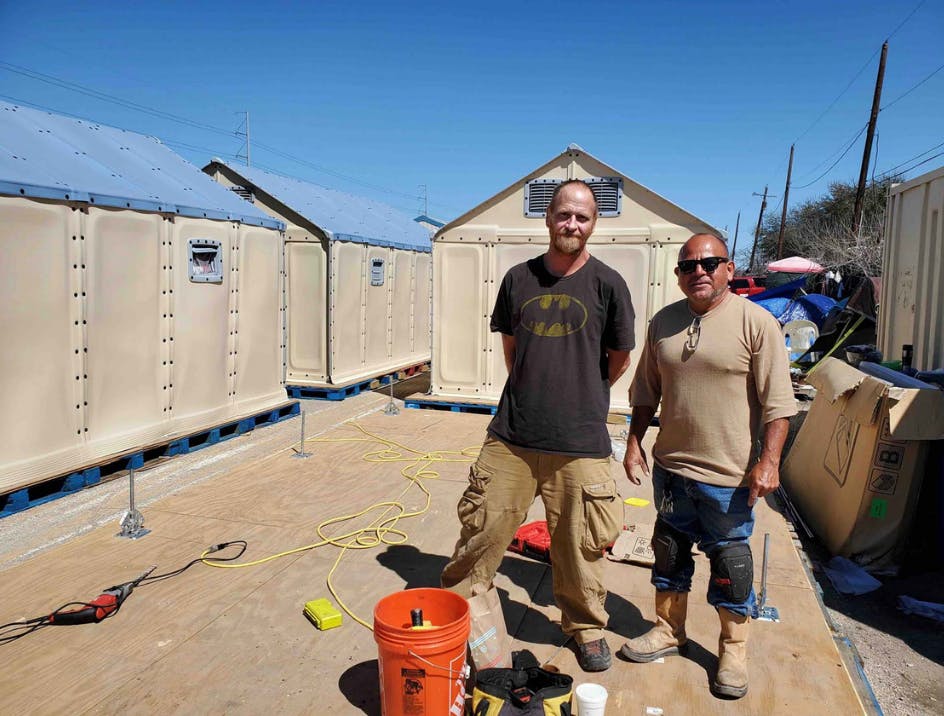 We run a community center on site at the Esperanza Community where clients receive case management and access a range of resource, including internet access, mail service, and essential supplies. We also distribute socks and other supplies daily from 9AM - 7 PM (CT).

Esperanza Free Store: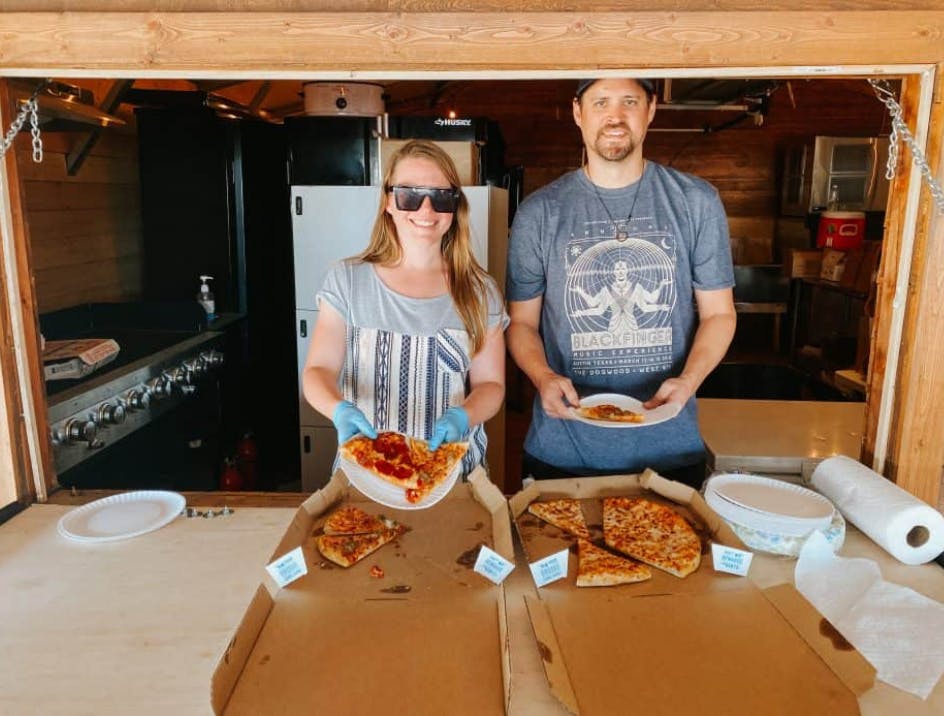 The Esperanza Free Store is a weekly program that brings essential supplies out into the community. Brining resources outside on a consistent schedule helps offer equitable access to all. Some of the people that we serve are not ready to engage with services indoors due to a history of trauma, often involving institutions. Meeting people where they're at and offering resources is a low barrie way to begin building trusting relationships with these individuals.

Mobile Hygiene Clinic: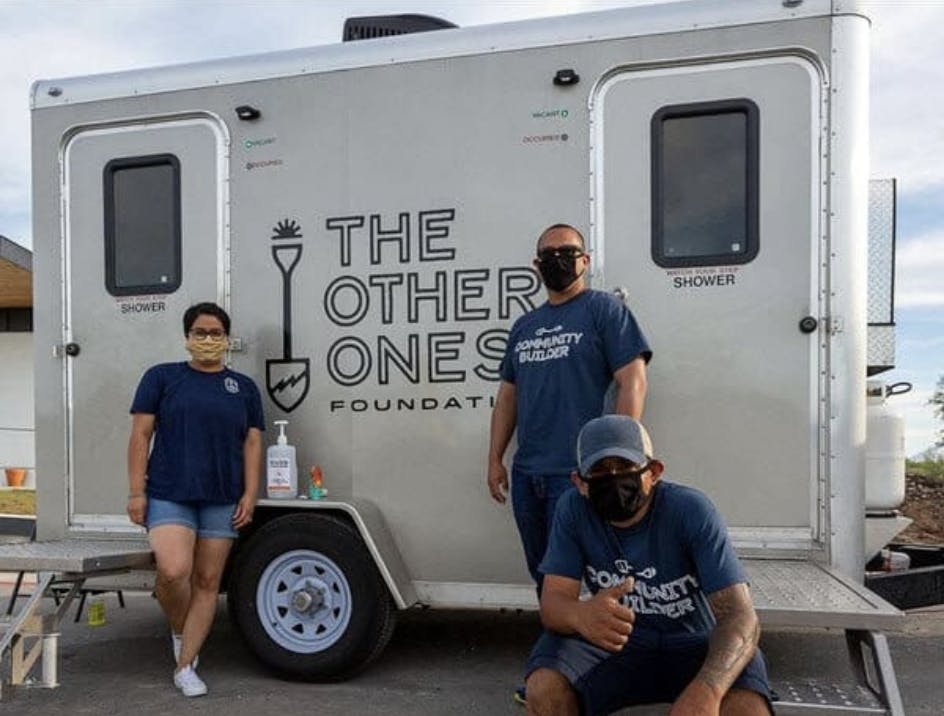 The Mobile Hygiene Clinic (MHC) consists of a fleet of shower trailers that deliver essential services directly to Austin's unhoused population. What started as one shower trailer (affectionately known as the Box of Rain) had grown to a fleet of trailers that offer hygiene facilities and supplies daily all over town.

Each location offers single stall shower and toilet facilities, as well as access to hygiene resources and socks. Single stall units are particularly responsive to the needs of LGBTQIA+ individuals because there is no need to publicly declare gender when accessing resources. MHC also applies TOOF's Workforce First employment model: It is run by a team of people experiencing homelessness who are paid $15/hr to oversee and execute operations

Q: What accomplishments is TOOF most proud of to date?
Building community is at the core of everything we do. When we first arrived at the Esperanza Community, some people were resistant to our efforts because many of them have been failed by all the institutions in our society that were supposed to help them. As we arrived on site, we performed a massive needs assessment where we asked people what they wanted for the future of the site and themselves, and how we could best help them achieve those goals. As time has gone on, we have built a strong connection and trust with the individuals at Esperanza, and are now moving forward to build a shelter complex that meets the needs they identified. We are very proud of this rapport and community we have built with the people living at the Esperanza Community, and grateful that these people have given us a chance to serve them and work alongside them.

Q: What are the goals for TOOF moving forward and what are you looking to accomplish?
Our mission is to invite Austin's unhoused neighbors into an engaged community through shelter, opportunity, and support. To that end, we have identified several key goals for 2022, including:

1. Finish construction of the Esperanza Community and open up 200 shelter units

2. Use data analysis and client interviews to refine programming with a focus on equity and lasting outcomes

3. Launch Magnolia Movers, a supported work program that offers moving services to the Austin Community

4. Build out a more robust volunteer program



If you are interested in supporting TOOF, we encourage you to visit their website and see how you can help. If you would like us to match your custom sock order to TOOF, please let your Account Manager know!