Published October 5, 2022
Holiday Sock Ideas for Company Gifts
Some of our favorite ideas for employee and client holiday gifting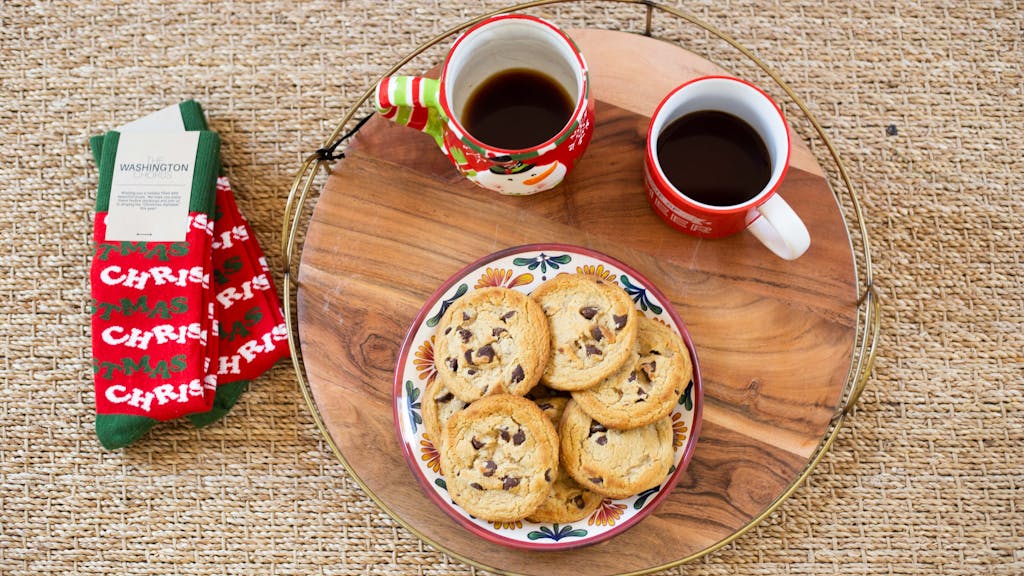 The holidays are right around the corner! Have you thought about your employees' or clients' holiday gifts? Custom socks are the perfect solution for holiday gifts because they're one-size-fits-most, easy to ship, practical, and versatile. Here are our top 5 favorite ways we've seen custom socks used for holiday swag!
#1 Ugly Sweater Designs, But Make it Socks
We all know that the ugly Christmas sweater from the company holiday party stays in the back of the closet for 364 days of the year. These ugly sweater-designed socks can be worn all year and make for the perfect company holiday party favor.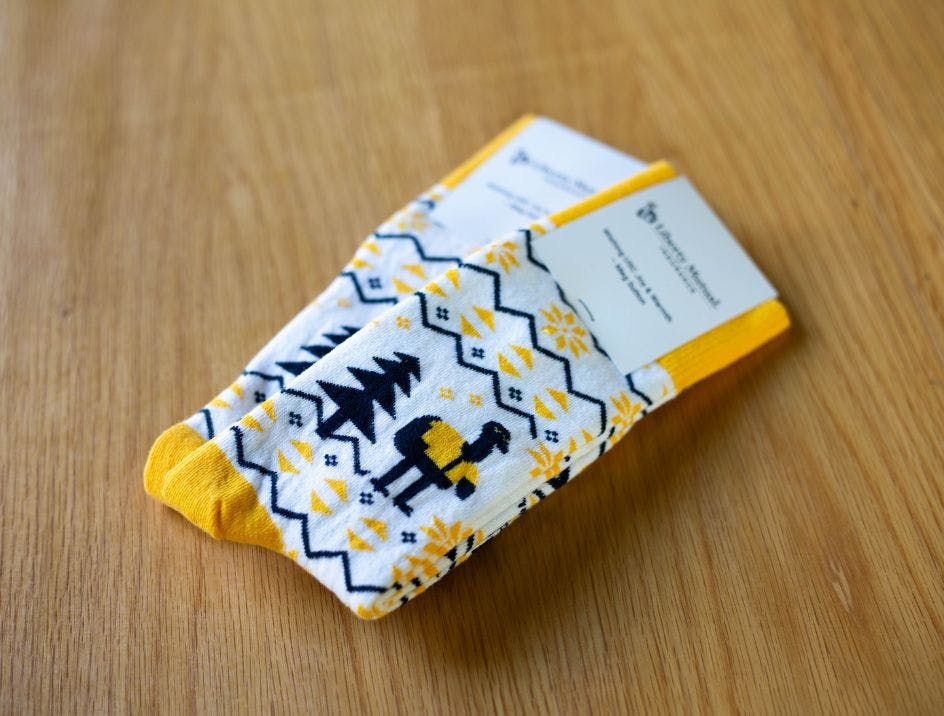 #2 Middle Wraps: The Perfect Pair
It's the season of giving and two is always better than one. We offer middle wraps that can secure two pairs of custom socks so your employees can receive one pair and they can gift the other to a friend, family member, or someone in need.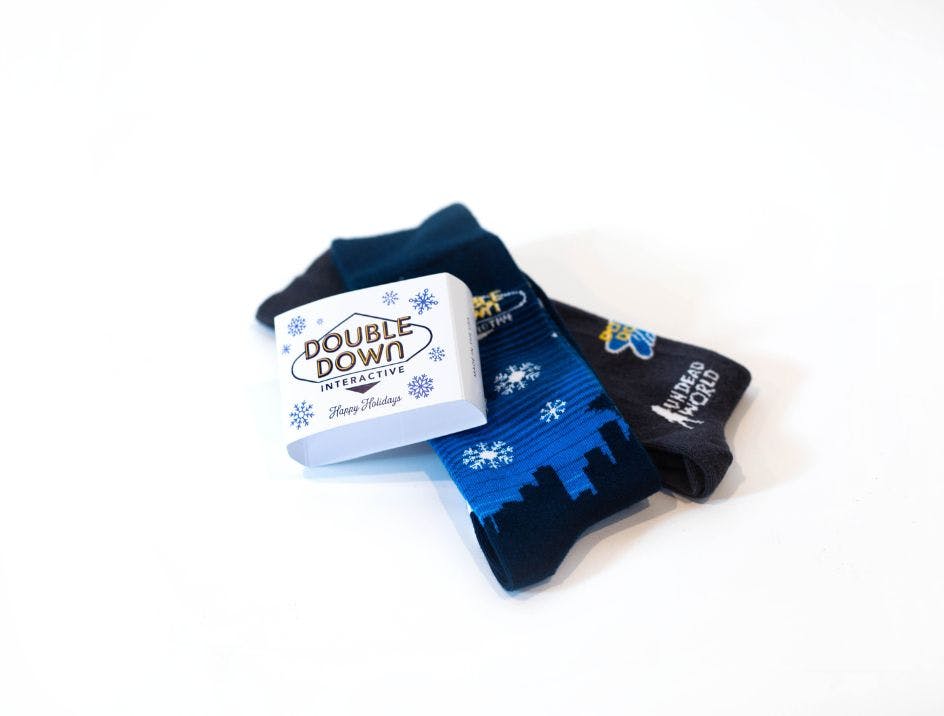 #3 Holiday Themed Packaging
Make any pair of custom socks the perfect gift with a bow-themed packaging design. Add a thank you note to the design and gift to clients at the end of the year as an appreciation gift.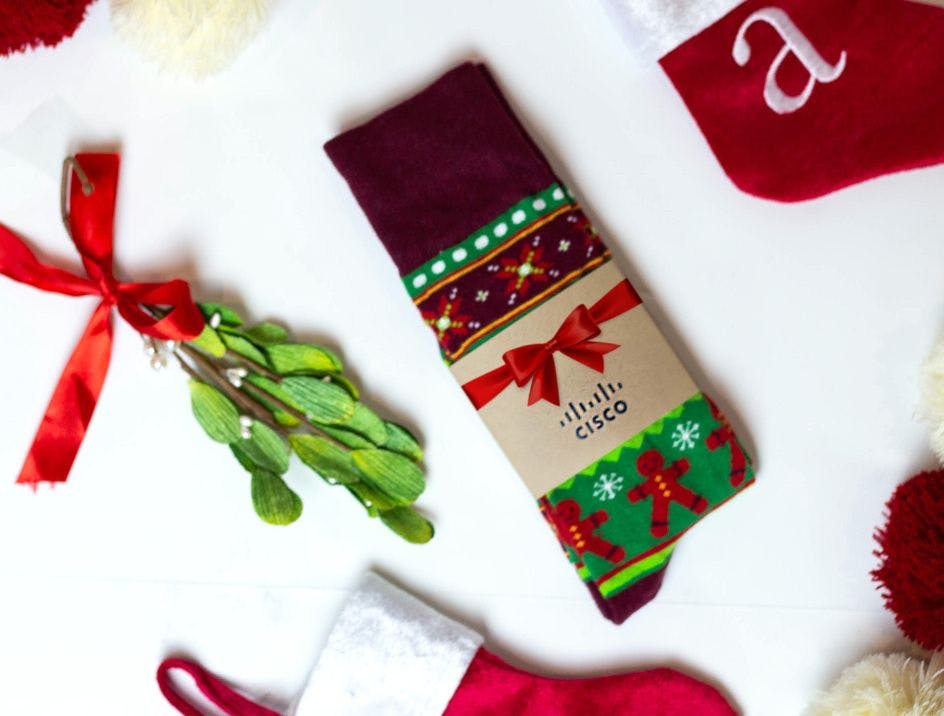 #4 Holiday Cozy Kit
The perfect cold weather gift for employees or clients. A pair of custom branded socks to keep their feet warm paired with a matching Slippie for their favorite coffee or hot chocolate. Easily shipped in a fully customizable gift box.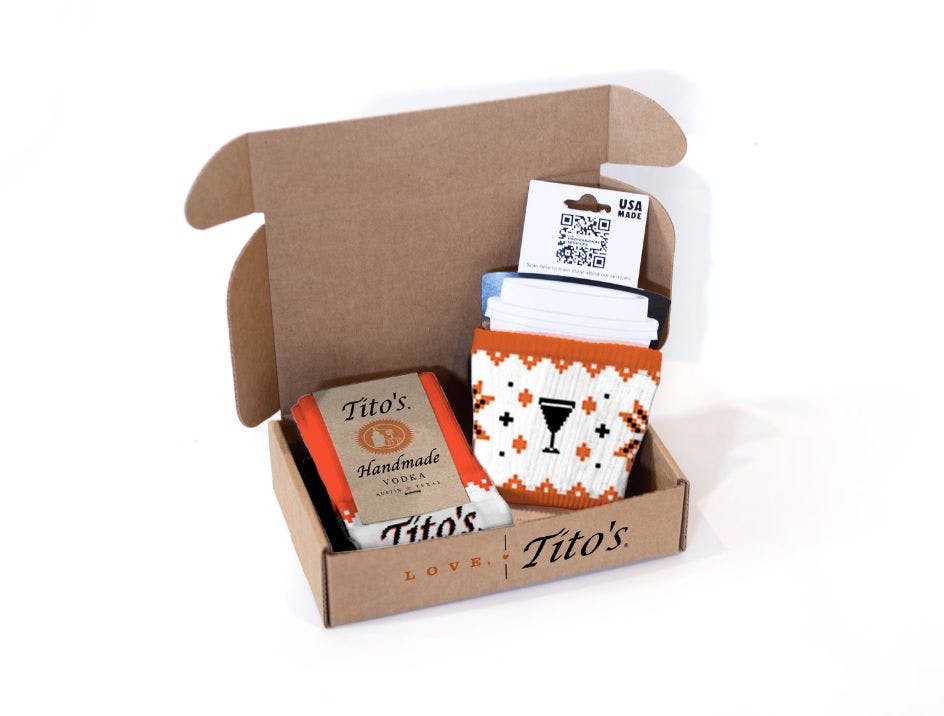 #5 Get a Pair, Give a Pair 
Our 1-for-1 giveback program will match your custom sock order and help you send your match to a charitable organization. Don't have an organization in mind, but still want to help? Let us know! We have an extensive list of local partners.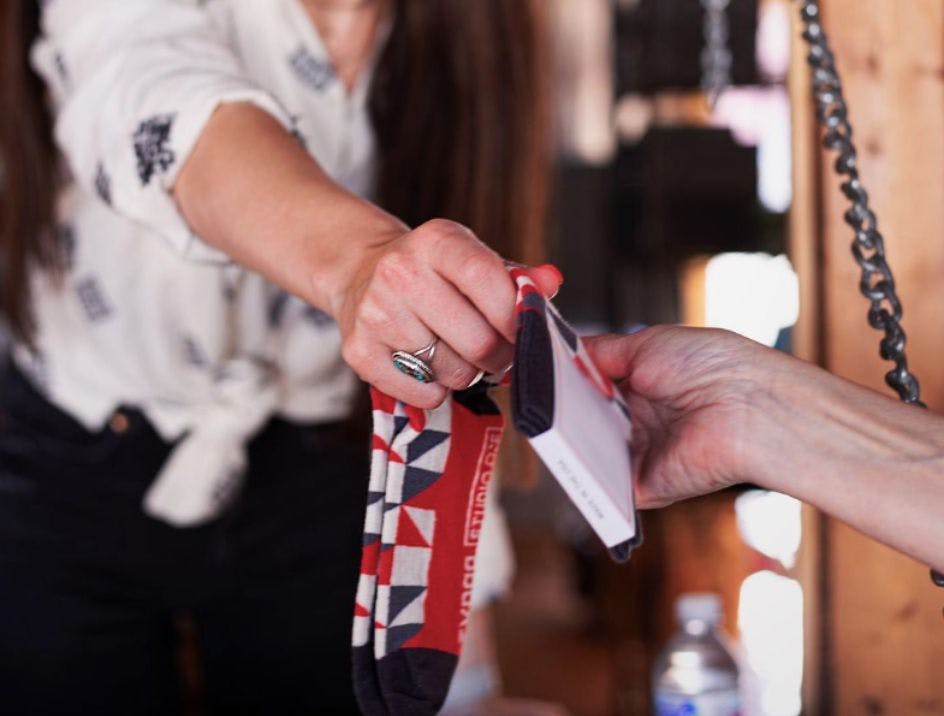 If you are wanting to learn more about how appreciation gifts can be beneficial for employees and clients, be sure to check out our Guide to Appreciation Gifts!