Published July 6, 2022
How Do I Decide Which Length of Custom Socks Are the Best?
The length of your socks can affect your appearance/overall look in a variety of ways. In this article, we will explore the various use cases for different sock lengths.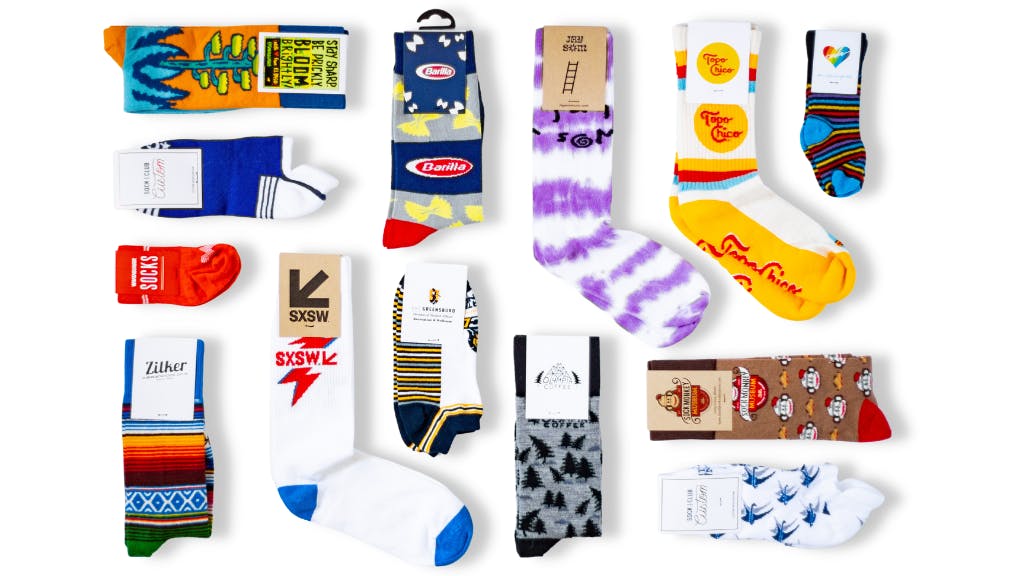 Which Type of Sock Should You Wear?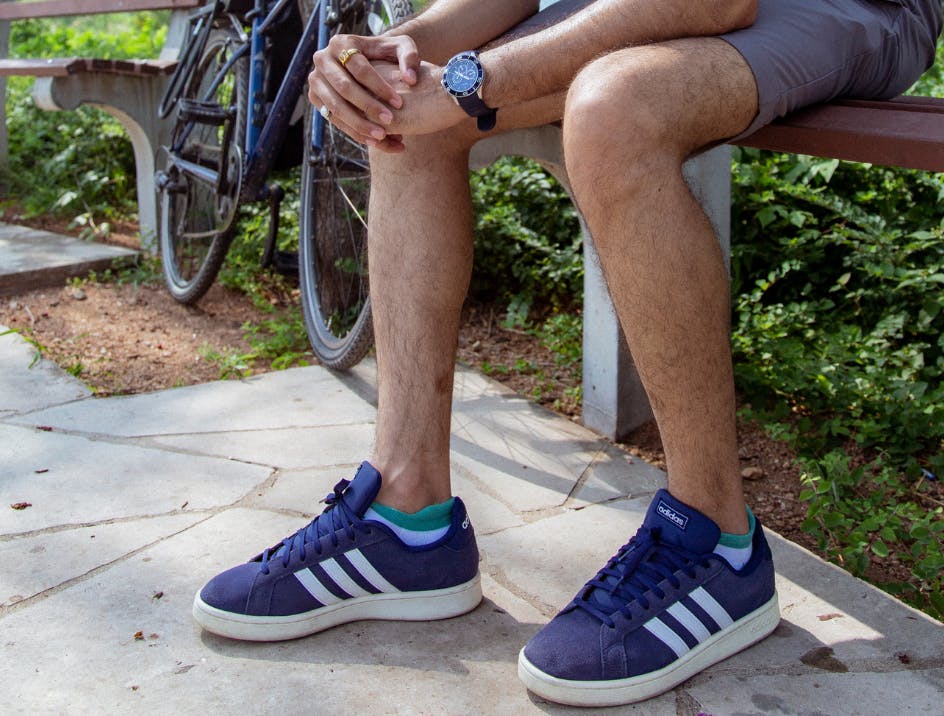 Socks are an essential part of the wardrobe. They not only keep your feet warm and cozy, but they also add to the style of your outfit. It's critical to have a variety of styles and colors so that you can wear the perfect pair for any occasion.

There are three main types of socks: crew, ankle, and knee-high socks:

Crew-length socks are the most popular sock style in drawers and department stores. Crew socks go up past your ankles and hit right around the mid-to-upper calf. They are longer than ankle socks, but they don't go up to your knees like knee-high socks. It's a length that works all year round and is very versatile in terms of use.

Ankle socks reach just below the ankle bone, they are longer than no-show socks but are shorter than crew socks. They end right at your ankles, and they are not meant to be invisible.

Knee-high socks hit just below your knees, and the shape of your calf prevents these socks from falling down.


Different Socks for Different Purposes
Different types of socks are worn for various purposes. Ankle socks are usually significantly less formal than dress socks and knee-high socks. They are typically used for sports, as well as for utilitarian purposes like running and hiking.

Crew dress socks are the most traditional type of socks, and they can be worn with a variety of shoes such as loafers, oxfords, sneakers, or even boots. Sock Club offers designs custom to any business or individual, so you can wear branded swag while being functional. Plus, these socks come in as quick as a five-business day turn time.

Knee High Socks are ideal for sporting events such as biking, skiing, snowboarding, horseback riding, pickleball, etc. They are also great to wear underneath boots when the weather is rainy or snowy or if you work at a hospital. Since they hug your leg, you don't have to worry about them falling down and they protect your skin from rubbing.

Whatever your preference is, you can find a custom fit that suits your needs at Sock Club.



How to Choose the Right Pair of Socks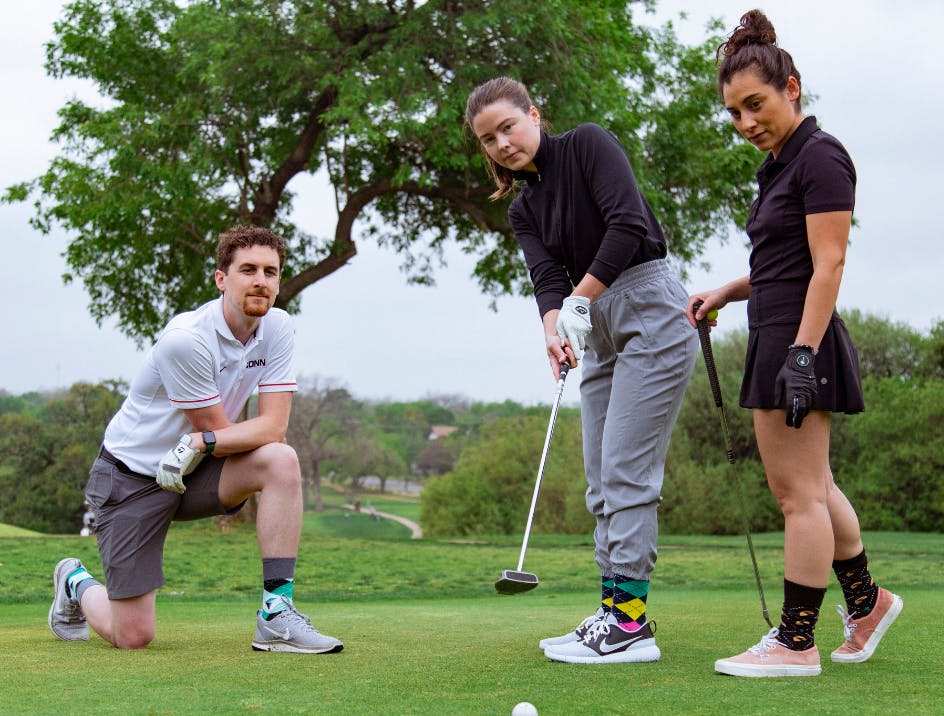 Choosing the right pair of socks is very important as different pairs of socks are designed for various purposes. Here are some tips on how to find the perfect pair of socks for your needs:

- Crew socks are a fantastic all-around pair for any leisurely activity. Thrown on a funky pair for work to make your outfit pop, or wear an argyle pair for golf. 

- Ankle socks are best if you're looking for something to wear casually with sneakers or for any workout. Light, airy, and breathable, you will be able to work up a sweat and feel less constricted. Sock Club's Athletic Ankle is perfect for all active activities, as it offers extra cushion and compression within the heel and footbed, and a tab that keeps the sock from falling down.

- Knee-high socks are perfect if you're looking for something to wear with boots or loafers. They are also suitable for athletics that need more compression during sports such as biking, pickleball, and skiing.



Why Choose Sock Club?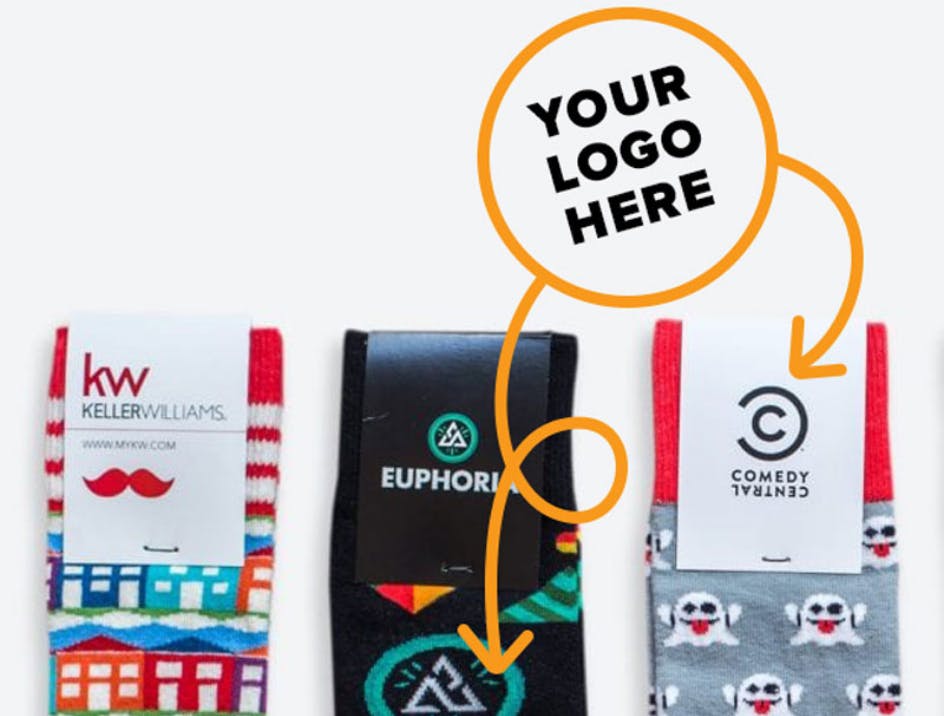 Sock Club makes premium quality products right here in the USA. Our custom socks are knitted, they aren't custom printed socks, meaning no white lines or fading designs. With our fast shipping options, low shipping costs, flexible delivery times and FREE design mockups, ordering custom-designed socks has never been easier.

With us, you can completely personalize socks to fit your exact needs. From the sock material to knitted design, coloring, and length - our socks are customized just for you! With our user-friendly portal, you can create your own socks and checkout- all without ever talking to someone.

Custom socks are all the rage when it comes to finding an option that fits both functionality and style. All you have to do is upload a logo, and we will knit your socks with your desired imagery. Get started here. We have fast shipping and even offer overnight shipping, so you can expect a quick turnaround time!

If you are wanting to add even more personalization to your socks, we offer printed header cards and middle wraps. Plus, our kitting options, such as gift boxes, can be inside and outside printed, offering maximum personalization and messaging.



Conclusion and Final Thoughts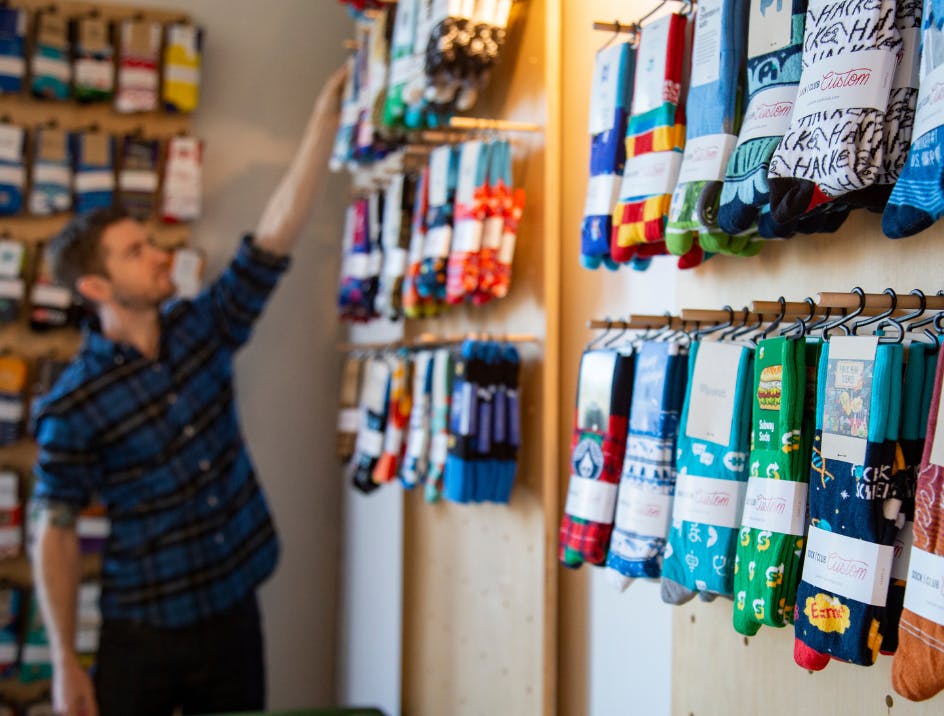 We have explored the three main types of socks that are available for you to customize and purchase as well as their features and benefits. So what are you waiting for?

Upload your logo and choose your sock type to get started. The sooner you get started, the sooner you, or your team can wear your new pairs of socks!

Have any questions? Feel free to contact Sock Club's incredibly friendly customer service team at the following number, 1.800.618.4861. We are real people who answer the phone!