Published July 20, 2021
Kitting, Drop-shipping, and Fulfillment: Step-By-Step Guide
We simplify individual fulfillment in the promotional product industry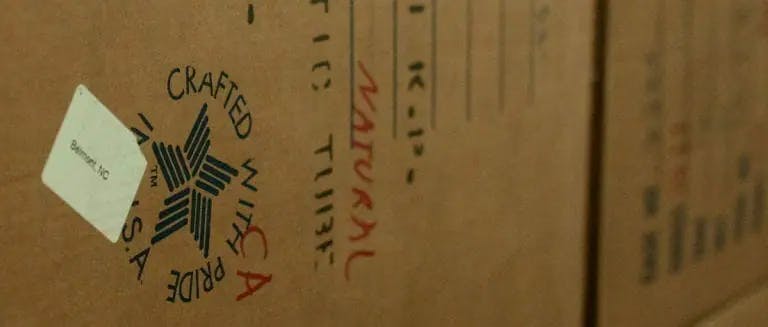 "Sock Club started as a sock subscription service, so we do individual fulfillment on a large scale each month with a process that we have built to be fairly automated. However, we created this relatively seamless process by learning the hard way. We put this step-by-step guide together so that you can benefit from our experience."
This blog was supposed to be about why dropshipping and individual fulfillment for custom swag items can work for your business. However, when looking for resources to support my theories, I came across something interesting... There are close to no resources on the best practices for dropshipping or individual fulfillment – not on ASI, not on PPAI, not on PromoMarketing, not even on the third page of Google results. 

The "why" of offering these services is fairly simple, especially during a shutdown – people are working from home, and need a way to receive custom swag items individually rather than in large groups. Easy solution for a big problem. The "how" can be more complicated, so why aren't there more resources for it?

I think the answer lies in the fact that it can be complicated. If you are trying to do all of this yourself or working with a partner who is inexperienced, the learning curve can be fairly steep. If you are working with a partner who knows what they are doing with fulfillment service, it is really very simple.

Sock Club started as a sock subscription service, so we do individual fulfillment on a large scale each month with a process that we have built to be fairly automated. Personalized letters, shipments of different sock sizes, international shipments, socks wrapped in kraft paper with a wax seal – all of this happens within a matter of days. 

However, we created this relatively seamless process by learning the hard way. We put this step-by-step guide together so that you can benefit from our experience. We walked so that you can run!

Step 1: Know your budget per piece

Several variables can affect the final per piece price of your package. We have encountered the most surprise with shipping costs and kitting costs. 

Does one of your items require manual work like a bow being tied or other complicated assembly? What is the weight of the final piece? What is the size? 

The more manual work is required, the higher the kitting cost will be. Weight and size affect shipping costs in different ways. A package can be quite small and weigh quite a bit, making it expensive to ship. By the same token, a package can be very lightweight but be a larger-than-standard size (like a fully assembled puzzle, for example), and cost more than expected.

This, of course, is only important if budget is important. If the most important factor for the project is the idea or the items inside, and the budget is flexible, these are simply things to be aware of while working through the details.

Step 2: Source your items

Once you know the most important determining factor in making your decisions moving forward, you can move on to the particulars. All of the items need to be able to withstand heat, be able to be packed together, be properly packaged/sealed to avoid contamination and be able to ship well or be packaged to ship well.

Another thing to consider is the country of origin of these items. If you are shipping some packages internationally, there might be different restrictions on imports depending on the country where each product is made. Hand sanitizer has been a very interesting item to learn how to ship safely and legally to different destinations. 

Your supplier should be able to walk you through any restrictions on shipping their product. If they can't explain this thoroughly, it might be time to look for another source.

Step 3: Get the mailing addresses

It may seem like we are mentioning this a bit early in the process. Trust us on this one. This is often the part of the process that is the most particular and takes the longest. Individual addresses need to be collected, have the data normalized, checked for deliverability, edited to be deliverable, and put into a fulfillment program. 

A step that is not mentioned there is that addresses will be added and subtracted several times along the way. Start this process earlier than you think!

Step 4: Choose your shipping service

Based on the number of shipments, weight/size of the shipments, final destination, and speed with which you want your recipient to get the shipment, different shipping methods will be available for your project.

The easiest and most cost-effective method is generally the national postal service of each destination, but some restrictions may apply. Shipments containing hazardous materials or batteries present their own obstacles that can be avoided if addressed properly. 

Perhaps the most complicated request is ensuring that each shipment arrives to the recipient on the same day, especially if some shipments are international. This requires a combination of shipping services and shipping timelines, but it can be done with enough preparation and properly set expectations.

Step 5: Put the items together

This is where you need to decide how valuable your time is, and how much space you have. Kitting items can be tedious and time-consuming, and it is important to determine if that is where your time is best spent. Sometimes the answer is that it is best to just do it yourself. However, more often than not, the answer is that your time is best spent generating new opportunities than putting your sourced items in boxes.

There are a few options for kitting your items. There are definitely kitting and fulfillment companies that do not make any items, but simply put them together for you. There are also suppliers that offer kitting, but many suppliers will not kit items together that they did not make. Sock Club has changed its policy in the last year so that we can proudly offer kitting of any item, regardless of source, into a shipment for you.

It is also important to make sure that your items are packed in the way that you want them to be. Sending a photo or a schematic to your kitter is the key to making each package come together as planned.

Step 6: Track your shipments

Without a fairly robust shipping software or order fulfillment service, this is a close to impossible task. It also is not available with some services (standard postal service options in smaller packages). However, if you are sending higher value items, or if you want a follow up to be triggered upon delivery, choosing a shipping service and shipping software that allows you to have clear shipping and tracking alerts is key. 

We at Sock Club use ShipStation for this purpose. We love their platform and their service, and they have a flexible API that can connect with your systems.

The real key to having a successful drop ship program is planning and really paying attention to the details. However, there are experts that can do it for you. Our dedicated Account Managers can walk you through the ins and outs of your order to make sure that each part of the process is seamless and transparent. Just shoot us an email at custom@sockclub.com or call us at 512-981-6437 to talk to a real person.