Published April 27, 2022
Welcome Sock Club's Newest Hire, Caleb!
Our team is growing! Learn more about our new hire, Caleb Smith, and his transition from restaurant manager to Sock Club's Customer Success team.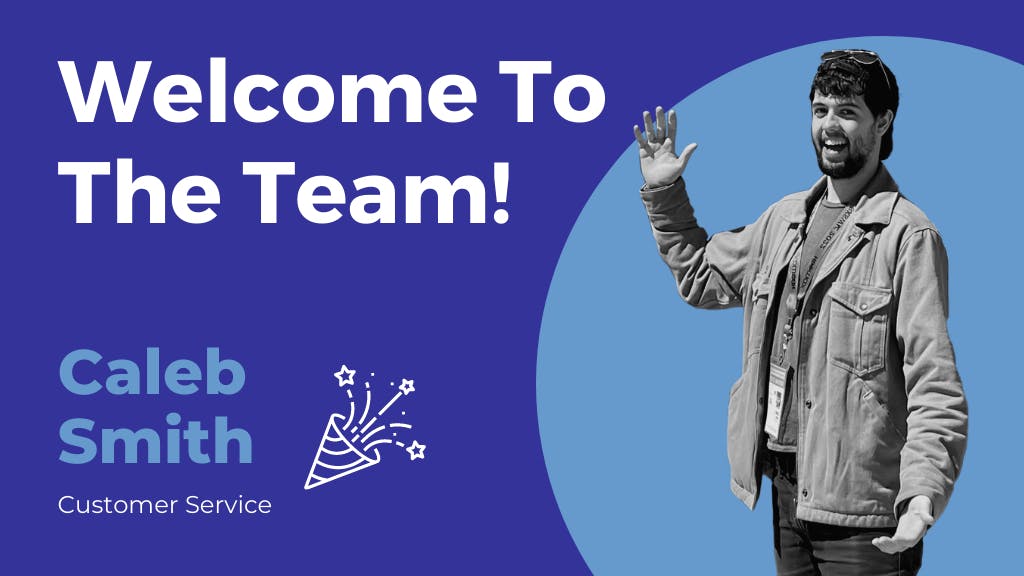 Who Is Sock Club's Newest Hire?
When Sock Club started, Dane and Noah (along with a few friends that were okay being paid in beer) did all of the customer service, packed all of the subscriptions, and sourced all of the socks. When a few more people joined the team (this time with actual paychecks instead of beer), that same scrappy never-not-my-job attitude was instrumental to making sure that a few more people could join the team, and a few more people could get our socks. This year, on our 10th Anniversary, Sock Club is growing at a rapid pace. But we still want to keep our small business roots at heart. And that begins with our people. We are launching a new weekly employee spotlight series to showcase all of the new faces around Sock Club and to express our gratitude to some of the old ones. As a kickoff to the series, Sock Club is excited to introduce our newest employee, Caleb Smith!

After years of experience in team leading and small project managing, Caleb is now leading the Customer Success team at Sock Club. His previous role as a restaurant manager has prepared him to serve our customer's needs (with a smile!). Coming to Sock Club, Caleb is most excited to learn lots of new skills and contribute to the company as a whole.

The Sock Club team first met Caleb at our booth during South by Southwest 2022. While our team was handing out free socks, chatting with people in line for our claw machine, and getting custom orders started for attendees, Caleb met one of our Marketing team members, Emma Hein. Caleb instantly stuck out as kind, friendly, and driven and Emma encouraged him to apply to our open positions at Sock Club. Flash forward a month and Caleb is working for Sock Club! When asked what about Sock Club, in general, drew him to apply for the job, Caleb recalled his experience talking with Emma and said she really sold him on Sock Club, with the culture and people being extremely awesome.

What you may not know about Caleb is he is fluent in both English and German and is familiar with Japanese and Norwegian! He also has a matching He-Man tattoo with his twin brother, how fun! Want to hear some more fun facts about Caleb? Well, his first concert was Neon Trees, and the last book he read was Children of Dune. When asked who or what inspires him, Caleb answered The Dalai Lama. The next place on his travel bucket list is Mexico City or Olympic National Park, we hope he makes it to both!

If you have any questions or concerns regarding Sock Club, Caleb is your guy! He is the friendly voice behind the phone, looking to help answer or solve anything you may need. Whether you are looking to purchase bulk subscriptions, rush a custom order, or have a quick question about our services, Caleb will be happy to assist you!