Published May 5, 2022
Welcome Sock Club's Newest Hire, Michelle!
Our team continues to grow! Learn more about our new hire, Michelle Twite, and her transition from designing leather accessories to designing hundreds of new socks on Sock Club's incredible Design team.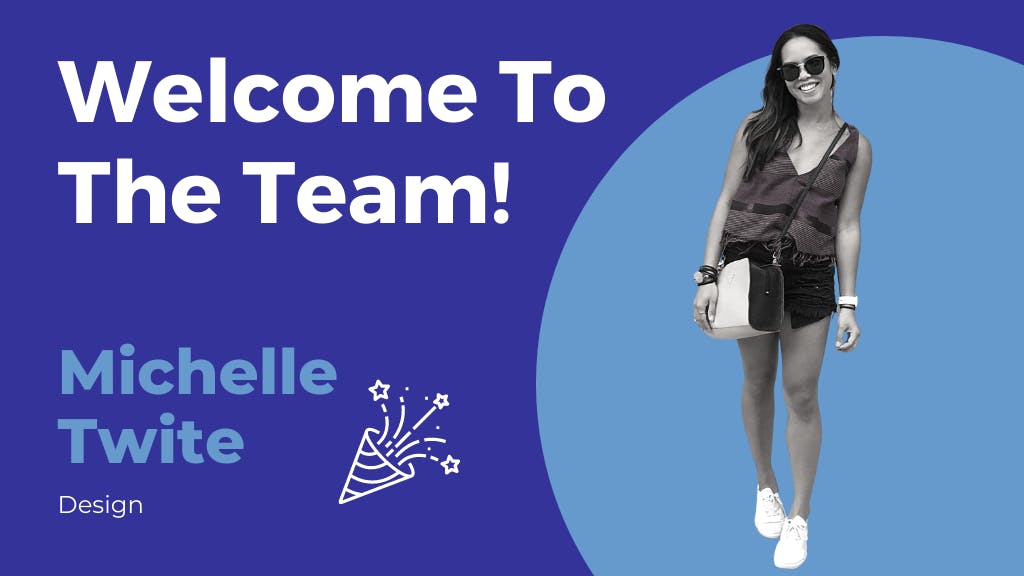 Who Is Sock Club's Newest Hire?
One, of the many, things that make Sock Club unique, is our powerhouse Design team. We pride ourselves on top-notch designs, made by expert designers. Dane and Noah believed, and still do, that all sock mockups should be free. Their belief was, that once someone saw their design, they would be instantly blown away by the incredible artistry and amazed that their brand/vision was transformed into a wearable. SPOILER ALERT- They were right! In order to keep up with the high demand for free mockups, Sock Club hired (and is continuing to hire) talented designers that can both ideate and execute a beautiful design that exceeds the expectations of people who will be wearing them. The more mockups we can produce, the more our socks will be worn by individuals around the world!

This year, on our 10th Anniversary, Sock Club is growing at a rapid pace. But we still want to keep our small business roots at heart. And that begins with our people. Continuing our new weekly employee spotlight series to showcase all of the new faces around Sock Club, we are excited to introduce our newest employee, Michelle Twite!

After founding and running her own business designing leather accessories, Michelle is now a full-time designer on our Design team. Her previous experience curating and designing the artwork on leather accessories has prepared her to design the artwork that goes on our made-in-the-USA socks. Understanding the weaving process and how to incorporate unique patterns, bold color options, and working with customers' specific requests, Michelle is able to design the unthinkable. Coming to Sock Club, Michelle is most excited to be working with a team after working independently for a while. What is even more exciting for Michelle, and the rest of the Sock Club team is that we recently moved our HQ building: a lovely building in Austin with larger collaboration spaces, individual pods, a fully stocked kitchen, unlimited coffee, and of course lots of socks.

Ringing true to our free mockup principle, Michelle is hyped to be a part of getting Sock Club socks on the feet of everyone in the world. (We love her ambition). Not only does our design team create custom sock orders, but they design our monthly subscription socks, and our store socks! Michelle is here to make sure there are top-notch designed socks for anyone and everyone.

What you may not know about Michelle is she is a very talented singer! She is also quite the traveler and the next place on her travel bucket list is Greece. Want to hear some more fun facts about Michelle? Well, her first concert was Rascal Flatts, and what's even cooler is that the concert was at a local fair before they were really famous. The last book she read was Greenlights by Matthew McConaughey. This book has been on Amazon's bestseller list since its October 2020 release and you heard it from Michelle first- it IS indeed worth reading. When asked who or what inspires her, Michelle answered her family. Inspired by her late great-grandmother who was always empowering women to achieve their full potential, we are grateful to give Michelle a place to carry on her great-grandmother's impact.

Michelle is an extremely talented designer and Sock Club is lucky to have her on board! So what are you waiting for? Get a free mockup today and if Michelle is your designer, we encourage you to say hello! Michelle will make sure to design you something incredible that will knock your socks off.