Published May 18, 2022
Welcome Sock Club's Newest Hire, Sarah!
Our team continues to grow! Learn more about our new hire, Sarah Valenzuela, and her transition from professional photography and photo editing to designing hundreds of new socks on Sock Club's marvelous Design team.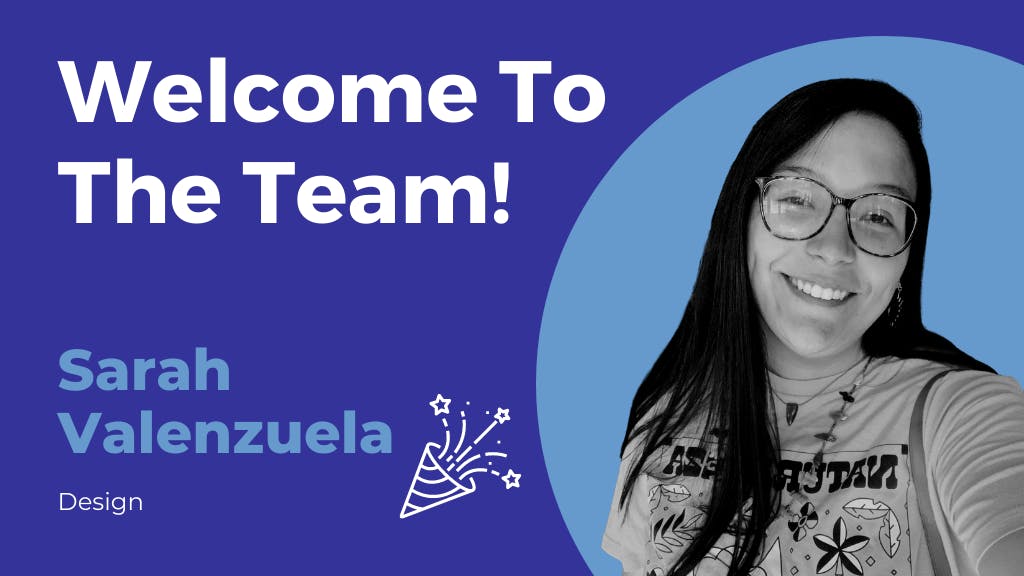 Who Is Sock Club's Newest Hire?
Sock Club is moving quickly to become the leading company for delivering experiences through well-designed socks. Our goal is to have our socks be a medium to start a conversation, create a moment, or trigger a positive emotional response. To do this, we have three core competencies: service, design, and pull-based manufacturing.

Our free designs are one of our top selling points, as it makes Sock Club unique compared to any other sock company or promotional product company out there. Mockups at Sock Club are always free - anyone can message us with an idea or a specific want and see what we can offer before spending a single penny. Once someone sees their designs, they are instantly blown away by the incredible artistry and amazed that their brand/vision was transformed into a work of art.

Not only are our mockups free, but our Design team works directly with clients and customers to bring to life their brand and/or vision. There is an open line of communication through our custom-built portal, where clients/customers can message our designers with any questions, or change requests they may have. (Still without spending anything!) Since no one else is creating as intricate and top-notch designs as our expert designers are, our clients/customers are blown away by what designs are possible. This keeps our client base coming back from more, knowing no one else can produce as high-quality socks and designs as we can. Check out some of our previous sock designs for inspiration!

We chose to build out our Design team early on to make it the powerhouse team is it today. In order to keep up with the high demand for free mockups, Sock Club hired (and is continuing to hire) talented designers that can both ideate and execute (in as quick as one day) a beautiful design that exceeds the expectations of people who will be ordering/wearing them. The more mockups we can produce, the more our socks will be worn by individuals around the world!

This year, on our 10th Anniversary, Sock Club is growing at a rapid pace. But we still want to keep our small business roots at heart. And that begins with our people. Continuing our new weekly employee spotlight series to showcase all of the new faces around Sock Club, we are excited to introduce our newest employee, Sarah Valenzuela!

After being a professional photographer and photo editing specialist, Sarah is now a full-time designer on our Design team. Her previous experience managing and executing photoshoots, as well as editing the photos afterward, has prepared her to design the artwork that goes on our made-in-the-USA socks.

Having a passion for documenting and recording everything- current events, human growth, nature, etc.- has made her a sponge for knowledge and a super insightful and fun person to have a conversation with. She is also wicked talented at drawing mandalas and pattern work which takes tons of patience and attention to detail. Sarah's secret weapon, however, is her ability to translate ideas into designs, studying Photo-Communications, she has learned how to tell a story through art. Understanding humans, design, and storytelling, Sarah's ability to design unique patterns and playful imagery, as well as work with customers' specific requests, allows her to design the unthinkable.

Coming to Sock Club, Sarah is most excited to be working alongside fellow designers and see her designs come to life on our socks. Already crushing the design game, she has had multiple orders go through with her designs- whoop whoop! What you may not know about Sarah, is she is a very talented singer and plays the ukulele (cue Somewhere Over The Rainbow.) Want to hear some more fun facts about Sarah? Well, her first concert was Taylor Swift, yes she did cry, and the next place on her travel bucket list is Washington DC. Her favorite TV series is Schitt's Creek- who doesn't love a good laugh? When asked who or what inspires her, Sarah answered her family. Her family is her reason for doing what she does; they are the reason she works hard, why she started photography, and are her biggest supporters. We are grateful to give Sarah a place to carry on her ambitions and passions.

Sarah is an extremely talented designer and Sock Club is lucky to have her on board! So what are you waiting for? Get a free mockup today and if Sarah is your designer, we encourage you to say hello through the portal messenger! Sarah will make sure to design you something so incredible that will knock your socks off.