Published June 16, 2022
Welcome Sock Club's Newest Hire, Taylor!
Our team continues to grow! Learn more about our new hire, Taylor Pinkin, and her transition from working in product sourcing for a distributor to being a Junior Account Manager on Sock Club's Sales team.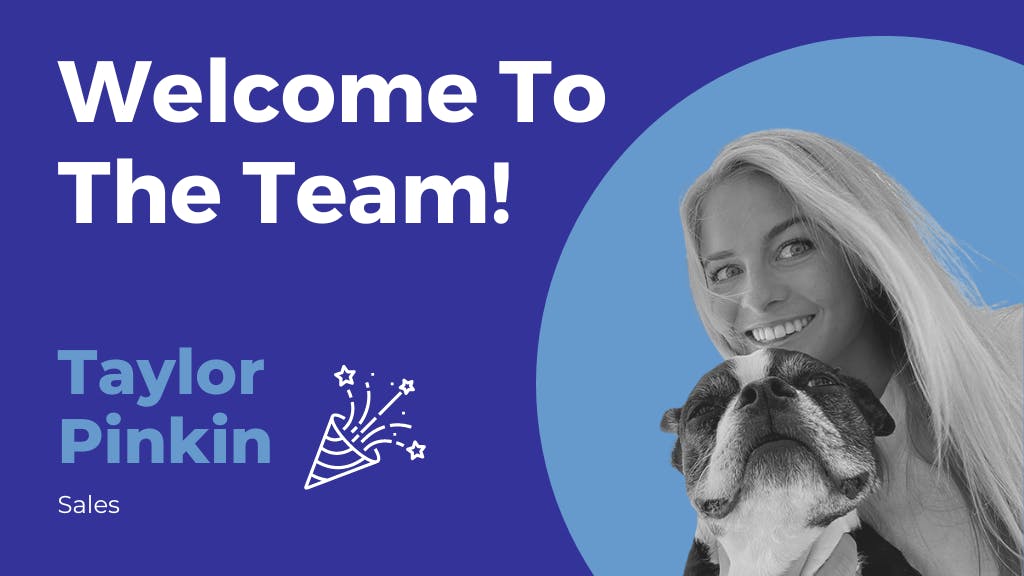 Who Is Sock Club's Newest Hire?

We are moving quickly to become the leading company for delivering experiences through well-designed socks. In order to share Sock Club socks with every foot in the world, we have to create strong connections with our clients and deliver a top-notch customer service experience. Our incredible Sales team helps us accomplish that.

This year, on our 10th Anniversary, Sock Club is growing at a rapid pace. But we still want to keep our small business roots at heart. And that begins with our people. We are excited to introduce our newest employee, Taylor Pinkin!

Taylor is no stranger to the promo world. Before working at Sock Club she used to be in product sourcing for a distributor. Taylor even sourced socks from Sock Club! She loved the product and worked closely with one of our Account Managers which drew her to apply for the job.

Coming to Sock Club, Taylor is most excited to get into a customer-facing role as a Junior Account Manager. What you may not know about Taylor, is she eats at least one pickle a day. What's the next place on her travel bucket list you might wonder? It's Colorado..during the ski season!

Want to hear some more fun facts about Taylor? Well, her first concert was Luke Bryan and the last book she read was Malibu Rising. When asked who or what inspires her, Taylor said, "Interacting with humans." Makes sense since she has the drive to be more client-focused. 

We are beyond excited to have Taylor on board and cannot wait to see all she accomplishes here at Sock Club!

If you want to join our team, then view our open positions! We are hiring in every department.