Published March 4, 2023
The Future Of Company Stores: 7 Trends To Watch
Company swag stores are rapidly growing in popularity. Here are 7 trends that will keep you and your team ahead of the curve.
Staying ahead of the trends and innovations in marketing is crucial because it allows businesses to remain relevant and competitive in their respective industries. Marketing is constantly evolving, with new technologies and techniques emerging all the time. 
By staying informed about the latest trends and innovations, businesses can adapt their marketing strategies and marketing materials to reach their target audience more effectively and efficiently.
Being ahead of the trends and innovations in marketing can also provide businesses with a competitive advantage. By being among the first to adopt new technologies or techniques, businesses can differentiate themselves and their brand identity from their competitors and attract new customers. 
Additionally, staying ahead of the curve can help businesses to anticipate and respond to changes in consumer behavior and preferences, which can be invaluable for staying ahead of the competition.
Moreover, keeping up with marketing trends and innovations can help businesses to optimize their marketing spend. By investing in the latest marketing technologies and techniques, businesses can improve their targeting, reduce waste, and generate better results for their marketing campaigns. This can help businesses to increase their return on investment (ROI) and maximize their profitability.
If you're going to invest in a company swag store, it's important to keep innovation in mind so that your store can outperform expectations and competitors.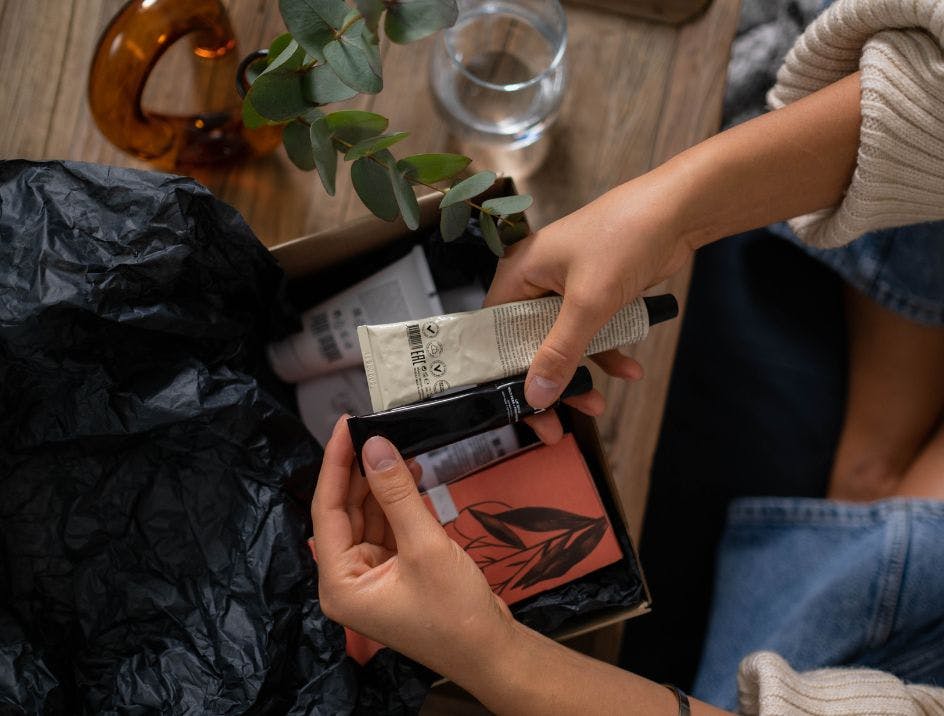 Trend #1: Building Personalized Remote Onboarding Kits.
In a remote work environment, it can be difficult to properly onboard new employees. Due to the lack of a physical office, new hires may feel disconnected and isolated from their colleagues and the company. To combat this, it is crucial to create a comprehensive onboarding package that includes individually selected branded gifts to help employees feel like they are a part of the team.
Online company swag store platforms can assist in customizing company merchandise that not only make remote work more comfortable but also instill a sense of pride in your brand. They offer a wide range of custom brand apparel, work-from-home accessories, and custom tech to provide a positive first experience for new employees. 
Through their distribution platforms, you can fully customize the onboarding kits and even the packaging they come in. They are able to store the kits until you are ready, and then ship them to as many addresses as necessary, whenever you desire.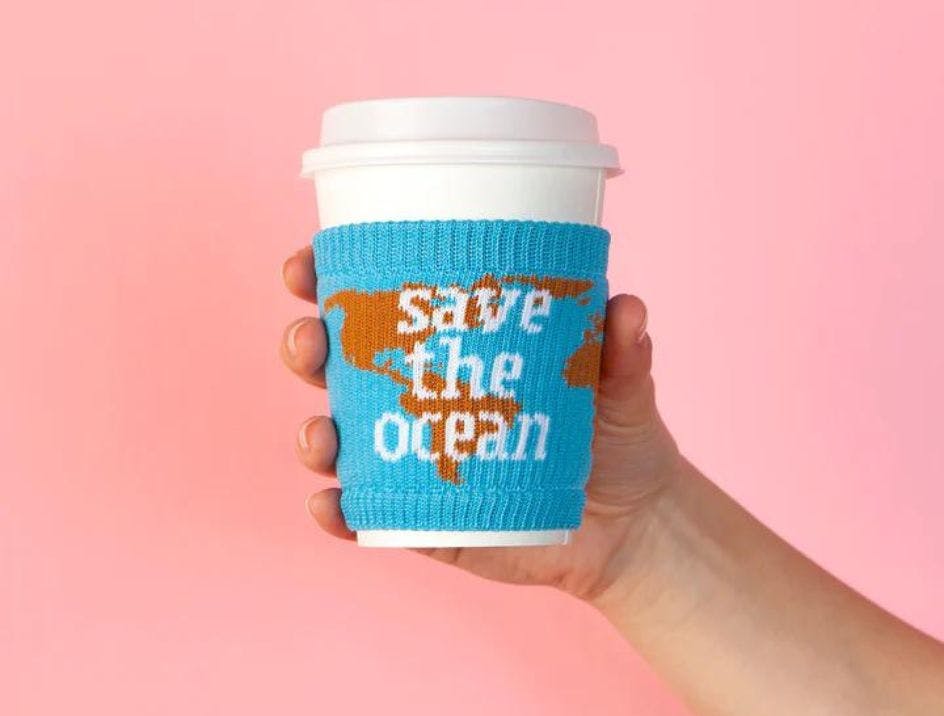 Products like our Recycled Plastic Slippy focus on bringing sustainability and reuse to the forefront of promo.

Trend #2: Showcasing sustainable brands and customized promotional items more prominently.
In 2023, orders for eco-friendly promotional products will reach an all-time high due to the development of innovative materials and designs. Brands like Paravel, Aparso, Marine Layer, and CORKCICLE® offer fashionable and functional earth-friendly options. Major corporations have also taken an interest in promoting sustainable products. 
The future of eco-friendly business gifts looks promising with the emergence of more brands dedicated to the environment, such as Thousand Fell, which produces the first recyclable sneaker, and Richer Poorer, a woman-owned streetwear brand that donates a portion of their profits to environmental causes.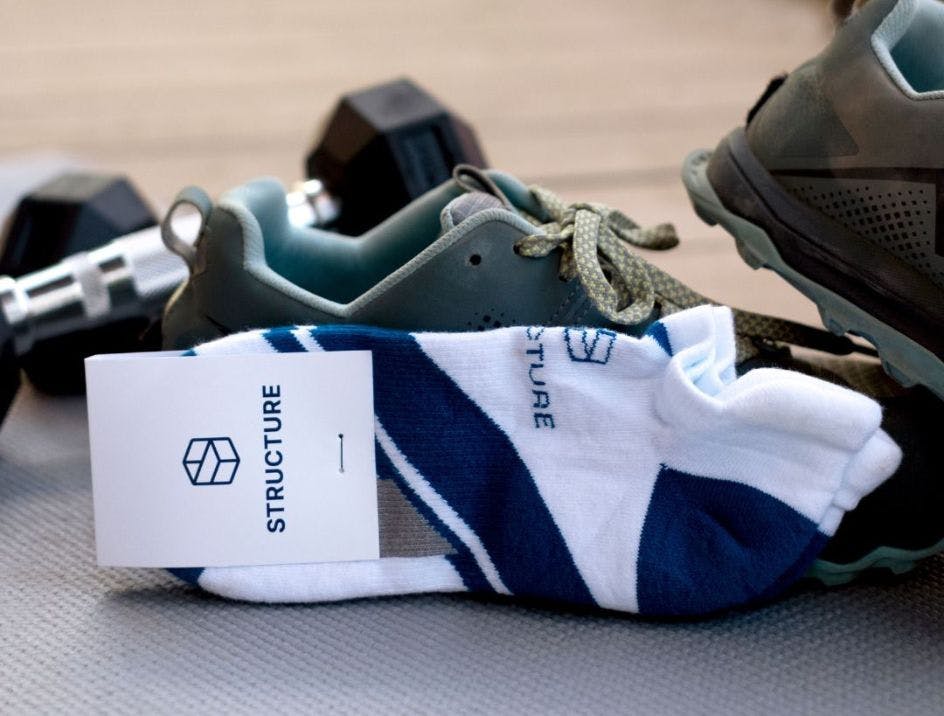 Our custom athletic ankle socks makes a great gift for employee wellness programs.


Trend #3: Employee Wellness Initiatives.
Amidst the COVID-19 pandemic, individuals struggled to balance their personal and professional lives while dealing with the uncertainties caused by the crisis. To cope with these challenges, people focused on enhancing their physical and mental well-being. 
80% of employees at companies with robust health and wellness programs at work feel engaged and cared for by their employers. In turn, companies provided employee incentives like candles and blankets and kept them entertained with virtual events like cooking classes and happy hours.
Not only do these programs have an effect on employee engagement, an article on the Harvard Business Review found that wellness programs "have cumulatively saved the company $250 million on health care costs over the past decade; from 2002 to 2008, the return was $2.71 for every dollar spent."
As we move towards 2023, people's focus on health and wellness will broaden to encompass personal growth and development. This may involve pursuing new experiences such as learning a new language, traveling solo for introspection, or going on extreme adventures to unfamiliar places and cultures. 
Swag for business that will gain popularity in 2023 include fitness accessories, massage guns, mindfulness and meditation resources, board games, and playing card sets.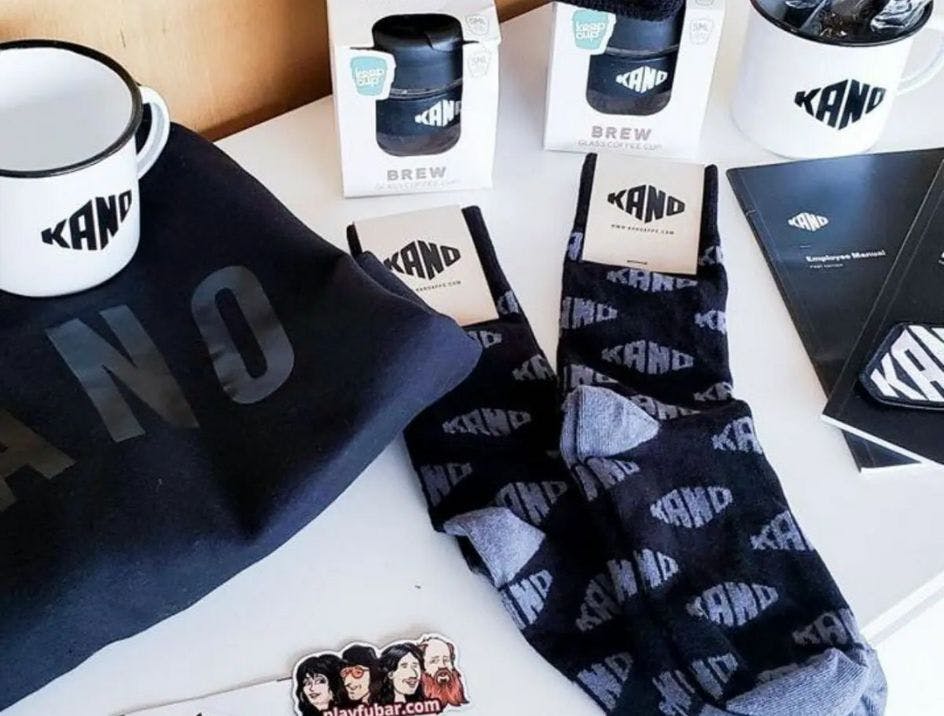 Trend #4: Department-specific brand swag store sections.
With corporate swag stores, ordering for corporate events like trade shows or conferences has become effortless. Your employees no longer have to waste their time looking for a reliable producer for company giveaways and worry about the quality and consistency of the brand. They can simply visit the company store, select from a list of approved custom swag items and artwork designs, and place their order with confidence, knowing that the products will showcase your brand in the best light possible.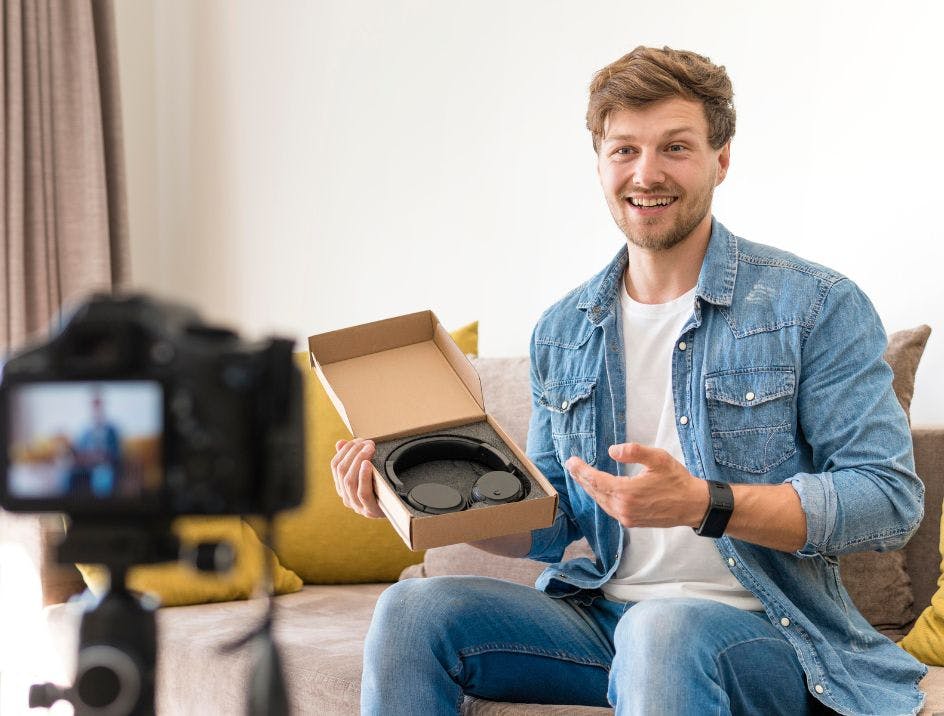 Trend #5: Using company swag stores and logo merchandise to build and scale influencer marketing.
More and more brands are utilizing ambassadors and influencers to increase brand visibility and establish trust with potential customers. To assist in distributing branded merchandise, an online swag store is a useful resource for those working in this field. 
By crafting personalized the best company swag kits that showcase your brand's products, you can create noteworthy unboxing experiences that have become increasingly prevalent and successful on social media platforms. In fact, every month, over 90,000 individuals search for 'unboxing' on YouTube, and nearly 40 videos have accumulated over 10 million views.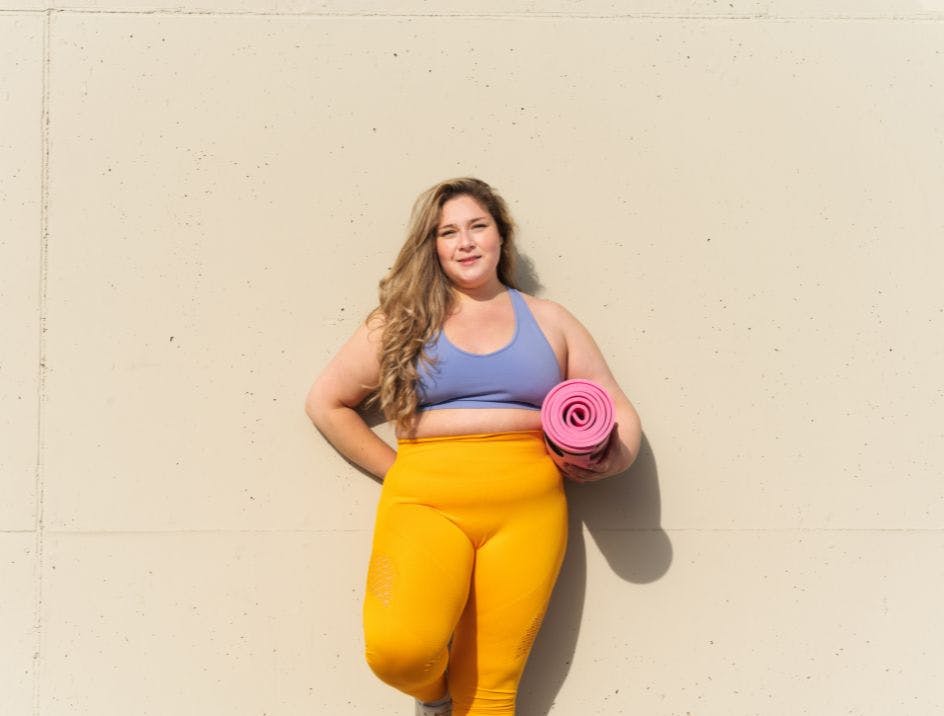 Trend #6: Focusing on size inclusivity in corporate apparel.
Over the past two decades, the fashion industry has undergone a revolution. Earlier, clothing retailers offered limited sizes, with sizes up to L or XL being the norm, and plus-size stores such as Lane Bryant and Torrid were scarce. At that time, models over size 0 were a rarity, and terms such as "body positivity" and "real beauty" had not yet gained popularity. 
However, today, many fashion brands have incorporated size inclusivity into their clothing lines, including both budget-friendly and high-end brands like Target and Christian Siriano. According to Vogue Business, the global plus-size clothing market is valued at $178 billion, with the US market at $24 billion. Fashion brands are now more diverse in their advertising and marketing.
If you don't work with or own a fashion brand, you may at this point be wondering how size inclusivity applies to your brand. Clearly, there's a connection between fashion and size. Clothing items are almost always differentiated by this characteristic. 
But what if you sell a product or service that's less clearly related, or appears to be completely unrelated? Shouldn't size inclusivity still factor into your marketing strategy in order to produce the best swag items?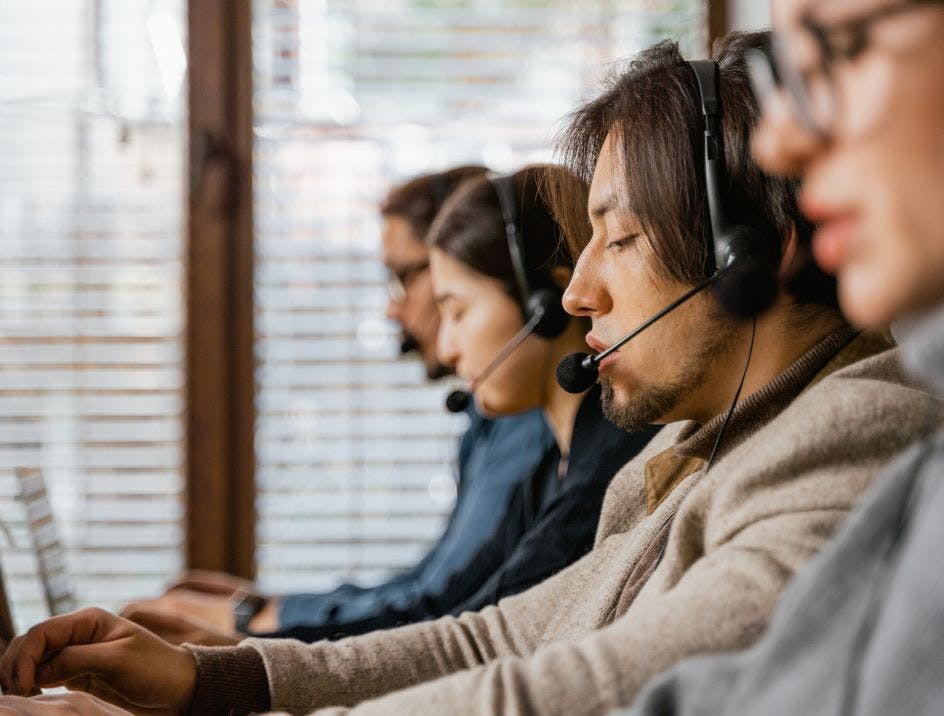 Trend #7: Outsourcing swag store customer service to maintain around-the-clock support.
Providing exceptional customer service is crucial in today's market where customers can easily switch brands. A recent survey revealed that 60% of respondents would become loyal customers if treated better by businesses. Despite this, only 58% of companies are satisfied with their customer service quality. 
To address this issue, businesses can outsource customer service to reduce operating costs, save time, and gain staffing flexibility. Outsourcing enables companies to focus on high-quality customer service by accessing skilled employees and advanced technology at a better price. Additionally, 88% of surveyed companies cited cost reduction as a primary motive for outsourcing, while others seek customized solutions and faster adoption of newer technologies.
Conclusion
In conclusion, creating a company store can be a valuable tool in enhancing employee engagement and recognition programs within organizations. By streamlining the recognition process and providing employees with discounted access to branded merchandise, companies can strengthen their work culture, boost morale, and align employee efforts with organizational goals. 
Additionally, recognizing employees on various occasions like their first employment anniversary or for everyday contributions can be an effective way to show appreciation and build a sense of belonging. With a well-planned recognition program and a budget in place, companies can effectively retain and motivate their employees to contribute towards their long-term success.