Published May 16, 2023
The History of Festival Merchandise
The history of festival merchandise shows how music brings people together and lasts through time. As the industry changes, merch becomes more vital for artists to connect with fans and establish their brands. Festival merchandise started with basic band T-shirts and has grown into a huge industry worth billions of dollars.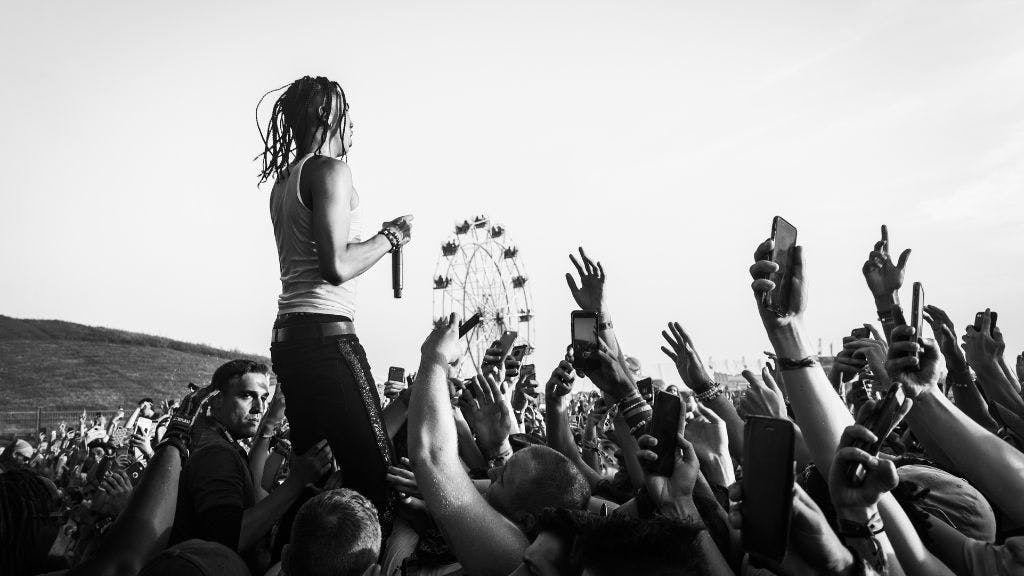 From the grassroots beginnings of Woodstock to the colossal commercial success of Coachella, the evolution of festival merchandise has played an essential role in the music industry's growth. With a rich history dating back to the 1950s, festival promotional merchandise has become an integral part of the fan experience and a significant revenue stream for artists. In this article, we will explore the fascinating journey of festival merchandise, delving into its origins, iconic moments, and the merchandising strategies that have shaped its evolution.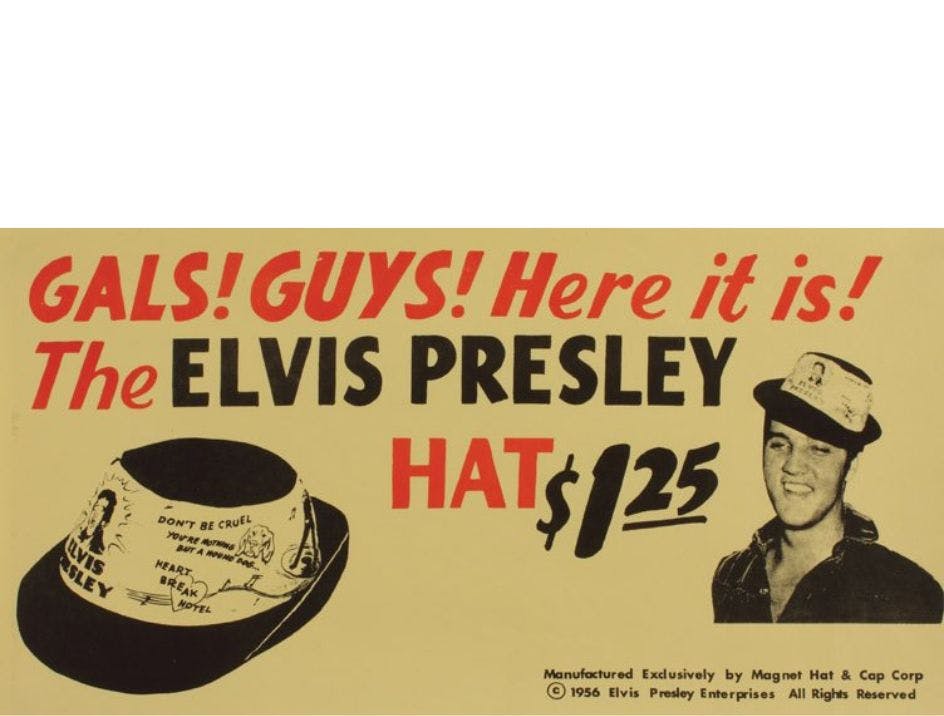 Vintage advertisement for one of the original band merch items, The Elvis Presley Hat (image credit: Elvis Presley News).


The Origins of Band Merch
The Birth of Band T-Shirts
The band T-shirt has come a long way since its humble beginnings. Its origins are difficult to trace, but it's thought that the teenage 'bobby-soxers' of the 1940s sparked its creation by scrawling the names of their favorite musicians across their clothes and wearing them proudly. The first printed T-shirt promoting an artist emerged on the music scene in 1956 when Henry G. Saperstein approached Elvis Presley with a merchandising plan. As a result, official Elvis fan merch was sold in retail stores across the United States.
Bill Graham and the Rise of Concert Merch
It was in the late 1960s that rock concert promoter Bill Graham saw the potential of using T-shirts as "walking billboards." He started selling Grateful Dead merch, with its iconic tie-dyed hues and skeleton prints, at their concerts. Graham's innovative approach to fashion merchandise laid the foundation for the modern trend of festival merchandise.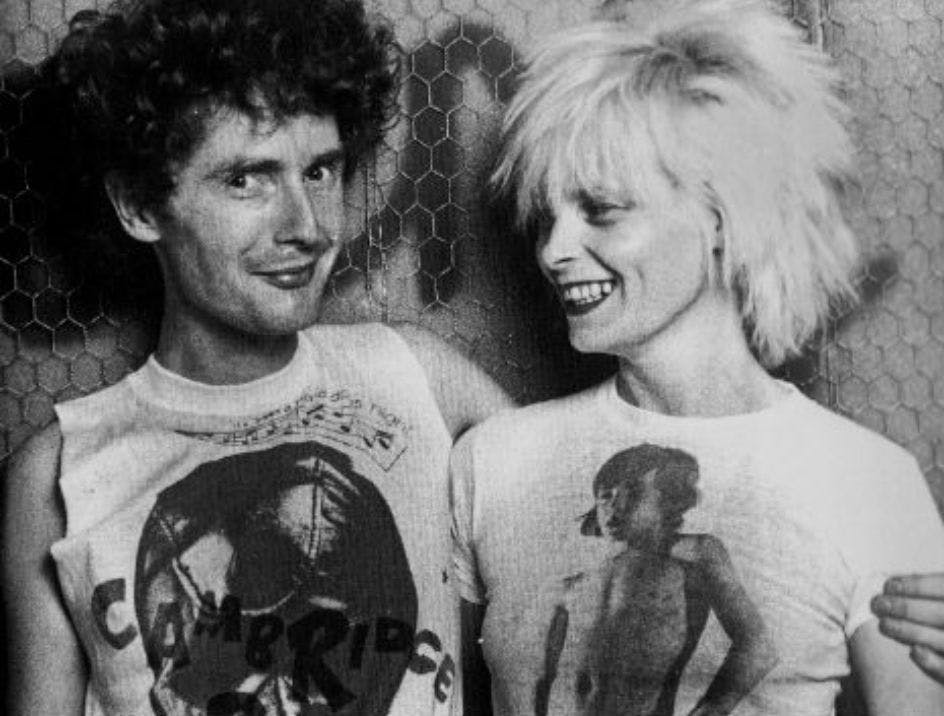 Black and white photo of Vivienne Westwood posing in one of the iconic Sex Pistols band tees that she designed (image credit: Dangerous Minds).

The Evolution of Merch Through the Decades
The 1970s: The Golden Age of Tour Merch
The 1970s furthered the appeal and success of selling band merchandise, especially T-shirts, contributing to increased revenue for bands and management teams who had the foresight to capitalize on their commercial appeal. AC/DC was one of the first rock bands to make more money in T-shirt royalties than ticket sales during their first worldwide tour, followed by bands like KISS, The Rolling Stones, and The Beatles.
The 1980s: The Punk Movement and Vivienne Westwood
The punk culture of the 1980s brought a fresh wave of political and radical messages to band merch. Vivienne Westwood and her partner Malcolm McLaren revolutionized the band T-shirt with anarchic slogans and a 'fuck off' attitude, creating iconic punk tees that eventually infiltrated the mainstream fashion industry.
The 1990s: Grunge, Hip Hop, and the Rise of Music Merch as Fashion
In the 1990s, band T-shirts continued to gain popularity as they became part of streetwear and high fashion trends. Iconic tees from bands like Nirvana and Ramones, as well as the emergence of hip hop design legends like Cey Adams (creator of the Run-DMC tees), further solidified the relationship between music merch and fashion.
The Impact of the Digital Age on Festival Merchandise
The Experiential Economy and the Growth of Music Festivals
The digital age has seen a shift in consumer preferences, with people more likely to spend money on experiences over material goods. As a result, the "experiential economy" has grown, with music festivals becoming a key part of this trend. In the United States alone, more than 32 million people attend music festivals each year.
The Rise of Online Merch Stores and Custom Merch
The internet has also played a significant role in the evolution of festival merchandise. Online merch stores have made it easier for artists to sell their branded merchandise directly to fans, often bypassing traditional retail outlets. Additionally, the advent of custom merch services has allowed fans to create unique, personalized items to show their support for their favorite artists.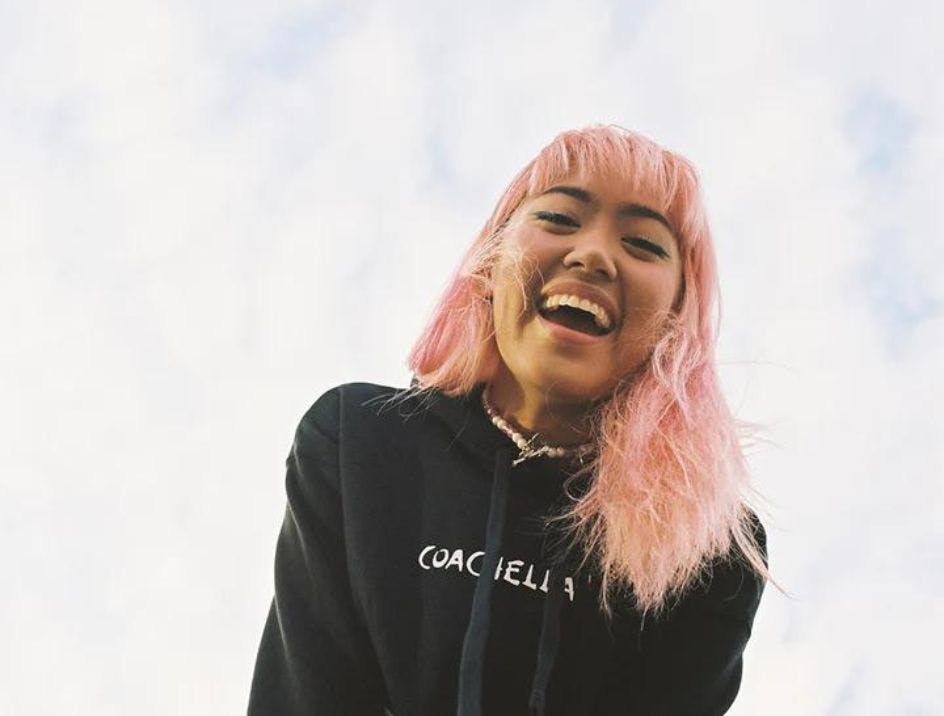 Coachella has a year-round merch store where people can buy sweatshirts like this one (image credit: Coachella).


The Business of Festival Merchandise
The Growing Importance of Merch Sales for Artists
With the decline of traditional record sales and the growth of streaming services, merch sales have become a vital revenue stream for artists. In fact, merch sales can account for anywhere between 10 to 35 percent of an artist's revenue. Concert merch, in particular, has proven to be extremely lucrative. For example, Justin Bieber's shows can gross $400,000 in merchandise sales.
The Influence of Big Music Promoters on Festival Merchandise
Large corporate live music promoters, such as Live Nation and AEG Live, have had a significant impact on the way festival merchandise is produced and sold. By controlling or partially controlling major festivals like Coachella, Lollapalooza, Outside Lands, and Governors Ball, these promoters have streamlined the merchandising process, making it easier for artists to capitalize on the lucrative market of festival merchandise.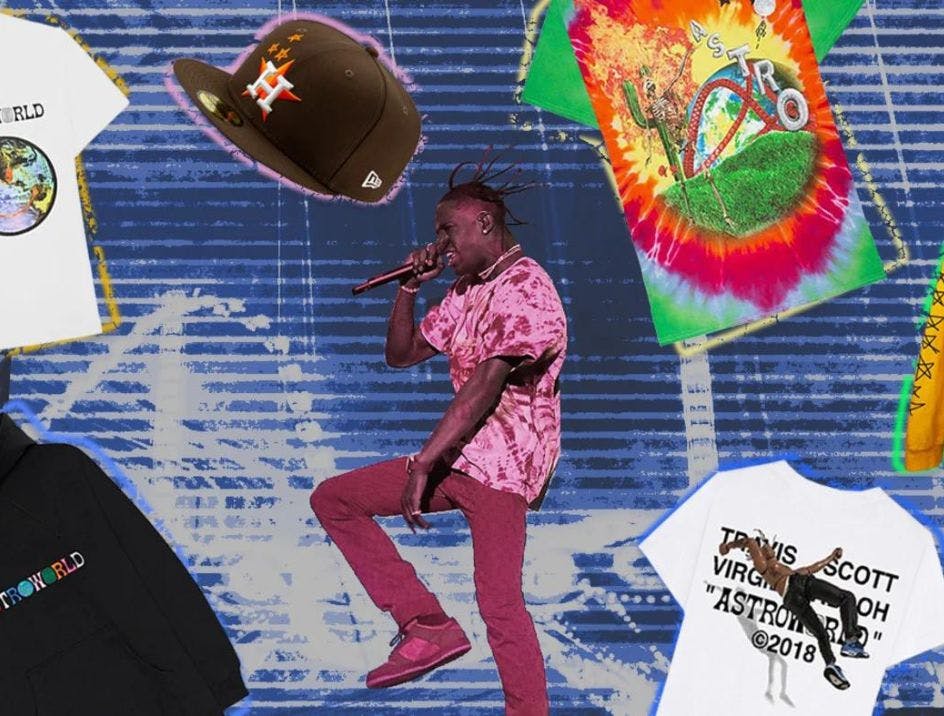 Travis Scott's Astrowold Merch collaboration with Virgil Abloh was a huge moment in showing the power of fashion merchandise as a revenue stream for artists and designers (image credit: Complex).


The Future of Festival Merchandise
The Role of Merch in Marketing and Branding
As the music industry continues to evolve, merchandising strategies will play an increasingly important role in marketing and branding. Artists will need to find creative ways to engage with their fans through unique, limited-edition merch that reflects their identity and values.
Collaborations and High-Fashion Influences
Collaborations between artists and high-fashion designers or brands have become a popular trend in recent years. Examples include Travis Scott's Astroworld merchandise created in partnership with style icons like Virgil Abloh and Heron Preston, as well as Lil Wayne's Tha Carter V merchandise made in collaboration with 14 designers and brands. These collaborations not only generate excitement and interest among fans but also elevate the status of festival merchandise as a fashion statement.
Iconic Festival Merch Moments

Woodstock: The Original Festival Merchandise
The iconic 1969 Woodstock festival marked the beginning of festival merchandise. Although limited in selection, the merch available at Woodstock captured the essence of the event and paved the way for future festival merch trends.
Coachella: The Merchandise Revolution
Coachella has become synonymous with innovative and trendsetting festival merchandise. From collaborations with high-fashion designers to limited-edition capsule collections, Coachella's merch offerings have consistently pushed the boundaries of what festival merchandise can be.
The Rolling Stones' RS No. 9 Carnaby Store
The Rolling Stones' first flagship store, RS No. 9 Carnaby, is a testament to the power of merchandise in the music industry. The store not only sells exclusive apparel and limited-edition collaborations but also features a customizable T-shirt station where fans can create their own unique designs.
Conclusion
The history of festival merchandise is a testament to the enduring power of music and its ability to connect people across generations and cultures. As the industry continues to evolve, merch will undoubtedly play an increasingly important role in the way artists engage with their fans and build their brands. From its humble beginnings as simple band T-shirts to its current status as a multi-billion-dollar industry, festival merchandise has come a long way and shows no signs of slowing down.