Published March 13, 2020
Why Custom Socks Make the Best Volunteer Gifts
Finding the right volunteer gifts can be rough. What's thoughtful and not going to be thrown away after a week? Here's why you should give custom socks out to your next round of fearless volunteers.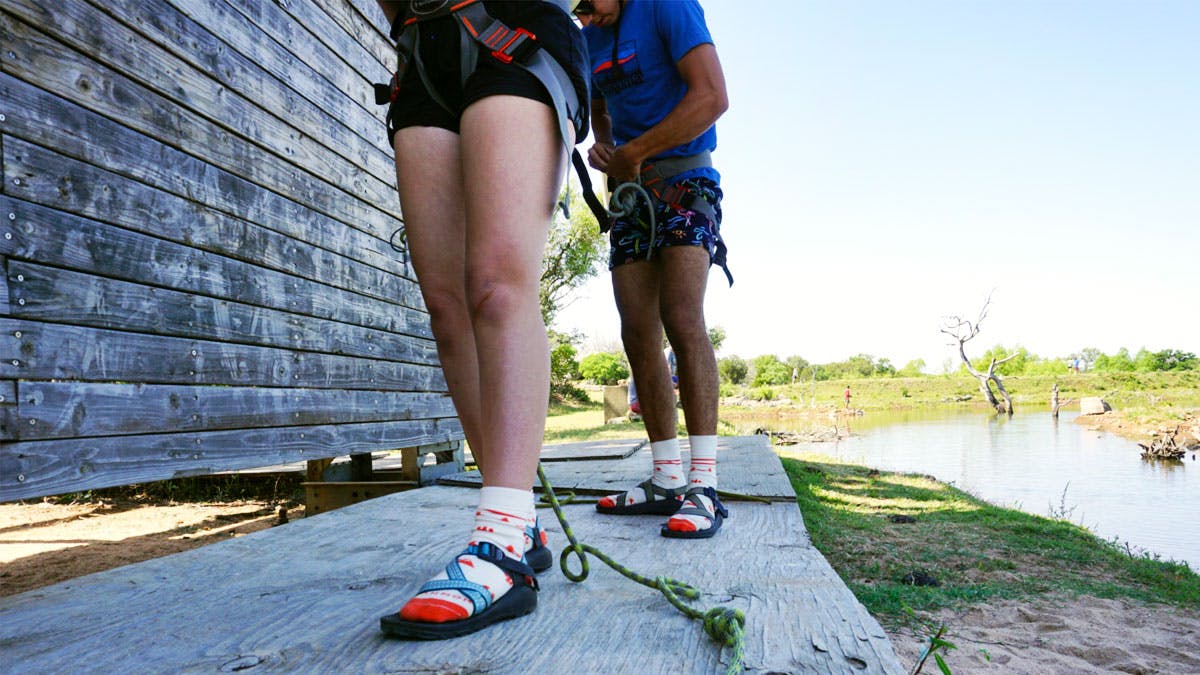 You have creative control The beauty of custom socks is that the design options are endless. If you want the skyline of Chicago, your personal sock designer can make that happen. Maybe your organization wants to celebrate an MVP volunteer or multiple volunteers. Go ahead and slap their face on a pair. Designs can range from classy, business profesh all the way to Lisa Frank-Esque rainbow socks. No need to box yourself in because the customization options are endless!
...or not
Here's the thing, some of us are not so creatively-inclined and find the design process overwhelming and that's ok. If you don't want to, you don't have to. A professional sock designer is assigned to you, once you fill out the form. They spend their working hours coming up with four different sock design options for you to choose from. You can ask for revisions or not. It's totally up to you and your needs.
You can even customize the packaging
Being thoughtful is an art form and the devil is in the details. Custom packaging allows you to put together an entire experience around special gifts. From adding a special note to volunteers to designing a custom box, up the hospitality by creating a whole gift-giving experience with thoughtful wrapping and packaging.
Your wallet will love you
Are you ready to elevate your volunteer swag?