Published June 29, 2022
Why Do Companies Give Out Swag at Events?
What is swag? It's a somewhat familiar term…let's learn more about it!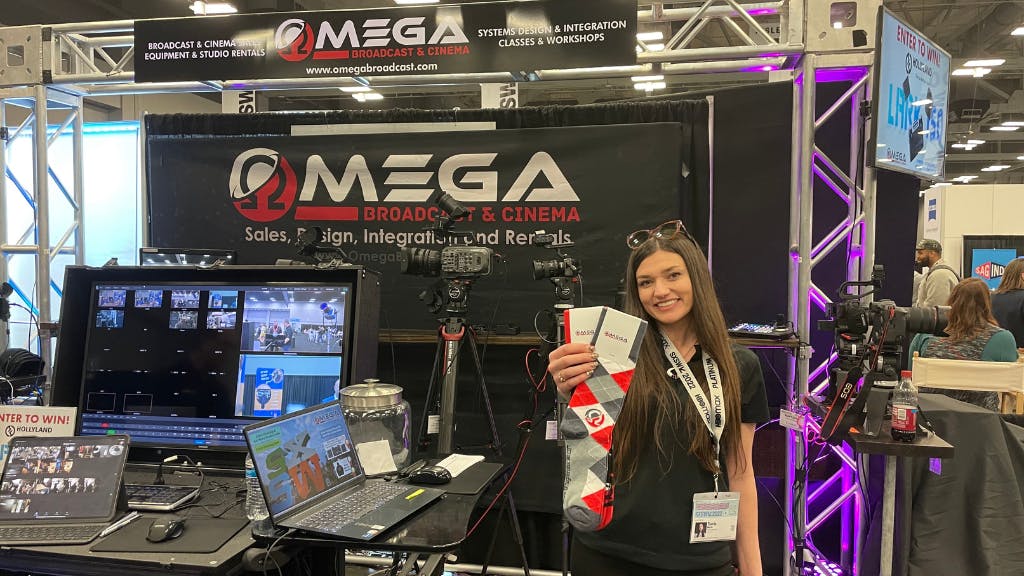 Swag is a term used to describe promotional items and merchandise that businesses give away to customers, potential customers, and the public.


Companies use swag as a marketing tool because it can be an inexpensive way to promote their brand, generate goodwill, and reward loyal customers. Swag can also increase the visibility of a company in the marketplace by giving people something tangible to remember them by.

Some companies use swag as part of their branding strategy, coming up with giveaway ideas for all different types of events. Some companies even make custom swag for each event they attend. It's crucial to plan for custom gifts in advance for a quick turnaround time.

The most common type of swag that you would see at an event would be stress balls, lip balm, or keychains with the company's logo on them. These are usually giveaways for people who attend the event. But these get boring over time… and we implore you to look into new and trending giveaway items.

Let's dive into swag and its use for your marketing strategy!


The Role of Swag in Marketing & How to Use It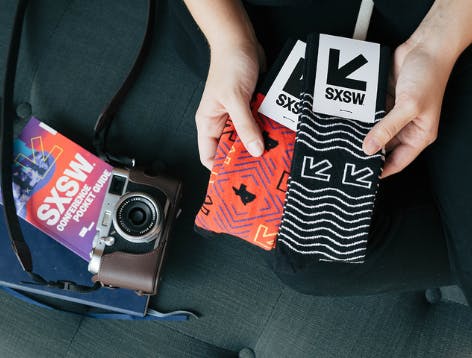 The marketing world is becoming increasingly competitive, and companies are looking for new ways to stand out. Many companies use swag as a way to promote their brand or product. Today, it is not just about the number of products you are giving, but also about the quality of the promotional materials and how they are distributed.

Companies can use swag to build relationships with customers, prospects, and employees. The swag can be a small token that can be given out at events, or it can be used as a reward for completing surveys or quizzes on social media platforms such as Instagram or Twitter.

Now that we clearly define swag, how can you use it?

The first way is by giving away branded items at a trade show. These branded items are usually inexpensive and easy to carry around. Companies give them out to drive traffic to their booth, create a positive association with the company's brand and make conversations memorable.

The second way is using swag as a marketing tool for your product launch or event. These are usually more expensive items that are given out at events such as conferences, sporting events, concerts, pop-ups, etc. They are used as promotional giveaways and can be used as collector's items for people who attend the event to remember where they got from it.

The third way is by using swag to incentivize customers (or potential customers). Whether it is a freebie giveaway on social media or a call to action through email marketing.

Types of Swag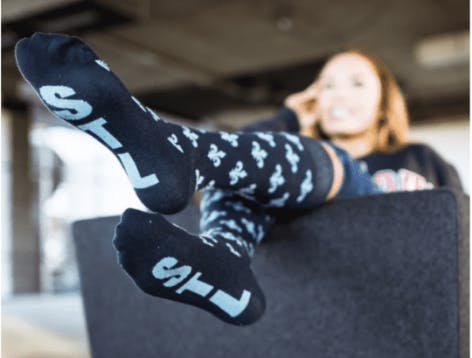 Have you ever been to an event and walked away with a bag full of freebies? Well, those freebies are called swag.

There are three main types of swag: standard event swag, custom event swagger, and various promotional items.

Standard event swag is the most common type of promotional item that you can find at events. It usually includes pens, keychains, stickers, and other small items. 

Custom event swag is a more thoughtful form of promotion that provides for things like mugs with company logos or t-shirts with company slogans.

Various types of promotional items are anything from candy bars to water bottles to hats to socks - these are all popular items for companies to hand out at events as well.

Swag is a term used for promotional items that are given to the participants of an event. It is usually seen as a reward for attending the event or as a way to promote the company.

The most basic types of swag are t-shirts, pens, and water bottles. Some companies will even give out custom branded products such as umbrellas or keychains. Other companies will give out items specific to the event they are holding, such as tickets or posters. However, there are many more different types of promotional items that can be given out at events.

Examples of Swag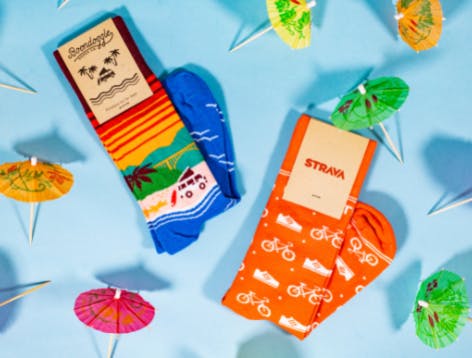 Marketing with swag is a great way to promote your business. Swag is an acronym for "stuff we all get," It refers to promotional products that are given away at events, trade shows, or other marketing activities.

Some examples of swag include:

Pens: Pens can be given away to promote a company's logo or name. They are often given away at conferences and meetings as well.

Stickers: Stickers can be used for the same purpose as pens, but it is more cost-effective for companies with smaller budgets. They can also be given away at conferences and trade shows.

Keychains: Keychains are another low-cost item that can be used to promote a company's name or logo. They are also often given away at conferences and trade shows as well.

Socks: A growing number of companies want something more memorable, lasting and creative, opting for custom socks. Socks are a great example of branded swag because they are small and relatively inexpensive, but they also make great gifts for employees and clients.

Socks for Swag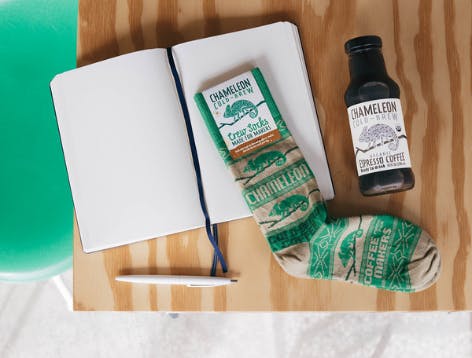 Socks are arguably one of the best options for swag because not only are they functional, but can be customized or branded with a company logo or design.

Socks are an excellent giveaway for trade show events. They are inexpensive, and people love to wear them. In addition, they can be branded with the company logo or message.

There are many different styles of socks, like crew socks, ankle socks, knee-high socks, and so on. Regarding design options, there is no limit to what you can do with your custom pair of socks.

Socks are one of the most popular items to use as trade show giveaways. They are practical, where one size fits most and valuable. This is why they are great for companies that need to promote their business at events.

Many companies have been using custom socks as promotional merchandise for their internal company events as well. They come in many different styles, custom colors, and designs, so there is something for everyone!

How to Market With Swag?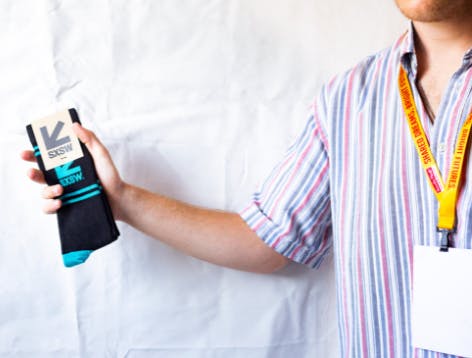 There are many ways to market with swag. You can use promotional items to get your message across and be remembered. You can give away free stuff at-event promotions, use it as a promotional item, or create gift baskets that you give away as gifts in exchange for feedback on your products or services. 

Marketing with swag is a popular marketing strategy to get people's attention. It can be used for a variety of marketing channels, like event marketing, as well as social media marketing. People love free things, so always plan ahead for quick turnaround times to use free shipping to save on costs.

Tips on Marketing With Swags to Grow Your Business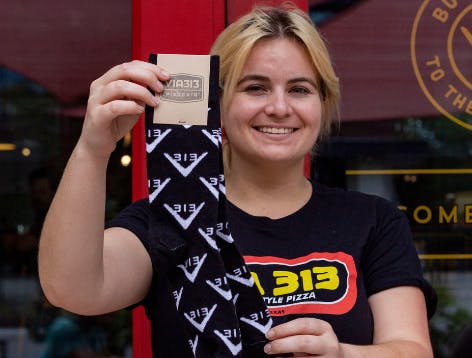 There are many ways you can use swags to grow your business, and here are some tips on how you can do that:

- Use social media influencers to promote your business. You can set up a giveaway with them by giving them a free product in exchange for promoting your brand on social media.

- Create customized swag for events like conferences, event promotion, or trade show giveaways. It will help you stand out from the other brands who make generic t-shirts and pens.

- Give away freebies at party events like concerts or sporting events.

Other ideas:

1. Give your customers a chance to share their thoughts on your products by giving them swag after answering questions.

2. Use swag to promote your brand recognition and grow your business recall

3. Create a strong visual identity for your business.

4. Use design-oriented swag to attract attention.

5. Consider the environment where you will give out swag.

If you're looking for a company to purchase custom socks from for trade show giveaways or event promotions, Sock Club is the place for high-quality branded swag. 

Any custom design, we can have printed or branded. You just need to send us a logo. We also offer fast shipping for fast turnaround times (as little as 5 days!). Check us out for a variety of options for socks for your upcoming branded swag needs.