Published July 28, 2022
Why Your Team Needs Custom Soccer Socks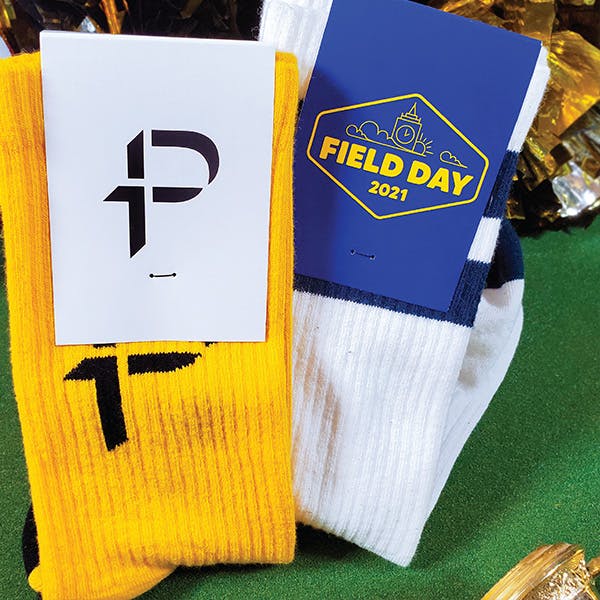 Anyone who manages or plays on a soccer team can tell you how exciting and committed players are to their team and the sport. You may not know that they feel even more excited about building team spirit and sportsmanship with each other.

One of the ways to build team spirit and sportsmanship among soccer teammates is by buying custom soccer socks. This inexpensive personalized soccer sock is a powerful force connecting teammates, making them feel more like a team. 

Benefits of Custom Team Soccer Socks for Your Team 
Aside from style and aesthetic purposes, there are several reasons why you need to buy custom team soccer socks.

#1. Build team spirit
Building team spirit is one of the most important reasons you need to buy custom team soccer socks. Players who feel good about themselves will perform better and be better teammates. When players are better teammates it builds camaraderie and increases your soccer team spirit. One of the best ways to build team spirit is to get them uniforms they feel good in and you can start with custom logo soccer socks. 

#2. Build team excitement 
There's something special about a fresh start or change. You've probably experienced a similar feeling by getting a new apartment, new car, new job, or even as simple as a new shirt. Fresh, new, and exciting soccer uniforms can help bring life back into the game. Players will feel excited to play again. So instead of settling for boring uniforms, design your custom youth soccer socks today. 

#3. Increase team performance
Custom athletic soccer socks are made with soft materials that protect the feet and improve performance, comfort, and durability. With custom soccer socks, you don't have to worry about your team performing poorly due to discomfort. Sock Club athletic crew socks are made with compression in the calf and arch, as well as, extra cushion in the heel and toe. This makes sure your athletes can withstand any long tournament weekend.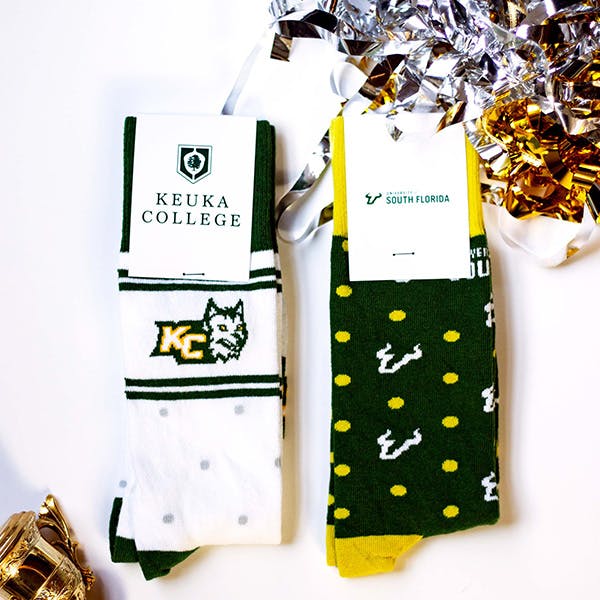 What to Look for When Buying Custom Youth Soccer Socks
Custom athletic socks are different than just your everyday wear sock. Each part of an athlete's uniform can affect their mindset, their performance, and even their health. Therefore, it's important to pay close attention to details when looking for custom team socks. 

#1. Material 
Your custom sports socks need to be high-performance and last throughout an entire season. They face much more strenuous use than your day-to-day socks, so they should be designed for durability. Both cotton custom crew socks and nylon (moisture-wicking) are high-performance fabrics that are perfect for athletes.

You should also make sure that your knee-high socks have enough elasticity that they will stretch over shin guards in order to meet uniform requirements.  

#2. Design 
The Sock Club design team can get extremely creative with your custom sock design so anything is possible. Just make sure you check with your league for any uniform restrictions. We also offer over 50 different yarn colors, so we can match almost any team branding!

Your team can order simple custom logo soccer socks, request a design with your team motto, or even ask our designers to create something completely unique. 

#3. Turnaround Times 
When evaluating a custom sock supplier make sure you choose one that will meet your delivery deadline requirements. In today's supply chain product sourcing can take weeks and even months for some companies, especially if they're importing from overseas. 

Luckily, Sock Club has the fastest turnaround time in the industry at just 5 days for our made-in-USA custom athletic socks! The ordering process is as simple as sending us your logo/design requests and we will send you a virtual proof in 1 business day. This makes sure you receive your custom team socks just in time for the start of the season. 

What Makes Sock Club Custom Athletic Socks Different?
You have a lot of options when it comes to choosing a custom sock supplier, but here is why you should choose Sock Club: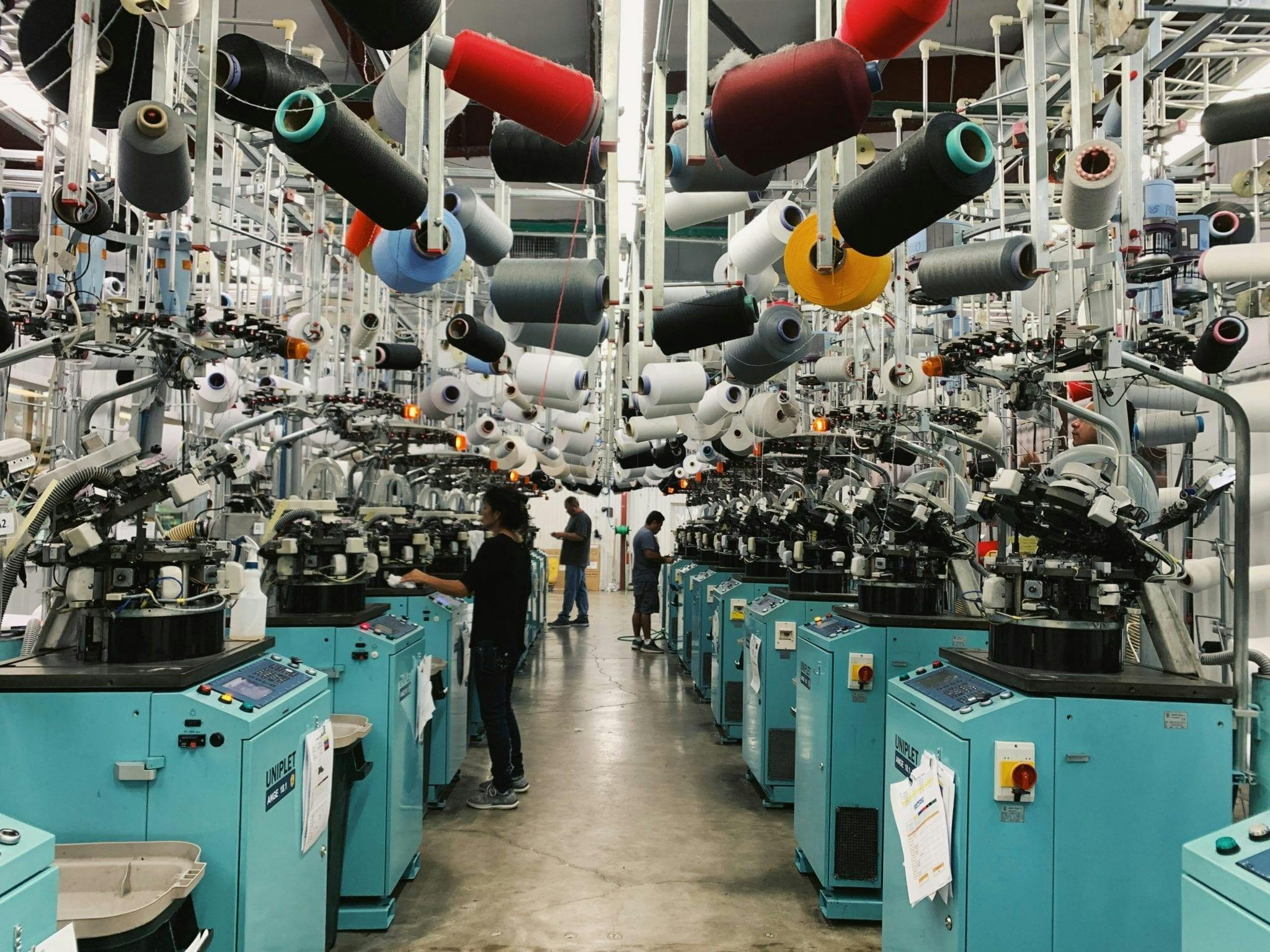 #1. FREE Designs 
We send you free designs with unlimited revisions in as soon as one business day. Custom soccer socks are unique ways to make teammates feel appreciated and connected and we want to help you do that for your team. A great design can help your soccer team stand out, make them feel special and appreciated, and overall help with team camaraderie. 

#2. One-size-fits-most
When ordering soccer team uniforms it can be overwhelming trying to keep up with everyone's sizes. This is why we offer a one-size-fits-most option so you can focus on getting the perfect design instead of the perfect size. 

#3. Easy Ordering 
We offer three different ordering options and they are all free. You can send us your logo and have our designers create a completely custom team sock design. You can also utilize our easy-to-use guided builder that allows you to choose colors and designs. This is a great option if you want to involve your entire team in the design process. Lastly, we offer a free downloadable template for people with Photoshop or Illustrator skills who want to be more hands-on with the design process.