Client Spotlight
Branded Socks Are A Stylish and Practical Giveaway for Palisades Canyon
Palisades Canyon is dedicated to creating connections through their personalized gift boxes and customized gifting experiences. Their collection includes a wide range of personalized and custom gift boxes that are perfect for employees, clients, co-workers, friends, and family. Whether you're looking for a thoughtful gift for a special occasion or a unique way to express your appreciation, they have you covered. 
Founder Jordan Moore puts it this way: "Think of us as an extension of your marketing team. We love innovating new ways to drive engagement through gifting."
Moore got the idea to start Palisades Canyon by seeing corporate swag that was, to put it kindly, unsuccessful in achieving its intent.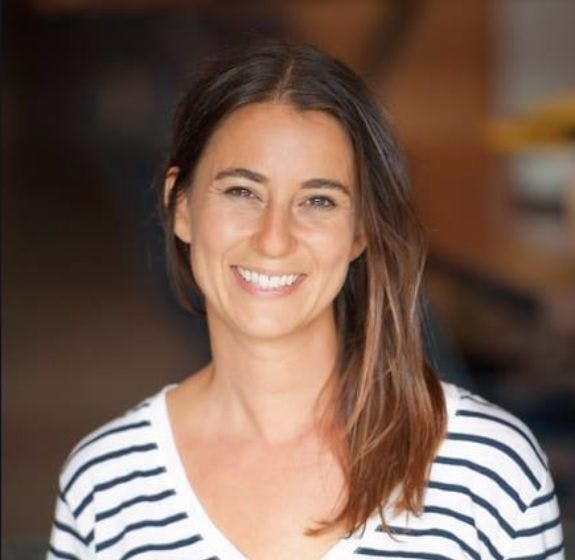 Palisades Canyon Founder, Jordan Moore


"The idea for Palisades Canyon came when I was working for a CEO and I found bag after bag of unused corporate gifts shoved into a cabinet in her office," says Moore. "It struck me as not only an environmental waste, but also a wasted opportunity for the gift-giver. The marketer in me began imagining interesting ways to brand gifts that go beyond knick-knacks. I get a thrill out of creating gifts that help companies tell a story and contain items that people are sure to use and enjoy."
Palisades Canyon not only reduces environmental and social impact by giving useful gifts, but also through the sourcing of their products.
The Palisades Canyon website describes their philosophy as such: "Every gift you purchase from Palisades Canyon supports the multiple small business vendors that supply our products. We take conscious curation seriously. We work hard to source products that fall into at least one of the following categories: locally made, artisan made, ethically sourced, woman-owned, and/or BIPOC-owned."
"In addition, we donate 5% of gift box sales to The Southern Poverty Law Center which is an organization fighting hate, teaching tolerance and seeking justice. These are three causes that mean a lot to us and we are proud to support them."
The Palisades Canyon team first heard about Sock Club through another gifting company. They loved the fact that custom socks are a practical item that people will actually use, but chose Sock Club in particular because of the reduced environmental impact that our Made in USA custom socks have on the environment from fossil fuel emissions.
Plus, as a design-centric company, our customization options and free design services were a huge bonus! "I love the packaging and the ease of use on your site. Being able to have a design customized for me was a huge bonus," says Moore.
For their first project with Sock Club, the Palisades Canyon team designed a gift that was full of a mix of high end snacks and corporate swag sure to be used. Moore said of the client's reaction, "Sock Club was a huge hit!"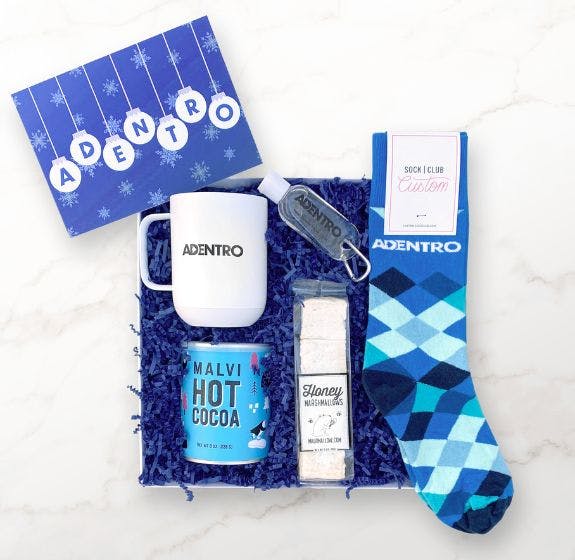 Sock Club's custom socks are sure to be a part of many of their boxes to come. "I would recommend Sock Slub for an order of any size - it's a no brainer," says Moore. "Stylish product that is a huge hit."
The Sock Club team feels the same way about Palisades Canyon! If you are looking for an ethically-sourced, stylish, and unique box for a corporate gift, they are a fantastic resource for you. Just make sure to request socks in your box! :)