Client Spotlight
Branded Socks Help Elevate Foundation's Annual Golf Tournament Achieve Goals
A grassroots community development non-profit foundation, Elevate has spearheaded projects and made investments in education, basic human needs, and care for the neglected across the Greater Lehigh Valley since 2019.
According to their website, their mission is "to uplift communities through sustainable investment in our Three Pillars of Service: basic human needs, education, and care for the neglected."
The Elevate team are always looking for paths to make sustainable changes within their community from the standpoint of equipping individuals with the tools it takes to succeed in the long term.
President of the Elevate Foundation, Bill Rowe, said that reaching new people is a consistent challenge that the organization faces.
"Being a youthful organization, we just have to get our name out there in a variety of unique ways to ensure we are reaching the correct audience, not only for partnerships but to reach those who need us most," said Rowe.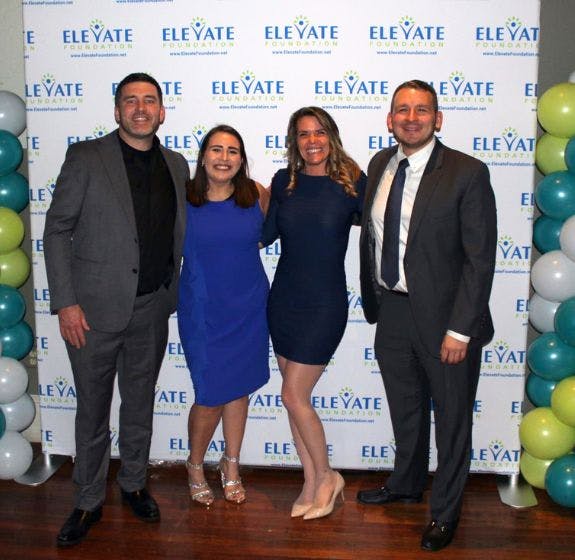 The Elevate team hosts an annual golf tournament in an effort to reach the correct audience for fundraising, and found Sock Club in a search for golf tournament swag.
"Our socks will be given to attendees of our charity golf tournament. The goal is to make branded socks our signature for the event each year," said Rowe.
Sock Club ended up being the right fit for the Elevate team because of the high quality custom socks that we offer, as well as the ease of ordering.
Said Rowe, "excellent communication, excellent product. High quality accompanied with exceptional pricing, easy to work with, and willing to provide sampling. It's a no brainer!"
Rowe and his team plan to make the custom socks an annual gift at their golf tournament. 
To get started on your custom golf tournament swag, click the button below or email us at custom@sockclub.com.