Published June 19, 2023
10 Steps to Planning a Company Holiday Party
In this guide, we'll show you how to plan the perfect company holiday party step by step. So, let's get started and create an unforgettable celebration for your team!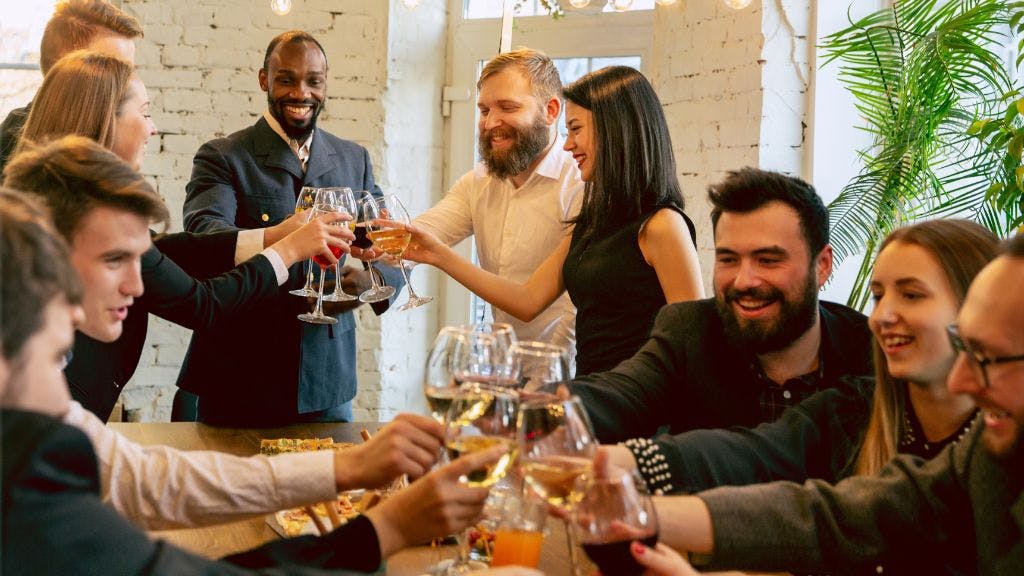 The holiday season is almost here, and planning a company holiday party is exciting. We want to make it a memorable event! There are many things to think about, from picking the right date to choosing a theme and organizing entertainment.
Step 1: Choose a Fun Theme
When planning a company holiday party, the first thing to decide is the theme. The theme sets the mood and makes the party festive. Think about what your company stands for and what your employees like when choosing a theme. 


You can go for a Winter Wonderland, Ugly Sweater, or Black-Tie theme. Make sure it matches your company culture and gets your team excited. This theme should extend to the corporate gifts for employees or executive gifts distributed at the event.
Step 2: Decide on the Date and Time
Timing is important for your holiday party. To make sure everyone can come, schedule the event well in advance and consider when your employees are available. Avoid picking a date that clashes with major holidays or busy travel times. Early December or mid-January are good choices. 
Also, decide if the party will be during work hours, after work, or on the weekend. Each option has its pros and cons, so choose what works best for your company and employees.
Step 3: Make the Guest List
Start by inviting all your employees when making the guest list. Think about whether you want to include their families or let them bring a plus one. It might add to your overall budget, but will help with employee appreciation initiatives and retention. 
If your company has good relationships with clients or partners, you may want to invite them too. Inviting customers or clients to your holiday party, or hosting a separate one for them, can create even stronger brand loyalty. Just remember that holiday gifts for clients are usually a part of this strategy, so you should come up with some gift ideas for clients.


Remember that the number of guests will affect the venue, budget, and logistics, so plan accordingly.
Step 4: Find the Perfect Venue
Choosing the right venue is important to make your holiday party memorable. Consider the number of guests, the atmosphere you want, and any special requirements. 
You can go for an elegant ballroom, a cozy restaurant, or an outdoor space that stands out. Make sure the venue matches your theme and provides what you need. You can look into all-inclusive packages to simplify the planning process.



Step 5: Plan Your Budget
Before getting into the details, set a realistic budget for your holiday party. Consider everything you'll need, like venue costs, decorations, entertainment, food and drinks, and other expenses. Planning your budget early on helps you make informed decisions and make the most of your resources. Remember, you can create a memorable event without spending too much money if you plan carefully.
While the specific split may vary depending on what's important to you and the nature of your party, here are some general suggestions for splitting up your budget:


Venue and Rentals: Allocate approximately 25-30% of your budget to cover the cost of the venue rental, including any necessary equipment or furniture rentals.
Food and Beverages: Allocate around 35-40% of your budget to ensure you can provide delicious food and a variety of beverages for your guests. Consider factors such as catering services, menu selection, and any dietary preferences or restrictions.


Entertainment and Activities: Allocate about 15-20% of your budget to provide engaging entertainment and activities. This can include hiring performers, renting equipment for games or interactive experiences, or booking a DJ or live music.
Decorations and Ambiance: Allocate around 10-15% of your budget to create a festive atmosphere through decorations, lighting, centerpieces, and other visual elements that align with your chosen theme.
Gifts and Favors: Allocate about 5-10% of your budget to show appreciation to your employees and guests with thoughtful business gifts or party favors. Consider personalized items or branded corporate gifts that reflect your company's culture and values.
Miscellaneous Expenses: Allocate a small portion, around 5%, of your budget for unexpected or miscellaneous expenses that may arise during the planning process.
Remember that these percentages are just general guidelines, and you should adjust them based on the specific priorities and requirements of your company party. Flexibility is key, as it allows you to allocate resources where they will have the most significant impact and create a memorable experience for everyone attending.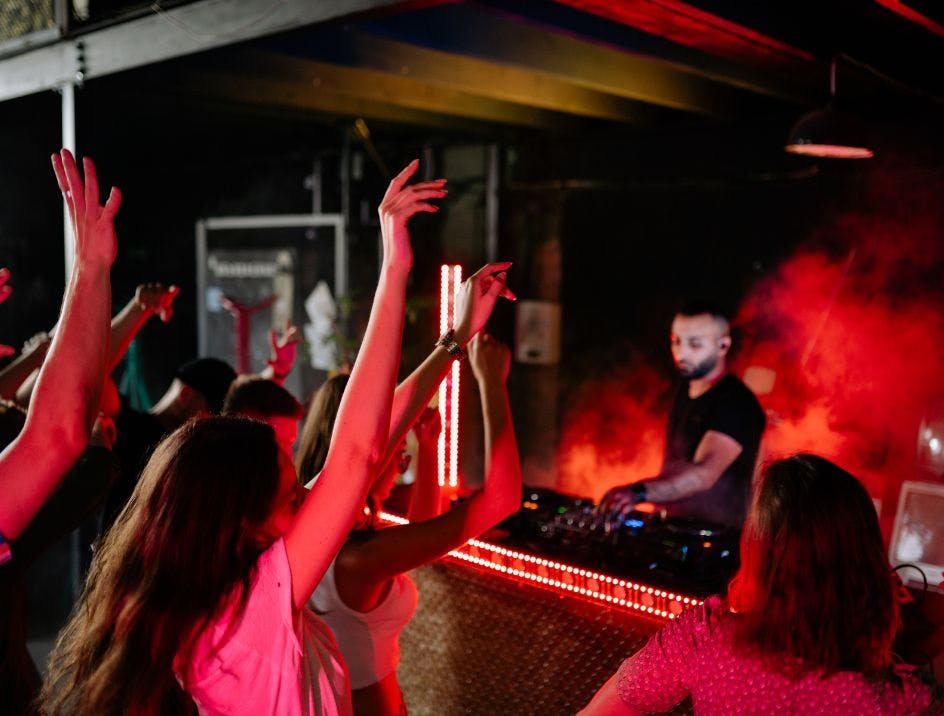 Step 6: Choose Exciting Entertainment
Entertainment is important to create a fun atmosphere at your holiday party. Think about options like live music, DJs, or hiring performers like magicians or comedians. 


Tailor the entertainment to your chosen theme and what your employees like. You can also add interactive elements like photo booths, casino games, or virtual experiences. The goal is to make sure everyone has a great time and leaves with happy memories.


When looking for local entertainment options, start by exploring your community's resources. Check out local event listings, community centers, and cultural organizations. You can also reach out to local bands, DJs, or performers who specialize in holiday-themed entertainment. Consider their availability, expertise, and reviews from previous clients. 
It's essential to communicate your specific needs and budget to ensure a successful booking. Don't forget to inquire about any additional requirements, such as equipment or space, to make sure everything is well-prepared for a fun-filled event.
Step 7: Delicious Food and Drinks
Food and drinks are a big part of any holiday party. Choose a menu that caters to different dietary preferences and matches the theme. You can have a plated dinner, a buffet, or different food stations. Make sure the options are tasty and look good. 
Also, consider any special dietary restrictions or allergies your guests may have. Provide a variety of beverages, including alcoholic and non-alcoholic options, to suit everyone's tastes.



Step 8: Decorate to Impress
Decorations create a festive atmosphere and bring your theme to life. Use festive lighting, centerpieces, and decorations that match your theme throughout the venue. Involve your employees in decorating by organizing a committee or asking for their ideas. 
Custom-branded decorations and personalized touches can add a unique flair and reinforce your company's identity. Some elements, like sunglasses and glow apparel, can even be taken home as custom corporate gifts. Remember, the visual appeal of the venue creates a lasting impression on your guests.



Step 9: Thoughtful Corporate Gifts
A thoughtful corporate holiday gift can leave a lasting impression and show appreciation to your employees and clients. Consider unique and personalized business gift ideas that align with your company culture and values. Custom-branded gifts, such as custom socks, can be a creative and practical option. 


Additionally, consider gifts that promote wellness, productivity, or relaxation, such as subscription boxes, tech gadgets, or spa packages. The key is to choose gifts that resonate with your recipients and leave a positive and lasting impression.
Step 10: Spreading the Word and Expressing Gratitude
As the planning process comes to fruition, communicate all the necessary details to your employees and guests. Send out invitations well in advance and provide all the relevant information, including the date, time, venue, dress code, and any additional instructions or activities. Express your gratitude for their hard work and contributions throughout the year and highlight the importance of coming together to celebrate and foster a sense of camaraderie. Encourage RSVPs and ensure clear and timely communication leading up to the event.



Conclusion: Celebrating the Season with Joy and Appreciation
Planning a corporate holiday party requires careful consideration and attention to detail. By following these steps, you can create a memorable and enjoyable experience for your employees and guests. Remember to infuse the event with your company's unique culture and values, creating a celebration that fosters camaraderie, appreciation, and joy. 
Let the holiday spirit guide your planning, and embrace the opportunity to create lasting memories and strengthen the bonds within your team. Happy planning and happy holidays!