Published May 17, 2023
12 Surprising Branded Merchandise Statistics
Branded merchandise is a powerful tool that businesses and organizations use to connect with their audiences. This blog explores the world of branded merchandise and reveals some interesting facts about why brands, corporations, festivals, and bands are using it for marketing.
Tatiana Arnold
Email Marketing Manager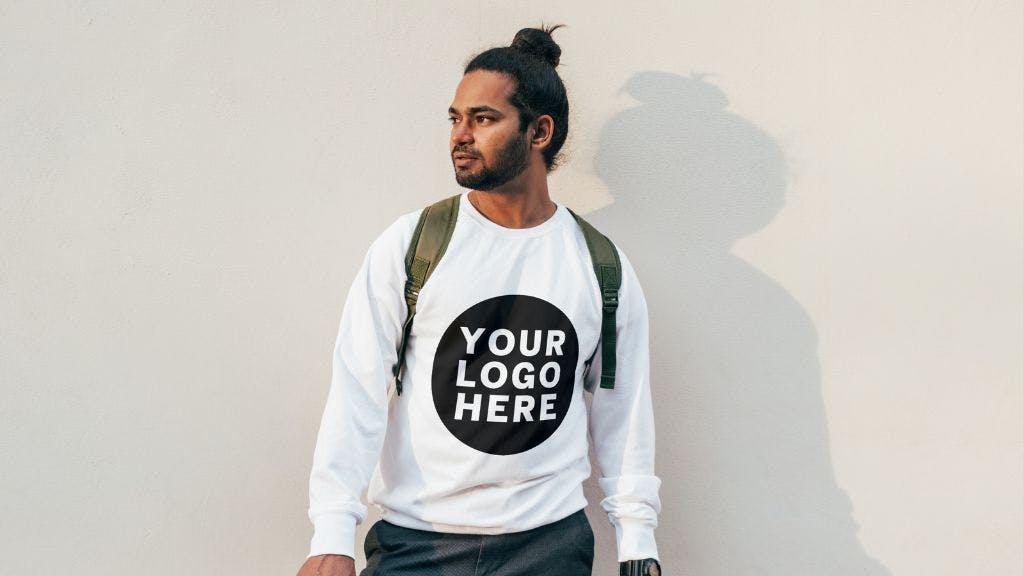 In this post, we dive into the world of branded merchandise and uncover some remarkable statistics that showcase why brands, corporations, festivals, and bands are embracing this powerful marketing tool. From eye-opening ROI figures to the enduring impact of promotional merchandise, we'll explore how tangible custom merch captivates audiences and leaves a lasting impression.


Nearly 100% of consumers say they are willing to go out of their way to get a promotional product. (Source: PPAI)
There is a lot of discussion about digital advertisements, but people tend to like corporate merchandise much more than online ads. In fact, consumers are almost 2.5 times more likely to have a positive opinion about merchandise compared to internet advertising. An astonishing 96% of people want to be informed in advance when companies offer promotional products.
About 53% of consumers have a more favorable impression of U.S. made promo products than those made anywhere else [Source: 2019 ASI Central].
One should also think about how the price difference between products made in the country and cheaper goods from China might become smaller if there are higher taxes on imports from China in 2019. Additionally, products made in the United States provide a stable cost because their prices don't go up or down due to changes in tariffs. 
Fan merch is a good money earner for businesses and influencers, too; early adopters of the YouTube Merch Shelf saw an increase in merchandise sales of up to 82%. (TubeFilter)
According to YouTube, content creators such as Lucas The Spider, Aphmau, and Phil De Franco, who were among the first to embrace the online merch store, have experienced significant daily sales growth. Lucas The Spider saw a 70% increase in unit sales, while Aphmau's fans purchased nearly 1,000 plushies, pillows, and blankets in the past two months. Phil De Franco's daily unit sales increased by 88%. Another channel, Garden Answer, which focuses on DIY gardening, saw a 21% increase in income by selling custom coffee mugs and apparel.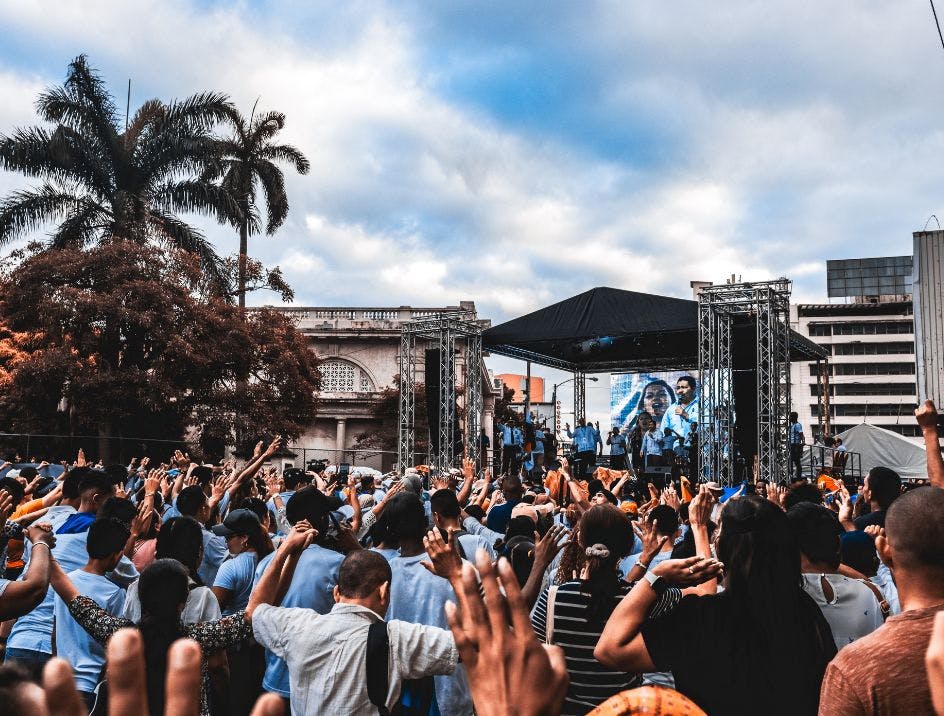 The average concert-goer spends $8.85 on tour merch at a concert (atVenu).
In 2021, the average amount of money spent per person on concert merch increased by 53% since 2019. In the first six months of 2022, it is continuing to trend higher, currently at a 5% increase compared to that average. However, when we look at the growth in spending based on the size of the venue, it is not consistent. Smaller venues experienced the largest increase in spending compared to 2021 and 2019. 
U.S. festival goers spend about $344 per festival. Of this, 10 percent (or $34) is on wholesale merchandise. (Inside Fashion)
According to Nielsen Music, around 23% of Americans buy artist merchandise at the venue. Matthew Yazge, Vice President of Brand Partnerships at Nielsen, explains that after people have bought their tickets and entered the venue, many of them head to the merchandise stand instead of purchasing music.
Music merch is an industry in its own right – one with global retail sales valued at $3.5bn in 2018 (The Guardian).
According to Jordan Gaster, the head of A&R at Sandbag, merchandise has become increasingly important in the past ten years. He explains that unless an artist is in the mainstream pop genre, they often earn more money from their merchandise than from their music recordings. This situation became even more pronounced during the pandemic when income from live performances vanished. 
The global Movie Merchandise market size was valued at USD 31888.34 million in 2022.
During the predicted time frame, it is projected that the movie merchandise market will grow at a Compound Annual Growth Rate (CAGR) of 4.12%. By the year 2028, it is expected to reach a value of USD 40,634.99 million. Movie merchandise is also known as movie derivatives. It refers to products that are created based on the characters, scenes, props, logos, and other elements in a movie. These products include toys, clothing, accessories, audio and video items, books, and everyday essentials. The production of these items is mainly influenced by the popularity and impact generated by the release of a movie.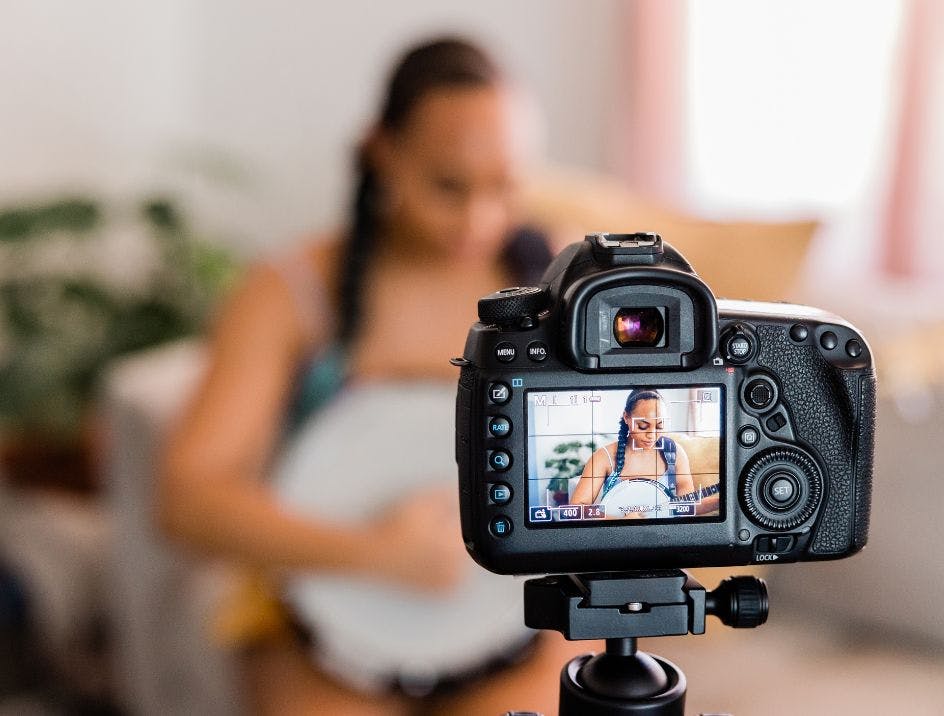 Analyzing top 30 content creators – 90% list t-shirts on their YouTube merch store. Followed by hoodies at 76%, and caps taking third place with 66%. (Printify)
When it comes to merchandising, apparel is the most popular choice. However, it's important to offer a variety of options to attract different fans. Create merchandise in different shapes and forms to cater to a wide audience. Successful creators understand this and offer various products such as stickers (43%), socks (26%), water bottles (23%), pins (23%), backpacks (23%), posters (20%), and other types of merchandise. By providing a diverse range of items, you can appeal to a larger number of fans.
72% of consumers believe that the quality of a promotional product is directly related to the reputation of the company. (Source: PPAI)

Recognizing this difference, numerous American companies have adopted promotional strategies to enhance their reputation for quality. These efforts are noticeable through two trends. Firstly, advertisements now place a stronger emphasis on the word "quality" and highlight themes like reliability, durability, and skillfulness. 


Brand recall is highest for apparel items, with 85% of people remembering the advertiser. (Source: ASI Central)
There is a greater chance that consumers will choose to engage with a company if they receive a promotional product. In fact, 85% of consumers worldwide remember the advertiser who gave them branded apparel. There isn't another form of advertising that strengthens branding as effectively as promotional products do.
The cost per impression for mugs and related products has been estimated to be close to $0.004
Promotional mugs play a crucial role in corporate branding and the promotional items industry. Studies indicate that their usability, affordability, durability, effectiveness, and low cost in terms of advertising impressions and recall make them a successful and strategic advertising solution for companies.
Adding a promotional product to the media mix increases the effectiveness of other media by up to 44% [Source: Sage Blog]
The digital age has transformed the world, causing businesses to strive hard to retain customers. However, pursuing a higher return on investment (ROI) doesn't always mean relying on constant TV advertisements. Promotional products continue to provide significant ROIs in marketing because of their impact on the public. According to a 2019 case study conducted by the Advertising Specialty Institute (ASI), branded merchandise still leaves a positive impression on consumers. The study revealed that people are nearly 2.5 times more likely to have a positive opinion about tangible branded products compared to advertisements.
Conclusion
In conclusion, this blog has delved into the fascinating world of branded merchandise, uncovering a wealth of surprising statistics that highlight why brands, corporations, festivals, and bands are enthusiastically embracing this powerful marketing tool. From impressive return on investment figures to the enduring impact of promotional products, we've explored how these tangible items captivate audiences and leave a lasting impression. 
Whether you're a business owner, marketer, or simply curious about the intriguing insights offered by branded merchandise, this blog has provided a glimpse into the compelling reasons behind its widespread adoption.