How To Request Free Samples Through Your Account
A guide to keeping your sample supply fresh with only a few clicks.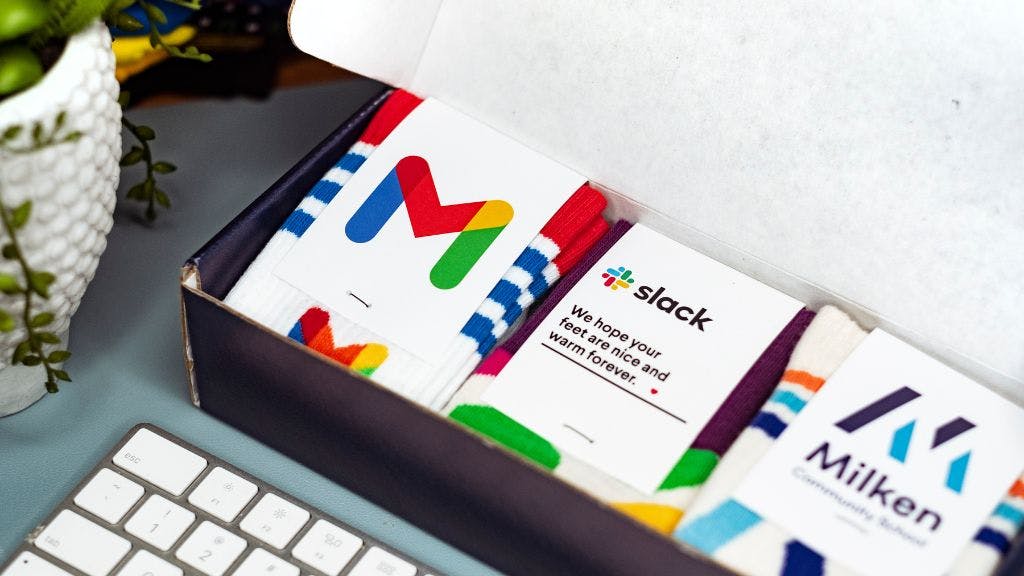 Our new user accounts are finally here! These new user accounts will allow you to keep track of past and current projects, easily reorder, quickly start new projects, and much more! If you are an existing customer, then this video will help walk you through requesting free sock samples in your new user account. If you are a new client, we're excited to work with you! You can get started by sending us your logo here, using our 3D DIY Sock Design Builder, or downloading our free sock design templates.

Step #1: Login
Login to your user account here.

Step #2: Click the "Resources" tab.
Once you see your new user dashboard, navigate to the right-hand side to the "Resources" tab. Please note: you must be logged in with your work email to access your sample tab. If you do not have an email address with a company domain name, email us at custom@sockclub.com to see how you can get sock samples. 

Step #3: Fill out our Sample Form.
Input your shipping information, contact information, and any special requests for your sample form. These requests will let our team know what samples will work best for your project. You can also let us know in this section if you have a Shipper Number that you would rather use so that you can track your samples on your account.


Why do I need samples of past work?
A lot of our clients use samples of our past work to judge the quality of the socks, see yarn colors in person, or test out different types of socks.


We have a variety of sizes and types of socks, so you can try on the Crew length or the No Show style. We also have different weights of socks, so you can try on the lightweight or heavyweight version of the same style. You can also try on different types of fabrics, like our soft, brushed fabric or the wool. Wool is great for cold weather!


What options do I have for samples?
We have several different types of socks that you might want to try. There are athletic socks for those who like to work out and run as well as ankle socks for those who prefer a looser fit. There are also dress socks for those who work in an office setting and need something that looks nice with dress shoes. The right sock can make a big difference when it comes to your overall comfort.


We also have a variety of yarn colors to choose from to match your logo. You can find those here.


Questions?
If you have any questions, you can use our Live Chat feature within your user account, or you can always give us a call at 1-800-618-4861 and a real human will provide you with assistance. We also welcome any and all feedback! We are consistently working to improve these tools so you can get custom socks faster and easier. We look forward to working with you and helping you design the coolest socks possible for your business!