Published October 18, 2022
Best Employee Christmas Gifts of 2022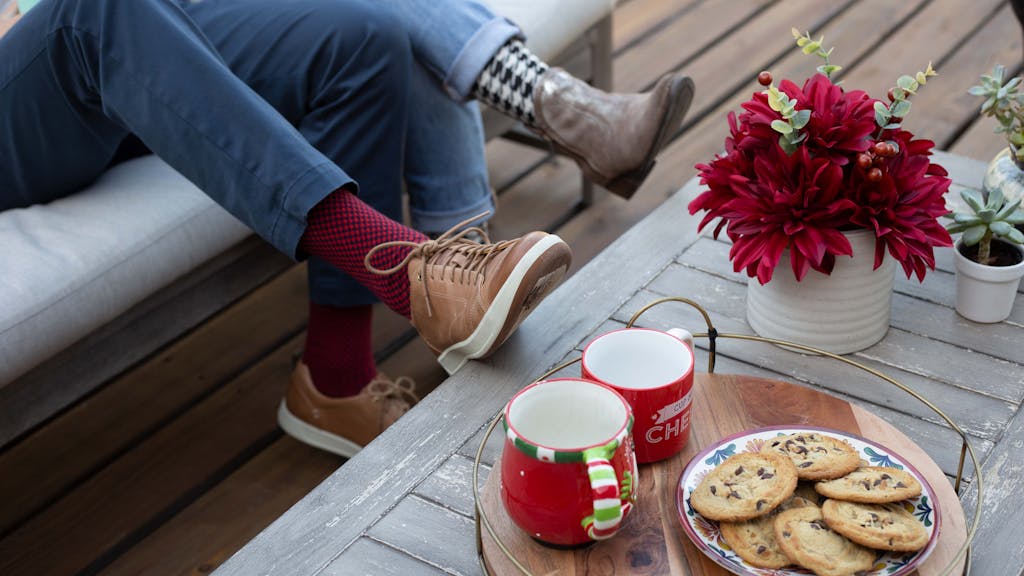 The holidays are right around the corner! What are you going to get your employees for Christmas? Did you know that employee holiday gifts can help increase retention and productivity? In fact, according to a study by Snappy, 59% of employees are more likely to stay with their job if their employers gifted "meaningful" holiday gifts. 

If you're looking for group gift ideas, then this list can help you finish your corporate holiday shopping! Here are the best employee Christmas gifts of 2022.


Holiday Cozy Kit
Holiday Cozy Kits are the perfect cold-weather gift for employees or clients. A pair of custom logo socks to keep their feet warm paired with a matching Slippy for their favorite coffee or hot chocolate. Easily shipped in a fully customizable box, making this the perfect gift for remote employees.

Due to the knitted nature of our Slippies, they're more versatile than a traditional Koozie. Slippies are flexible enough to fit a variety of drinkware, including soda cans, slims cans, coffee cups, and even wine glasses. 

The best part is that our fast shipping options and quick turnaround time for designs can help you send this employee gift box to your employees as soon as 5 days. We also never charge rush, design, or set-up fees. 

If you're looking for the perfect compliment to your custom crew socks, we suggest Sofia's Cookies to make the ultimate corporate gift box.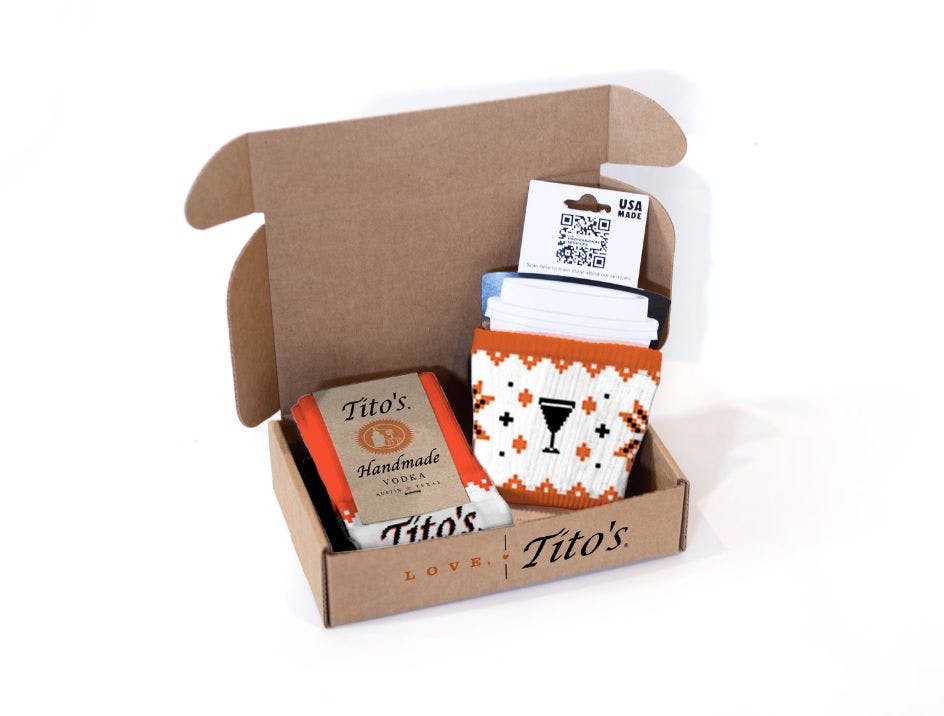 Sofia's Cookies
Sofia's Cookies are always freshly baked with 100% all-natural ingredients using real butter for a rich flavor. 

From chocolate chip to mint chip, key lime pie, vanilla pecan, and sugar mini cookie, each taste has a unique flavor that keeps you 100% satisfied. They're also packaged in airtight brandable containers to ensure freshness and to give your holiday gift a personalized touch. These containers are also eco-friendly and can be re-used as storage containers. 

If you're looking to create the ultimate holiday gift kit for employees, then a branded coffee mug would make a great addition to your employee gift boxes.


Coffee Mug
Here at Sock Club, we offer kitting and fulfillment services to help you with sending gifts for a group using corporate gift boxes. If you send us your company's branded coffee mug, we can package it together with your Holiday Cozy Kit and Sofia's cookies, then ship it directly to your employees. This is a great option for businesses that have a remote team and are looking to ship to multiple locations. Ask an account manager for more details!


Benefits of Employee Christmas gifts
Sending your employees Christmas gifts can be extremely beneficial, here's why: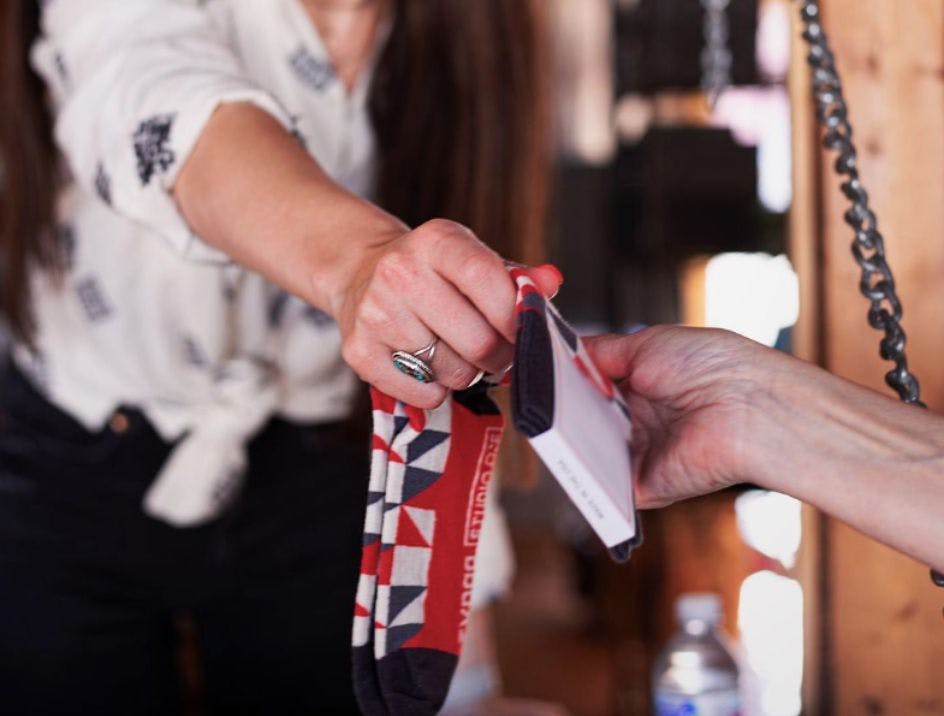 Helps Employees Feel Appreciated 
Appreciated employees are loyal employees. A simple way to show appreciation is through small and frequent gift-giving. Whether the gift is for the successful completion of a project, hitting goals, celebrating an occasion, or just because it's important to take time to recognize your employees for their hard work. You can create an appreciation tradition by gifting branded socks on a regular basis, at a company-wide event, or you can do it unexpectedly just because. 


Increased Employee Retention 
Holiday socks in bulk are a great tool to help with increased employee retention. If employees feel appreciated by their current company they're more likely to stay for a longer period of time. Just make sure that when you're choosing a holiday gift to show appreciation that you're choosing one that employees will actually enjoy. According to a study by Snappy, 56% of employees forgot to use or lost a gift card before redeeming it, meaning those types of investments don't always translate to happier teams. However, with a gift like custom dress socks, they will always get worn by most people. It's a gift that is not one-time use and that everybody wears.


Conclusion 
Now you know that custom socks with logos are the perfect employee Christmas gift to show appreciation and increase employee retention. Here at Sock Club, we are a USA-made custom sock manufacturer and can help you make sure you get your custom logo socks in time for the holidays. Our average turnaround time for most orders is about 5 days, but we never charge rush fees. 

To get started on free customs sock designs, send us your logo or download our sock design templates. You can also use our brand new 3D DIY Sock Design Builder if you would like a more hands-on design experience. If you have any questions, don't hesitate to give us a call and speak to a real human! We look forward to working with you on your holiday custom sock orders.