Published July 21, 2022
Best Trade Show Giveaways of 2022
A list breaking down the top 5 event giveaways that people love!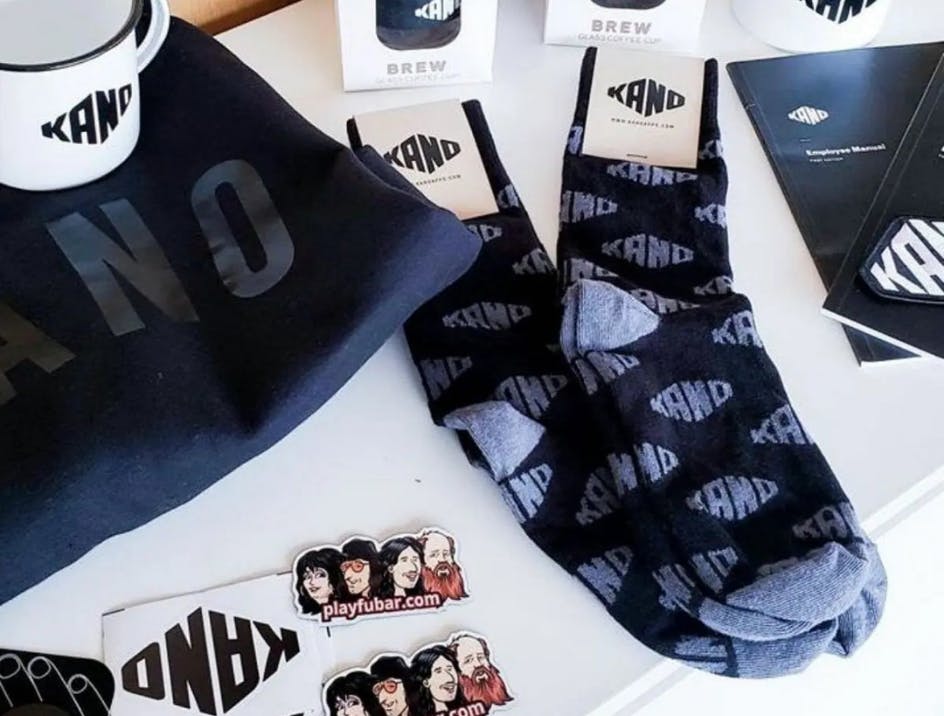 If you read our last article, you know that trade show giveaways play an important role in your event marketing strategy. Event giveaways can be used for event promotion, driving more booth traffic, and spreading brand awareness during and after the event. Here at Sock Club, our favorite trade show giveaway idea is handing out custom branded socks. This allows people to experience our quality first-hand before they commit to buying.

You may be wondering, "What unique trade show giveaways can I use for my business?" which is why we put together this list of the best giveaways for trade shows in 2022. Here are some of the things we evaluated when choosing our top 5 event giveaway ideas. 

Portability
Practicality 
Branding 

Portability
When attending trade shows, shipping can become a burden and can add up. Not only is it taxing on your company to get your promotional products to the event, but it's also a burden on your prospects to try and take it home. 

"One time I was at a trade show and a company gave me a bottle of hot sauce. I was so excited because I really love hot sauce, but I flew to the event. The hot sauce bottle didn't meet TSA liquid compliance so unfortunately, I had to throw it away. I was left with nothing to remember the company by." - Alex Methvin, Sock Club SEO Specialist 

It's important to make sure that whatever your giveaways items are, they're capable of being packed in a small carry-on bag. Prospects are also more likely to make space in their luggage for promotional items when they know they're going to use it. 

Practicality
Items like stress balls, whistles, or even tote bags may seem like fun promotional giveaways, but oftentimes they end up in a junk drawer, in the back of a closet, or used once and then thrown away. If you want your business to stay top of mind every day, then it's important to give swag that will be used every day. 

Branding 
The most obvious of all the requirements. It's not an effective swag idea if the trade show attendees can't remember who they got the swag from. This is where the idea of branded swad comes in. Keep in mind that if the branding is too obvious, people might not utilize the product as often. On the flip side, if your branding is not obvious at all then you don't benefit from the free advertising that comes with prospects using your swag in public. 

The best route to go is minimalistic. Sock Club sock designers are experts in creating fun and unique designs for companies that everyone wants to wear and talk about. 

So, what 5 high-quality items do we hope to find in our swag bag at events? 

Top 5 Event Giveaways for 2022

1. Custom Socks with Logo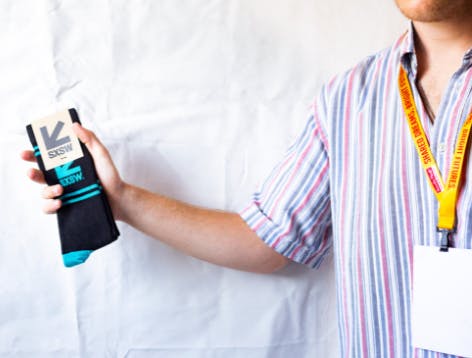 Branded socks are a great giveaway item because most people wear socks every day. They're also easy to tuck into a pair of shoes and take in your carry-on. They can also be custom designed with your company branding and logo. 

Sock Club custom logo socks are one-size-fits-most which makes them a great alternative to t-shirts. When ordering custom t-shirts you're always left over with uncommon sizes and have to deal with storing them. Oftentimes, t-shirts are also too logo-focused and not design-focused enough which doesn't get potential customers excited about wearing them. 

The great thing about custom logo socks is that they are super comfortable and can be designed with a perfect balance of fashionable yet branded. You can also put your website or QR code on the custom sock packaging so recipients can learn more about you or get in contact with your business. 

Sock Club custom socks are made in the USA and can ship in as soon as 5 days! We have some of the lowest minimums in the industry, at just 60 pairs for our best-selling custom cotton crew socks. 

We never charge set up, rush, or design fees!


2. Custom Knitted Koozies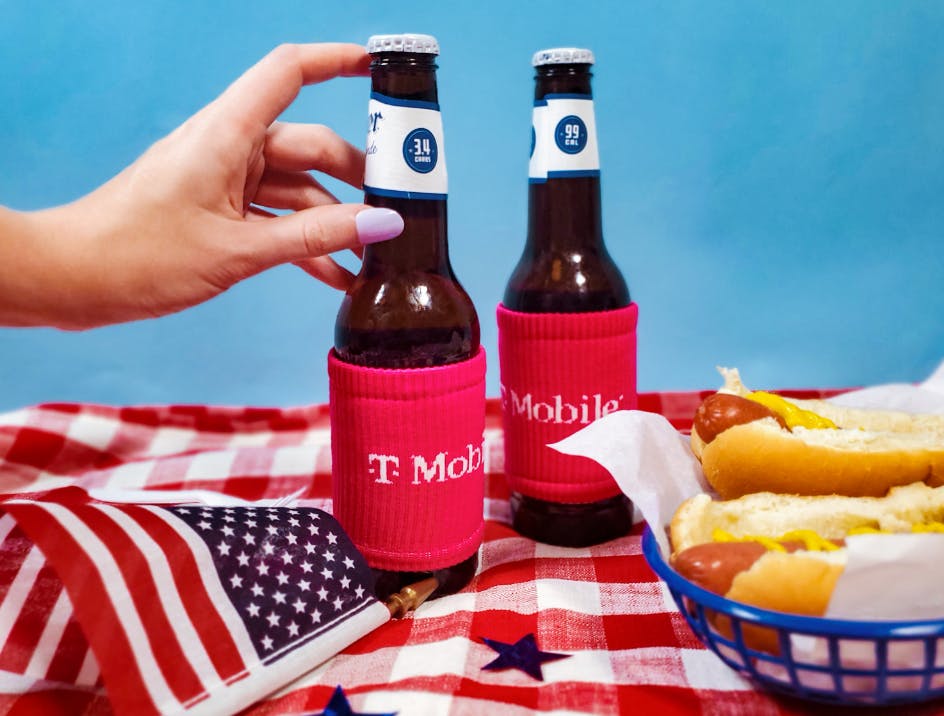 Sock Club Slippies are the perfect bulk customized koozie alternative. They're designed to fit any sized can and even wine glasses. It's like putting the ankle of a sock around your drinkware! Slippies can help soak up water from drink sweats in the Summer or it can keep your hands protected from hot coffee in the Winter. 

Slippies can be made of recycled plastic yarn, which is perfect for green and sustainability initiatives! These make a great gift for weddings, bachelor/bachelorette parties, lunch and learns, or even cocktail hours. They're the size of your palm so they're easy to pack in your luggage. Since they can be used with almost any drinkware, they are very practical. 

The minimum order quantity is 120 and they are fully customizable with over 50 different yarn colors. 


3. Custom Face Masks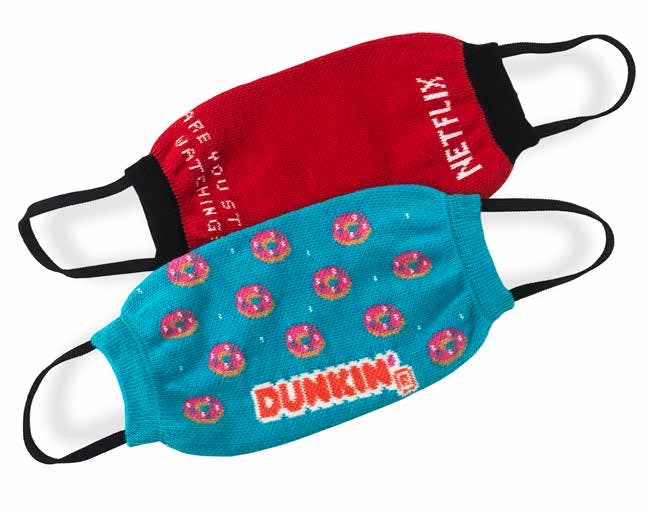 COVID-19 is still roaring and it's important to mask up - especially at large gatherings. Some events are coming back in person after being virtual for the last year or two, but most of them are returning with mask requirements. 

Everyone could always use a new mask to put in the rotation. That's why we love custom face masks as an event giveaway idea. 
4. Custom Hand Sanitizer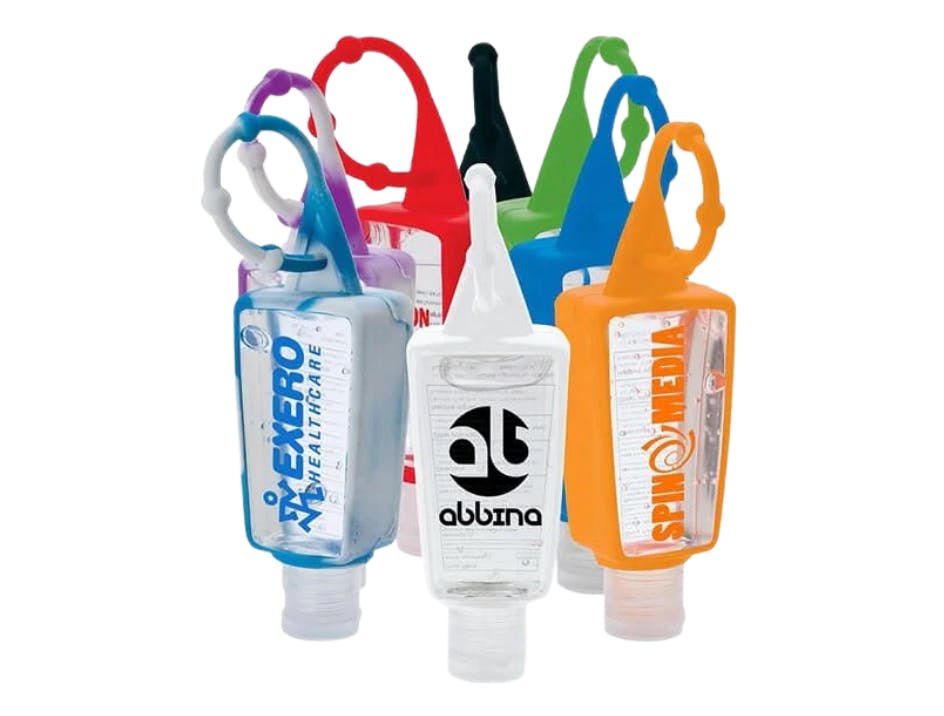 The same reason why face masks are relevant is why custom hand sanitizer is a great idea. When you're at trade shows and events you're constantly shaking hands, touching unfamiliar places, and traveling. It helps to have some hand sanitizer you can throw in your bag to keep your hands clean and keep you healthy. Just make sure it's a mini hand sanitizer so it meets TSA liquid requirements. 


5. Custom Coffee Mugs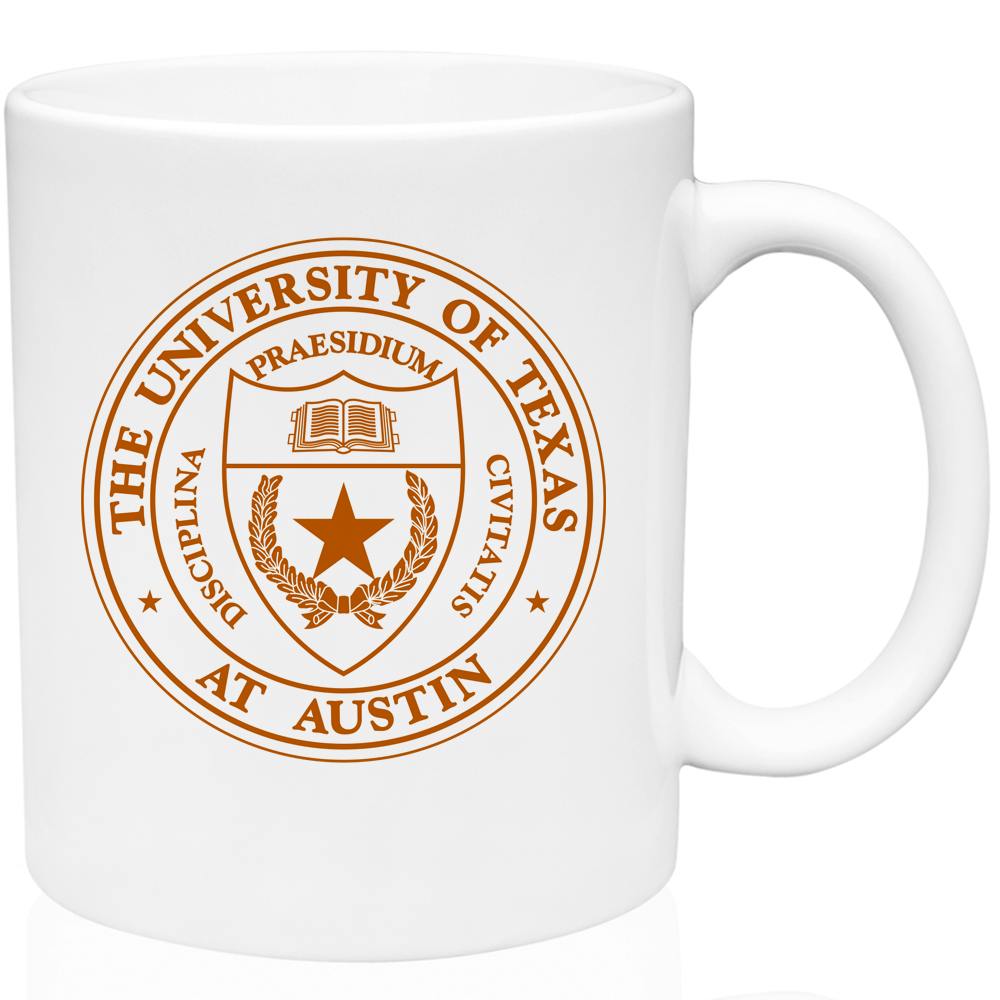 Even though this is the largest giveaway item on this list, it's still a practical branded product that people will use every day. Coffee is a necessary staple to a lot of people's morning routines so a branded coffee mug allows you to stay top of mind every day. 

Whether you're hosting a corporate event, wedding, or bachelor/bachelorette party, or attending a trade show, your company can benefit from event giveaways. Event giveaways can help you drive booth traffic, increase brand awareness, and increase your event conversion rate. 

Our personal favorite event giveaway ideas are custom socks, slippies, face masks, hand sanitizer, or coffee mugs. However, no matter what promotional swag you choose, make sure it's portable, practical, and brandable.