Published June 21, 2023
Corporate Gifting, Event Gifting, and Conference Swag: How To Do It Right
In this blog post, we will talk about the differences between these practices, suggest the best types of corporate gifts for each occasion, and explain why they are important.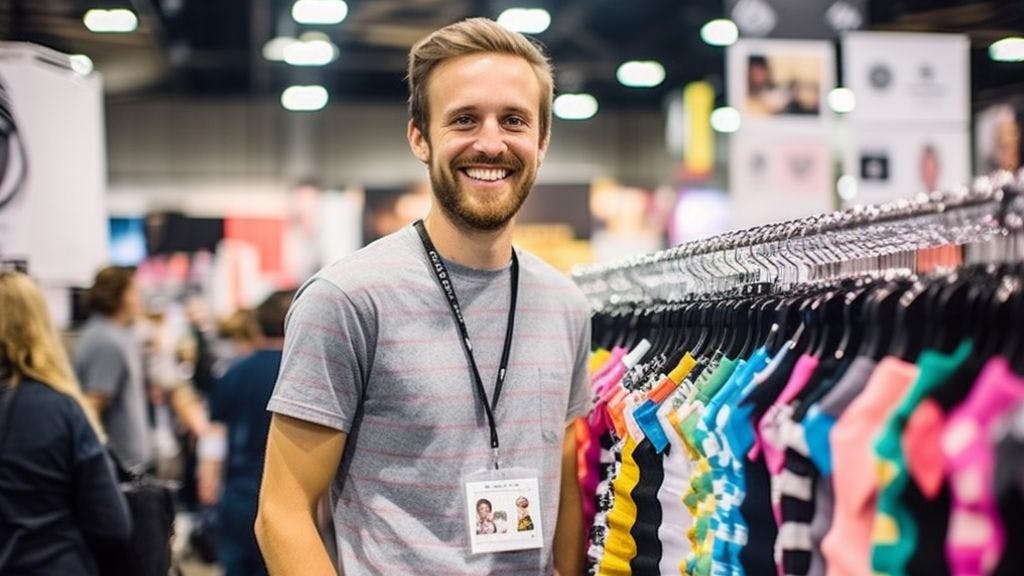 Corporate gifting plays a significant role in strengthening relationships, expressing gratitude, and fostering connections in the business world. However, when it comes to corporate gifts, event gifting, and conference swag, there are notable differences and similarities to consider. So, let's dive in!
Understanding Corporate Gifting:
Corporate gifting revolves around showing appreciation and building relationships with various stakeholders, including clients, employees, and business partners. It involves selecting thoughtful business gifts that align with the recipient's preferences, values, and the overall purpose of the gesture. Corporate gifts are an opportunity to make a lasting impression and reinforce a sense of value and connection.
Corporate gifts for employees, unlike incentives or awards based on performance, are given to enhance relationships without expecting much in return. These gifts have immeasurable benefits that can positively impact a company's success. 
When people see you or your company in a good way and employees feel appreciated, it leads to better feelings, work, and loyalty. These positive outcomes can result in increased sales, lower costs, reduced employee turnover, and higher profitability.
Even if you want to give branded corporate gifts without expecting anything in return, like rewarding loyal employees or spreading holiday happiness, they can still be worth the investment. Acts of kindness not only help the company make more money but also make the business a happier place for everyone. In fact, the more selfless the gift, the greater the potential return on investment. Such acts of generosity not only improve the company's bottom line but also make the business a more enjoyable place for everyone involved.
It's important to be aware of regulations when giving corporate gifts. Different recipients may have ethical guidelines that determine the type and value of gifts allowed. 
Some corporate clients only allow gifts that cost up to $150, and giving gifts to government officials might be against the law. In the case of doctors, they can only receive small branded items, modest meals, or gifts related to their profession. 
When it comes to employees, some gifts can count as extra money and be taken out of their paychecks. To avoid any issues, it's best to avoid giving cash or items valued over $100.
When it comes to corporate gifting, there are numerous occasions to consider. From holiday gifts to client appreciation gestures and employee recognition, each scenario demands a thoughtful approach. Let's explore some of these occasions and the best corporate gift ideas:
Corporate Holiday Gifts:
During festive seasons like Christmas, companies often extend their gratitude to clients and employees through corporate holiday gifts. Personalized things, fancy gift baskets, or special items with the company's logo, like custom socks, can make your corporate Christmas gifts more unique and create a feeling of celebration and friendship.
Client Gifts:
Building and maintaining strong relationships with clients is crucial for business success. When choosing customer appreciation gifts, consider their preferences and interests. Elegant executive gifts, personalized accessories, or unique experiences can leave a lasting impression and demonstrate your commitment to their satisfaction.
Employee Appreciation Gifts:
Recognizing the hard work and dedication of employees is essential for boosting morale and fostering a positive work environment. Thoughtful team gift ideas such as wellness packages, custom gift sets, or team-building experiences can show employees that their efforts are valued and appreciated.
Understanding Event Gifting:
Event gifting focuses on creating memorable experiences for attendees at conferences, trade shows, or other corporate events. Event gifts serve as tokens of appreciation and can enhance engagement and brand recognition. Branded gifts are carefully chosen to align with the event theme and leave a lasting impression on participants. 
Types of Corporate Events:
Here are 11 types of corporate events that are popular in the business world:
Conferences: These events aim to educate and motivate target audiences by providing relevant information. They typically last for a full day and offer networking opportunities for attendees.
Product launches: Companies use these events to announce new products or services and generate awareness among potential clients and the media.
Trade shows: Trade shows are gatherings where companies connect with potential customers and showcase their products or services. They often take place in large indoor or outdoor spaces.
Appreciation ceremonies: These casual events are a way to show appreciation to employees or clients and can happen in different places like restaurants, theaters, or vacation spots.
Team-building activities: These activities are organized to improve employee morale and collaboration. They usually occur outdoors and allow employees to get to know each other in a nonprofessional setting.
Board meetings: Board members come together to review the company's activities and make decisions about its future strategies.
Shareholder meetings: These events give companies a chance to show how well they are doing, their plans, and goals to the people who own the company's shares, so they keep trusting in the company.
Company milestones: Celebratory events are held to commemorate various milestones or anniversaries. They can range from small internal celebrations to larger events that involve customers, vendors, and the local community.
Congresses: Like conferences, congresses focus on specific topics and bring together experts in a certain field to talk about important things and learn new skills.
Award ceremonies: Companies have special ceremonies to give awards to their employees and make them feel good, and there are also ceremonies for the whole industry to celebrate the best people in that field.
Company or industry sports tournaments: These tournaments make employees interact and compete with each other in a friendly way, either inside the company or against other companies in the same industry.
Each type of event serves a unique purpose and offers specific benefits for businesses. Understanding these differences can help companies choose the most suitable events and maximize their impact.


Let's explore some event gifting ideas:
Conference Swag:
Conference swag refers to the promotional items given to attendees as part of their event experience. Branded things, like pens, bags, or cool gadgets, can be useful reminders of the event and help more people recognize the brand. Offering useful and high-quality items ensures that participants remember your company long after the event concludes.
Speaker Gift:
A speaker gift is a special present given to individuals who speak at corporate events or conferences. It serves as a token of appreciation for their time, expertise, and contribution to the event. Speaker gifts can range from personalized items to unique experiences. 


Giving a speaker gift shows gratitude and acknowledges the value they bring to the event. It also helps build a good relationship with the speaker, makes them want to work together again, and makes the experience better for both the speaker and the audience.
Trade Show Giveaway:
The purpose of trade show giveaways is to attract attention, create brand awareness, and engage potential customers. They serve as a memorable reminder of the company and its products or services. Trade show giveaways can include items like pens, keychains, tote bags, or even small tech gadgets. 
By giving these custom corporate gifts, companies hope to leave a lasting impression, generate leads, and establish connections with prospective clients.
Executive Retreat Gift:
Business gift ideas for this event can include items like premium accessories, high-quality travel gear, or exclusive experiences. Giving executive retreat gifts helps strengthen the bond between the company and its executives, fosters loyalty, and shows appreciation for their valuable role in the organization.
VIP Gift Bag:
VIP gift bags create a sense of exclusivity and appreciation for the attendees, making them feel valued and recognized. They also serve as a marketing tool, as recipients may share their excitement about the gift bag, generating positive publicity and brand exposure for the event or company.
Conclusion:
Corporate gifting, event gifting, and conference swag are distinct practices within the business world. While corporate gifting focuses on building relationships through personalized gifts for clients and employees, event gifting and conference swag aim to enhance event experiences and promote brand visibility. By understanding the differences and choosing the most appropriate gifts for each occasion, businesses can strengthen connections, leave a lasting impression, and foster meaningful relationships.
Remember, corporate gifting is a powerful tool to express gratitude, build trust, and create memorable experiences that resonate with recipients. So, whether you're planning your next corporate event or looking for the perfect gift for a valued client, carefully consider the occasion, recipient, and the message you want to convey. Happy gifting!