Published January 30, 2023
Employee Spotlight: Abby Gilligan
A series dedicated to learning a little bit more about the people that make Sock Club great.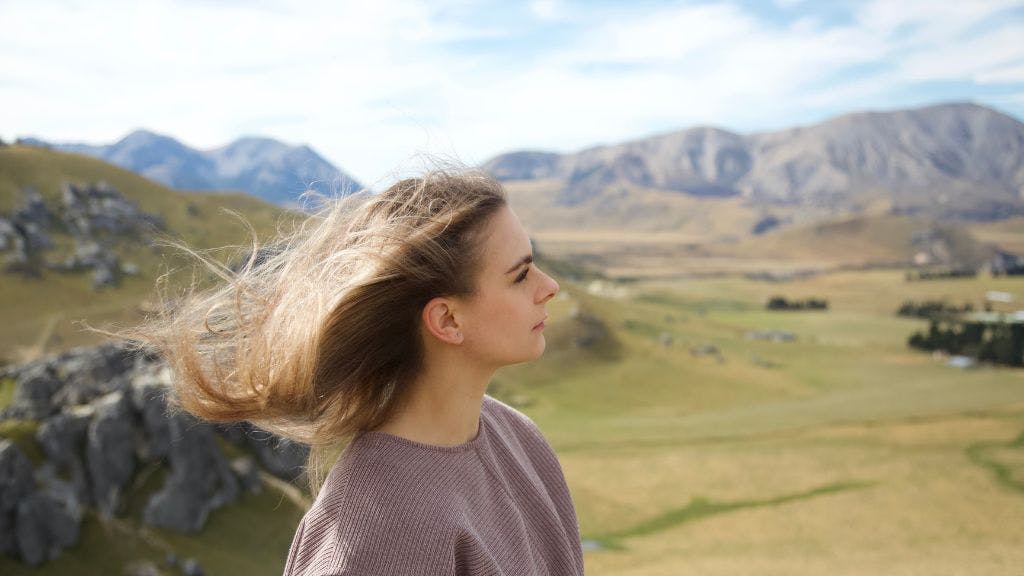 Before Sock Club even shipped our first subscription sock, we had a website. Our co-founder Dane Jensen put one page of a website up to capture traffic and potential customers, and sign them up for the waitlist to receive a subscription. He left it alone for a few months, and when he came back to it, the interest was overwhelming. We knew then that simply having a resource online for people who wanted our socks was a powerful tool.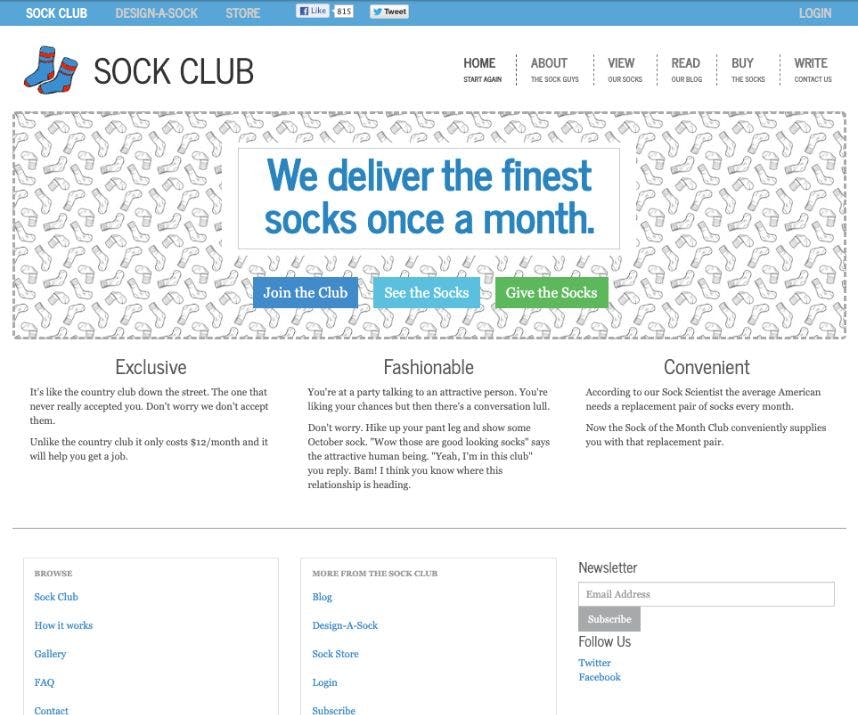 The first ever Sock Club website for our sock subscription company in July of 2013 from the Wayback Machine.


However, digital marketing in 2023, and especially digital marketing for a high-growth business like Sock Club, is much different and more complex than it was back then. Today, our website functions not only as a resource for thousands of our current customers, but the nexus for all of our traffic-driving initiatives, from organic search to referral links.


Our marketing team has evolved quite a bit over the years, and is scaling to focus more intently on the lead sources that have historically brought us business and are continuing to grow. Abby Gilligan joined the Sock Club team in November of 2022 as our first ever E-Commerce Manager.


Our team sat down with Abby to learn a little more about her and her time at Sock Club thus far.



SC: What is your background prior to Sock Club?
Abby: Digital Marketing has been my bread and butter for the past few years. Variety is the spice of life, so in my spare time, I was also a Spin Instructor, Airbnb Super Host, and Luxury Candle Producer.


SC: What about your new position or Sock Club in general drew you to apply for the job?
Abby: Sock Club's awesome culture and people!


SC: What's been your favorite thing about working at Sock Club?
Abby: Being able to work with smart cookies and brilliantly talented people is super inspiring!


SC: What's it like being an E-Commerce Manager for someone who wouldn't know at all?
Abby: My job is to help build our virtual voice and showcase our awesome products within the internet space. I also create a smooth and seamless customer experience when they arrive at our website.


SC: Who or what inspires you?
Abby: All the gym bros out there. These are some of the hardest-working people I know. It takes dedication, precision, mindfulness, adaptability, and resilience to achieve growth.


SC: What's the last book you read? Why/what did you learn?
12 Rules For Life: An Antidote To Chaos - Jordan Peterson. I really enjoy reading psychology books that break down and play with theory. I learned that things in life don't happen to us, they happen for us. We are in control of the path we choose to take - and I think that's really exciting.


SC: What's the first concert you ever attended?
Abby: *~cRiNgE~* AFI. (It's not phase mom, it's a lifestyle).


SC: What's the next place on your travel bucket list?
Abby: Colorado!


SC: What is something people might not know about you?
Abby: I have an unhealthy obsession with mango.


SC: When people talk about the impact you make at Sock Club, what do you want them to say?
Abby: "what website issue?"


SC: What initiative on another team are you most interested in learning about currently?
Abby: I'm really interested in learning from the Web Dev team and how to upskill my coding abilities!


Not only is Abby a joy to be around, she also brings an incredible accent! Abby immigrated to the United States from Christchurch, New Zealand a few years ago. We are so excited to see the impact that her passion and skill will have on our customer experience.



Want to learn more about our current opportunities and join our team? Check out our careers page for all current open positions. We want to meet you!