Published June 13, 2023
Employee Spotlight: David Harper
A series dedicated to learning a little bit more about the people that make Sock Club great.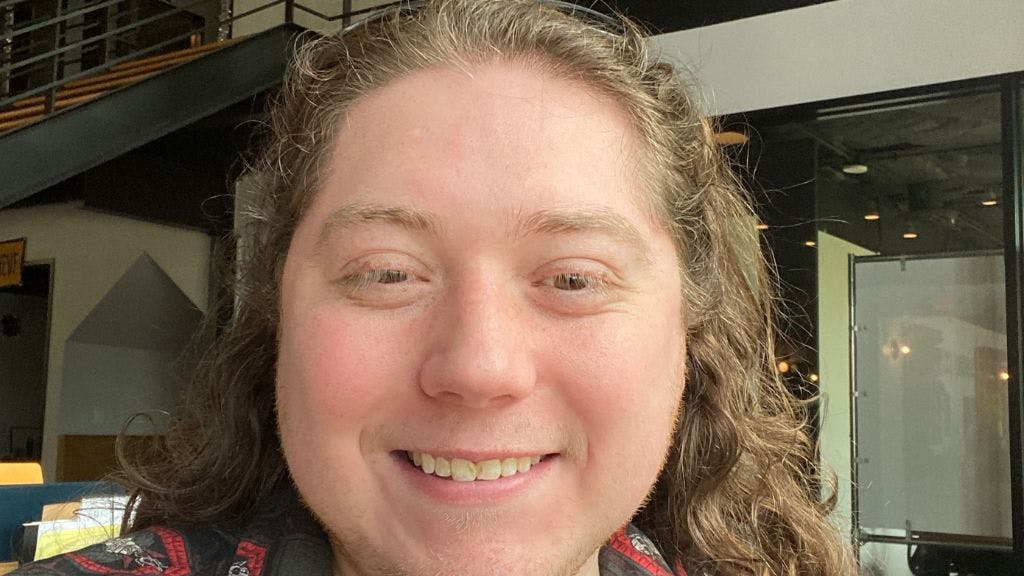 We here at Sock Club really do think that Sock Club is a great place to be. We're obsessed with our cool socks, and constantly inspired by the people we work with.


Because of that, when a new position opens up, we are lucky enough to attract a lot of candidates through personal referrals from our team. 


Senior Designer Hanna King took a big risk when she recommended her best friend and roommate, David Harper, apply for a position at Sock Club. Think about it - that means they are spending just about every minute together! However, it was a risk that paid off big time. 


David joined the Sock Club team in 2022 as our Office Manager, and has consistently grown and taken on new challenges in his time here so far. From keeping the team basically running on Celsius, to being the first person all new candidates get to know in the hiring process, David is an integral part of what makes Sock Club, Sock Club.


Our team sat down with David to check in with him and learn a little more about David and his time at Sock Club thus far.


What is your background prior to Sock Club?
David: In the past, I was a department manager for one of the departments in the School of Liberal Arts at UT Austin. So mainly an admin background with HR and accounting. Prior to that though I was in Forensic Science.


What's been your favorite thing about working at Sock Club?
David: My favorite thing is the ability to try new projects and learn new things. I'm in a unique situation where I don't belong to any one team so I have a lot of flexibility in the tasks I take on.


What's it like being an Office Manager at Sock Club for someone who wouldn't know at all?
David: It can be a little hectic at times. I usually have to keep my calendar open because I can be pulled in many different directions at a moment's notice. A lot of what I do is just helping people who ask for it, and then completing my weekly tasks whenever I have down time.


Who or what inspires you?
David: I'm very inspired by my close friends. Their optimism, joy, and humor is something that keeps me going.


What's the last book you read? Why/what did you learn?
David: One of the last books I read is called the Hocus Pocus of the Universe by Laura Gilpin. It's a book of poetry with my favorite entry being 'Two-Headed Calf.' There is a quiet sadness to the short poem, but it reminds us to appreciate the joy of life and the beauty of nature.


What's the first concert you ever attended?
David: Bob Schneider.


What's the next place on your travel bucket list?
David: Either Iceland for the northern lights, or Greece for its history. 


What is something people might not know about you?
David: I love all things animals! My grandpa was a veterinarian and it has always been in the back of my mind to do something like that.


When people talk about the impact you make at Sock Club, what do you want them to say?
David: Honestly, I just want people to think I'm a joy to work with.


What initiative on another team are you most interested in learning about currently?
David: I'm most interested in learning what the Ops team will bring back from their conference in Italy.


Want to learn more about our current opportunities and join our team? Check out our careers page for all current open positions. We want to meet you!