Published September 12, 2023
Employee Spotlight: Jess Kyneur
A series dedicated to learning a little bit more about the people that make Sock Club great.
David Harper
Office Manager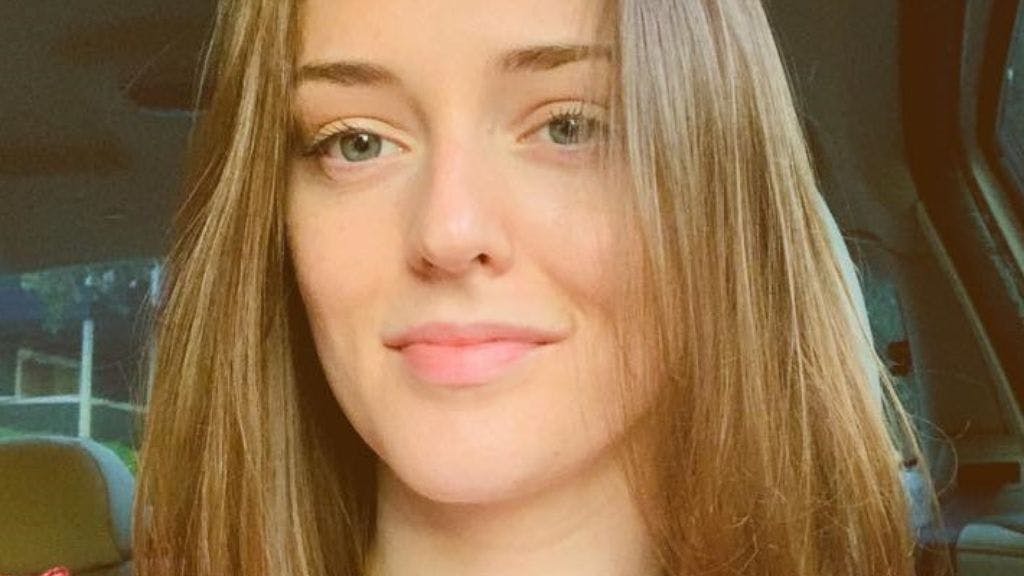 The production of custom socks involves numerous intricate steps. From procuring sustainable cotton sources to ensuring precise and timely shipments, our Operations team meticulously oversees each stage, ensuring the quality of every touchpoint before delivering our socks to you.


As our sock production continues to grow, with an ever-increasing emphasis on sustainability, our team has made substantial investments in cutting-edge technology. This investment allows us to both expedite the production process and enhance sustainability, all while maintaining the impeccable quality that only human oversight can provide.


Nevertheless, our Operations department remains firmly rooted in human expertise. Our dedicated team continues to spearhead efforts to accelerate and optimize our production process, emphasizing speed and sustainability as our top priorities.


Jess Kyneur joined the Sock Club team in July 2023 as an Operations Coordinator, helping to speed up our production even further and focus on sustainability initiatives. 


Our team sat down with Jess to learn a little more about her and her time at Sock Club thus far.


SC: What about your new position or Sock Club in general drew you to apply for the job?
Jess: Initially, I was drawn to the product Sock Club offers- I mean, who doesn't love fun socks? And the role itself peaked my interest because it felt like a very natural progression from what I was previously doing that could also provide me more growth professionally.  


SC: What is your professional background prior to joining our team?
Jess: Project Management! In my previous role I helped run the 7 Brew Coffee account, and opened up stores all across the country. Before that I worked as a legal assistant for Google's copyright claims department. But my roots are in service industry- retired server & bartender through and through :)  


SC: What's been your favorite thing about working at Sock Club?
Jess: So far, the culture! I love my team. They have made me feel truly welcome and supported. We also work in a beautiful setting, and it definitely inspires and motivates me to work hard and go the extra mile!   


SC: What's it like being an Operations Coordinator at Sock Club for someone who wouldn't know at all?
Jess: As an operations coordinator, we are the pulse of the company- steadily and strategically connecting all parts together to produce a seamless product and client experience. We work behind the scenes to ensure all processes of production are in place and running smoothly. My day to day is heavily logic based analysis, data management, and putting out the (occasional) fire- it's definitely a work out for the brain (which I love)! Think of what we do like solving a puzzle :)


SC: Who or what inspires you?
Jess: Arnold Schwarzenegger, haha. His life story truly fascinates and motivates me. My favorite quote of his that I love is "Be useful." I often ask myself, how can I be useful today?   


SC: What's the last book you read? Why/what did you learn?
Jess: A book that I read continuously is The Daily Stoic by Ryan Holiday. It contains daily meditative passages rooted in stoicism that touch on "wisdom, perseverance, and the art of living." During times of hardship or frustration, it helps me remember that while I may have no power over external influences, I do have power over how I respond to them.   


SC: What's the first concert you ever attended?
Jess: Britney Spears! 


SC: What's the next place on your travel bucket list?
Jess: The Pacific Northwest :) 


SC: What is something people might not know about you?
Jess: I've had dinner at Sylvester Stallone's house!  


SC: When people talk about the impact you make at Sock Club, what do you want them to say?
Jess: That I helped to streamline processes and fill in gaps hiding in plain sight. And ultimately that my presence helped to uplift others and motivate them throughout their work day. For me, I know I feel most inspired and driven when my leadership team or colleagues are upbeat, excited, and passionate- so I hope to bring that same energy! 


SC: What initiative on another team are you most interested in learning more about currently?
Jess: I am interested in learning about the Marketing Team's initiatives for attracting new clients! I feel like there are so many fun & unique ways you can market socks and what we offer, so I'm curious to find out more about what they do.  


Want to learn more about our current opportunities and join our team? Check out our careers page for all current open positions. We want to meet you!