Published August 15, 2023
Employee Spotlight: Rehan Sattar
A series dedicated to learning a little bit more about the people that make Sock Club great.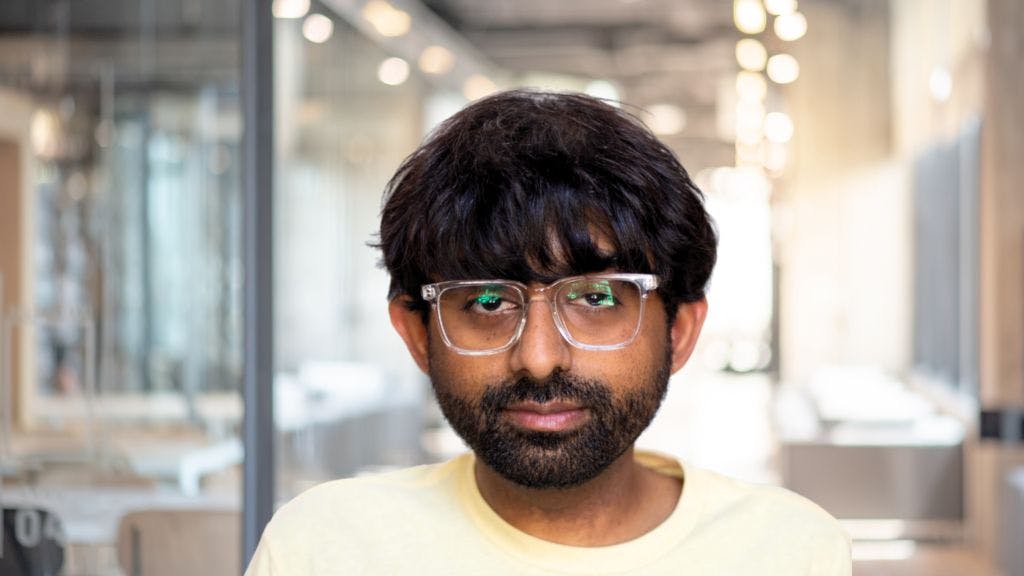 Until late 2018, the Sock Club team managed our rapidly growing sales through one shared Gmail inbox. You read that right - our business, which was growing at over 70% year over year, was held together with free email and hope.


In late 2018, we implemented Hubspot, a CRM that we hoped would help us streamline our sales pipeline and help us deliver the best service possible to our growing list of customers. Switching to a CRM with readily available reporting and customer insights helped take our sales team to the next level.


If something is working for your business, it's time to learn how to scale it. We can trust our sales team to consistently deliver excellent customer service to all of our sock friends, but we want to provide them the tools they need to really power their funnel. That's where Sales Operations steps in.


Rehan Sattar joined the Sock Club team in July 2023 as our Sales Operations Manager, helping to level up our sales business intelligence and software so that we can grow with our customers. 


Our team sat down with Rehan to learn a little more about him and his time at Sock Club thus far.
SC: What about your new position or Sock Club in general drew you to apply for the job?
Rehan: The opportunity to build and break things. 


SC: What is your professional background prior to joining our team?
Rehan: I've spent most of my career at startups, working in several roles, including technical support, customer support and account management. Most recently, I worked with and supported sales and other customer-facing teams at Ethos Life, a fintech company in Austin.  


SC: What's been your favorite thing about working at Sock Club?
Rehan: The energy and creativity. 


SC: What's it like being a Sales Operations Manager at Sock Club for someone who wouldn't know at all?
Rehan: It's about knowing tools, systems, and processes and optimizing them to better serve the business and customers. 


SC: Who or what inspires you?
Rehan: Learning new things and solving tough challenges.  


SC: What's the last book you read? Why/what did you learn?
Rehan: It's been a while since I've read a book, I mainly listen to Podcasts, most recently I listened to an episode of Dan Carlin's Hardcore History. 


SC: What's the first concert you ever attended?
Rehan: Haven't really attended concerts, but the first comedy show I attended was Russell Peters in 2010.


SC: What's the next place on your travel bucket list?
Rehan: Europe.


SC: What is something people might not know about you?
Rehan: I've been an amateur stand up comic since 2021. 


SC: When people talk about the impact you make at Sock Club, what do you want them to say?
Rehan: Although not customer-facing, the impact I make often impacts the teams that directly work with customers everyday. 



Want to learn more about our current opportunities and join our team? Check out our careers page for all current open positions. We want to meet you!