Published September 8, 2022
Holiday Sock Idea for Company Gifts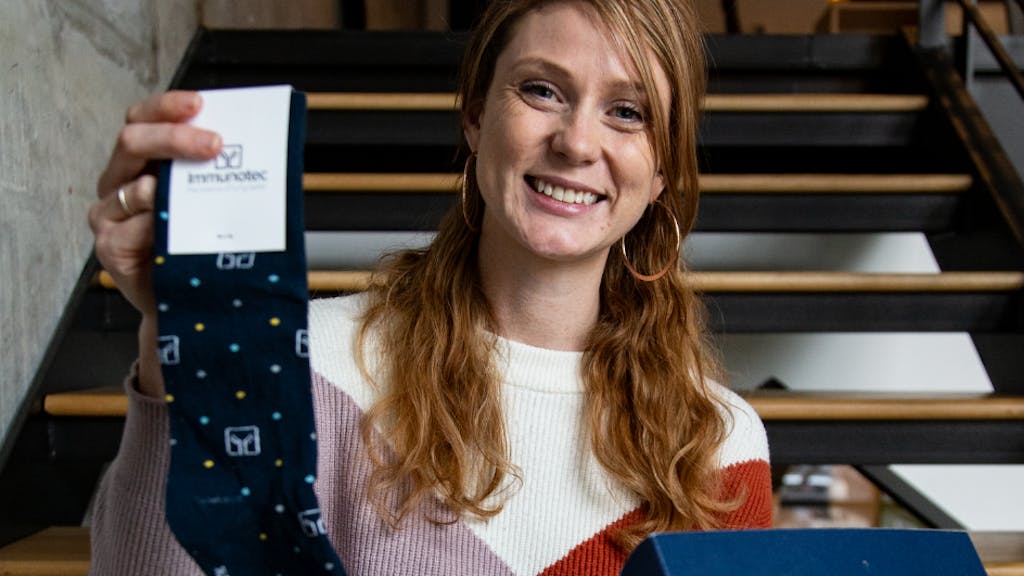 It's that time of year again to start thinking about corporate gifts for your company. As an HR professional, you can benefit from getting employees company gifts during the holidays because it shows how much they are appreciated, increases employee engagement, and in the long term can help increase retention. 

This guide will help you choose the perfect gift and make the process more simple. You want to choose a gift that can be utilized by everybody, is gender-inclusive, and can be easily sent to remote teams.

One gift that checks off all of these boxes is custom logo socks. Here's why you should choose them:


Custom Branded Socks
This unique holiday gift idea can be utilized by everybody, is gender (and size) inclusive, and is small enough that it can be sent to team members who work from home. 

Sock Club is a custom sock designer and manufacturer that can help you create custom branded socks. Our in-house design team can create free completely unique designs specifically for your company or ugly sweater Christmas socks for the holiday season. They can custom design socks with just your logo and a simple design, or they can design your branded socks with a colorful pattern that's guaranteed to wow your company. The possibilities are endless for custom design socks. 

The custom sock design process is simple. Just send us your logo and a few notes on what you're looking for and our sock designers will return virtuals to you in as soon as 1-2 business days.

Here are other ways you can use holiday socks in bulk as gifts for a group and why they're important: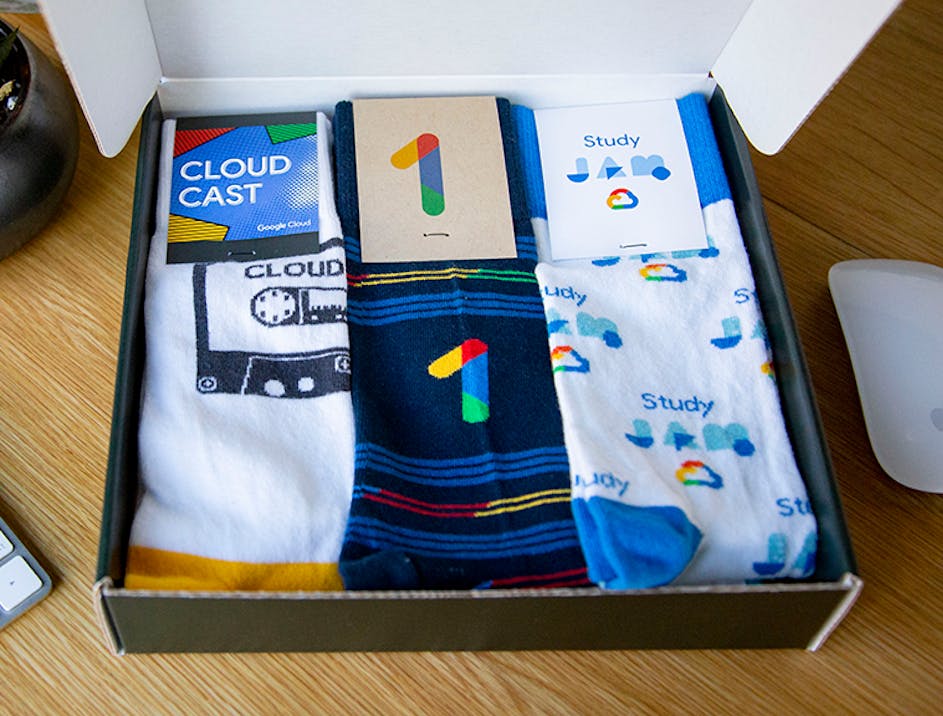 Employees Gift
If you're looking to use these custom dress socks as an employee gift, then you're on the right track! From boosting motivation to building up your team, and even creating value there are many benefits to employee appreciation gifts. 


Increased Employee Motivation 
A well-appreciated and valued employee is a productive one. Burnout is on the rise post-pandemic and companies have started to place a high priority on employee well-being. One of the best ways to help your employees ease stress, burnout, and overwhelm at the workplace is by sending them corporate gift boxes with custom athletic socks. If they have an excessive workload or feel stuck in a project, employee gift boxes can help them know that you see and appreciate their hard work, creativity, and dedication. 


Reduced Employee Turnover 
Employees who stay the longest feel appreciated and recognized for their hard work. Employees work at least 40 hours per week contributing to the success of a company so they want to feel like they're having a valuable impact. Recognition doesn't have to be extravagant or expensive. However, taking the extra step to show appreciation through gift giving can go a long way.

It's especially important to get gifts for remote employees who may not feel as connected and recognized by their peers. If your company has a remote work policy, it's important to make sure your remote employees feel included too.


Client Gift
Custom branded socks can also be a great client gift for the holidays. Getting gifts for executives at the company you work with can help strengthen client relationships and ensure they can continue working with you long term and also make referrals to their network. It is customary to give clients gifts during the holiday and you want to make sure yours is thoughtful and stands out. 

Here's why it's important to give clients gifts for the holidays:


1. It shows appreciation
One of the ways to express gratitude to your clients for being loyal to your brand is through customized holiday socks. These unique branded socks can be designed in a way that makes your client feel appreciated.

Client gifting also makes your client feel more like a part of your organization and not just a means to an end. The best part of these customized dress socks is that you don't have to wait till it's a holiday to give them to your clients and make them feel appreciated. 


2. They can be used as a form of advertising
By using customized socks with logo as a client gift, you can promote your brand and also remain at the forefront of your client's mind. By adding a logo on socks, your client will have details of your company which will help them remember your brand whenever the need arises. 

These custom logo socks can also get the attention of other people which is essential to growing your brand. Even if these executive gifts do not include your company logo, your client will always remember how your thoughtful gift made them feel. 


3. It helps you reward your clients
Client gifts can help reward and say thank you to them as they hit milestones with your company. Whether you're saying thank you for spending a certain amount of money or being in partnership with you for several years. Custom socks are the perfect gift for rewarding clients.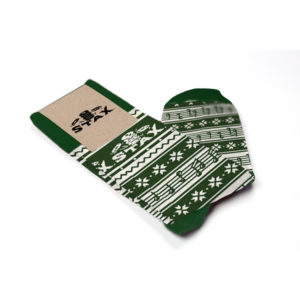 Conclusion 
Sock Club custom logo socks are one-size-fits-most making them size-inclusive. The designs can be gender inclusive and they're made in the U.S.A. The process is as easy as sending us your logo and we will handle the rest. Our minimum order quantity is 60 pairs and we have over 50 different yarn colors to choose from so we can match almost any branding guidelines. 

Click here to learn more about why custom socks are great for corporate gifts.