Published August 3, 2022
How to Customize Football Socks for Your Team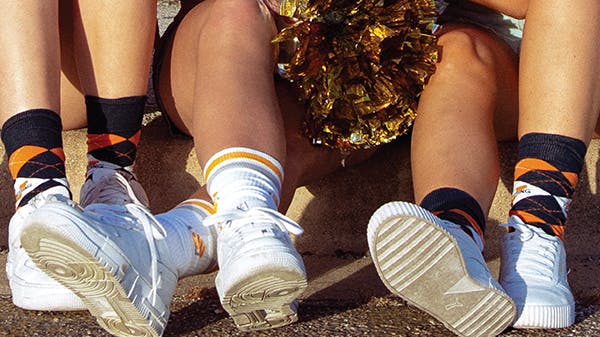 It's almost football season! This means it's time to start ordering your team's uniforms and even fan swag for your merch store. Have you thought about custom team socks yet? Making your football team's socks custom can help add the finishing touches to a new cohesive uniform for gameday. Custom sports socks are one of the easiest uniform accessories because you don't have to worry about keeping track of everyone's sizes with Sock Club's one-size-fits-most custom sports socks. 

Custom football socks can help increase team spirit, create excitement for the new season, and even create sponsorship opportunities. Sock Club also offers custom youth football socks for your middle-school or youth flag football teams. Curious about how to design your own football socks? Here are three different options that Sock Club offers for sock designs. 

3 Easy Ways to Design Your Own Custom Football Socks
Send Us Your Team Logo and Text
Here at Sock Club, we offer FREE custom sock designs. Just let us know which of our custom athletic socks you prefer; crew length, knee-high socks, or ankle socks, and then send us your logo. It's that easy! 

Our designers will get back to you in 1-2 business days with a few design variations are always open to feedback and revisions. Our team wants to make sure your team is 100% happy with your custom team socks before we start production. 

Once you approve your virtual proof, we have the fastest turnaround time in the industry. We can ship your custom sports socks to you in as soon as 5 days! Just make sure to check with your account manager for the most up-to-date shipping times for your sock order quantity and delivery location. 




Use our 3D Guided Custom Sock Builder
Are you looking to be a bit more hands-on in your sock design process? This option is perfect for you. This is also a great option if you're wanting to involve your entire team in your custom football sock design process, which can be a great team-building activity that fosters more team spirit. 

Our 3D custom sock builder allows you to choose from over 70 pre-selected designs, change their colors with over 50 different yarn color options, and upload your logo, did we mention it's 3D? You can view your sock from every possible angle and get a feeling of what it will look like in real life before you make the purchase. 



Download Our Custom Sock Design Templates 
If you or someone you know is a graphic designer or you want full control over the design process, then our downloadable AI/PS templates are perfect for you! All you have to do is submit your information on our form, then you'll be redirected to download the files. 

Once you send your completed design back to us, our designers will give it a custom sock professional comb-through, send you the final virtual proof, and then your high-performance custom team socks will be off to production. 

Even if you choose this option we are always here to answer any questions or provide assistance. We are real people who answer the phones so feel free to give us a call and we'd be happy to help!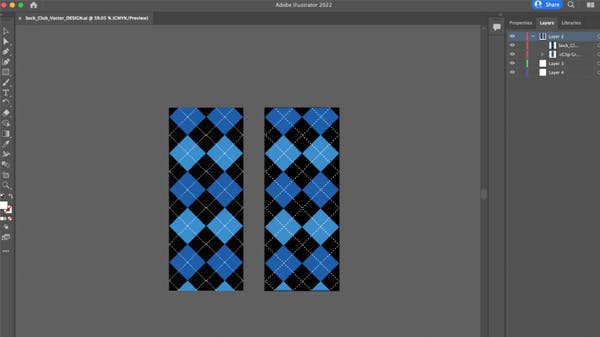 To learn more about our custom football sock options and why you should order custom sports socks for your team, click here!