Published August 16, 2023
How To Design Socks: Five Ways to Maximize your Header Cards
Header cards offer an ideal packaging solution for custom socks, allowing brands to display their identity, convey information, and enhance aesthetics, creating a harmonious combination with the socks for a complete and customizable packaging experience.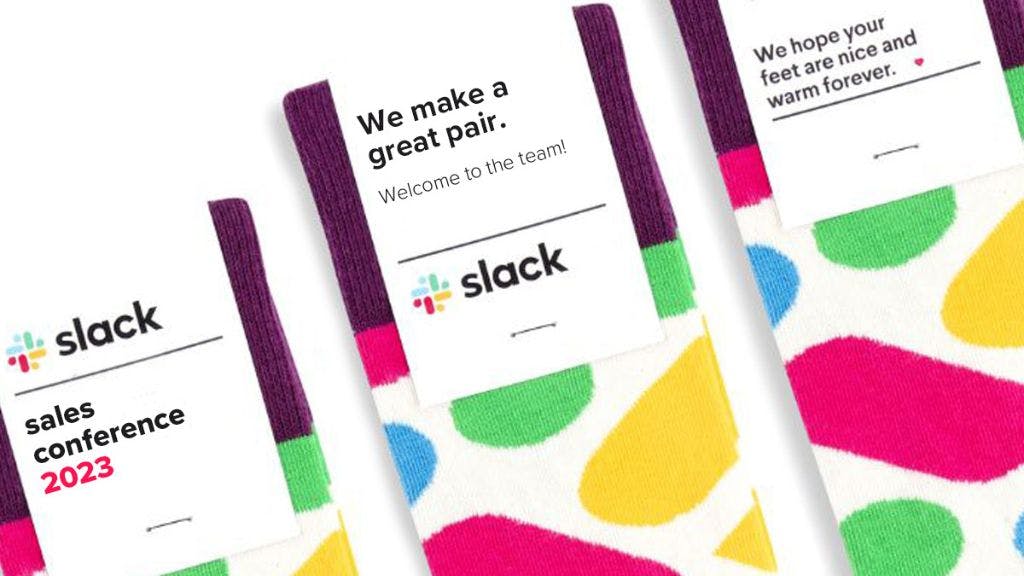 Custom header cards, or the paper wrap that holds our pair of socks together via a plastic staple, are the perfect way to package custom socks. Header cards provide extra real estate that can showcase a brand, provide additional information, and/or add a touch of flair. We like to think that our socks and header cards create a perfect marriage – each unique but come together to complete the full package (literally).

Our team of design experts are more than happy to assist you in creating the perfect header card and we also provide templates so you can create your own. The possibilities are endless!

Here are five simple steps to maximize your header card potential:


Take advantage of the header card's boundaries.

We are able to print full bleed on our header cards. The only boundary is the paper's edge! Adding a full bleed of color to the header card allows for a fun pop of color and a great way to showcase your brand. Want a full bleed image of your office building or your branded company pattern? We can certainly add that as well. The front and back of our header cards are fair game for whatever customization you'd like to see.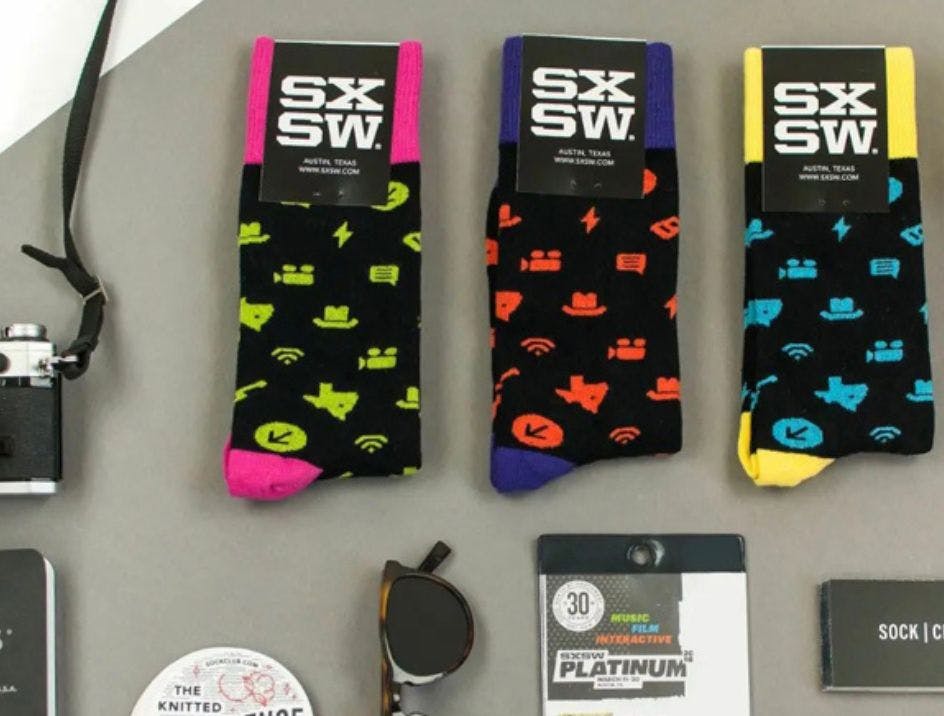 We offer multiple types of header cards.
The first is called our top wrap. Our top-wrap simply folds over the cuff of the socks and holds both socks in the pair together. This is our most popular option. If you are wanting to place the socks in a box or gift basket, this option works great for folding our custom socks.

Our second option is what we call a middle-wrap. This acts as a folded tube of sorts, holding the pair together in the middle. A middle-wrap header card is the perfect option if you are wanting to show off a logo that is just underneath the cuff of the sock.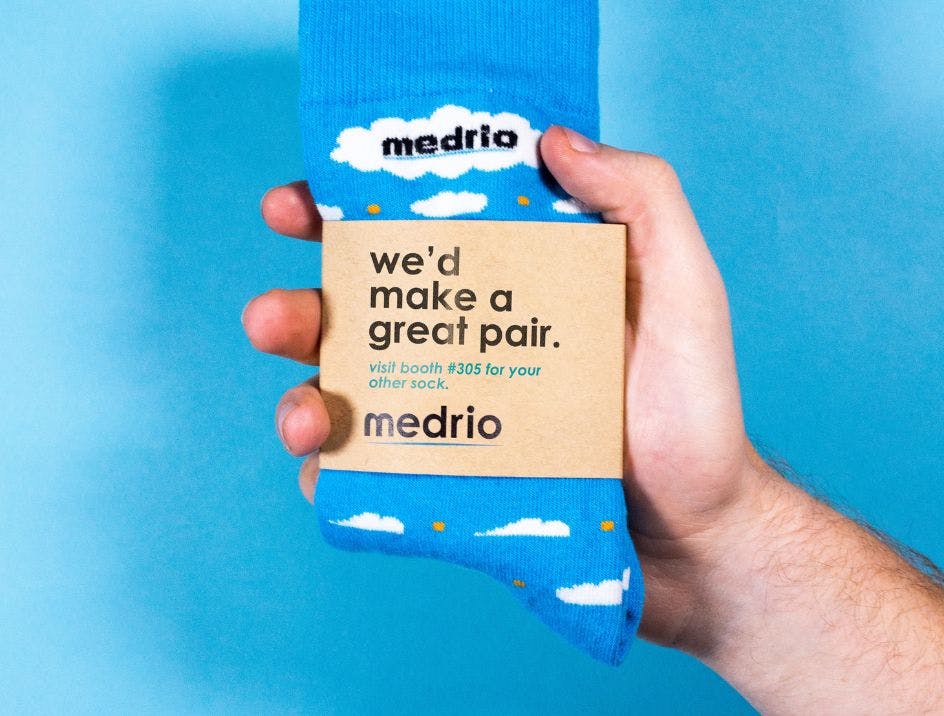 We can PMS color-match.
There is no limit to the amount of colors we can print on our header cards. Our team of design experts can color-match your branded colors to whatever you are wanting on your header card. But what about a gradient? We can absolutely do that as well. We do not charge extra for printing header cards in full color.


Adding your company's information to header cards.
Our team of design experts can add anything you'd like from company information such as email addresses, phone numbers and website URLs to motivating and/or punny messaging. For example, adding a phrase like, "we make a great pair," just below the logo on the front of a header card is a fun and engaging way to bridge the gap between our custom socks and your brand.

We are also able to add and generate QR codes and barcodes. If you are creating your own header card design, the elements that must stay on the template are the "Made in the USA", the washing symbols and the fiber contents, simply for legal reasons. You can move those around as you wish to fit your design needs.


We have white and kraft paper options.
Our ink-jet printers print vibrant and eye-catching designs on our high-quality paper. Our white paper header cards are the classic and straight forward option. If you are looking for a full bleed of your brand color, white paper is the way to go and will showcase your brand color accurately.

We also offer kraft paper, similar to the color of cardboard. This is a great option if you are looking for a header card that is sustainable and looks more "natural". The colors printed on kraft paper do show up slightly darker as the color of the paper shines through the ink (We are not able to print white ink on kraft paper as that requires a special printer). Our team of design experts can mock up your header card design on both kraft and white paper options.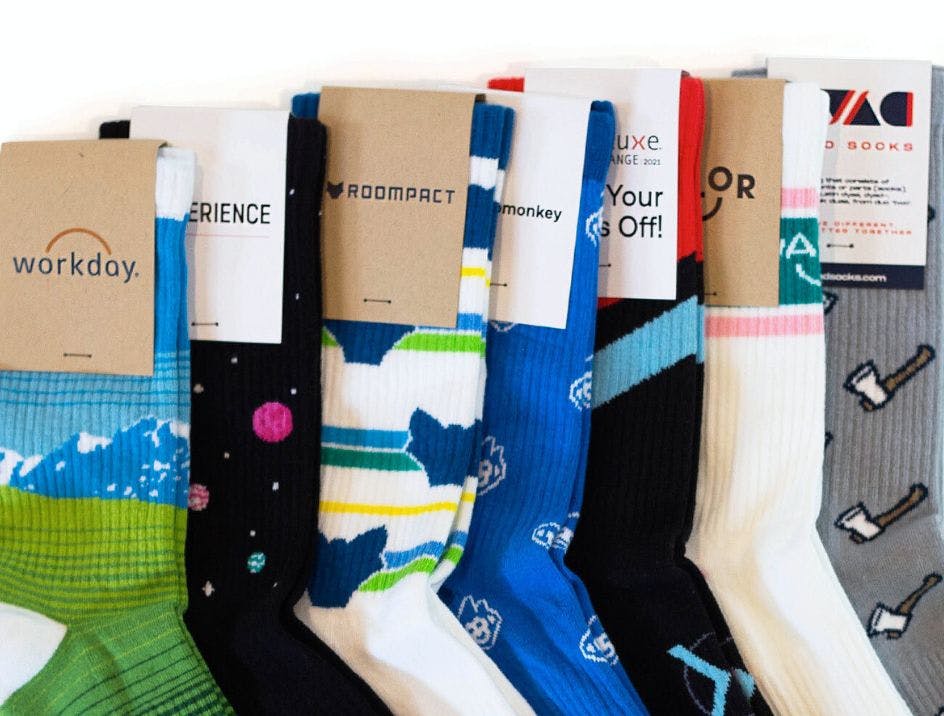 Send us your logo and any other information you'd like on the custom header card and our team of designer's will mock that up for you. If you have your own designer who'd like to create the custom header card, we are more than happy to provide you with our template HERE.