Published October 12, 2023
How To Design Socks: Top 4 Holiday Designs for Custom Socks
At Sock Club, we've perfected the art of designing socks for holiday gifts for employees and clients. Our design team can create customized sock designs, offering versatile options for gifting or events, and we encourage mixing and matching these styles to craft the perfect holiday socks.
Hanna King
Senior Designer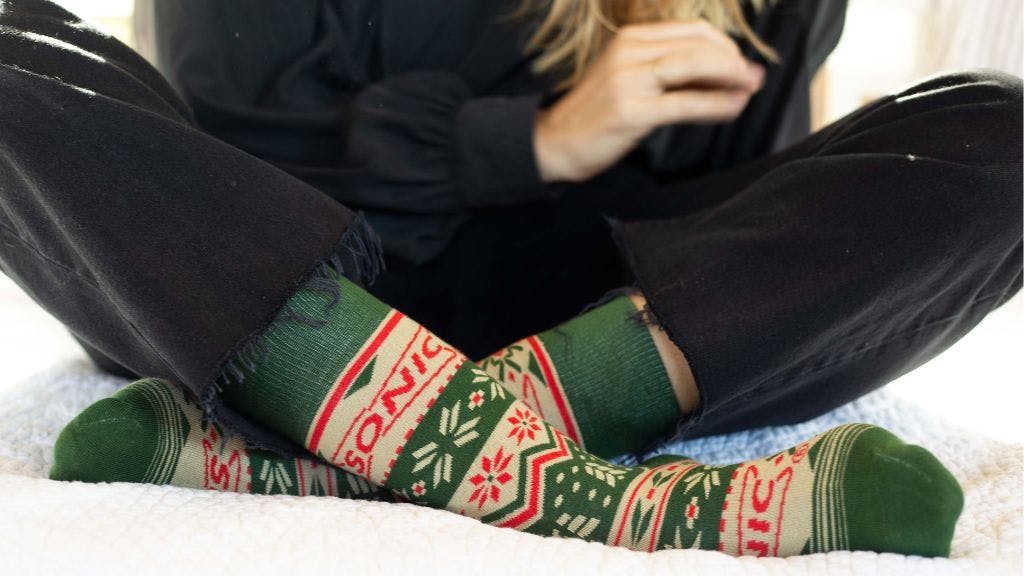 Remember getting socks as a present when you were a little kid? You had been hoping for the newest Razor Scooter or Barbie Dreamhouse. Fast forward to adulthood and suddenly socks are the best present you receive.


Lucky for you, we have many great options for fun, stylish custom sock designs for the holidays. Perfect for giving as a gift to your loved ones, employees, giveaways at events and even for yourself! Here are four of our most popular holiday custom sock design styles and why they are perfect for any holiday occasion.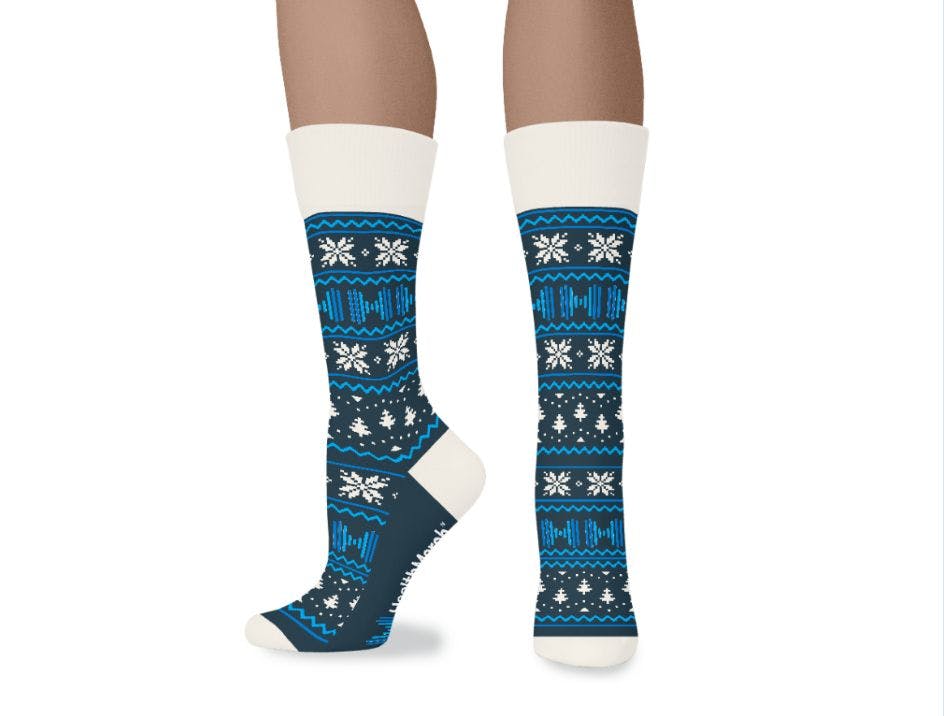 1. The Ugly Sweater

Our ugly sweater designs are some of our most popular styles. It's fun, playful and can be worn throughout the winter months. The pattern can be customized into many different styles for whatever suits your branding and/or event.


Our design team has a wide range of custom ugly sweater templates that we can tweak to create your perfect custom sock design. You can also send over inspiration images or even your own ugly sweater design and our design team can whip up the perfect deck!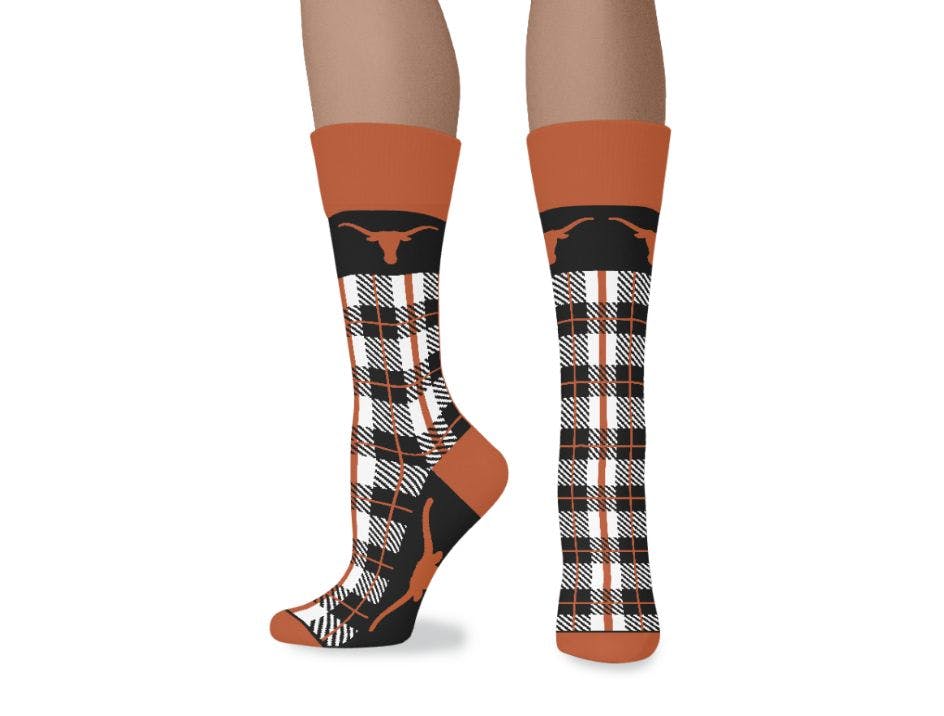 2. The Plaid

One of our most classic patterns, our plaid designs are perfect for any holiday inspired sock. It's tried and true and can be worn throughout the fall and winter (or really all year if you'd like). Our custom plaid designs are a great way to show off brand colors while keeping the branding on the custom sock a bit more subtle.


We can even add in holiday inspired icons to give it a wintery flair. We have several plaid designs to choose from that will go perfect in your holiday kit or gift box!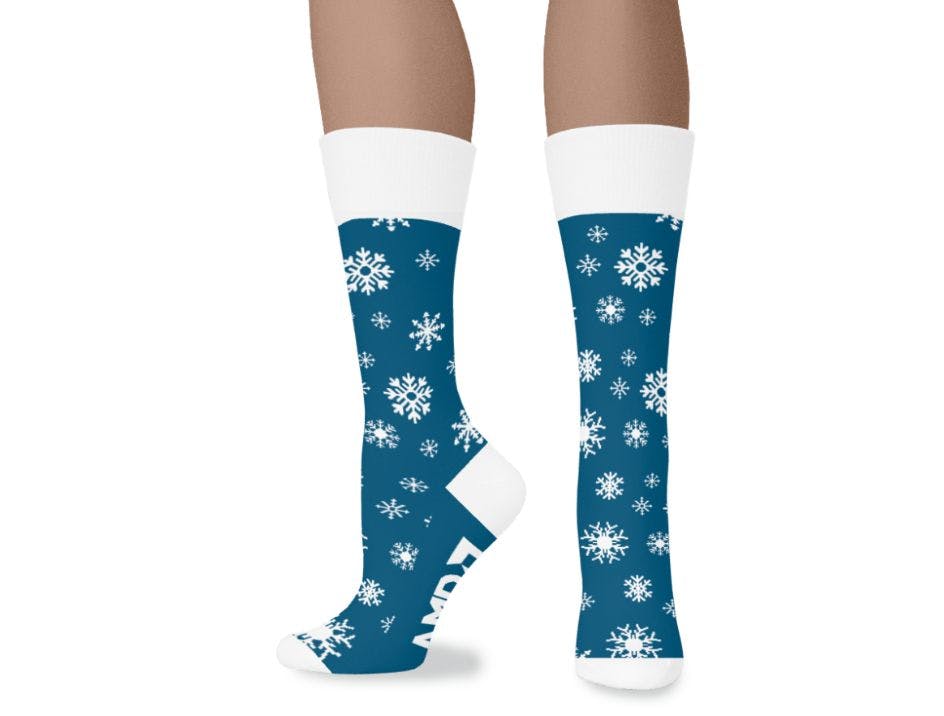 3. The Snowflake

What's more Holiday inspired than a whimsical snowflake pattern? Our custom snowflake designs are arguably some of our most popular custom holiday options amongst our clients. Snowflakes are the perfect way to elevate a repeating logo pattern, add to a simple stripe sock or even made whimsical with various sized snowflakes and colors throughout. The possibilities are endless with a custom snowflake sock design!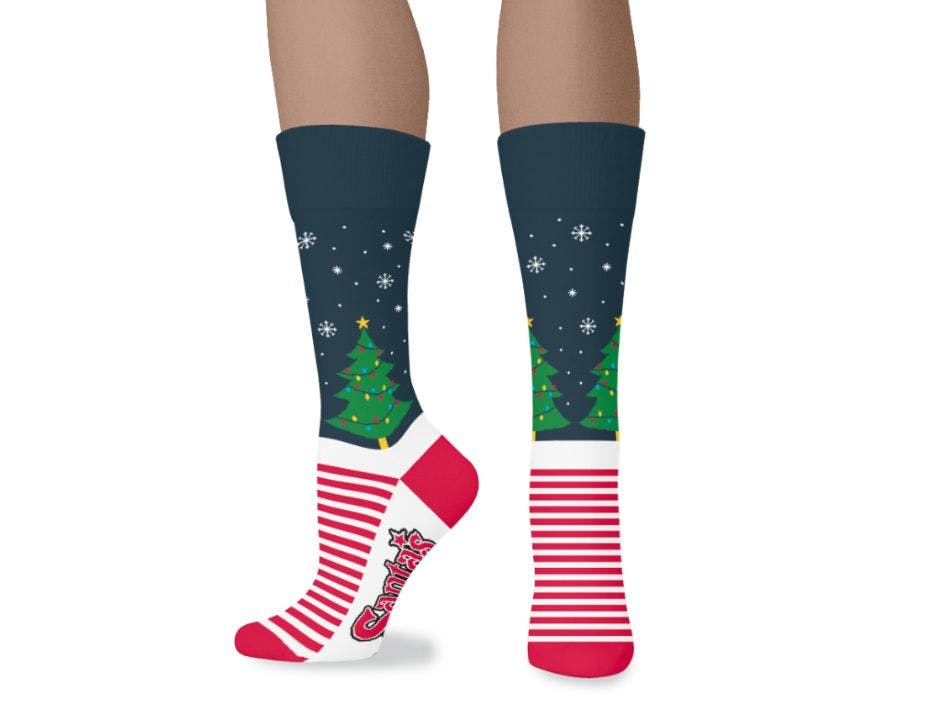 4. The Holiday
I know, I know, this one is pretty obvious. If you are looking for a specific holiday inspired sock, we've got you covered (in socks). We have a plethora of Christmas, Hanukkah and Thanksgiving inspired custom designs to choose from.


Our specific holiday designs can be as fun or as high fashion as you'd like. You'd be surprised with how we can make Santa high fashion. Our design team is limitless so if there is a holiday design that you are looking for, let us know and we will make it happen.


The great thing about all of these styles is that we can combine them in any way you wish. Want a plaid/snowflake design? We got you. How about an ugly sweater Hanukkah design? Bring it on, baby. Designing custom holiday socks is kind of our thing. Simply send over your logo and our design team can whip up the perfect holiday design deck for all your needs. Happy Holidays!